Breath, Ice, and Focus: How the Wim Hof Method Enhances Cognitive Performance
In today's fast-paced world, we are constantly seeking ways to improve our cognitive abilities and mental well-being. Enter the Wim Hof Method — a unique and powerful approach to enhancing brain performance and resilience. Developed by the "Iceman" himself, Wim Hof, this method combines cold exposure, specialized breathing techniques, and meditation to unlock our true cognitive potential.
Introduction to the Wim Hof Method
The Wim Hof Method has rapidly gained popularity over the past few years, with people all over the world embracing this unique practice to improve their physical and mental well-being. To fully appreciate the impact of the Wim Hof Method on cognitive performance, let's first explore its origins and the fundamentals of the practice.
Brief Overview of the Method
The Wim Hof Method is a holistic mind-body approach that combines cold exposure, controlled breathing exercises, and mindset training to help individuals achieve various health benefits, including improved immune function, stress reduction, and enhanced cognitive abilities. This practice is centered around the idea that by pushing our bodies to their limits, we can access untapped mental resources and develop a greater sense of control over our minds.
Origins and Background of Wim Hof
Wim Hof, also known as the "Iceman," is a Dutch extreme athlete who developed the Wim Hof Method based on his personal experiences and years of training in harsh cold environments [1]. He holds numerous world records for withstanding extreme cold and has demonstrated an impressive ability to regulate his body temperature and immune system. By sharing his techniques, Wim Hof aims to empower individuals to take control of their health and well-being, while unlocking their true mental potential.
Core Components of the Wim Hof Method
The Wim Hof Method consists of three fundamental pillars that work together to create a powerful synergy, enhancing both physical and cognitive performance [2]. Understanding these core components will provide the foundation for comprehending the cognitive effects of this practice.
Cold Exposure
Cold exposure is perhaps the most well-known aspect of the Wim Hof Method. This component involves gradually exposing oneself to cold temperatures through activities such as cold showers, ice baths, or outdoor swims in cold water. The goal of cold exposure is to train the body and mind to adapt to challenging environments, ultimately building resilience and mental fortitude. Additionally, cold exposure has been linked to various physiological changes that may contribute to improved cognitive function.
Breathing Techniques
Controlled breathing exercises form the second pillar of the Wim Hof Method. These techniques typically involve deep and rhythmic inhalations followed by brief breath-holding periods. The purpose of these exercises is to increase oxygen saturation in the blood, reduce stress, and improve overall mental clarity. By practicing these breathing techniques regularly, individuals can gain greater control over their physiological responses and access heightened states of focus and relaxation.
Mindset and Meditation
The final component of the Wim Hof Method is mindset training, which often incorporates elements of meditation and visualization. This aspect of the practice emphasizes the importance of developing a strong mental attitude and cultivating inner focus. By integrating mindset training with cold exposure and breathing exercises, individuals can enhance their mental resilience, allowing them to face challenges and stressful situations with greater ease and composure.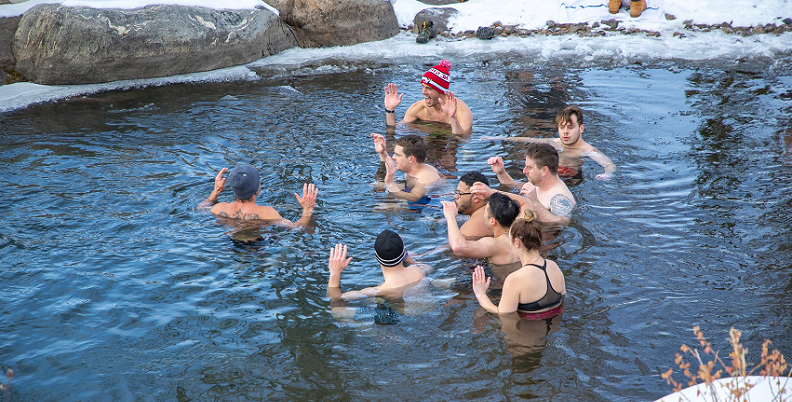 Cognitive Effects of the Wim Hof Method
As we explore the impact of the Wim Hof Method on cognitive performance, it's essential to identify the specific mental benefits that practitioners often experience. These cognitive effects range from enhanced focus and concentration to improved stress management and emotional well-being.
Enhanced Focus and Concentration
One of the most notable cognitive benefits of the Wim Hof Method is the increased ability to focus and concentrate [3]. The combination of cold exposure and controlled breathing exercises helps to sharpen the mind, enabling individuals to maintain their attention on tasks for more extended periods. This heightened sense of focus can lead to improved productivity and the ability to tackle complex problems with greater ease.
Improved Stress Management
Stress is an inevitable part of modern life, and effectively managing it is crucial for maintaining mental health and cognitive function. The Wim Hof Method has been shown to help individuals develop better stress-coping mechanisms by training the body and mind to adapt to challenging situations [4]. Cold exposure, in particular, stimulates the release of endorphins and other stress-reducing hormones, helping practitioners to remain calm and composed under pressure.
Increased Mental Resilience
Mental resilience refers to the ability to bounce back from adversity and maintain a positive outlook despite setbacks. The Wim Hof Method fosters mental resilience by teaching individuals to overcome discomfort and push their limits. The combination of mindset training, breathing exercises, and cold exposure encourages mental toughness and the ability to endure difficult circumstances without becoming overwhelmed.
Boosted Mood and Well-Being
Many practitioners of the Wim Hof Method report an overall improvement in their mood and sense of well-being. This may be attributed to the release of endorphins and other feel-good hormones during cold exposure and breathing exercises. Additionally, the enhanced mental resilience and stress management capabilities developed through the practice can contribute to a more positive and balanced emotional state.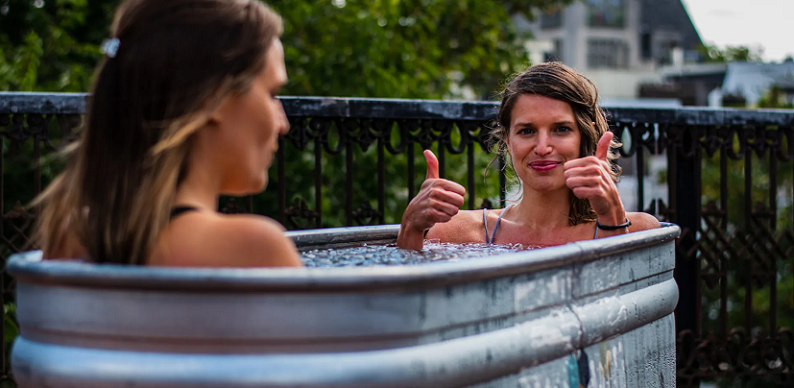 Scientific Research on Wim Hof Cognitive Benefits
While anecdotal evidence of the Wim Hof Method's cognitive benefits is compelling, it's crucial to examine the scientific research supporting these claims.
Studies on Wim Hof Method Practitioners
Several scientific studies have investigated the cognitive effects of the Wim Hof Method, with promising results. For instance, a 2018 study published in the journal NeuroImage found that practitioners who underwent the breathing exercises and cold exposure demonstrated an increase in brain activity related to attention and cognitive control [5].
A 2020 study published in the journal Frontiers in Psychology reported that individuals practicing the Wim Hof Method showed improvements in various cognitive domains, including working memory and attentional control [6].
Potential Mechanisms Behind Cognitive Effects
While more research is needed to fully understand the mechanisms behind the cognitive benefits of the Wim Hof Method, several hypotheses have been proposed:
Effects on Neurotransmitters
The Wim Hof Method may influence the release and regulation of various neurotransmitters responsible for cognitive function, such as dopamine, serotonin, and norepinephrine [7]. Cold exposure and breathing exercises have been shown to increase dopamine levels, which can improve motivation, focus, and overall cognitive performance.
Hormonal Changes
Practicing the Wim Hof Method can lead to hormonal changes that may have a positive impact on cognitive function. For example, cold exposure stimulates the release of cortisol, a stress hormone that, in moderate amounts, can enhance alertness, memory consolidation, and overall brain function.
Neuroplasticity
The Wim Hof Method may also promote neuroplasticity, the brain's ability to reorganize itself and form new neural connections. The combination of cold exposure, controlled breathing, and mindset training may stimulate the growth of new brain cells and strengthen existing neural pathways, leading to enhanced cognitive abilities and mental resilience.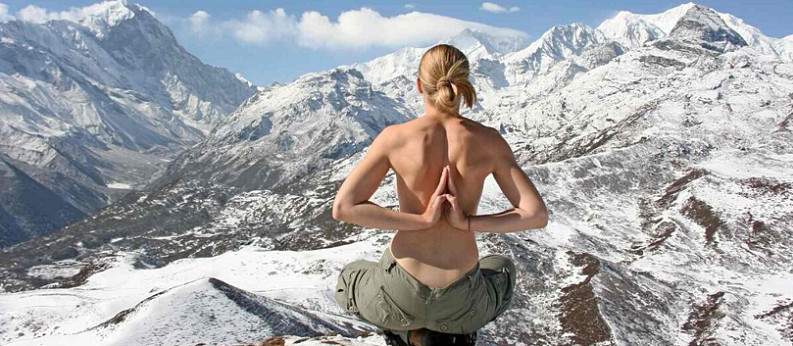 Real-Life Testimonials of Wim Hof Cognitive Improvement
Scientific research offers valuable insights into the cognitive benefits of the Wim Hof Method, but hearing firsthand accounts from practitioners can provide a more personal perspective on the impact of this practice.
Personal Experiences of Practitioners
Numerous individuals who have embraced the Wim Hof Method report significant enhancements in their mental performance and overall cognitive function. Many practitioners describe experiencing increased focus, concentration, and mental clarity, allowing them to excel in their professional and personal lives. Others have found that the method has helped them manage stress more effectively and develop greater mental resilience in the face of adversity.
Case Studies and Success Stories
Some case studies and success stories further illustrate the transformative cognitive effects of the Wim Hof Method. For example, one entrepreneur attributed his ability to grow and manage his business to the mental fortitude and focus he developed through the practice.
Another practitioner, who suffered from chronic stress and anxiety, found that the Wim Hof Method enabled her to regain control over her emotions and improve her overall mental well-being. These stories serve as powerful examples of how the Wim Hof Method can positively impact cognitive function and transform lives.
Related Breathing and Cognition Posts
Square Breathing for Enhanced Cognition: Mastering the Art of Box Breathing
Master Your Mind with Diaphragmatic Breathing: How Belly Breathing Enhances Cognitive Function
Discovering Mental Clarity: The Cognitive Effects of Practicing 4-7-8 Breathing
Transform Your Mind with Nadi Shodhana: Discover the Cognitive Benefits of Alternate Nostril Breathing
Master Your Mind with Buteyko Breathing: Enhancing Focus, Memory, and Mood
References

[1] The History Of The Iceman Wim Hof
[2] The Wim Hof breathing method: How to, benefits, and more
[3] Acute Effects of the Wim Hof Breathing Method
[4] Wim Hof Breathing Techniques For Stress & Anxiety
[5] Novel study is first to demonstrate brain mechanisms that give "The Iceman" unusual resistance to cold
[6] Acute Effects of the Wim Hof Breathing Method
[7] Can Breathing Like Wim Hof Make Us Superhuman?