Whistle While You Think: The Influence of Breathing Patterns through Whistling on Cognitive Performance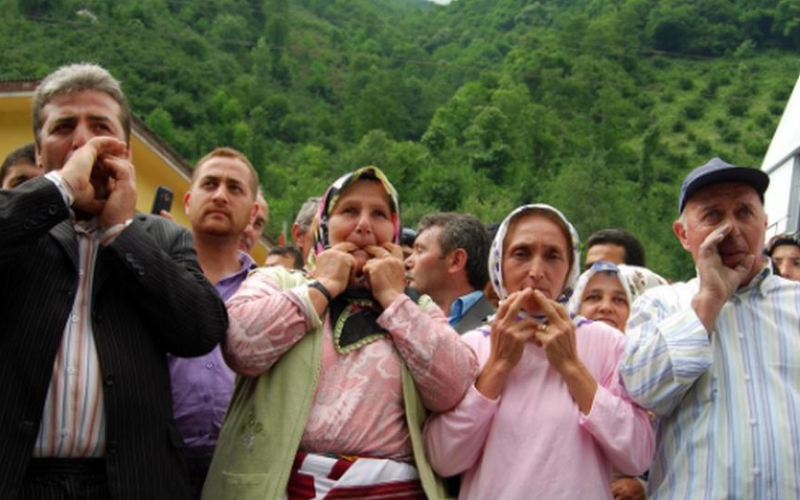 Ever wondered why many people instinctively hum a tune or whistle while engrossed in a task? There's more to this simple act than just producing a melody. Breathing, an elemental life process, has always played a pivotal role in our cognitive health. As it turns out, the rhythmic act of whistling can influence how we breathe, potentially offering an intriguing avenue to elevate our cognitive performance.
Understanding the Basics of Breathing
Breathing, often an unconscious act, is a complex and vital process that delivers oxygen to our cells and expels carbon dioxide from our body. But beyond its fundamental life-sustaining function, how exactly does breathing influence our brain and its cognitive abilities?
Role of Oxygen in Brain Function
The brain, while only constituting approximately 2% of our body weight, consumes nearly 20% of the oxygen we inhale. This disparity speaks volumes about the critical role oxygen plays in our neural activities.
Oxygen and Neural Activity
When we breathe in, oxygen-rich blood flows into the brain, fostering neuron health and promoting effective communication between brain cells. Every cognitive process, from reading this sentence to recalling a cherished memory, relies on millions of neural connections being made in real-time, and oxygen plays a vital role in facilitating this.
Oxygen and Memory Performance
Research has highlighted that an optimal supply of oxygen can enhance memory retention and recall. Studies have shown that individuals exposed to higher concentrations of oxygen perform better on memory tests than those in standard conditions. While it doesn't mean we need to be constantly hooked to an oxygen tank, it does emphasize the importance of regular, deep breathing in everyday activities.
Breathing Patterns and Their Impact on Cognitive Health
Just as the rhythm of a song can dictate our mood and emotions, the rhythm of our breath can influence our cognitive state and overall brain health [1].
Deep Breathing and Meditation
Engaging in deep breathing exercises, often linked with meditation practices, has shown to have an array of cognitive benefits. By increasing the flow of oxygen to the brain, deep breathing can enhance concentration, focus, and decision-making abilities. Additionally, practices like mindfulness meditation, which emphasize regulated, deep breaths, have been linked to increased gray matter density in the brain.
Shallow Breathing and Stress Response
On the other end of the spectrum, shallow and rapid breathing can trigger the body's stress response. This state of heightened alert can lead to reduced cognitive performance in tasks requiring sustained attention. Over time, chronic stress and consistent shallow breathing can even lead to long-term cognitive decline.
The Physiological Effects of Controlled Breathing
Breathing is not just about inhaling and exhaling; it's a regulator of our physiological state. Controlled breathing practices, like those found in yoga and other mind-body exercises, have a direct effect on the autonomic nervous system, which regulates involuntary body functions.
By practicing controlled breathing, we can effectively switch from a stressed "fight or flight" response to a more relaxed "rest and digest" state. This not only benefits our immediate cognitive performance but also promotes long-term brain health by reducing the detrimental effects of chronic stress.
Whistling: More than Just a Tune
Whistling, for many of us, is an instinctive or playful action. Whether we're walking down a quiet street, focusing on a chore, or simply lost in thought, a soft tune might emerge from our lips. But there's a lot more happening behind this seemingly simple act, especially when it comes to regulating our breathing patterns.
The Mechanics of Whistling and Breathing Regulation
At its core, whistling is a form of controlled exhalation. It requires us to modulate the flow of air, which inherently affects our breathing patterns [2].
How Whistling Works
When we whistle, we create a small opening between our lips or teeth, allowing the air to flow out in a regulated manner. This not only requires control over our oral muscles but also necessitates a conscious regulation of our breathing. The pitch and volume of our whistle are directly affected by the speed and pressure of our breath, adding another layer of control and mindfulness to the act.
Breathing Through the Tune
As we get engrossed in our whistle, our inhalations become deeper, and exhalations more prolonged. This pattern is similar to deep breathing exercises, ensuring an ample supply of oxygen to the brain and inducing a state of relaxation.
Historical and Cultural References to Whistling and Calmness
Across cultures and histories, whistling has been seen not just as a means of musical expression but also as a calming activity.
Whistling in Folk Traditions
Many cultures, from the highlands of Scotland to the plains of Africa, have folk traditions that incorporate whistling. Often, these traditions are not just about the tune but also about invoking a sense of peace, unity, or even a connection with nature.
Whistling as a Stress Reliever
There's an old saying, "Whistle while you work," which emphasizes the act of whistling as a means to lighten one's mood during laborious tasks. This connection between whistling and a positive, relaxed state of mind is deeply ingrained in societal consciousness.
The Science Behind Whistling and Respiratory Control
While the cultural aspects of whistling are fascinating, it's the science behind it that truly piques our curiosity when thinking about cognitive benefits.
Regulating the Breath
The act of whistling naturally extends the length of our exhalations. This extended exhalation stimulates the vagus nerve, a critical nerve that plays a role in our body's relaxation response. When activated, it can lower our heart rate and blood pressure, promoting a sense of calm.
Inducing a Meditative State
By focusing on the tune and rhythm of our whistle, we can inadvertently slip into a meditative state. This state, characterized by deep, rhythmic breathing and a focused mind, has been linked to a range of cognitive benefits, from enhanced creativity to better problem-solving abilities [3].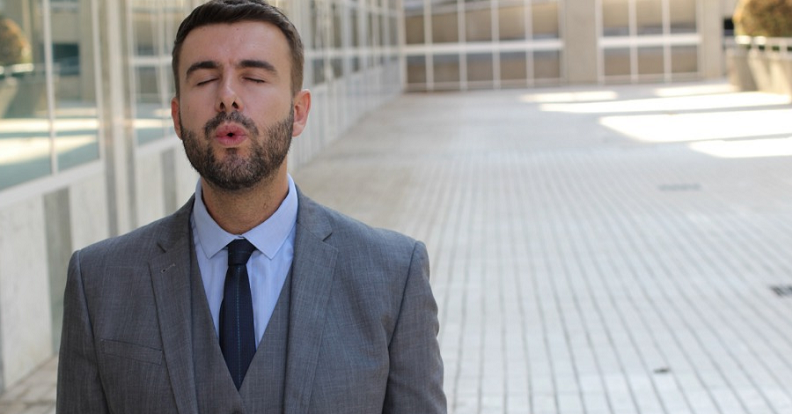 Whistling and Cognitive Performance
Now that we've explored the mechanics and cultural significance of whistling, it's time to dive into the heart of our topic: the direct correlation between whistling, breathing regulation, and cognitive prowess. Can something as simple as whistling truly boost our brain's performance?
Research on Whistling, Breathing, and Brain Functions
The growing interest in mind-body connections has led researchers to investigate myriad activities, including whistling, for their potential cognitive benefits.
Focus and Attention Studies
One of the primary cognitive areas influenced by whistling is our ability to focus. Research suggests that when individuals whistle while performing tasks, they often exhibit increased concentration. The rhythmic act of whistling, combined with the controlled breathing it demands, might act as a sort of metronome, guiding the brain to remain on task. Moreover, the added layer of focus required to maintain a consistent whistle may sharpen the brain's attentional resources.
Memory and Recall Tests
Recall earlier when we discussed the role of oxygen in memory performance? Whistling, by promoting deep and rhythmic breathing, can potentially enhance our memory functions. Preliminary studies have hinted that individuals who engaged in whistling exercises before memory tasks performed marginally better in recall tests than those who didn't [4].
Stress Reduction and Cognitive Clarity
The calming effect of whistling is not just anecdotal. Scientific investigations reveal that the act of whistling, and the deep breathing it encourages, can reduce cortisol levels, the body's primary stress hormone. Lower stress levels can lead to clearer thinking, better decision-making, and improved problem-solving abilities.
The Benefits of Whistling for Enhanced Cognitive Activities
Beyond the direct findings of specific research studies, the overarching implications of whistling on cognitive health are compelling.
Whistling and Task Efficiency
When we're in a relaxed state of mind, thanks to the soothing effects of whistling, we can approach tasks with greater efficiency. Distractions decrease, our attention narrows, and our brain becomes better equipped to handle the task at hand.
The Mood-Boosting Effects of Whistling
Whistling can also act as a mood enhancer. A brighter mood can lead to a more optimistic outlook, and this positive mindset often translates to improved cognitive functions. When our spirits are lifted, we're more open to new information, more creative, and generally more receptive to learning.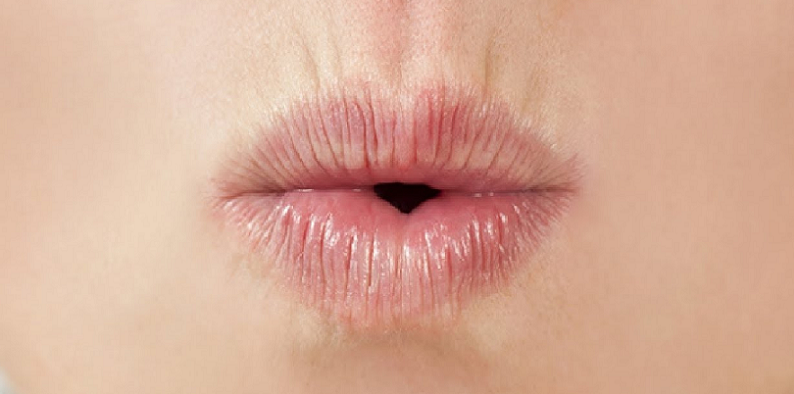 Practical Applications: Incorporating Whistling into Daily Routines
The relationship between whistling, controlled breathing, and cognitive enhancement is clear. But, how do we practically apply this knowledge in our day-to-day lives?
Whistle-based Breathing Exercises
Before we can effectively integrate whistling into our daily activities, it's helpful to establish a foundation through focused breathing exercises that incorporate whistling [5].
Techniques for Beginners
For those new to the world of whistling or those looking to refine their skills:
Whistle Breathing Basics: Begin with a slow, deep inhalation, followed by a controlled whistle on the exhalation. Focus on keeping the whistle's pitch and volume consistent.
Rhythmic Whistle Breathing: Introduce a rhythm. Inhale for a count of four, then exhale through a whistle for a count of six. Gradually increase the exhalation count to promote longer, more controlled breaths.
Advanced Whistling Routines for Cognitive Boost
Once you're comfortable with the basics:
Melodic Whistle Breathing: Incorporate simple tunes or melodies. Focus on maintaining control and even breaths as you navigate through the melody.
Whistle Meditation: Combine your whistling with meditative practices. Find a quiet space, sit in a relaxed posture, and use your whistle breathing techniques while centering your thoughts and grounding yourself.
Recommendations for Incorporating Whistle Exercises in Study and Work Sessions
The office or study might not seem like the most apparent place for a whistle session, but with discretion and purpose, it can become a cognitive sanctuary.
Scheduled Whistle Breaks
During long study or work hours, take a 5-minute whistle break every hour. It acts as a refreshing mental reset and ensures you're getting those deep breaths in.
Whistle While You Work
While engrossed in tasks that don't require intense concentration, allow yourself to whistle softly. The act can help maintain a steady breathing pattern and potentially enhance focus.
Whistle-aided Problem Solving
When faced with a challenging task or a problem you can't seem to crack, take a moment to engage in some rhythmic whistle breathing. This can help reduce anxiety and promote a clearer thought process.
The Therapeutic Potential of Whistling: Potential Areas of Future Research
Given its potential benefits, whistling could become a therapeutic tool in more formal settings.
Whistle Therapy for Stress
As an alternative to traditional breathing exercises, therapists might incorporate whistle-based techniques to help patients regulate their breath and manage stress.
Cognitive Rehabilitation
For individuals recovering from cognitive impairments or brain injuries, whistle exercises could be a novel method to enhance focus and concentration during rehabilitation sessions.
References

[1] "Whistled Languages" Reveal How the Brain Processes Information
[2] The Effect of Noise Exposure on Cognitive Performance and Brain Activity Patterns
[3] Whistle while you work? A review of the effects of music in the workplace
[4] Some athletes really do whistle while they work
[5] Whistle while you work: How background noise can improve performance