Beyond Hearing: The Surprising Roles of the Auditory Cortex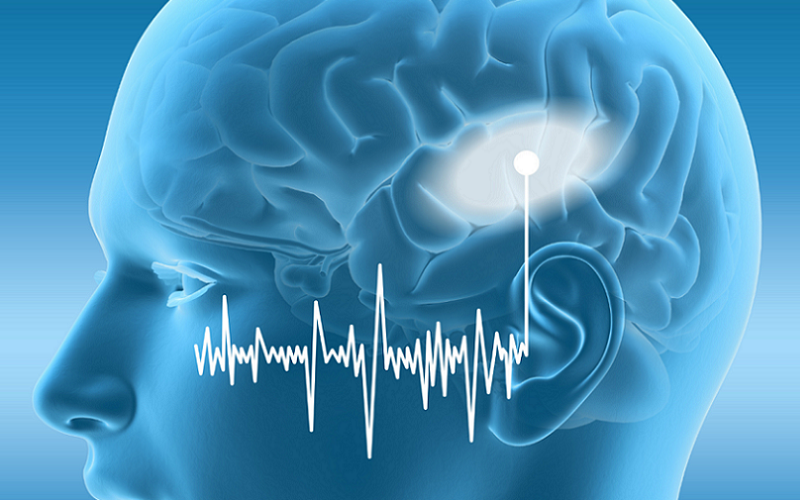 When you think of the auditory cortex, you probably associate it primarily with hearing. And while it's true that this specialized region of the brain plays a critical role in processing sound, its functions go far beyond that. Nestled within the folds of the temporal lobe, the auditory cortex serves as a hub for a diverse range of activities that influence our language skills, emotions, memory, and even spatial awareness. Understanding this complex part of the brain not only broadens our grasp of human cognition but also opens up new avenues for diagnosing and treating various neurological and psychological disorders.
Introduction to the Auditory Cortex
The human brain is an intricate labyrinth of specialized regions and complex neural pathways, each responsible for specific functions that make us who we are. Among these regions is the auditory cortex—a part of the brain that, at first glance, seems straightforward in its purpose: to process sound. However, as we get into the complexities of neuroscience, we find that this region does far more than meets the eye—or, in this case, the ear.
Brief Overview of Brain Anatomy Related to Hearing
The auditory system is composed of several structures, starting from the ears and extending deep into the brain. Sound waves enter the ear canal, reach the eardrum, and then travel through a series of small bones to the cochlea, a spiral-shaped organ in the inner ear. Here, sound is converted into neural signals, which are sent to the auditory nerve and on to various brain regions for processing. One of the main stops for these neural signals is, of course, the auditory cortex.
Introduction to the Auditory Cortex
Located in the temporal lobe, the auditory cortex is divided into several subregions, each with its own specialized function. The most primary among these is sound processing, particularly recognizing different frequencies and volumes of sound. But the auditory cortex doesn't work in isolation; it's part of a complex network of brain regions that enable us to make sense of the soundscape around us.
The Importance of Studying the Auditory Cortex
Understanding the auditory cortex is vital not just for grasping how we hear, but also for appreciating its role in other essential cognitive functions. Its involvement extends to language comprehension, emotional processing, memory, and even our perception of space. Additionally, studying this area can provide insights into various auditory disorders and may pave the way for innovative treatments.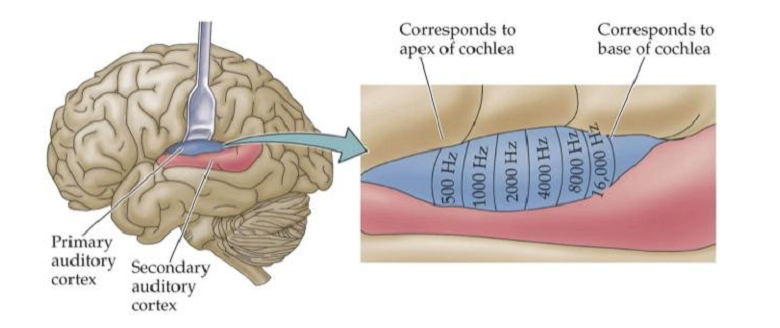 Basic Anatomy and Functions of the Auditory Cortex
Before getting into the unexpected roles the auditory cortex plays, it's important to understand its basic anatomy and primary functions. A fundamental grasp of these elements will provide a solid foundation for appreciating the more nuanced roles that this region has in cognitive activities.
Location of the Auditory Cortex in the Brain
The auditory cortex is situated in the temporal lobe, one of the four major lobes of the brain. It lies on both sides of the brain, roughly above the ears, and is organized in a way that mirrors the cochlea's tonotopic map, where various frequencies are processed.
Temporal Lobe
The temporal lobe is involved in several functions, such as hearing, language, and some types of memory. The auditory cortex, located within this lobe, is a key player in auditory perception.
Brodmann Areas
If we were to get even more specific, the auditory cortex can be categorized into different Brodmann areas—41 and 42—each associated with distinct auditory functions. Brodmann Area 41 is mainly involved in processing basic sound properties like frequency and volume, while Brodmann Area 42 plays a role in more complex auditory functions [1].
Primary Functions of the Auditory Cortex
The auditory cortex is not a standalone system; rather, it is a part of a broader neural network. However, its primary functions lie in the domain of sound processing.
Sound Processing
When sound waves are converted to neural signals by the inner ear, these signals travel along the auditory nerve to the auditory cortex. Here, the basic properties of sound, such as pitch, loudness, and timbre, are analyzed and interpreted.
Frequency Recognition
One of the remarkable features of the auditory cortex is its ability to distinguish between different frequencies of sound. This allows us to differentiate between, for example, high-pitched notes and low-pitched notes in music or to understand the tonal nuances in human speech.
Auditory Cortex Connectivity to Other Brain Regions
Though it specializes in auditory functions, the auditory cortex does not operate in isolation. It is tightly connected to several other regions of the brain, enabling it to take part in more complex processes.
Thalamus
The thalamus acts as the brain's relay station, receiving sensory information and forwarding it to appropriate areas for further processing. It plays a crucial role in the initial stages of auditory processing before the auditory cortex takes over.
Frontal Cortex
The frontal cortex, responsible for higher-order functions like decision-making and executive control, receives processed auditory information from the auditory cortex. This enables us to make conscious decisions based on what we hear.
Hippocampus
The hippocampus is mainly associated with memory formation. The auditory cortex sends information to the hippocampus, allowing auditory experiences to be encoded into our memory [2].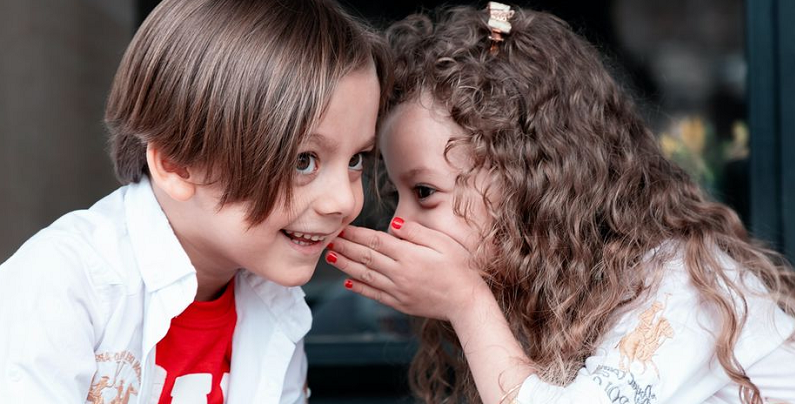 Beyond Sound Processing: Additional Functions of the Auditory Cortex
Now that we have a solid understanding of the auditory cortex's basic anatomy and primary roles in sound processing, it's time to delve into the more surprising and multi-faceted functions it performs. These functions reach far beyond mere auditory perception, influencing aspects of our cognition and emotional well-being that you might not expect.
Language Processing
The auditory cortex is an essential participant in the intricate neural dance that allows us to communicate through language. While we often take the ability to understand and produce language for granted, it's a complex process that involves several parts of the brain working in harmony.
Phonemes
Phonemes are the smallest units of sound in a language that distinguish one word from another. The auditory cortex plays a critical role in deciphering these individual sounds, thus enabling us to understand words and construct meaningful sentences.
Sentence Structure
Our ability to grasp the structure of sentences—including the roles of different words and how they relate to each other—is partly mediated by the auditory cortex. It works in conjunction with other brain regions to parse syntax and derive meaning from the sounds we hear.
Emotional Tone
Language is not just about the words we say but also how we say them. The auditory cortex helps us discern the emotional tone of spoken language, allowing us to pick up on subtleties like sarcasm, anger, or joy.
Memory and Recall
Our experience of the world is not limited to isolated moments; it's a continuous flow of events, feelings, and information. The auditory cortex contributes to our ability to remember these experiences [3].
Auditory Memory
The auditory cortex works in conjunction with the hippocampus to encode auditory experiences into memory. Whether it's a memorable piece of music or the sound of a loved one's voice, the auditory cortex helps us store these experiences for future recall.
Association with Visual and Sensory Memory
Not all memories are purely auditory. Often, what we hear is associated with what we see, smell, or feel. The auditory cortex communicates with other brain regions to form these multi-sensory memories, enriching our recollection of past events.
Emotional Processing
Sound often carries emotional weight, and the auditory cortex is instrumental in processing these emotional cues.
Emotional Intonation in Speech
When someone speaks, their tone can convey a range of emotions. The auditory cortex helps us decode these emotional cues, contributing to our understanding of the speaker's mood or intention.
Role in Music Perception
Music has a powerful emotional impact, and the auditory cortex plays a crucial role in this experience. It helps us process musical elements like melody, rhythm, and harmony, which collectively evoke a range of emotions.
Spatial Awareness
Our perception of space is not just based on what we see; it's also influenced by what we hear. The auditory cortex is crucial in helping us navigate our environment using auditory cues.
Sound Localization
The auditory cortex aids in determining the direction of sounds, helping us identify where a particular noise is coming from. This is vital for everything from crossing the street safely to locating a ringing phone.
Distance Judgement
Similarly, the auditory cortex helps us gauge how far away a sound is, based on factors like volume and echo. This allows us to make spatial judgments that inform our interactions with our environment.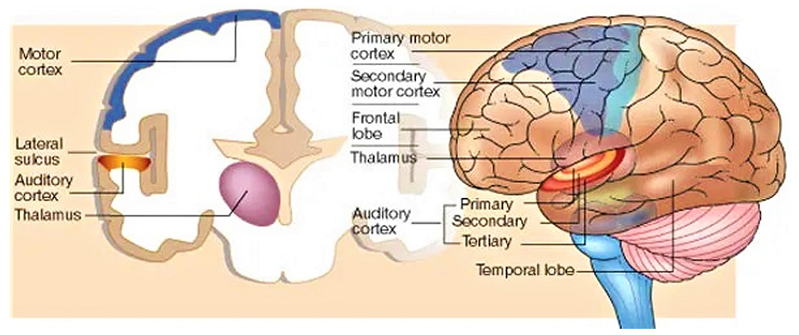 How the Auditory Cortex Interacts with Other Brain Regions
As we've explored, the auditory cortex is far more than a solitary island responsible solely for auditory perception; it's an integrated part of a larger network of brain regions. These interconnected relationships amplify its influence on various cognitive and emotional functions.
Interaction with the Frontal Lobe
One of the primary areas with which the auditory cortex interacts is the frontal lobe, a region responsible for higher cognitive functions such as decision-making, problem-solving, and emotional regulation [4].
Decision-Making
The frontal lobe receives processed auditory information from the auditory cortex and uses it in the decision-making process. For instance, if you hear a car horn while crossing the road, your frontal lobe will quickly process this information and instruct you to take evasive action.
Emotional Regulation
The auditory cortex and frontal lobe also work together in regulating emotions, especially those triggered by auditory stimuli. Hearing a soothing melody or a loved one's voice can calm your nerves, partly due to the interplay between these two regions.
Connection with the Limbic System
The limbic system, which includes structures like the amygdala and hippocampus, is crucial for emotion, memory, and learning. The auditory cortex has robust connections with this system.
Emotional Responses
The amygdala, part of the limbic system, plays a key role in emotional reactions. When the auditory cortex processes emotional tones or impactful music, it communicates with the amygdala to trigger corresponding emotional responses.
Memory Formation
We've touched on how the auditory cortex works with the hippocampus for memory encoding. This partnership allows us not just to remember sounds but to associate them with emotions, thanks to the limbic system.
Symbiosis with the Parietal Lobe
The parietal lobe is primarily responsible for spatial sense and navigation, skills that are surprisingly influenced by our auditory perception.
The auditory cortex sends processed auditory information to the parietal lobe, assisting us in spatial tasks like locating the source of a sound or navigating through an environment.
Multi-Sensory Integration
Besides spatial navigation, the parietal lobe also helps in integrating information from multiple senses. The auditory cortex contributes to this by providing sound data that can be combined with visual and tactile information.
The Auditory Cortex and the Wernicke's Area
Last but not least, we cannot overlook the relationship between the auditory cortex and Wernicke's Area, crucial for language comprehension.
Language Comprehension
Wernicke's Area relies heavily on the auditory cortex for processing phonemes and sentence structures. A breakdown in this connection can result in language comprehension difficulties.
Semantic Processing
Both the auditory cortex and Wernicke's Area collaborate in understanding the meaning of words and sentences. This enables us to not just hear language but to understand it and derive context from it.
Abnormalities and Disorders Related to the Auditory Cortex
Understanding the auditory cortex is not just about appreciating its functions in a healthy brain but also recognizing the potential for dysfunction. Abnormalities or disorders related to this region can result in a variety of challenges, affecting everything from basic sound processing to more complex cognitive functions.
Auditory Processing Disorder (APD)
Auditory Processing Disorder is a condition primarily associated with the auditory cortex and the neural pathways that connect it to the ears [5].
Characteristics
Individuals with APD often have difficulty understanding speech in noisy environments, following complex auditory instructions, or discerning subtle differences in speech sounds. These challenges can significantly impact daily life.
Diagnosis and Treatment
APD is typically diagnosed through a series of auditory tests that measure how the brain processes sound. Treatment may involve auditory training exercises, environmental modifications, and sometimes assistive listening devices.
Tinnitus
Tinnitus is the perception of sound, often described as ringing, when there is no external sound source. While not solely a function of the auditory cortex, this region plays a role in the condition.
Neural Hyperactivity
One theory suggests that tinnitus is caused by hyperactivity in the auditory cortex, which interprets this activity as sound, even when no external sound exists.
Management
While there is no cure for tinnitus, treatments like cognitive behavioral therapy (CBT) and sound therapy can help manage symptoms. These approaches may work by influencing the auditory cortex's perception of the phantom sound.
Age-Related Hearing Loss
The auditory cortex is not immune to the effects of aging. Age-related hearing loss can alter the structure and function of this region.
Structural Changes
Studies have shown that age-related hearing loss can lead to the thinning of the auditory cortex, which may affect its ability to process sound accurately.
Cognitive Impact
Because the auditory cortex also plays a role in cognition, age-related hearing loss can contribute to cognitive decline, affecting areas like memory and attention.
Hyperacusis
Hyperacusis is an increased sensitivity to normal environmental sounds, making them seem unbearably loud or intrusive.
Altered Gain
It's believed that changes in the auditory cortex's 'gain'—the neural volume control—could be a factor in hyperacusis, making ordinary sounds intolerably loud.
Coping Strategies
Treatments often involve sound therapy and counseling to help individuals manage their heightened sensitivity to sound.
References

[1] The causal role of auditory cortex in auditory working memory
[2] Auditory connections and functions of prefrontal cortex
[3] The Auditory Cortex
[4] Know Your Brain: Auditory Cortex
[5] The Role of Auditory Cortex in Behavior