Journey Through the Brain: Understanding Our Cognitive Pathways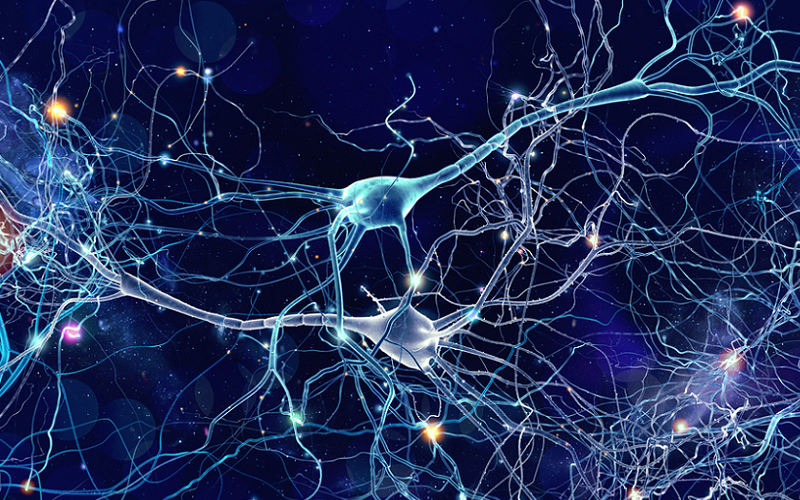 The human brain, a marvel of nature, has often been likened to an intricate web of pathways, with each thread playing a pivotal role in shaping our experiences, actions, memories, and emotions. But what makes us recognize a familiar face, recall a cherished memory, or respond emotionally to a piece of music? These are not just abstract processes but are underpinned by a sophisticated network of cognitive pathways intricately woven throughout our brain.
The Basics of Brain Structure
When embarking on a journey through the landscape of the brain, it is imperative to familiarize ourselves with its foundational structures. Just as understanding the architecture of a city can give us insights into its history, culture, and functionality, understanding the basic structures of the brain can provide a lens through which we perceive its myriad functions.
Overview of Brain's Main Regions
The brain can be broadly divided into three principal regions, each playing distinct and pivotal roles in our overall functioning.
Cerebrum
The cerebrum is the largest region of the brain and is responsible for a vast array of functions. It houses our thoughts, processes our sensory information, and controls voluntary muscle movements. Wrapped in convoluted folds known as gyri and sulci, the cerebrum's exterior is often what people visualize when thinking of a brain.
Cerebellum
Nestled beneath the cerebrum lies the cerebellum, a region crucial for maintaining balance and coordinating intricate muscle movements. Think of the cerebellum as the brain's skilled conductor, ensuring the harmony and precision of our physical actions.
Brainstem
Connecting the brain to the spinal cord, the brainstem is the lifeline for many of our vital functions. It controls fundamental processes such as breathing, heart rate, and blood pressure. In many ways, the brainstem acts as a gatekeeper, relaying information between the brain and the rest of the body [1].
Layers of the Brain
Beyond these main regions, the brain's intricate layers each play a specific role in our cognitive and physiological processes.
Cortex
The cortex, a thin layer of neural tissue, covers the outermost part of the cerebrum. This is where the magic of cognition primarily happens. Divided into four main lobes (frontal, parietal, temporal, and occipital), the cortex is responsible for everything from processing sensory information to logical reasoning and planning.
White Matter
Delving deeper, beneath the cortex, lies the white matter. It's named for its pale, milky appearance, a result of myelin-covered axons that speed up electrical impulses. These fast-tracked impulses ensure efficient communication between different parts of the brain, allowing for synchronized functioning.
Basal Ganglia
Further in, the basal ganglia emerge as a group of nuclei involved in various functions, from regulating voluntary motor movements to procedural learning and even some aspects of emotion. These structures ensure that our movements are smooth and coordinated, playing a subtle yet essential role in our daily activities.
The Role of Neurons and Synapses
The brain's grandeur isn't just in its gross structures, but also in its microscopic elements. At the heart of the brain's functionality are neurons, the basic units of the nervous system. These specialized cells communicate through electrical and chemical signals.
When neurons "talk" to each other, they do so at junctions known as synapses. A single neuron can have thousands of synapses, leading to a network of unparalleled complexity. It's through these vast networks of synapses that our thoughts form, memories are stored, and emotions emerge [2].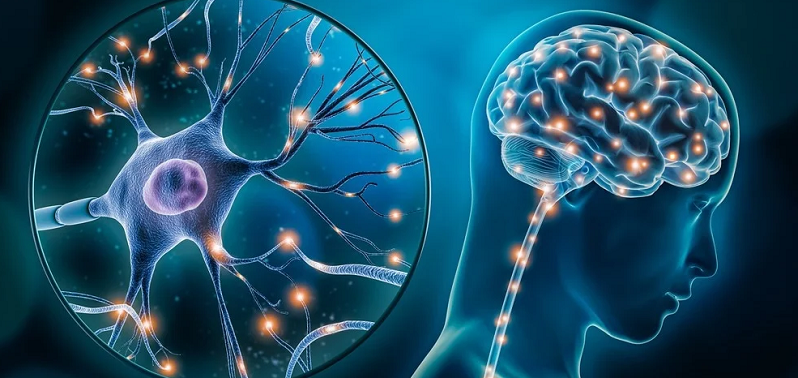 Cognitive Pathways and Their Functions
Having examined the fundamental architecture of the brain, it's time to explore the intricate highways that facilitate its functioning: the cognitive pathways. Think of these pathways as the brain's internal communication network, linking different regions and structures to ensure a seamless flow of information. Each pathway has its unique route and purpose, making it a critical part of our daily cognitive experiences.
Sensory Pathways
Our world is rich with stimuli—sounds, sights, textures, and more. The brain's sensory pathways are the routes through which we perceive and process this external information, creating our conscious experience of the world.
Visual Pathway
The journey of vision begins when light hits the retina, the inner layer of the eye.
Retina to Visual Cortex
From the retina, signals travel via the optic nerve, passing through a critical relay station known as the lateral geniculate nucleus, and ultimately reaching the visual cortex located in the occipital lobe. It's here that these signals are transformed into the images we perceive.
Role in Perception and Recognition
Beyond mere perception, the visual pathway also facilitates recognition. Different areas of the visual cortex are specialized for various aspects of vision, such as color, movement, and shape. This division of labor ensures we can recognize faces, discern objects, and navigate our environment with ease.
Auditory Pathway
Sound waves, once captured by our ears, embark on a journey through the auditory pathway.
Inner Ear to Auditory Cortex
These waves are first converted to electrical signals in the inner ear. These signals then traverse through several relay points, including the cochlear nuclei and the medial geniculate body, before reaching the auditory cortex in the temporal lobe.
Role in Hearing and Language Processing
While the auditory cortex is pivotal for processing sounds, its intricate connections with other brain areas allow us to interpret and attach meaning to these sounds, facilitating language comprehension and musical appreciation.
Tactile Pathway
Our sense of touch acts as a bridge between our bodies and the world around us.
Skin to Somatosensory Cortex
Sensory receptors in our skin detect touch, temperature, and pain, sending signals via the spinal cord to the somatosensory cortex located in the parietal lobe [3].
Role in Touch and Temperature Sensation
This pathway not only allows us to feel physical sensations but also plays a role in spatial awareness and proprioception, helping us understand our body's position in space.
Motor Pathways
Movement, from the simple blinking of eyes to the complex dance steps, is orchestrated by the brain's motor pathways.
Role in Movement Coordination
The brain integrates sensory feedback with internal plans and intentions to produce coordinated movements. This balance ensures our actions are precise and appropriate.
Pathway from Cortex to Muscles
Signals originating in the motor cortex travel through the spinal cord, connecting to motor neurons that control muscle contractions. Structures like the basal ganglia and cerebellum also play pivotal roles in refining these signals, ensuring smooth and coordinated motions.
Memory Pathways
Our ability to recall past events, recognize familiar faces, and even learn new skills relies on the intricate pathways associated with memory.
Hippocampus and Memory Formation
Located deep within the temporal lobe, the hippocampus is central to forming and organizing memories. It's where new experiences get encoded before being distributed to other brain regions for long-term storage.
Flow of Information for Short and Long-Term Memory
While the prefrontal cortex holds our short-term memories, long-term memories are distributed across various cortical regions, depending on the nature of the information. The connections between the hippocampus and these areas ensure the flow and retrieval of memories [4].
Emotional Pathways
Emotions color our world, influencing our decisions, interactions, and overall well-being.
Role of the Amygdala
The amygdala, an almond-shaped structure deep within the brain, is at the heart of our emotional processing. It evaluates stimuli for their emotional significance, triggering reactions such as fear or pleasure.
Pathways Influencing Mood and Response to Stress
The emotional pathways are not isolated. They intersect with sensory, motor, and memory pathways, explaining why a particular song might evoke strong emotions or how stress can affect our memory. The intricate network involving the amygdala, prefrontal cortex, and the hypothalamus plays a significant role in modulating our emotional responses and moods.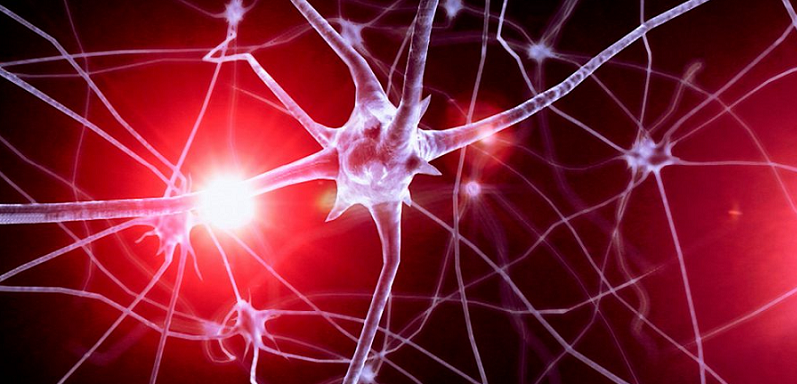 The Connectivity of the Brain
Having explored the individual pathways and their specific roles, it's essential to appreciate the overarching connectivity that underpins the brain's functionality. The brain isn't a collection of isolated regions operating in solitude; it's a highly interconnected organ, with various regions and pathways communicating, collaborating, and even competing to shape our thoughts, actions, and experiences. This vast connectivity is what allows for the brain's unparalleled adaptability and versatility.
Importance of Integrated Pathways
Our daily experiences often require the seamless integration of multiple cognitive processes. For instance, when you listen to a beloved song from your childhood, you don't just hear the notes. You may recall memories associated with that song, feel emotions, and even find yourself moving to the rhythm. Such holistic experiences emerge from the integrated workings of various pathways.
Role of the Corpus Callosum in Left and Right Brain Integration
Acting as a major highway of communication between the brain's two hemispheres is the corpus callosum, a thick bundle of nerve fibers. This structure ensures that the left and right sides of the brain can share information and coordinate actions. For instance, when interpreting a complex visual scene, the analytical abilities of the left hemisphere might work in tandem with the spatial and creative capabilities of the right hemisphere, courtesy of the corpus callosum's integrative role.
How Pathways Interact and Overlap
While we've discussed cognitive pathways in distinct categories for clarity, in reality, they often overlap and interweave in intricate ways.
Example: How Memory and Emotion Interact
Consider the rush of emotions you feel when recalling a profound memory. This interplay is a result of the close interaction between memory and emotional pathways. The hippocampus, involved in memory formation, has strong connections with the amygdala, the seat of our emotional processing. This connectivity ensures that many of our memories are tinged with emotions, from the nostalgia of childhood memories to the adrenaline rush of a thrilling past adventure.
Example: The Integration of Sensory and Motor Pathways
When you touch a hot surface, you don't just feel the heat; you instinctively pull your hand away. This rapid response arises from the immediate communication between sensory pathways (that relay the sensation of heat) and motor pathways (that control the movement of pulling your hand away). This kind of integration is vital for our survival and daily functioning.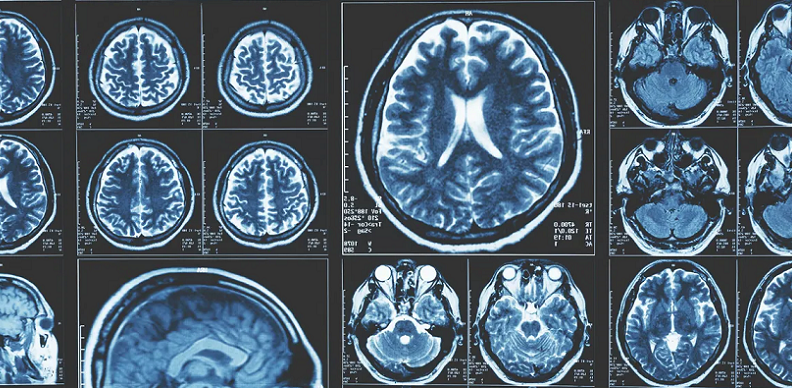 Importance of Cognitive Pathways in Health and Disease
While our exploration thus far has mainly focused on the brain's intricate design and functioning, it's paramount to understand the broader implications of these pathways. Our cognitive highways are not just academic interests; they play a pivotal role in our overall health and well-being. When these pathways function optimally, we thrive. But when they're compromised, various disorders can manifest, altering our cognitive, emotional, and physical landscapes.
Cognitive Pathways and Mental Health
The intertwining of our cognitive pathways plays a foundational role in determining our mental well-being. When these connections are robust, we're more resilient, adaptive, and mentally agile. However, disruptions in these pathways can have profound implications [5].
Depression and the Brain's Connectivity
Depression, one of the most common mental health disorders globally, isn't just about feeling down or sad. At its core, depression involves changes in the brain's connectivity. Research has shown alterations in the pathways connecting regions like the amygdala, prefrontal cortex, and hippocampus in those suffering from depression. These changes can impact mood regulation, memory, and emotional responses.
Anxiety and Neural Pathways
Anxiety disorders, characterized by excessive and persistent worry, can also be traced back to changes in our cognitive pathways. Overactivity in the amygdala, coupled with altered connections to the prefrontal cortex, can lead to heightened threat perception and increased anxiety responses.
Neurodegenerative Diseases and Brain Pathways
As we age, the integrity of our cognitive pathways becomes even more crucial, especially when considering neurodegenerative diseases, which are characterized by progressive brain cell loss.
Alzheimer's Disease
Alzheimer's, a leading cause of dementia, involves the degeneration of pathways critical for memory and cognition. One of its hallmarks is the buildup of amyloid plaques and tau tangles, which disrupt synaptic connections, particularly in the hippocampus, leading to memory deficits and cognitive decline.
Parkinson's Disease and Motor Pathways
Parkinson's disease is primarily a disorder of motor pathways, with a notable reduction in dopamine production in the basal ganglia. This neurotransmitter imbalance leads to the characteristic tremors, rigidity, and bradykinesia (slowness of movement) seen in Parkinson's patients.
Trauma and Brain Connectivity
Physical or emotional trauma can have lasting effects on the brain's structure and function, influencing various cognitive pathways.
Traumatic Brain Injury (TBI) and Cognitive Disruptions
TBIs, often resulting from accidents or sports injuries, can damage neural pathways and lead to cognitive deficits, memory problems, and changes in personality or behavior. The extent of these changes often depends on the severity and location of the injury.
Post-Traumatic Stress Disorder (PTSD)
PTSD, stemming from experiencing or witnessing traumatic events, affects the brain's emotional and memory pathways. Altered connectivity between the amygdala, hippocampus, and prefrontal cortex can result in flashbacks, heightened stress responses, and avoidance behaviors.
References

[1] The four main cognitive pathways in the biological brain
[2] The Brain: Sensory and Cognitive Pathways
[3] Brain pathways for cognitive-emotional decision making in the human animal
[4] Pathways for Memory, Cognition and Emotional Context
[5] A clearer look at brain pathways