The Von Economo Neurons: Our Brain's Unique Cells and Their Function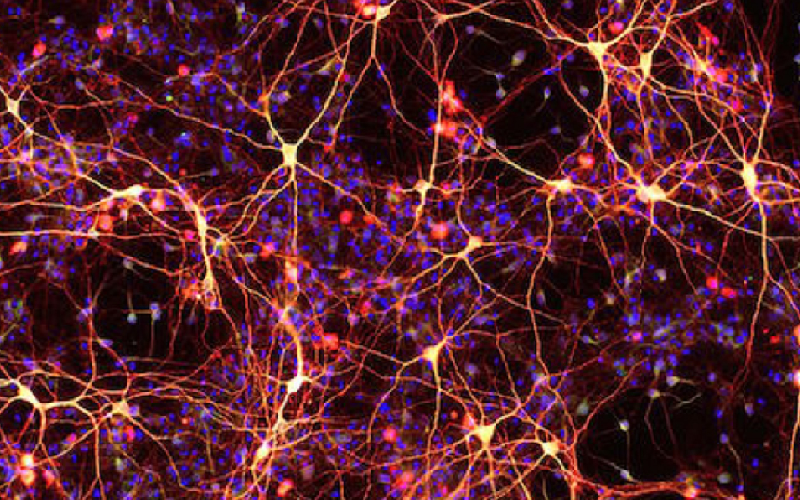 Deep within the intricate web of billions of neurons in our brains lie a rare and fascinating group of cells known as the Von Economo Neurons (VENs). First named after the pioneering neuroscientist Constantin von Economo, who identified them in the early 20th century, these unique cells are more than just a topic of academic curiosity; they hold secrets to our most profound cognitive abilities, from empathy and intuition to decision-making. Found predominantly in regions tied to our emotions and social interactions, VENs offer a captivating glimpse into the evolutionary trajectory of the human mind.
Introduction to Von Economo Neurons (VENs)
Within the vast universe of the human brain, with its seemingly endless networks and connections, lie intriguing mysteries that scientists have been trying to unravel for centuries. Among these enigmas are the Von Economo Neurons (VENs) – cells that stand out due to their rarity and the potential significance they hold for our understanding of human cognition.
Definition of Von Economo Neurons (VENs)
The Von Economo Neurons, often abbreviated as VENs, are a unique type of neuron characterized by their elongated spindle-like shape. Unlike the more familiar pyramidal neurons, which dominate much of the brain, VENs possess a distinctive structure, making them easily identifiable under a microscope. These cells are not uniformly scattered across the brain; rather, they are concentrated in specific regions that are implicated in complex cognitive tasks.
Historical Context: Who Was Von Economo?
Constantin von Economo was an Austrian neurologist and psychiatrist whose work in the early 20th century has left an indelible mark on the field of neuroscience. At a time when the microscopic study of the brain was still in its infancy, von Economo meticulously charted various types of neurons and was the first to provide a detailed description of these peculiar spindle-shaped cells.
His initial interest in these neurons was spurred by his research on a peculiar form of encephalitis, known as encephalitis lethargica, which swept across Europe after World War I. In his quest to understand the disease better, von Economo began to identify and differentiate various neurons, eventually leading him to the discovery of the VENs.
Importance of Studying Specialized Neurons
Understanding specialized neurons like VENs is crucial to our broader comprehension of brain function. These cells aren't just anatomical curiosities; they serve specific roles in cognition and behavior, often ones that differentiate us from other species [1].
With their distinct location and morphology, VENs provide a lens through which we can explore topics like emotion, empathy, intuition, and even certain neurological disorders. Their presence in specific brain regions and their absence in others provide key insights into their potential roles and functions.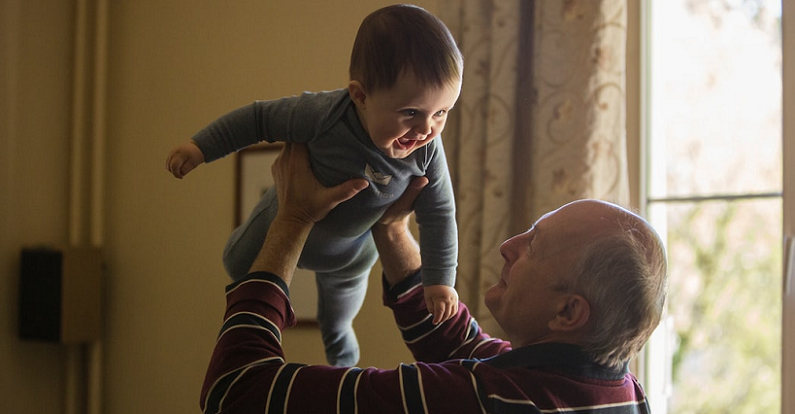 Anatomical Location of VENs
Unraveling the mysteries of the brain requires a roadmap, a sense of where one is venturing. When it comes to Von Economo Neurons, their specific anatomical locations provide important clues about their potential functions. Indeed, by knowing where these cells reside, neuroscientists have been able to hypothesize about the roles they might play in human cognition and behavior.
Predominant Regions: Anterior Cingulate Cortex and Frontoinsular Cortex
Central to our understanding of VENs is their predominant presence in two critical regions of the brain: the anterior cingulate cortex (ACC) and the frontoinsular cortex (FI).
The ACC is located deep within the medial part of the brain and plays a pivotal role in many cognitive and emotional processes, including motivation, decision-making, and mood regulation. Its deep-seated position allows it to interact with various other regions, making it a hub for integrating different types of information.
On the other hand, the frontoinsular cortex is at the juncture of the frontal and insular lobes. This region is instrumental in tasks related to empathy, social awareness, and even the sensation of one's own heartbeat.
Given the roles these two regions play, it's not surprising that VENs, concentrated here, are often associated with complex social and emotional functions [2].
Distribution in Human vs. Other Animal Brains
While humans boast a significant number of VENs, we aren't the only species to have them. Studies have found VENs in the brains of our close primate relatives, such as bonobos and gorillas. Interestingly, these neurons are also present in a few other large-brained mammals like elephants and certain species of whales.
However, the distribution and concentration of VENs vary across species. For instance, while some animals might possess these neurons, the density and arrangement could be different from that in humans. This interspecies variation raises intriguing questions about the evolutionary significance of VENs, which we'll explore further in the subsequent sections.
Visual Description: Shape and Size Differences from Other Neurons
VENs are distinct not just in their location but also in their appearance. When viewed under a microscope, VENs are noticeably different from their neighboring cells. Their long, spindle-like shape stands in contrast to the more common pyramidal or stellate neurons.
Additionally, VENs are relatively large, which might play a role in their ability to quickly transmit signals over longer distances within the regions they inhabit. This rapid signaling capability could be crucial for the swift processing of emotions or intuitive responses.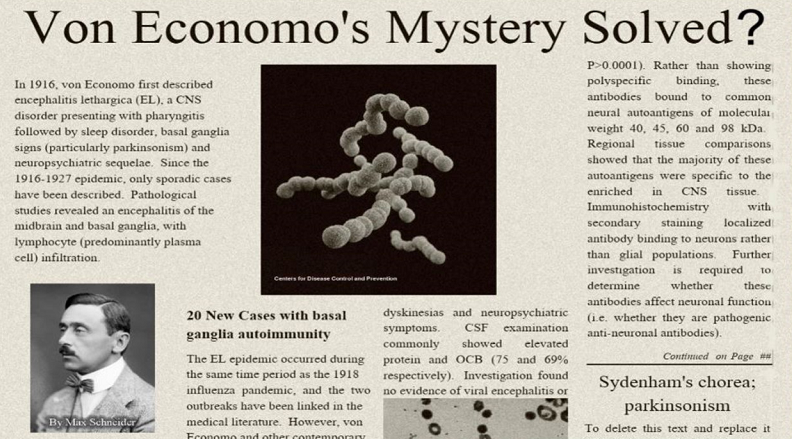 Evolutionary Significance of VENs
To truly appreciate the importance of Von Economo Neurons, one must consider them through the lens of evolution. These unique cells, which are present in a select few species, offer invaluable insights into the evolutionary trajectory that has shaped the brains of large-brained mammals. By observing the distribution and function of VENs across different species, we can uncover potential reasons for their existence and understand the evolutionary pressures that led to their development.
Presence in Large-Brained Mammals: Whales, Elephants, and Primates
While humans are often the primary subjects of study when it comes to VENs, it's worth noting that these cells also exist in other animals. In particular, VENs have been identified in the brains of certain species of whales, elephants, and our primate relatives.
Whales, much like humans, have complex social structures and communication systems. Similarly, elephants are known for their intricate social networks and emotional depth. The presence of VENs in these animals suggests a potential link between these neurons and advanced social cognition.
Among primates, the presence and density of VENs seem to correlate with species known for their complex social interactions and group structures. This further supports the theory that VENs might play a pivotal role in social behaviors.
Correlation with Social Behavior and Group Sizes
Delving deeper into the role of VENs in social cognition, research suggests that species with larger group sizes and more intricate social interactions tend to have a higher density of these neurons. This correlation hints at the possibility that VENs evolved as a neural adaptation to handle the complexities of social living.
For instance, being able to rapidly process emotions, understand social hierarchies, or even predict the behavior of other members of the group would offer significant survival advantages. VENs, with their unique characteristics and locations, could facilitate such high-speed, intuitive processing [3].
Theories on VENs' Role in Human Cognitive Evolution
Given their presence in critical brain regions related to emotion and social cognition, several theories propose that VENs have been instrumental in the evolution of human-specific cognitive traits. One prevalent theory suggests that as early human societies grew larger and more complex, there was an evolutionary pressure to develop rapid, intuitive social and emotional processing. VENs, given their potential roles in these processes, might have been a result of such evolutionary demands.
Furthermore, the ability to feel empathy, recognize emotions, or even engage in cooperative tasks is what sets humans apart from many other species. VENs could be at the heart of these abilities, acting as a neural cornerstone for our unique cognitive profile.
Functions and Characteristics of VENs
Diving into the functional attributes of Von Economo Neurons provides a captivating narrative about how specialized cells can play overarching roles in shaping our interactions, decisions, and experiences. These neurons, unique in both form and placement, are thought to underpin some of our most profound and innately human abilities. While our understanding is continually evolving, existing research provides glimpses into the vast landscape of VENs' potential functionalities.
Connection to Social Cognition
At the heart of human experience lies our ability to interact, understand, and cooperate with others. VENs, due to their strategic placement and unique characteristics, are believed to play a pivotal role in these interactions.
Empathy and Emotion Recognition
Empathy, the ability to understand and share the feelings of another, is crucial for human social interactions. Studies have hinted at VENs playing a role in this process. Their location in the anterior cingulate cortex and frontoinsular cortex, both regions implicated in emotion processing and recognition, offers compelling evidence for their involvement in empathetic responses [4].
Intuition and Gut Feelings
Beyond the realm of conscious thought lie the intuitive responses or "gut feelings" that often guide our actions. VENs, with their rapid signaling capabilities, are thought to contribute to these instinctual reactions, allowing for swift processing and response to social stimuli without the need for in-depth cognitive analysis.
Relationship with Disorders
The story of VENs isn't limited to their role in typical brain function. Disruptions or anomalies in these neurons have been linked to various neurological and psychological conditions, further emphasizing their importance in maintaining cognitive health.
Autism Spectrum Disorders
Autism Spectrum Disorders (ASD) are characterized by difficulties in social interaction and communication. Post-mortem studies of individuals with ASD have indicated a decreased number of VENs, especially in the frontoinsular cortex. This reduction could play a role in the altered social cognition observed in ASD.
Frontotemporal Dementia
Frontotemporal dementia, a condition that affects personality, behavior, and language, has also been linked to changes in VEN density. Affected individuals often show a significant loss of these neurons, correlating with the severity of their symptoms.
Schizophrenia
Another condition where VENs have been studied is schizophrenia. Early research has suggested that individuals with this condition might have alterations in the distribution and number of VENs, potentially contributing to some of the cognitive and emotional dysregulations observed.
Role in Decision-Making and Conflict Resolution
Making decisions, especially those fraught with emotional or social implications, often requires the integration of vast amounts of information. VENs, due to their rapid signaling and strategic location, might aid in such processes, facilitating quick resolutions in times of conflict or uncertainty.
Implications of VENs for Cognitive Health
As we've delved deeper into the characteristics and functions of Von Economo Neurons, one cannot help but wonder about the broader implications of these cells for cognitive health. The significance of VENs goes beyond mere academic curiosity. Their role in various brain functions and their potential links to neurological and psychological disorders emphasize the need to understand them in the broader context of maintaining and promoting cognitive well-being.
VENs as Potential Biomarkers
The field of neuroscience is continuously on the lookout for cellular or molecular markers that can shed light on the health of the brain. VENs, due to their unique structure and function, hold promise in this realm [5].
Early Detection of Neurological Disorders
Given the link between altered VEN distribution and conditions like frontotemporal dementia, these neurons could serve as early indicators of disease progression. Identifying changes in VEN density or structure might provide clues well before the manifestation of more overt symptoms.
Monitoring Progression and Treatment Efficacy
If VENs are impacted by certain conditions, tracking their status over time might also offer insights into disease progression or even the efficacy of therapeutic interventions. For instance, a treatment that can halt or reverse VEN loss could indicate potential benefits for the broader cognitive landscape.
Therapeutic Interventions
Understanding VENs' role in various cognitive functions and disorders can pave the way for targeted therapeutic strategies.
Stem Cell Therapies
With advancements in stem cell research, there's potential for developing treatments that aim at replenishing lost VENs, especially in conditions where their decline is evident. This could help restore the affected cognitive functions to some extent.
Targeted Drug Therapies
If the functional pathways of VENs are deciphered, it might be possible to design drugs that can modulate their activity, either enhancing their function in cases of deficits or perhaps dampening overactivity in conditions like certain mood disorders.
Holistic Approach to Cognitive Health
While the spotlight here is on VENs, it's essential to remember that cognitive health is an intricate interplay of countless neurons, pathways, and molecular processes.
Role of Diet and Lifestyle
Factors like diet, physical activity, and mental stimulation undoubtedly impact the overall health of the brain. While research is still nascent, there could be lifestyle factors that influence VEN health specifically, further emphasizing the need for a holistic approach.
Mental Well-being and Emotional Health
Given VENs' purported roles in emotion processing and social cognition, nurturing mental and emotional health might have direct benefits for these neurons. Practices like mindfulness, meditation, or even regular social interactions could play a part in maintaining the vitality of VENs.
References

[1] The von Economo neurons in fronto-insular and anterior cingulate cortex
[2] Transcriptomic evidence that von Economo neurons are regionally specialized
[3] Brain Cells for Socializing
[4] Von Economo Neuron Involvement in Social Cognitive and Emotional Impairments
[5] Von Economo (Spindle) Cells Number and Size