The Enigmatic Function of the Anterior Commissure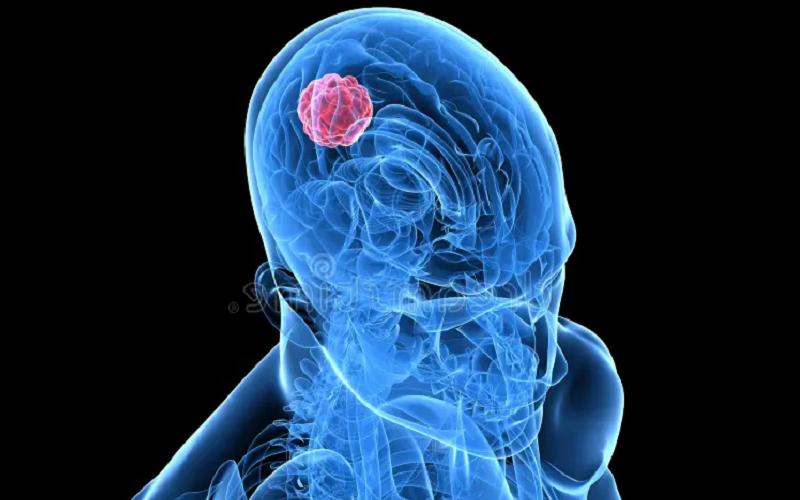 The anterior commissure is a lesser-known but incredibly important structure within the brain. Situated deep within, this bundle of nerve fibers plays a role that is as crucial as it is enigmatic. While the anterior commissure doesn't often share the limelight with more famous brain landmarks like the cerebrum or the hippocampus, it holds its own mysteries and functions that are essential for our well-being. From serving as a channel for interhemispheric communication to participating in sensory processing and emotional regulation, this small structure punches well above its weight in terms of functional importance.
Historical Perspective of the Anterior Commissure
To fully appreciate the complexities of the anterior commissure, it's crucial to look back at its historical context. Understanding the evolution of scientific thought around this fascinating structure not only provides us with a comprehensive backdrop but also shows us how far we've come—and how much further we have to go—in understanding its enigmatic function.
Early Research on Brain Connectivity
Before the discovery of the anterior commissure itself, the medical and scientific community was already intrigued by the way different regions of the brain communicated with each other. Early anatomists and physicians, such as Paul Broca and Carl Wernicke, laid down foundational work on brain connectivity in the late 19th century. They focused primarily on localized brain functions and the ways different cortical areas were connected. However, their work primarily centered around larger, more prominent structures like the corpus callosum, leaving smaller connections like the anterior commissure relatively unexplored.
Discovery of the Anterior Commissure
By the early to mid-20th century, advancements in microscopic techniques and neuroimaging began to reveal a more intricate web of brain structures. It was during this period that the anterior commissure was identified as a distinct anatomical feature. Initial research painted it as a 'minor' commissure in comparison to the corpus callosum. Its subtle features and less prominent location led many to underestimate its significance initially.
Evolving Views on Its Functions
Fast forward to the late 20th and early 21st centuries, and the narrative around the anterior commissure began to change dramatically. With the advent of more sophisticated imaging technologies like MRI and PET scans, scientists were able to delve deeper into its function. Studies started to reveal its role in a variety of activities ranging from basic sensory processing to more complex tasks like emotional regulation. Today, though still considered enigmatic, the anterior commissure is increasingly seen as a multi-functional structure that warrants detailed investigation [1].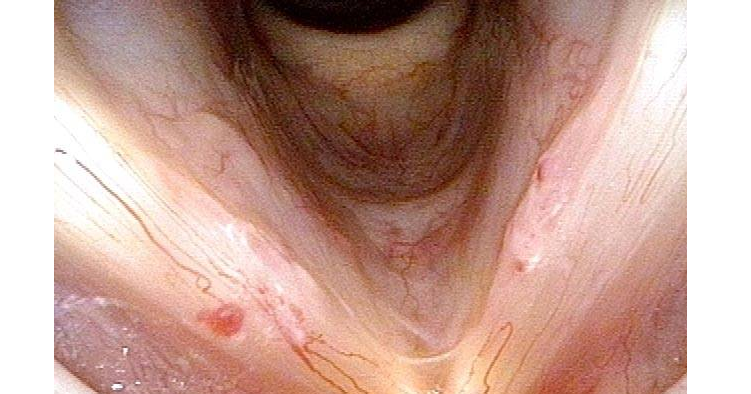 Basic Anatomy of the Anterior Commissure
As we explore the physical characteristics of the anterior commissure, you'll come to find that while it may not be the largest structure in the brain, it is intricately designed and strategically located to play a variety of roles. Its architecture is more than a mere anatomical curiosity — it's a testament to the complexity of brain function.
Location of the Anterior Commissure in the Brain
Before we delve into the finer details of its components, let's establish where exactly the anterior commissure is situated within the brain.
Relation to Other Brain Structures
The anterior commissure is a bundle of white matter fibers located anterior to the columns of the fornix and just above the third ventricle in the brain. It lies in close proximity to various important structures, such as the thalamus, hypothalamus, and limbic system, hinting at its possible diverse roles.
Hemispheric Location
In terms of its lateralization, the anterior commissure spans both hemispheres, acting as a connective pathway between the left and right cerebral hemispheres. Its location suggests that it may play a role in facilitating communication between the two sides, a function that is essential for numerous cognitive and physiological processes [2].
Structural Components of the Anterior Commissure
Now that we've established its location, let's take a closer look at what makes up the anterior commissure itself.
White Matter
The bulk of the anterior commissure is composed of white matter, which is primarily made up of myelinated nerve fibers. These fibers act as high-speed communication channels, allowing for the rapid transmission of information between different parts of the brain.
Nerve Fibers
Within this white matter are various types of nerve fibers that serve different roles. Some fibers are known to connect olfactory regions, some link auditory areas, and others are still not entirely understood. Each type of fiber contributes to the overall function of the anterior commissure in its unique way.
Comparative Anatomy of the Anterior Commissure to Similar Structures in Other Animals
To round out our understanding, let's see how the anterior commissure measures up to similar structures in other animals.
Similar Structures in Other Animals
Interestingly, the anterior commissure is not exclusive to humans. It is found in a variety of other vertebrates, including mammals and birds. This widespread occurrence suggests that it holds a fundamental role in vertebrate brain function.
Evolutionary Significance
Given its presence in multiple species, the anterior commissure likely has evolutionary importance. It may have served ancestral functions that have been conserved across species, perhaps involving basic sensory processing or interhemispheric communication.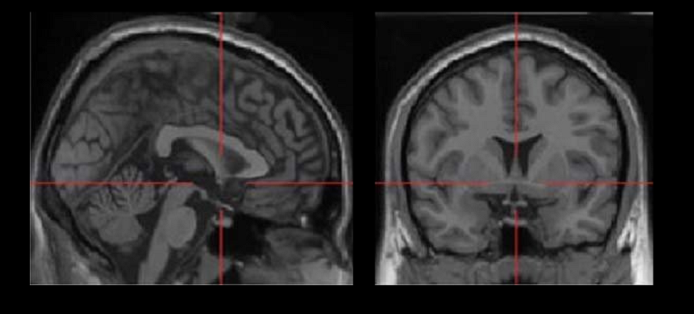 Physiological Role of the Anterior Commissure
As we navigate this section, you'll find that the anterior commissure wears many hats, so to speak. From bridging communication between the hemispheres to participating in emotional regulation, this structure may not be as "minor" as it was once thought to be.
Interhemispheric Communication
One of the most important functions of the anterior commissure is enabling communication between the two cerebral hemispheres. While it's not the only structure to serve this role, its unique attributes make it noteworthy.
Complementary Role to the Corpus Callosum
The anterior commissure often works in tandem with the more prominent corpus callosum to facilitate interhemispheric connectivity. While the corpus callosum mainly connects analogous regions of the left and right cerebral cortex, the anterior commissure provides additional, and sometimes unique, pathways for this communication [3].
Unique Functional Attributes
Though smaller than the corpus callosum, the anterior commissure holds its own with some unique functional aspects. Research suggests that it plays a role in asymmetrical functions—those processes that are dominant in one hemisphere over the other. For instance, it might be involved in the lateralization of language and auditory processing, though more research is needed to clarify these roles.
Sensory Processing
In addition to its interhemispheric functions, the anterior commissure plays a role in processing various sensory inputs, making it indispensable to our interaction with the world.
Olfactory Functions
One of the oldest understood functions of the anterior commissure is its role in olfaction or the sense of smell. It links the olfactory bulbs and helps in processing scents, which not only allows us to perceive odors but also plays a part in memory and emotional responses.
Auditory Processing
Recent studies suggest that the anterior commissure is also involved in auditory functions. Some nerve fibers within the structure are believed to connect auditory areas of the brain, aiding in the processing and perception of sound [4].
Emotional Regulation
Last but not least, let's delve into the role of the anterior commissure in emotional regulation, a function that is still not completely understood but is increasingly the subject of research.
Limbic System Connectivity
The anterior commissure has connections to various parts of the limbic system, including the amygdala and the hypothalamus. Given the limbic system's role in emotions, it's plausible that the anterior commissure plays a part in emotional responses and regulation.
Role in Mood and Emotion
Recent neuroimaging studies have begun to explore the relationship between the anterior commissure and mood disorders like depression and anxiety. While the findings are not yet conclusive, there's growing evidence to suggest that abnormalities in the structure or function of the anterior commissure may be linked to emotional imbalances.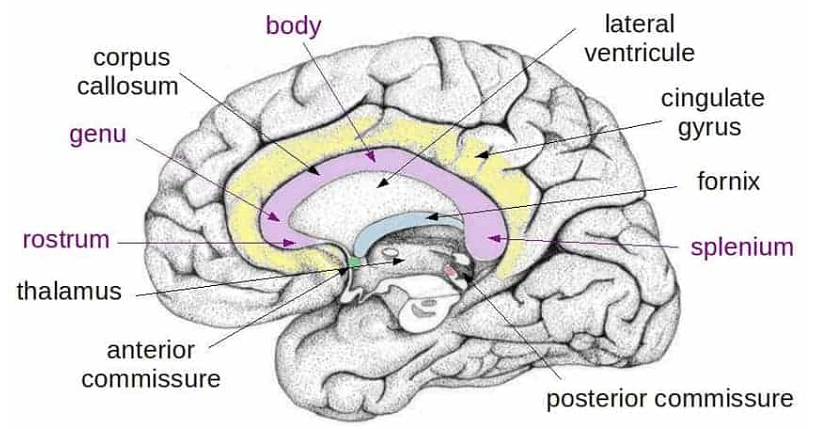 Clinical Importance of the Anterior Commissure
In this section, we'll unpack the clinical relevance of the anterior commissure, moving from its role in diagnosing brain disorders to its importance in targeted therapies.
Diagnostic Significance
The anterior commissure's unique structure and functions make it an important focus in the diagnosis of several neurological and psychiatric conditions.
Neuroimaging Studies
Thanks to advancements in neuroimaging technologies like MRI and PET scans, the anterior commissure has become increasingly visible and measurable. Its size, shape, and connectivity patterns can be indicators of neurological health or dysfunction [5].
Indicators of Brain Disorders
Changes in the anterior commissure have been noted in conditions like Alzheimer's disease, schizophrenia, and multiple sclerosis. While it's not a standalone diagnostic tool, its state can serve as an additional marker for these and other conditions, aiding in early detection and more accurate diagnosis.
Role in Treatment Planning
Beyond diagnostics, the anterior commissure has applications in treatment planning, especially in targeted brain therapies.
Surgical Procedures
Understanding the exact location and function of the anterior commissure can help neurosurgeons plan surgical procedures, especially in regions of the brain where it resides or connects. Accurate mapping can minimize the risk of damaging essential brain functions during surgery.
Targeted Therapies
Advancements in localized treatments, like deep brain stimulation, make anatomical knowledge crucial. Knowing the function and location of the anterior commissure allows for more targeted therapies, potentially leading to better outcomes for patients suffering from a range of neurological conditions.
Implications for Future Research
Finally, let's take a look at how ongoing research into the anterior commissure may shape its clinical importance in the years to come.
Potential Therapeutic Targets
As our understanding of the anterior commissure's role in emotional regulation and sensory processing grows, it becomes a more attractive target for new therapeutic interventions. Future research may unveil ways to modulate its activity for treating mood disorders, for example.
Interdisciplinary Collaboration
Studies of the anterior commissure don't just concern neurologists; they also have implications for psychiatrists, audiologists, and other specialists. This opens the door for interdisciplinary research collaborations aimed at unlocking the structure's full clinical potential.
References

[1] Anterior commissure
[2] Anterior Commissure Regulates Neuronal Activity
[3] Anterior commissure
[4] Function of the Corpus Callosum and Anterior Commissure
[5] Importance of Anterior Commissure