The Deep Intricacies of the Cingulate Cortex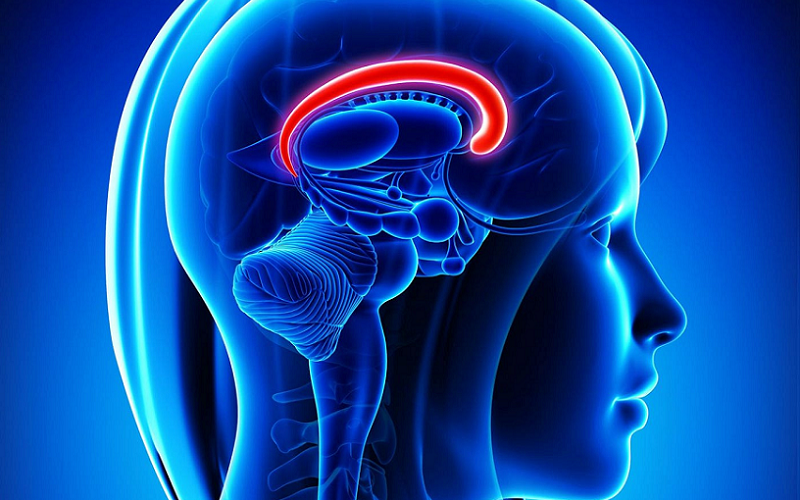 Situated like a crown within the medial aspect of the cerebral hemisphere, the cingulate cortex is a dynamic region that serves as a bridge connecting emotion, cognition, and motor functions. Understanding the specific regions of the brain is not just an academic exercise. It has real-world implications that affect our mental health, emotional well-being, and even the way we interact with the world around us.
Historical Background of the Cingulate Cortex
Knowing the milestones in research and discovery can offer insights into how our understanding of this brain region has evolved over time.
Early Studies and Discoveries
The study of the cingulate cortex dates back to the early 20th century. One of the first scientists to explicitly describe this region was the American neuroanatomist James Papez in 1937. He proposed the Papez circuit, a neural pathway involved in emotional processing, in which the cingulate cortex played a crucial role. However, due to limitations in technology and methodology, early studies were mostly observational and lacked the ability to deeply understand the specific functions of the region.
Evolutionary Significance
Moving on from early studies, let's consider the evolutionary significance of the cingulate cortex. This brain region is not unique to humans; it exists in other mammals as well, albeit with varying degrees of complexity. It is generally thought that the development of the cingulate cortex is closely tied to the emergence of complex social behaviors and emotional intelligence. In primates, and particularly in humans, the cingulate cortex has become more specialized to handle higher cognitive functions such as decision-making, self-control, and empathy.
Milestones in Research
Finally, we must discuss the key milestones that have brought us to our current understanding of the cingulate cortex. Advances in neuroimaging techniques, particularly magnetic resonance imaging (MRI) and functional magnetic resonance imaging (fMRI), have allowed scientists to study this region in more detail than ever before.
In the late 20th and early 21st centuries, research has flourished, uncovering the cingulate cortex's role in a variety of processes from emotion regulation to pain perception. One breakthrough study in the early 2000s used fMRI to show how the anterior cingulate cortex was activated during tasks requiring conflict resolution, further solidifying its role in cognitive functions.
The increasing use of deep learning and computational models in recent years has also started to decipher the intricate networks within the cingulate cortex, offering exciting prospects for future research and understanding.
Location and Structure of the Cingulate Cortex
Understanding the cingulate cortex location relative to other brain structures will help us appreciate its functional roles.
Anatomical Positioning in the Brain
To begin, it's important to pinpoint where the cingulate cortex resides in our brain's intricate layout.
Relationship to Other Brain Regions
The cingulate cortex is part of the limbic system, a collection of brain structures involved in emotions, long-term memory, and other complex cognitive functions. It lies superior to the corpus callosum, a bundle of nerve fibers that connects the two hemispheres of the brain. The cingulate cortex wraps around the corpus callosum in a C-shaped manner, almost like a crown or belt [1].
Position in the Cerebral Hemisphere
The cingulate cortex is located in the medial part of the cerebral hemisphere, which means it is situated towards the middle of the brain rather than on the outer edge. Its medial location makes it a bridge between the neocortex, responsible for higher cognitive functions, and more primitive brain regions that handle basic emotions and drives.
Physical Structure
Having looked at where the cingulate cortex is positioned, let's explore its physical structure in greater detail.
Anterior Cingulate Cortex
The anterior cingulate cortex (ACC) is the front portion of the cingulate cortex and is closely connected to the prefrontal cortex. This area has been linked to functions such as decision-making, emotional regulation, and conflict resolution. Researchers have identified various subregions within the ACC, each associated with specific tasks and functions.
Posterior Cingulate Cortex
The posterior cingulate cortex (PCC), located towards the back of the cingulate cortex, is less understood compared to the ACC. Nonetheless, it plays a vital role in episodic memory, spatial orientation, and self-reflection. Like the ACC, the PCC has several subregions with specialized functions.
Neural Connections
The true essence of the cingulate cortex lies not just in its standalone structure but in its connectivity with other brain regions.
Connectivity to Prefrontal Cortex
The anterior cingulate cortex forms robust neural pathways with the prefrontal cortex. This connectivity allows for the integration of emotional and cognitive processes, explaining why we often experience emotions and thoughts as deeply intertwined.
Connectivity to Limbic System
The cingulate cortex is an integral part of the limbic system, connecting to other essential regions like the amygdala and hippocampus. These connections facilitate the emotional aspects of memory and behavior.
Interconnectivity within the Region
Last but not least, the anterior and posterior parts of the cingulate cortex are also interconnected. This internal network ensures that cognitive, emotional, and sensory information is fully integrated for a more nuanced behavioral output [2].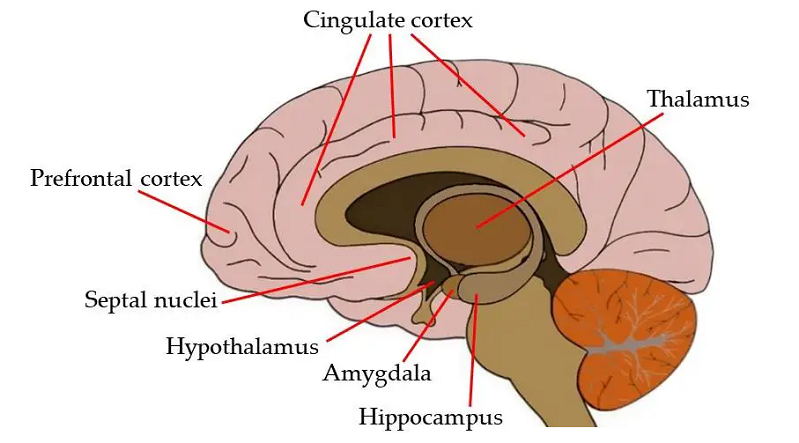 Functions of the Cingulate Cortex
This region is often described as a 'jack-of-all-trades' due to its involvement in an array of cognitive, emotional, and motor functions.
Cognitive Functions
Firstly, let's look at the cognitive responsibilities that the cingulate cortex shoulders. These responsibilities are crucial for our ability to navigate complex social and environmental landscapes.
Attention
One of the most well-studied functions of the anterior cingulate cortex (ACC) is its role in attention regulation. The ACC is involved in both focused attention, where it helps you concentrate on a particular task, and divided attention, where it helps you multitask effectively.
Decision-making
Decision-making is another pivotal function that relies on the ACC. Whether you're deciding between two menu items or pondering life-altering choices, the ACC helps by weighing the costs and benefits and even integrating emotional factors into the process.
Emotional Functions
Switching gears, let's explore the emotional domain where the cingulate cortex also holds considerable influence.
Emotional Regulation
The cingulate cortex is deeply involved in controlling our emotional responses. It can amplify or dampen emotional reactions depending on various factors, such as the context or our past experiences. This makes it a crucial player in emotional intelligence.
Social Interaction
In the realm of social interaction, the cingulate cortex has a pivotal role in interpreting social cues and adjusting behavior accordingly. This can range from understanding emotional expressions to adapting your actions based on social norms or expectations [3].
Motor Functions
While the cingulate cortex is often celebrated for its cognitive and emotional roles, it has a less-known but equally vital role in motor functions.
Coordination
The cingulate cortex contributes to motor coordination, ensuring that our movements are smooth and purposeful. This involves integrating sensory input to fine-tune motor output, a function essential for tasks as simple as walking or as complex as playing a musical instrument.
Pain Processing
Pain perception is another fascinating area where the cingulate cortex comes into play. It helps in the subjective experience of pain, explaining why some people have a higher pain tolerance than others. This also sheds light on its role in chronic pain syndromes.
Other Functions
Last but not least, the cingulate cortex has a hand in other various functions that deserve mention.
Memory
The posterior cingulate cortex (PCC) is instrumental in episodic memory, which is the memory of autobiographical events. It helps you remember the 'who,' 'what,' and 'where' of your experiences.
Spatial Orientation
The PCC is also concerned with spatial orientation and navigation. Whether you're finding your way around a new city or simply navigating your home, the PCC plays a role in creating a mental map of your surroundings.
Cingulate Cortex Role in Mental and Neurological Disorders
Given its wide-ranging functions in cognitive, emotional, and motor domains, it comes as no surprise that the cingulate cortex is implicated in several mental and neurological disorders. Understanding its involvement can provide insights into the diagnosis and treatment of these conditions.
Mood Disorders
Let's begin by focusing on how abnormalities in the cingulate cortex contribute to mood disorders such as depression and bipolar disorder [4].
Depression
In depression, research has shown that the anterior cingulate cortex (ACC) often displays reduced activity, especially in areas responsible for emotional regulation and attention. Some studies have even suggested that the degree of ACC underactivity may correlate with the severity of depressive symptoms.
Bipolar Disorder
For individuals with bipolar disorder, both reduced and heightened activity in the cingulate cortex have been reported, depending on whether the individual is experiencing a depressive or manic episode. These variations in activity underscore the region's role in emotional regulation and mood stabilization.
Anxiety Disorders
Next, let's delve into how the cingulate cortex is involved in various anxiety disorders, including Generalized Anxiety Disorder and Obsessive-Compulsive Disorder.
Generalized Anxiety Disorder (GAD)
In people with Generalized Anxiety Disorder, heightened activity in the ACC has been observed, particularly in tasks that involve attention to threatening stimuli. This could partially explain the excessive worrying and heightened emotional responses commonly seen in GAD.
Obsessive-Compulsive Disorder (OCD)
In the case of Obsessive-Compulsive Disorder, abnormalities in the cingulate cortex have also been noted. Specifically, increased activity in the ACC is thought to contribute to the intrusive thoughts and repetitive behaviors that characterize OCD.
Neurodegenerative Diseases
Moving on, we'll examine how the cingulate cortex comes into play in neurodegenerative diseases such as Alzheimer's and Parkinson's.
Alzheimer's Disease
The posterior cingulate cortex (PCC) is one of the first regions to show degeneration in Alzheimer's disease. Given its role in memory and spatial orientation, this degeneration can contribute to early symptoms like disorientation and memory loss.
Parkinson's Disease
While primarily considered a motor disorder, Parkinson's also involves cognitive and emotional symptoms. Some research suggests that alterations in cingulate activity may contribute to these non-motor symptoms, although more studies are needed for conclusive evidence.
Emerging Therapies
Finally, let's look at how our growing understanding of the cingulate cortex is leading to targeted treatments for these disorders.
Deep Brain Stimulation
One of the most exciting advancements is the use of deep brain stimulation targeting the cingulate cortex. Particularly in cases of treatment-resistant depression, this approach has shown promise in modulating activity in the ACC to alleviate symptoms.
Cognitive Behavioral Therapy (CBT)
Emerging research suggests that effective CBT can bring about measurable changes in the cingulate cortex, especially in regions responsible for emotional regulation and decision-making. This adds a neurological basis to the efficacy of this well-established psychological treatment.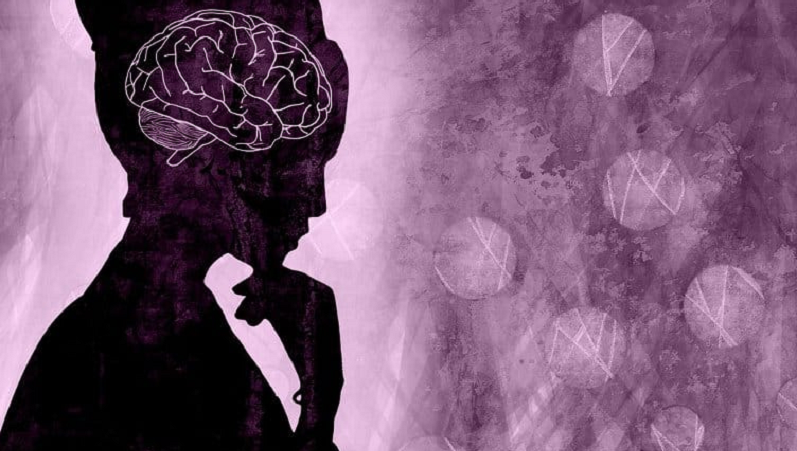 Practical Applications from Knowledge of the Cingulate Cortex
After getting into the anatomical structure, functions, and the role in various disorders, it's essential to pull back the lens and consider how this understanding translates into real-world applications. The knowledge we've accumulated about the cingulate cortex has far-reaching implications, not just for the field of neuroscience but also for everyday life.
Healthcare
Our understanding of the cingulate cortex's role in various disorders has critical applications in healthcare, particularly in diagnostics and treatment [5].
Improved Diagnostic Tools
Research on the cingulate cortex is enabling the development of more accurate diagnostic tools. Brain scans and other neuroimaging techniques that focus on this region can provide additional data points for diagnosing mood disorders, anxiety conditions, and even neurodegenerative diseases.
Personalized Treatments
The cingulate cortex's involvement in a range of cognitive and emotional functions also offers opportunities for personalized treatments. By targeting this region with therapies like deep brain stimulation or specific pharmacological interventions, healthcare providers can create tailored treatment plans for patients.
Technology
The cingulate cortex's roles in decision-making and emotional regulation also have compelling applications in the realm of technology.
Human-Machine Interfaces
Knowledge of how the cingulate cortex works is contributing to the development of more intuitive human-machine interfaces. For example, systems that can read and interpret brain activity can potentially use data from this region to improve user experience, making technology more adaptive and responsive to emotional and cognitive states.
Artificial Intelligence
Understanding the cingulate cortex's multifaceted functions can also inform the development of more advanced AI algorithms. These algorithms can better emulate human-like decision-making and problem-solving, opening new doors in robotics, automated customer service, and more.
Education
Lastly, insights into the cingulate cortex can benefit the field of education, particularly in creating learning environments that facilitate better attention and emotional well-being.
Attention Training Programs
Given its role in regulating attention, programs could be developed to train this specific aspect of cingulate function. Such programs would particularly benefit students with attention-deficit disorders, helping them to focus better in academic settings.
Emotional Well-Being in Schools
Schools are increasingly acknowledging the importance of emotional intelligence alongside academic learning. Understanding the cingulate cortex's role in emotional regulation can inform the development of programs aimed at enhancing emotional well-being and social skills among students.
References

[1] Neuroanatomy, Cingulate Cortex
[2] Where is Cingulate Cortex? A Cross-Species View
[3] The cingulate cortex and limbic systems for emotion, action, and memory
[4] How the Anterior Cingulate Cortex Affects Cognitive Function
[5] Echoes of the Brain within the Posterior Cingulate Cortex