Dietary Lectins and Their Potential Impact on Brain Health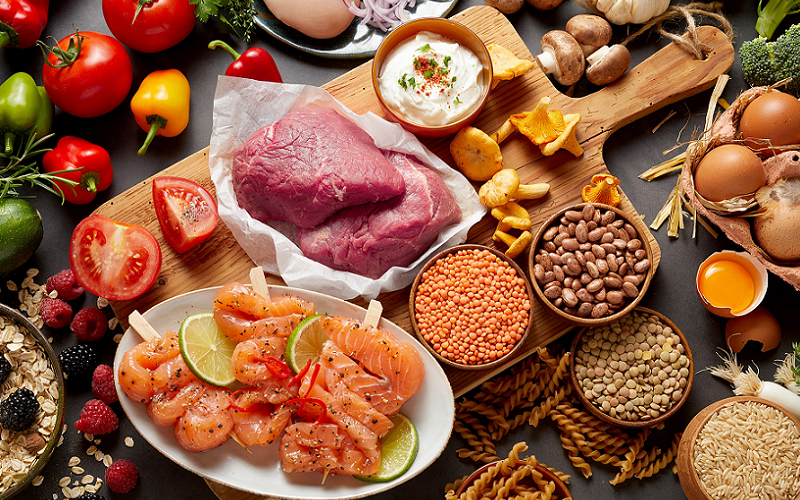 In the ever-evolving quest to understand the intricacies of our brain and its health, the foods we consume and their potential implications come under frequent scrutiny. Enter dietary lectins — naturally occurring proteins found in an array of foods from legumes to grains. While they have been part of human diets for millennia, recent debates have ignited over their potential influence on our cognitive well-being. Could these proteins, omnipresent in many of our meals, play a role in the health of our most vital organ?
Introduction to Dietary Lectins and Cognitive Health
The relationship between the foods we consume and our cognitive health is a complex interplay of biological processes, nutritional content, and individual bodily responses. Over the past several decades, with the rise of health consciousness and advanced research techniques, scientists and nutritionists have tried to unravel these intricate connections.
One such topic that has garnered significant attention is the role of dietary lectins. These proteins, found in a range of foods we consume daily, have a potential yet contentious link to the health of our brain.
Definition of Dietary Lectins
Dietary lectins are a type of protein predominantly found in plants. Their primary role in plants is to provide defense against herbivores, insects, and microbes. They achieve this by binding specifically to carbohydrate structures, often hindering the absorptive processes of potential predators and thereby deterring consumption.
Brief Overview of Cognitive Health and Decline
The brain, a marvel of human biology, remains at the center of numerous health discussions due to its role in virtually every facet of human existence—from our most rudimentary actions to our most profound thoughts. Cognitive health, in essence, pertains to the functionalities of the brain like memory, reasoning, critical thinking, and the ability to learn. On the flip side, cognitive decline references a reduction in these functionalities, which may occur due to aging, illnesses, or other factors.
Importance of Investigating the Relationship Between Diet and Brain Health
It's been said that "we are what we eat," and this adage holds more truth than mere folklore. The nutrients, or lack thereof, that we consume can have far-reaching effects on our physiological and psychological health. In the context of the brain, understanding these dietary impacts is vital. It can pave the way for preventive measures, targeted interventions, and perhaps even reversals of certain cognitive challenges. With dietary lectins being ubiquitous in many diets, understanding their role becomes imperative for anyone interested in safeguarding or enhancing their cognitive well-being [1].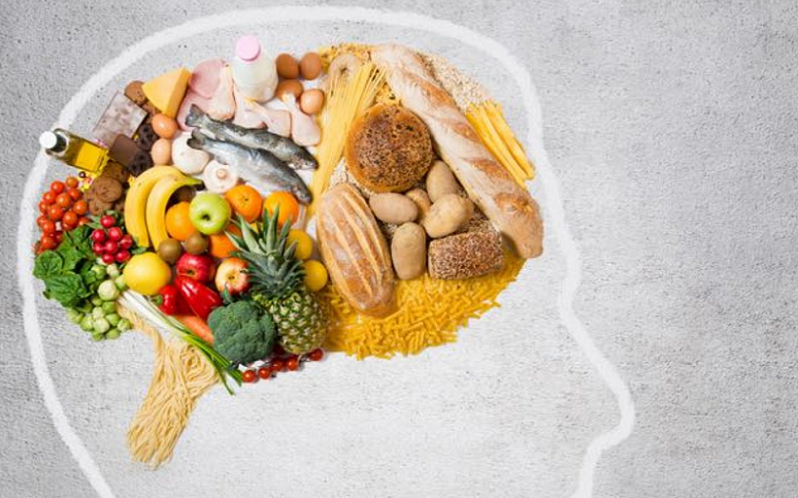 What Are Dietary Lectins?
As we get into the discussion on the potential impact of dietary lectins on brain health, it's paramount to first understand what these compounds are and where we encounter them in our diets. Dietary lectins are not a recent discovery; in fact, they've been a part of our diets for thousands of years. However, their properties, sources, and implications have only recently come under the scientific lens in a significant way.
Origins and Common Sources
Lectins are a vast group of carbohydrate-binding proteins that are widespread in nature. While they can be found in both plants and animals, the ones we often talk about in the context of our diet predominantly come from plant sources. These plants produce lectins as a natural defense mechanism against potential predators such as insects or larger herbivores.
Legumes
Beans, lentils, and peanuts are some of the most common leguminous foods rich in lectins. Their consumption dates back millennia, and they serve as staple foods in many cultures due to their high protein and fiber content.
Grains
Wheat, barley, and rice, among others, contain varying amounts of lectins. Wheat, in particular, has a lectin called wheat germ agglutinin (WGA) which has been studied for its potential effects on health.
Nightshade Vegetables
Tomatoes, potatoes, eggplants, and bell peppers are part of the nightshade family and are sources of lectins. They're commonly consumed worldwide, with tomatoes and potatoes being dietary staples in many cuisines.
Dairy
Some might find it surprising, but certain lectins are also present in dairy, especially in products derived from cows fed with grain-based diets.
Structure and Function
Understanding the biology of lectins provides insights into how they can potentially interact with our bodies. At their core, lectins have a unique structure that allows them to bind specifically to carbohydrates, giving them their characteristic properties [2].
Binding to Carbohydrates
The primary function of lectins is their ability to recognize and bind to specific carbohydrate structures. This binding can lead to clumping or agglutination, which is why some lectins are termed "agglutinins." In the human body, this can have implications on cellular interactions and communication.
Impact on Cell-to-Cell Adhesion
Beyond just binding, lectins can influence how cells stick to one another and to other molecules. This cell-to-cell adhesion plays a crucial role in many bodily processes, and any disruption or alteration can lead to physiological changes.
Traditional Uses and Historical Perspectives
Throughout history, many cultures have harnessed the properties of lectins for various purposes. Beyond nutrition, their carbohydrate-binding ability has been utilized in medicine and other fields.
For instance, before modern blood-typing methods, some lectins were used to determine blood types based on their agglutination properties. Additionally, in some cultures, certain lectin-rich plants were processed in ways to minimize their content, recognizing the potential digestive discomfort they could cause when consumed in large amounts.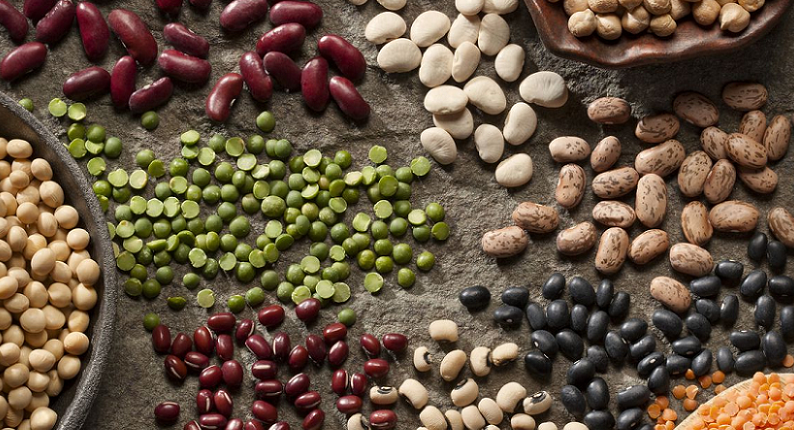 General Impacts of Dietary Lectins on Health
Before getting into the specifics of how dietary lectins may influence brain health, it's essential to comprehend their broader effects on our overall health. These effects, both positive and negative, can provide context for their potential impacts on cognitive function and decline. It's worth noting that the study of lectins and their health implications is still an evolving field, with new research shedding light on their multifaceted interactions within the human body.
Gut Health
The gut, our body's primary interface with dietary lectins, plays a pivotal role in digestion, nutrient absorption, and immune response. Given this, it's no surprise that a significant portion of lectin research focuses on their interactions within the gastrointestinal tract [3].
Permeability and "Leaky Gut"
There's a growing body of evidence suggesting that certain lectins, when consumed in large amounts or without proper preparation, may increase the permeability of the gut lining. This phenomenon, often termed "leaky gut," allows undigested food particles, bacteria, and other foreign substances to pass into the bloodstream. Such occurrences can potentially lead to inflammatory responses and other health concerns.
Impact on Gut Flora
The trillions of bacteria residing in our gut, collectively known as the microbiota, play a crucial role in digestion, metabolism, and immunity. Some studies indicate that dietary lectins might influence the balance and diversity of these gut bacteria, either promoting the growth of certain beneficial strains or, conversely, fostering an environment that benefits more harmful ones.
Inflammatory Responses
Inflammation is a natural response of the body to injury or foreign invaders, such as pathogens. However, chronic or unwarranted inflammation can be detrimental and underlie various diseases.
Immune System Activation
Lectins, due to their binding properties, can sometimes mimic invaders, leading the immune system to mount a response. This can result in localized or systemic inflammation, depending on the extent and location of the interaction.
Potential Allergenic Properties
While not all lectins are allergenic, some, like those in peanuts, can trigger allergic reactions in susceptible individuals. These reactions can range from mild discomfort to life-threatening conditions, depending on the individual's sensitivity.
General Health Impacts
Apart from the gut and immune response, lectins can have other health implications.
Nutrient Absorption
By binding to the gut lining and potentially influencing the microbiota, some lectins might interfere with the absorption of vital nutrients like minerals and vitamins. This interference could lead to nutrient deficiencies if not adequately addressed.
Metabolic Impacts
Preliminary research has hinted that certain lectins might influence metabolic processes, possibly impacting factors like blood sugar regulation. However, more research is needed in this area to draw conclusive results [4].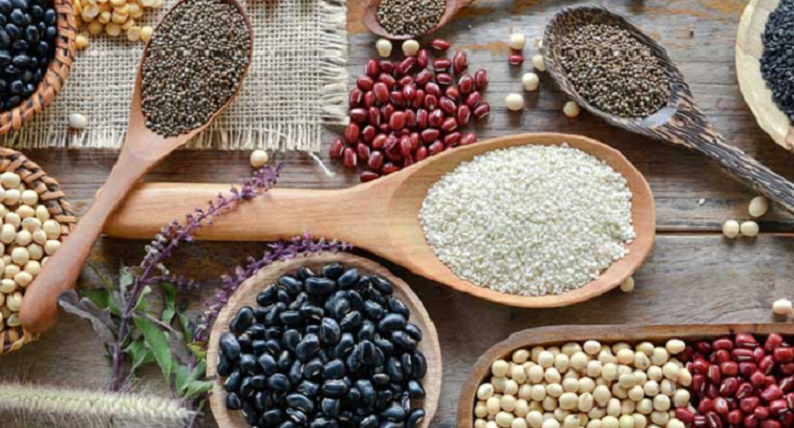 Dietary Lectins and the Brain
As we continue our exploration into the influence of dietary lectins on our health, the brain stands out as an organ of particular interest. Given its crucial role in cognition, emotion, and overall function, understanding how various dietary factors might influence its health is of paramount importance.
Blood-Brain Barrier Disruption
The brain, unlike other organs, has a protective barrier known as the blood-brain barrier (BBB). This selective barrier ensures that harmful substances in the bloodstream don't reach the brain. However, certain factors can compromise its integrity.
Lectin-Induced Permeability
Similar to the gut lining, there's evidence to suggest that certain lectins might increase the permeability of the BBB. If this occurs, it could allow substances that are typically kept out of the brain to penetrate this protective layer, potentially leading to inflammation and other neurologic complications.
Implications of BBB Disruption
When the BBB's integrity is compromised, it can set off a cascade of events. From inflammatory responses to potential oxidative stress, such changes can affect neuronal health and function, possibly paving the way for cognitive decline or other neurological conditions [5].
Lectin-Induced Inflammatory Responses in the CNS (Central Nervous System)
Inflammation, when localized in the central nervous system, can have unique implications.
Microglial Activation
Microglia are the primary immune cells of the central nervous system. When activated by potential threats, like the introduction of harmful substances or pathogens, they can produce inflammatory molecules. Some research indicates that dietary lectins, particularly when they breach the BBB, might activate microglia.
Consequences of Prolonged Inflammation
Chronic inflammation within the CNS can have a range of implications. From the potential death of neurons to altered neurotransmitter function, such changes can influence mood, memory, and overall cognitive function.
Potential Links to Neurological Diseases
While research in this area is still unfolding, some studies have begun to draw connections between dietary lectins and specific neurological diseases.
Alzheimer's Disease
There's preliminary evidence suggesting that some lectins might bind to certain brain proteins associated with Alzheimer's disease. If further substantiated, this could hint at a potential role for dietary lectins in the disease's onset or progression.
Parkinson's Disease
Similar to Alzheimer's, some early studies have looked into lectin interactions with proteins implicated in Parkinson's disease. The exact mechanisms and implications of these interactions remain topics of ongoing research.
Multiple Sclerosis
As an autoimmune disease affecting the CNS, Multiple Sclerosis (MS) has been the subject of numerous dietary studies. Some have begun to explore whether dietary lectins might play a role in its onset or progression, given their potential to influence immune responses and BBB integrity.
References

[1] Lectins
[2] The Truth About Lectins And Trendy Lectin-Free Diets
[3] Debunking the Lectin Controversy
[4] Exhaustive Overview of Dietary Plant Lectins: Prospective Importance in the Mediterranean Diet
[5] Antinutrients: Lectins, goitrogens, phytates and oxalates, friends or foe?