Exploring the Relationship Between Skin Health and Brain Function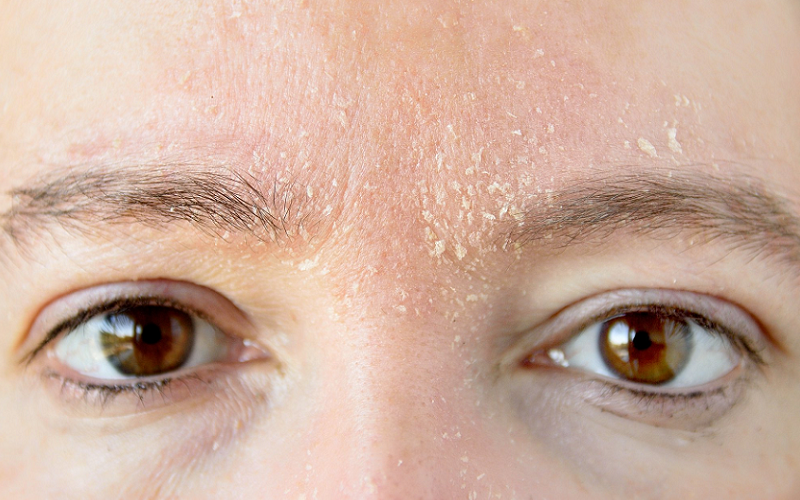 When we think of the brain, rarely does our skin immediately come to mind. Yet, these two vastly different organs may share more in common than we realize. Both serve as protective barriers — our skin shields us from environmental threats, while our brain processes external stimuli and crafts appropriate responses. But beyond these fundamental roles, is there a deeper connection between skin health and brain function? Emerging research suggests that the answer is a resounding yes. From shared biological pathways to the profound impact of stress, exploring the intricate relationship between our skin and brain offers insights into holistic health and well-being.
Overview of Skin Health
Our skin, the largest organ of our body, often acts as a window to our overall health. Many of us only acknowledge its importance in terms of aesthetics, but its functions go far beyond that. A proper understanding of skin health can illuminate the broader relationship it may have with other systems, including the brain.
The Anatomy of the Skin
Layers and Functions
Our skin is a complex organ, composed of three primary layers: the epidermis, dermis, and subcutaneous tissue.
The epidermis is the outermost layer, acting as a protective barrier. It's responsible for skin tone and houses the cells that produce keratin, providing resilience to the skin.
Beneath that is the dermis, packed with sweat glands, hair follicles, and blood vessels. It's the dermis that gives our skin its elasticity, thanks to the presence of collagen and elastin fibers.
The deepest layer, the subcutaneous tissue, contains fat cells that help regulate body temperature and offer cushioning protection against external pressures.
These layers work in harmony, providing both protection and the ability to perceive the world around us.
Role of the Skin in Protecting the Body
The skin is our primary defense against the external environment. It offers protection against physical injuries, harmful UV radiation, and infectious organisms. Additionally, it plays a crucial role in temperature regulation, ensuring our internal organs remain at a stable, optimal temperature. Through sweating and constriction or dilation of blood vessels, the skin adjusts to various environmental and internal factors to maintain homeostasis.
Common Skin Conditions and Their Impact
While the skin is robust and resilient, it isn't immune to issues. These conditions can often serve as indicators of underlying health problems, sometimes even hinting at disruptions in our neurological health [1].
Eczema, Psoriasis, and Other Dermatological Issues
Eczema, often referred to as atopic dermatitis, presents as itchy, red, and inflamed patches on the skin. It's believed to result from a combination of genetic and environmental factors, resulting in a compromised skin barrier.
Psoriasis, on the other hand, is an autoimmune condition characterized by scaly, thick, and red patches. It's a clear example of how skin conditions can reflect internal inflammation and immune responses.
Other dermatological issues, such as rosacea or acne, can also indicate underlying imbalances, ranging from hormonal shifts to gut health disturbances.
How Skin Issues Can Influence Overall Well-being
Beyond the physical discomfort, chronic skin conditions can profoundly affect an individual's mental and emotional well-being. Persistent itch, pain, or visible skin changes can lead to sleep disturbances, decreased self-esteem, social anxiety, and even depression. Understanding these implications underscores the importance of addressing skin health not just for the sake of the skin itself, but for holistic well-being.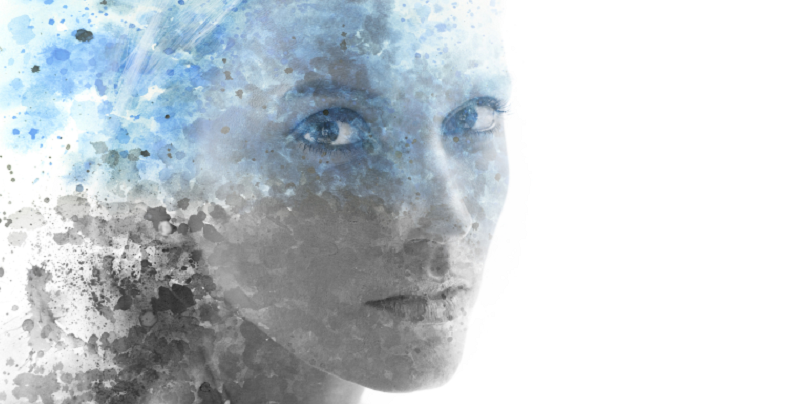 Overview of Brain Function and Health
The brain, with its intricate web of neurons and synapses, is the epicenter of our existence. It guides our thoughts, stores our memories, and dictates our reactions. To better comprehend the possible links between skin health and brain function, it's essential to delve into the labyrinthine workings of the brain and how it maintains its health.
Basic Anatomy and Function of the Brain
Our understanding of the brain and its myriad functions is still evolving. However, certain fundamental aspects of its anatomy and roles are well established.
Regions and Their Respective Functions
The brain is organized into various regions, each responsible for different functions:
The cerebral cortex, divided into the frontal, parietal, temporal, and occipital lobes, plays a role in thought processes, perception, voluntary movement, and language comprehension.
The limbic system, comprising the hippocampus, thalamus, hypothalamus, and amygdala, controls emotions, long-term memory, and certain aspects of behavior.
The cerebellum oversees coordination and precision of movements, while also being involved in some cognitive functions.
The brainstem, acting as a conduit between the brain and the spinal cord, governs vital functions like breathing, heart rate, and blood pressure.
A disruption in any of these regions can lead to a variety of health complications, both neurological and otherwise.
Importance of Maintaining Brain Health
Our brains are highly adaptable, continuously forming new neural connections and pathways. This plasticity allows for learning and adaptation. However, to keep our cognitive faculties sharp and to stave off neurological disorders, it's imperative to ensure our brains remain healthy. This involves a combination of good nutrition, mental exercises, physical activity, and avoiding harmful behaviors or substances [2].
What is Cognitive Decline?
As we traverse through the journey of life, changes in cognitive abilities are a natural part of aging. However, distinguishing between natural changes and signs of more severe issues is crucial.
Causes and Symptoms
Cognitive decline can range from mild cognitive impairment, which is often the intermediate stage between normal age-related changes and more severe diseases like Alzheimer's. Some common causes include aging, genetic predisposition, traumatic brain injuries, or even chronic illnesses like diabetes. Symptoms can be subtle, like forgetting names or misplacing items, but they can escalate to disorientation, difficulty in communication, or even an inability to recognize familiar faces.
Current Research and Findings
In recent years, researchers have begun to uncover the potential triggers and risk factors associated with cognitive decline. While age and genetics remain significant factors, lifestyle elements such as diet, exercise, and even social engagement have been identified as potential protective measures against cognitive decline. Furthermore, there's growing evidence suggesting that other systemic health issues, like chronic inflammation (often seen in skin conditions), might have implications for brain health.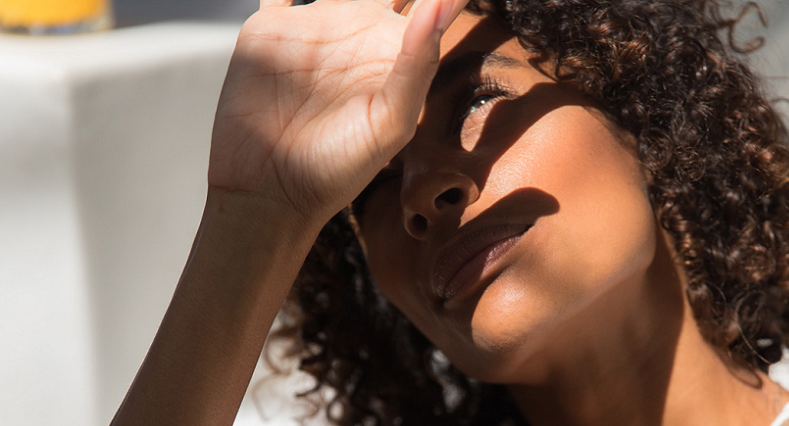 Uncovering the Connection: Skin Health and Brain Function
It may seem surprising to some that our skin and brain, two seemingly disparate systems, might be intertwined in complex ways. As the windows to our internal health and the master controllers of our bodies, respectively, their interplay can yield profound insights into holistic health.
While our skin acts as our interface with the external environment and our brain processes internal and external stimuli, both organs share common biological processes that can influence one another [3].
The Role of Inflammation
Inflammation is a natural response of our body to injury or infection. However, when inflammation becomes chronic, it can wreak havoc on both our skin and brain.
Skin: Conditions like psoriasis or eczema are inflammatory in nature. Chronic inflammation can weaken the skin's barrier function, leading to increased vulnerability to allergens and irritants.
Brain: Neuroinflammation has been linked to various neurodegenerative diseases, such as Alzheimer's and Parkinson's. Chronic inflammation in the brain can accelerate neuron damage and disrupt neurotransmitter functions.
Emerging research is now focusing on how systemic inflammation might bridge the gap between skin conditions and cognitive decline.
Immune System Responses in Both Skin and Brain
Our immune system plays a pivotal role in maintaining the health of both our skin and brain. Anomalies in immune responses can lead to disruptions in both areas.
Skin: Autoimmune conditions like psoriasis or lupus manifest visibly on the skin, with the immune system attacking healthy skin cells.
Brain: Immune system dysregulation can also impact the brain, potentially leading to conditions like multiple sclerosis, where the immune system attacks the protective covering of nerve fibers.
The common thread of immune responses in both organs presents compelling evidence of their interconnected nature.
Neurocutaneous Syndromes: When Brain and Skin Disorders Coincide
Neurocutaneous syndromes are a group of genetic disorders that affect both the nervous system and the skin. Their existence provides a tangible connection between skin and brain health [4].
Examples of Syndromes
Neurofibromatosis: Characterized by tumors that form on nerve tissues, manifesting both on the skin and in various parts of the nervous system.
Tuberous Sclerosis: This condition can lead to growths in various organs, including the skin and brain, potentially causing seizures and developmental issues.
Sturge-Weber Syndrome: Characterized by a port-wine birthmark on the face and neurological abnormalities.
These syndromes highlight the genetic and developmental links between skin and neurological health.
Potential Implications for Brain Function
Understanding how neurocutaneous syndromes develop and impact the body can provide clues about broader connections between skin and brain health. For instance, monitoring the progression of skin symptoms in these syndromes might offer insights into predicting or managing the associated neurological symptoms.
The Impact of Stress
Both anecdotal evidence and scientific research underscore the profound effects of stress on our body, particularly on our skin and brain.
Stress as a Trigger for Skin Conditions
When we're stressed, our body releases cortisol, a hormone that can increase oil production in the skin, leading to acne breakouts. Furthermore, stress can exacerbate inflammatory skin conditions like eczema or psoriasis, leading to flare-ups.
Stress's Influence on Cognitive Functions
Chronic stress can lead to cognitive impairments, including memory lapses and decreased concentration. Over time, consistent high cortisol levels can cause structural and functional changes in certain parts of the brain, particularly areas associated with memory and emotion [5].
This dual impact of stress highlights yet another dimension of the intricate relationship between our skin's health and brain function.
The Role of Nutrients and Supplements for Skin and Brain Health
The age-old adage "you are what you eat" finds resonance when examining the interplay between skin health and brain function. Nutrition plays a pivotal role in maintaining and bolstering the health of these two crucial systems. By integrating specific nutrients and supplements into our diet, we can potentially enhance both our cognitive capabilities and the vitality of our skin.
Essential Nutrients for Optimal Skin Health
Nourishing our skin goes beyond topical applications. What we consume can have a profound impact on our skin's health, glow, and resilience.
Antioxidants: The Skin's Best Friend
Antioxidants, found abundantly in fruits, vegetables, and certain grains, combat free radicals—unstable molecules that can damage our skin cells.
Vitamin C: Essential for collagen production, it aids in skin repair and regeneration. Citrus fruits, strawberries, and bell peppers are rich in this vital vitamin.
Vitamin E: Often used topically, when consumed, it offers protection against UV damage. Nuts, seeds, and spinach are excellent sources.
Omega-3 Fatty Acids
These essential fats maintain the skin's lipid barrier, crucial for keeping the skin hydrated. Fatty fish, walnuts, and flaxseeds are prime sources.
Nutrients Crucial for Brain Health and Function
Just as specific nutrients nourish the skin, the brain too has its favorites which optimize its function and safeguard it from decline.
B Vitamins: The Brain Boosters
These vitamins play roles in neural function and the synthesis of neurotransmitters.
Vitamin B12: Deficiency can lead to memory problems and cognitive decline. It's primarily found in animal products, making supplementation crucial for vegetarians and vegans.
Folate: Important for brain development and function, leafy greens, and legumes are replete with it.
Omega-3 Fatty Acids (again!)
Apart from their role in skin health, these fatty acids are essential for brain health, particularly DHA, which is crucial for cognitive functions and memory. Regular consumption can potentially ward off cognitive decline.
Supplements: Beneficial or Just Hype?
With the proliferation of dietary supplements claiming myriad health benefits, how does one navigate this space, especially concerning skin and brain health?
Collagen Supplements for Skin Health
As the primary protein in our skin, collagen supplements have gained immense popularity. Preliminary research suggests that they may boost skin elasticity and hydration. However, more extensive studies are needed to ascertain their long-term benefits and efficacy.
Nootropics: Brain-Enhancing Supplements
Nootropics, or "smart drugs," claim to boost cognitive function, memory, and focus. While some like caffeine have proven benefits, others need further research to validate their claims. It's always advisable to approach these supplements with caution and under the guidance of a healthcare professional.
Natural vs. Synthetic: Making the Right Choice
While natural sources of nutrients are always the preferred choice, supplements can be beneficial, especially if dietary restrictions or health conditions prevent adequate intake. However, it's essential to opt for high-quality, tested, and certified supplements to ensure safety and effectiveness.
References

[1] Brain-Skin Connection: Stress, Inflammation and Skin Aging
[2] Stress may be getting to your skin, but it's not a one-way street
[3] Psychodermatology: The Brain­Skin Connection
[4] Analyzing the Gut-Skin-Brain Axis
[5] Ectodermal origins of the skin-brain axis