The Interplay Between Sensory Deprivation and Cognitive Function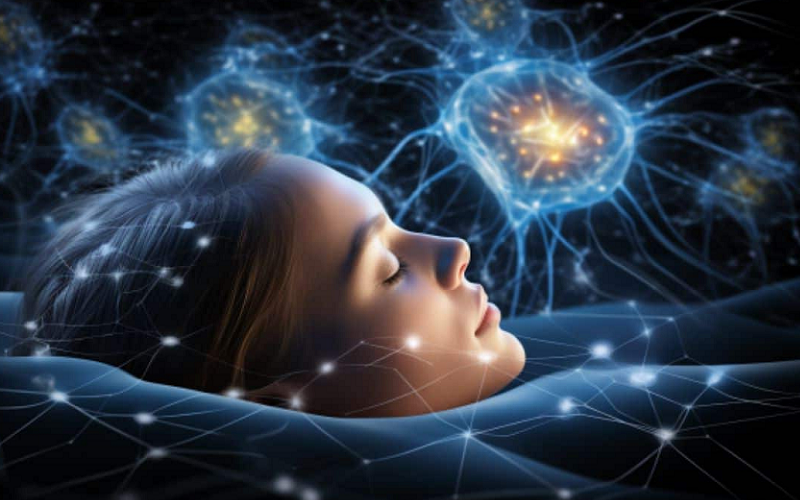 The brain, a marvel of human evolution, thrives on a symphony of sensory stimuli. From the gentle hum of a morning songbird to the fleeting touch of a loved one, our senses continually shape and redefine our experiences. But what happens when this sensory input is stripped away? Can the absence of stimuli alter the very foundation of our cognitive abilities? Sensory deprivation, once a subject of curiosity and experimentation, has evolved into a critical area of study for understanding its profound impacts on the brain.
Background on Sensory Systems
Our senses act as windows to the world, capturing a myriad of stimuli and translating them into perceptions and experiences that create the reality we know. Understanding the foundational role of our sensory systems is pivotal to grasping how their deprivation can impact our cognitive function.
The Five Primary Senses
When we think of our senses, five primary ones come to mind: sight, hearing, taste, smell, and touch. Each of these senses is not just a singular function but a complex system, intricately wired and perfectly coordinated to perceive the world around us.
Sight
The eyes, our windows to the visual world, capture light and convert it into electrical signals. These signals are then interpreted by the brain, giving rise to visual perception. The intricacies of color, depth, movement, and more are all discerned thanks to the retinas, optic nerves, and the visual cortex working in unison.
Hearing
Ears pick up vibrations in the environment, which are then translated into sound. The delicate structures within the ear, like the eardrum and the cochlea, facilitate this transformation. Once the vibrations are converted into electrical signals, they're sent to the auditory cortex in the brain where we "hear" and interpret these sounds.
Taste
The tongue is home to thousands of taste buds, each capable of detecting a range of flavors from sweet and salty to sour and bitter. These taste sensations, once detected, are transmitted to the gustatory cortex in the brain, where they are perceived as distinct flavors.
Smell
The olfactory system begins in the nasal passages, where olfactory receptors capture airborne molecules. These receptors send signals to the olfactory bulb and, subsequently, to other parts of the brain. The sense of smell is closely tied to memory and emotion, making it a deeply evocative sense.
Touch
Spread across our skin are countless receptors sensitive to pressure, temperature, and pain. These tactile sensations are conveyed through the nervous system to the somatosensory cortex in the brain. Through touch, we connect with our environment, feel comfort, and detect potential dangers.
The Brain's Role in Processing Sensory Information
Beyond just receiving signals from our sensory organs, the brain plays the pivotal role of interpreting and integrating this data. Each of the senses corresponds to a specific region in the brain dedicated to processing its information. For instance, while the occipital lobe is largely responsible for vision, the temporal lobe processes auditory signals [1].
The true marvel, however, is the brain's ability to integrate information from multiple senses, providing a cohesive and rich understanding of our surroundings. This multisensory integration ensures that we can enjoy a melody while watching a dance, savor the aroma of food while tasting its flavors, or feel the warmth of a hug while hearing comforting words.
This holistic processing is not just about perception; it's about survival. For example, hearing a rustling sound and seeing a shadow can alert us to potential danger, while the combination of smell and taste can help us discern if food is safe to consume.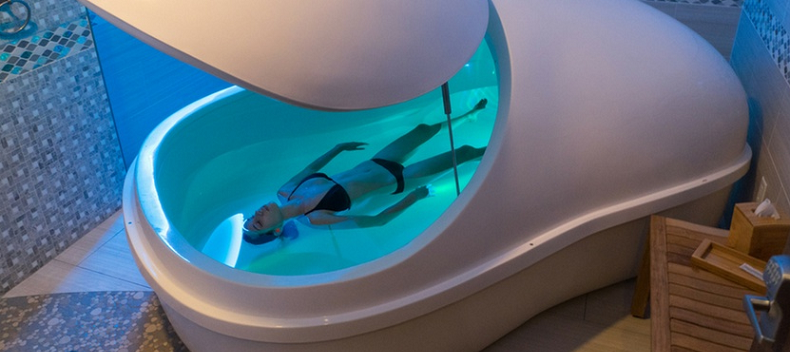 Sensory Deprivation: A Closer Look
The world is a kaleidoscope of sensations, each moment painting a unique tableau of sounds, sights, smells, tastes, and touches. But imagine, for a moment, a world void of these stimuli. Such a state, where one or more senses are minimized or completely absent, is termed sensory deprivation.
Historical Perspective and Early Experiments of Sensory Deprivation
Sensory deprivation, while a subject of contemporary interest, is not a new area of exploration. The ancients, through practices like meditation and isolation, occasionally sought sensory-reduced environments in pursuit of enlightenment or self-discovery.
In the 1950s and 60s, the scientific community developed a keen interest in the topic. Researchers began to conduct controlled experiments to understand the psychological and physiological effects of sensory deprivation. Many of these early studies involved placing participants in dark, soundproof rooms or using vision and hearing blocking apparatus for extended periods. The findings were fascinating, revealing both therapeutic potentials and potential perils, from heightened creativity and improved focus to hallucinations and increased stress levels [2].
Modern Sensory Deprivation Methods
As our understanding of sensory deprivation evolved, so did the methods employed to study it. From the rudimentary approaches of the past, we now have sophisticated, controlled environments that provide a deeper insight into the realm of the senses and their absence.
Sensory Deprivation Tanks
Perhaps the most well-known contemporary method is the sensory deprivation or floatation tank. These tanks are filled with salt-saturated water, maintained at skin temperature, allowing individuals to float effortlessly. Inside, they are pitch dark and soundproof. The idea is to reduce as much external sensory input as possible. Many people use these tanks for relaxation, meditation, or therapeutic purposes, claiming benefits ranging from pain relief to enhanced creativity.
Controlled Environments for Research
Beyond commercial floatation tanks, researchers utilize specially designed rooms or chambers that can precisely control light, sound, temperature, and other variables. These environments allow scientists to study the effects of sensory deprivation in more detail, isolating specific sensory inputs and examining their individual and combined impacts on cognition and other brain functions.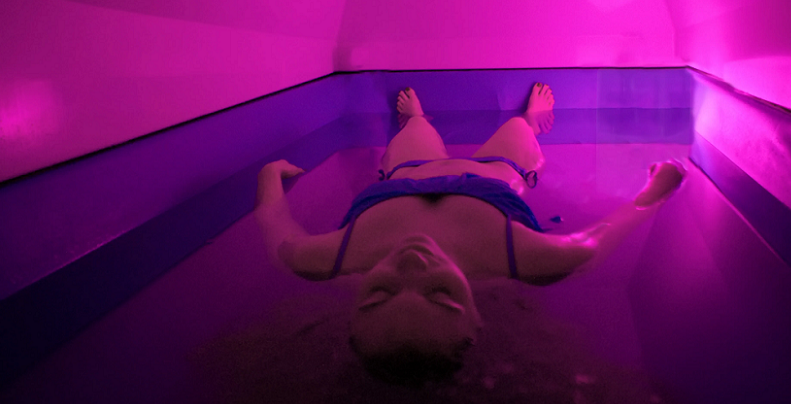 Effects of Sensory Deprivation on the Brain
The brain, akin to a masterful conductor, orchestrates a harmonious symphony of sensory input, weaving together the threads of our experiences. Yet, when one or more of these threads is missing, the entire tapestry of our perception can shift. Sensory deprivation, by limiting or eliminating certain stimuli, exerts profound effects on our brain's function and structure. These effects can be transient, lasting only for the duration of the deprivation, or they can have lingering impacts that extend far beyond the period of deprivation itself. Let's delve into the nuanced ways in which sensory deprivation influences the brain.
Immediate Effects of Sensory Deprivation
From the moment sensory input is diminished, the brain begins to respond. These immediate effects can be subtle or quite pronounced, varying based on the duration of deprivation and individual differences.
Altered Perception of Time
One of the most commonly reported effects is a distorted sense of time. In the absence of regular sensory cues, individuals often overestimate or underestimate the passage of time. For instance, in a sensory deprivation tank, an hour might feel like mere minutes or stretch on seemingly indefinitely [3].
Hallucinations
With reduced external stimuli, the brain, ever-active, might start to generate its own. This can result in visual or auditory hallucinations, even in individuals with no history of psychiatric conditions. These aren't necessarily alarming; they are often likened to the dream-like images one might see before falling asleep.
Enhanced Sensitivity to Remaining Stimuli
As one sense is deprived, others may become heightened. For example, in the absence of sight, hearing or touch might become more acute, a phenomenon that reflects the brain's plasticity and its ability to adapt to changing circumstances.
Long-term Effects of Sensory Deprivation
While short stints in sensory-deprived environments can lead to transient changes, prolonged deprivation can have more enduring impacts on the brain and cognition.
Cognitive Changes
Extended periods of sensory deprivation can impact cognitive functions such as attention, memory, and problem-solving. For instance, without regular visual stimuli, spatial awareness and reasoning might decline.
Emotional and Psychological Impact
Emotionally, long-term sensory deprivation can lead to feelings of anxiety, depression, or even paranoia. The lack of external stimuli can cause a heightened state of introspection, which, while potentially beneficial for self-discovery, can also lead to over rumination or negative thought patterns [4].
Neuroplasticity in Action
The brain's ability to rewire itself based on experience, known as neuroplasticity, becomes evident during prolonged sensory deprivation. If one sense is deprived over time, the corresponding area of the brain might shrink or be repurposed, reflecting the adage "use it or lose it." Conversely, areas corresponding to non-deprived senses might see increased activity or even expansion.
The Connection Between Sensory Deprivation and Cognitive Decline
Our journey through the realm of sensory deprivation has illuminated the myriad ways our brain responds to a lack of stimuli. Yet, beyond the immediate and long-term effects, there exists a deeper concern: the potential link between sensory deprivation and cognitive decline. As we age, cognitive decline becomes a poignant topic, encompassing memory loss, reduced processing speed, and diminished problem-solving abilities. While several factors contribute to this decline, could sensory deprivation be a significant piece of the puzzle?
How Lack of Sensory Input Can Accelerate Cognitive Decline
Cognition is the culmination of countless neural processes, each fine-tuned by our daily experiences and interactions. Sensory stimuli play an integral role in keeping these neural pathways active and robust.
Brain Atrophy
Prolonged sensory deprivation can lead to a decrease in the size and functionality of the regions of the brain associated with the deprived senses. Over time, this localized atrophy can influence connected cognitive areas, leading to a broader decline in mental faculties.
Reduced Neural Stimulation
The adage "use it or lose it" holds particular weight when discussing the brain. Regular sensory stimulation fosters robust neural connections. A consistent lack of this stimulation can weaken these connections, leading to cognitive inefficiencies or deficits [5].
Emotional and Social Impacts
Extended sensory deprivation can lead to feelings of isolation, depression, or anxiety. These emotional states can further exacerbate cognitive decline, creating a feedback loop of reduced mental well-being.
Studies Linking Sensory Deprivation to Neurodegenerative Diseases
Research into the effects of sensory deprivation on cognitive health has uncovered potential links with specific neurodegenerative conditions.
Alzheimer's Disease
Some studies suggest that individuals with sensory impairments, such as vision or hearing loss, may be at a higher risk of developing Alzheimer's. The exact mechanism remains under investigation, but reduced sensory input might exacerbate the neural degeneration characteristic of the disease.
Parkinson's Disease
There's evidence to indicate that sensory deprivation might influence the progression of Parkinson's disease. Patients with this condition often experience sensory deficits, which could compound the cognitive symptoms of the disease.
Potential Therapeutic Benefits and Cautions Regarding Sensory Deprivation
While the potential risks of sensory deprivation are noteworthy, it's essential to recognize its therapeutic applications.
Short-term Benefits
Brief periods of sensory deprivation, such as those experienced in floatation tanks, have been shown to reduce stress, improve focus, and enhance creativity. These positive effects, in moderation, can potentially counteract some of the adverse impacts of prolonged deprivation.
Mindfulness and Meditation
Sensory deprivation can also be a tool for mindfulness practices. By tuning out external distractions, individuals can achieve deeper states of meditation, promoting mental clarity and cognitive resilience.
Balancing Act
The key lies in striking a balance. While occasional sensory deprivation can offer therapeutic benefits, it's crucial to ensure regular sensory engagement to foster cognitive vitality.
References

[1] Sleep deprivation: Impact on cognitive performance
[2] Effects of sensory deprivation on cognitive degeneration
[3] Auditory sensory deprivation induced by noise exposure exacerbates cognitive decline
[4] Association of Sensory Impairments With Cognitive Decline
[5] Sensory Deprivation