Digital Overload: The Cognitive Costs of Constant Connectivity
Do you remember the last time you went an entire day without checking your phone, email, or social media? In today's interconnected world, the answer might be a resounding "no" for many of us. As of 2021, the average American spends more than 5 hours per day on their smartphones, and that doesn't even include additional screen time from laptops, tablets, or televisions. Welcome to the Digital Age — a time of unprecedented access to information, streamlined communication, and yes, endless distractions. While our digital devices bring numerous advantages, making our lives more convenient and connected than ever before, have you ever stopped to consider the cognitive toll of this constant connectivity?
Historical Context of Constant Connectivity
As we look into the cognitive impacts of our digital lives, it's crucial to understand how we got here. Let's take a quick journey back in time to appreciate the evolution of the internet and mobile devices, which set the stage for the era of constant connectivity we find ourselves in today.
Brief History of the Internet and Mobile Devices
In the late 1960s, the first form of the internet, known as ARPANET, came into existence. It was a government-funded project aimed at connecting universities and research institutes. Fast forward to the 1990s, the internet became publicly accessible, marking a significant shift in how we interact with technology and each other. Then came the age of smartphones, initiated by the launch of Apple's iPhone in 2007, which made it possible to carry the internet in our pockets.
The Shift to Constant Connectivity
The proliferation of smartphones, followed by the rise of social media platforms like Facebook, Twitter, and Instagram, transformed our interaction with the digital realm. We went from having scheduled "online time" at home or work to being "always on," reachable anywhere, anytime. Public spaces like cafes and airports began offering free Wi-Fi, pushing us further down the rabbit hole of continuous digital engagement.
Studies and Data on Increasing Screen Time
With this shift came a substantial increase in screen time. According to a report by eMarketer, U.S. adults spent an average of over 12 hours per day with media in 2020, with digital media accounting for about half of this time. Studies from institutions like the Pew Research Center have highlighted how this constant connectivity has become an integral part of our daily lives, but often at the cost of our mental and cognitive well-being.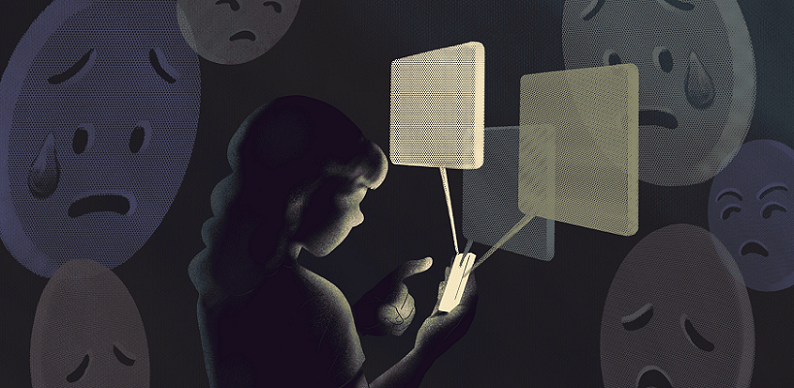 The Cognitive Benefits of Digital Technology
Before we dive into the darker aspects of our digital lives, it's essential to acknowledge the undeniable cognitive benefits that technology has to offer. After all, digital devices and the internet have revolutionized our ability to access information, communicate, and even train our brains.
Access to Information
One of the most significant benefits of living in the Digital Age is the unprecedented access to information. With a few keystrokes or a voice command, you can find answers to nearly any question, research complex topics, or even take educational courses online. This access enhances our cognitive abilities by promoting continual learning, intellectual curiosity, and problem-solving skills [1].
Enhanced Communication
Remember the time when staying in touch with a friend abroad meant expensive long-distance phone calls or snail mail? Digital technology has dramatically simplified communication, making it easier than ever to maintain social connections. From instant messaging and video calls to collaborative online platforms, technology helps us communicate quickly and efficiently, thereby keeping our social cognitive skills sharp.
Cognitive Training Through Apps and Games
The rise of digital platforms also brought about a wave of apps and games designed to boost various cognitive skills such as memory, attention, and reasoning. Programs like Lumosity or CogniFit offer targeted training that can help enhance mental agility. While these apps aren't a magic bullet for cognitive health, they do offer an easy and engaging way to give your brain a workout.
The Importance of Balance
While these benefits are significant, they don't provide a free pass for unlimited screen time. As with most things in life, balance is key. The digital world offers various avenues for cognitive enrichment, but it's essential to use them in moderation to avoid the pitfalls of digital overload, which we will discuss in the next section.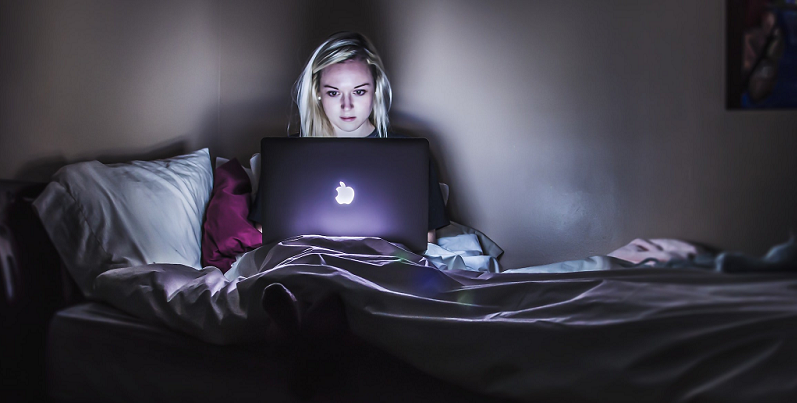 Cognitive Decline: An Overview
As we have explored the positive impacts of digital technology on our cognitive functions, it's now time to shift our focus to a less pleasant topic: cognitive decline. This term encompasses a range of issues, from mild forgetfulness to severe mental impairments, and understanding what it entails is crucial for evaluating the impact of digital overload on our brains.
Definition and Types of Cognitive Decline
Cognitive decline refers to the gradual deterioration of cognitive functions such as memory, attention, language, and problem-solving skills. It can vary in severity and speed, from normal age-related cognitive decline to more severe forms like dementia or Alzheimer's disease. Knowing the types and stages of cognitive decline can help us be vigilant about any changes in our mental faculties and understand how external factors like digital overload may play a role [2].
Causes of Cognitive Decline
Various factors can contribute to cognitive decline, including aging, genetic predisposition, and environmental influences. Recent research has started to point towards lifestyle factors as well—like diet, exercise, and yes, screen time—as potential contributors. Chronic stress, exposure to environmental toxins, and lack of physical activity are also associated with a higher risk of experiencing cognitive decline.
Relevance to Digital Overload
You might be wondering, what does all this have to do with constant connectivity and screen time? As we'll see in the upcoming sections, excessive digital consumption can directly or indirectly impact multiple cognitive functions. From reducing our attention spans and memory capacities to increasing stress levels, our always-on digital culture can contribute to cognitive decline in ways we might not even realize.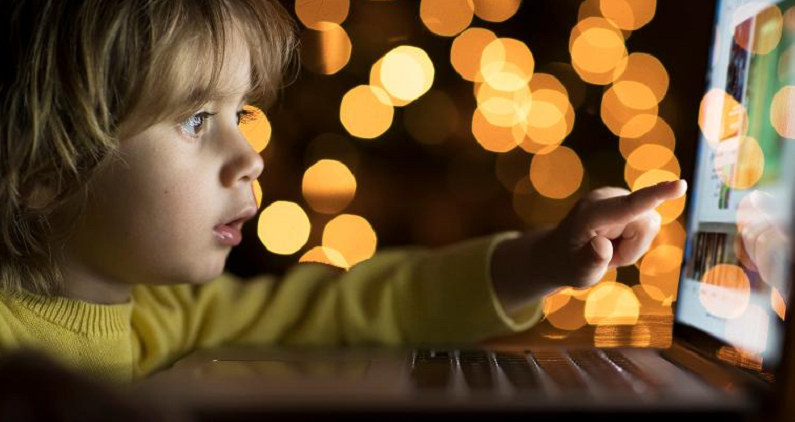 The Cognitive Costs of Constant Connectivity
With a firm understanding of what cognitive decline is and how it can manifest, we are well-equipped to explore the cognitive costs of our digitally interconnected lives. These are the subtle (and sometimes not-so-subtle) ways our constant connectivity is affecting our cognitive health.
Decreased Attention Span
One of the most immediate and noticeable impacts of constant connectivity is the decrease in our ability to focus and pay attention.
Research Studies
A study by Microsoft Canada found that the human attention span has declined from 12 seconds in the year 2000 to 8 seconds in 2013, purportedly a second less than a goldfish. While the comparison may sound amusing, the implications are serious. This decline has been linked to our constant engagement with digital devices, and it can affect our productivity, learning, and even interpersonal relationships [3].
Real-world Implications
In a world with ceaseless notifications, the constant pinging of our devices can make it challenging to concentrate on a single task. This lack of focus can affect our performance at work, hinder our ability to learn new information, and even make simple daily tasks more time-consuming.
Memory Impairment
The convenience of having a world of information at our fingertips also has a downside: it may be affecting our ability to remember.
Digital Amnesia
How many phone numbers do you remember? With smartphones storing all essential information, people find it increasingly unnecessary to commit details to memory. This phenomenon, often referred to as 'Digital Amnesia,' is a form of memory impairment brought on by our dependency on digital devices.
The Google Effect
A study by Betsy Sparrow at Columbia University coined the term 'Google Effect,' describing our tendency to forget information that can be easily accessed online. Our brains are offloading the task of remembering to our devices, leading to reduced memory retention.
Reduced Critical Thinking
As we skim through endless newsfeeds and articles, are we still engaging our critical thinking skills as much as we should be?
Skimming Over Deep Reading
Constant exposure to short bursts of information encourages us to skim rather than deeply engage with the content. This habit can inhibit our critical thinking abilities, making us less adept at analyzing information and forming well-thought-out opinions [4].
Echo Chambers
Digital algorithms are designed to show us more of what we like, effectively trapping us in echo chambers that reinforce our preexisting beliefs and opinions. This lack of exposure to differing viewpoints can stifle our critical thinking and encourage cognitive biases.
Increased Anxiety and Stress
While digital connectivity brings us closer, it also adds a layer of stress to our lives.
FOMO (Fear of Missing Out)
The constant updates from social media platforms can create a sense of anxiety about missing out on events, trends, or news. This FOMO can become a constant source of stress, affecting our mental well-being.
Digital Burnout
The expectation of being "always-on" can lead to digital burnout, marked by feelings of exhaustion, disengagement, and reduced efficiency. This state of mental fatigue can have a severe impact on our cognitive health.
The Neurological Perspective of Constant Connectivity
After considering the various cognitive costs of constant digital connectivity, you may be wondering what exactly is going on inside our brains to facilitate these changes. Neuroscientific research offers us valuable insights into how our digital habits are affecting us at the neural level.
The Neurochemistry of Digital Addiction
Addiction is generally associated with substances like alcohol or drugs, but did you know that digital activity can also trigger addictive behaviors? Understanding the neurochemistry behind this can shed light on why our devices are so irresistible.
Dopamine Release
Every time you check your phone and find a new notification, your brain releases dopamine, a neurotransmitter associated with pleasure and reward. This dopamine hit reinforces the behavior, making you more likely to check your phone again and again [5].
Reward Circuits
Over time, this constant dopamine release can rewire the brain's reward circuits, making it increasingly difficult to disengage from digital activities. This has serious implications for our attention spans, as we become more prone to distractions.
Neural Pathways and Cognitive Skills
The structure of our brains is malleable, continually changing in response to our activities and experiences, a phenomenon known as neuroplasticity. Here's how this plasticity is influenced by constant connectivity.
Reduced Grey Matter
Studies have shown that excessive screen time is associated with reductions in grey matter areas of the brain responsible for processing information, executive functions, and emotional regulation. This implies that our digital habits may be having a long-term impact on our cognitive abilities.
'Use It or Lose It'
The principle of 'use it or lose it' applies to our neural pathways. When we overly rely on digital devices for tasks that used to be mentally challenging, such as navigation or simple calculations, we may be diminishing the neural pathways responsible for these skills, leading to cognitive decline over time.
Stress and the Brain
The connection between digital overload and stress isn't just psychological; it has a neurological basis as well.
Cortisol Levels
Constant notifications and the pressure to be "always-on" can lead to elevated levels of cortisol, the body's stress hormone. Prolonged cortisol elevation has been linked to a range of cognitive and health issues, from impaired memory and concentration to increased risk of heart disease.
Impaired Cognitive Function
Long-term stress affects the prefrontal cortex, the part of the brain responsible for higher cognitive functions like decision-making and problem-solving. Under stress, the brain shifts resources away from this area, leading to impaired cognitive function.
References

[1] Death by Information Overload
[2] The "online brain": how the Internet may be changing our cognition
[3] Understanding Cognitive Load in Digital and Online Learning: a New Perspective on Extraneous Cognitive Load
[4] Unplugged: Exploring the costs and benefits of constant connection
[5] Effects of Information Overload, Communication Overload, and Inequality on Digital Distrust: A Cyber-Violence Behavior Mechanism