The Impact of Social Isolation on Brain Health in Rural Communities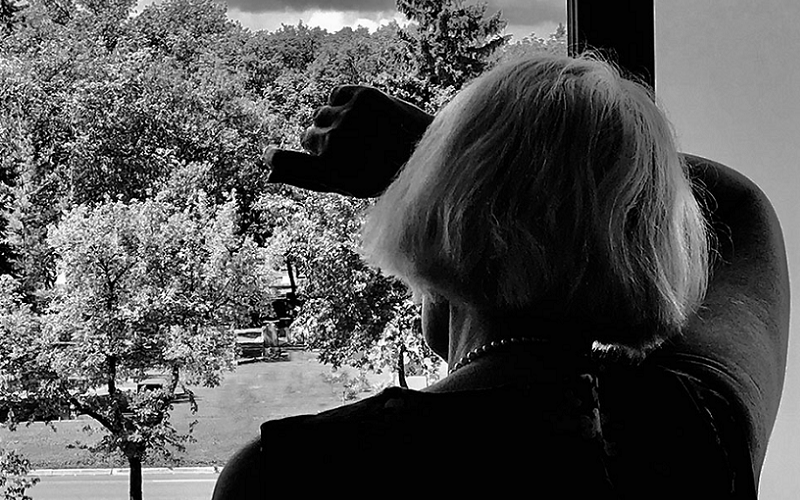 In the vast, sprawling landscapes of our world's rural communities, life often carries a different rhythm. While the tranquility and connection to nature can be immensely refreshing, there lies a hidden challenge that many often overlook: social isolation. As the world increasingly acknowledges the intrinsic link between our social interactions and cognitive well-being, the silence of isolation has begun to resonate louder in the empty expanses of rural life. The importance of social bonds isn't just about emotional comfort — it's about the very health of our brain.
Introduction to Social Isolation and Rural Communities
Across the rolling hills, vast farmlands, and dense woodlands that characterize many of our planet's rural regions, life unfolds at a different pace. There's an undeniable charm and serenity to such landscapes, where skyscrapers are replaced with endless skies and the constant urban din gives way to the chirping of crickets or the distant mooing of cattle. But beneath this pastoral tapestry, there's an undercurrent of a challenge that's often invisible to the urban eye: social isolation.
Definition of Social Isolation
At its core, social isolation is the absence of social contact and meaningful interpersonal relationships. It is a state where individuals, either by circumstance or choice, have limited interaction with others. This state goes beyond mere physical separation. Social isolation encapsulates a feeling of being disconnected, not just from people, but from the larger community and societal structures.
Overview of the Connection Between Social Interaction and Brain Health
Human beings are inherently social creatures. Our evolutionary history underscores the importance of community and collaboration. This social nature isn't just about survival or emotional satisfaction—it profoundly affects our cognitive well-being. Multiple studies have revealed a robust link between regular social interaction and optimal brain health. Engaging with others stimulates our cognitive functions, keeps our memories sharp, and can even ward off mental health challenges.
Brief Mention of the Importance of Researching Rural Communities
Rural communities offer a unique lens through which we can study the effects of social isolation. Given their geographical spread and lesser population density, these regions inherently pose more challenges to social connectivity than their urban counterparts. Studying how this distinct demographic grapples with the effects of limited social contact can provide insights that are both profound and crucial in our quest to promote holistic well-being for all, irrespective of their zip code [1].
Understanding the Rural Context
When one imagines a rural setting, the mind often conjures up images of vast agricultural fields, quaint homesteads, and perhaps the occasional farmer tending to his livestock. Yet, these picturesque scenes only tell a fraction of the story. Rural life, with its unique challenges and idiosyncrasies, forms a backdrop against which the problem of social isolation is further magnified.
Description of Rural Communities
Rural communities vary greatly across the globe, each shaped by its specific geographical, cultural, and historical contexts. However, there are certain universal features that they often share.
Geographical Features
Spanning vast areas, rural regions often consist of open fields, woodlands, mountains, and water bodies. The terrain can sometimes be rugged, making certain parts inaccessible or difficult to traverse. Unlike urban areas, where everything is closely packed, in rural settings, homes and essential services can be miles apart.
Population Density and Distribution
By their very definition, rural areas have a lower population density. Residents might be spread out over large areas, with some living in isolated houses or hamlets. This sparse distribution can make regular social interactions—something city-dwellers often take for granted—a rare commodity.
Challenges of Rural Living
The rustic charm of rural life, while undoubtedly appealing, comes with its own set of challenges. These can inadvertently exacerbate feelings of social isolation among residents.
Limited Access to Healthcare
Rural areas often grapple with a lack of comprehensive healthcare facilities. Residents might have to travel long distances to reach a clinic or hospital. This becomes even more concerning when considering mental health services, which are already stigmatized and might be scarce or entirely absent in these regions [2].
Fewer Social Opportunities and Activities
The limited population and geographical spread mean there are fewer organized social events, recreational centers, or group activities. While urban areas bustle with cafes, theaters, clubs, and more, rural dwellers might find their social options restricted to occasional community gatherings or church events.
Transportation and Connectivity Issues
Public transportation systems, if they exist at all, are often infrequent and might not connect all parts of a rural region. Personal vehicles become almost a necessity. Moreover, technological connectivity can be a challenge too. Limited internet access or weak mobile signals can further distance rural residents from the broader world, cutting off a vital lifeline in today's digitally connected age.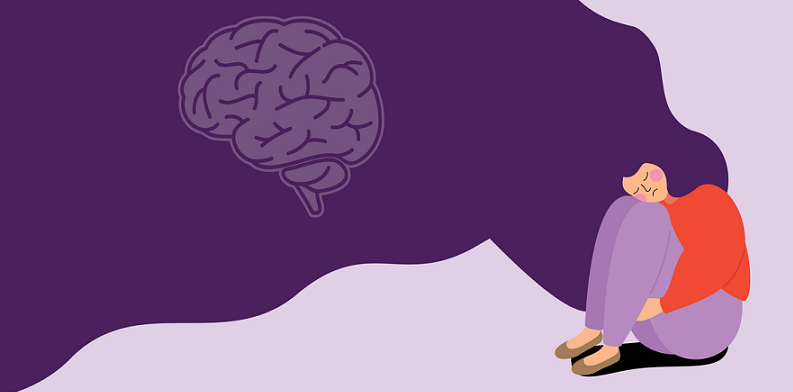 Social Isolation and Brain Health: The Science
Science has long been intrigued by the intricacies of the human brain and the myriad factors that influence its health. Social connections, once seen primarily in the purview of psychology and sociology, have found a significant place in neurological studies. It has become increasingly evident that our social environments aren't merely shaping our moods and feelings—they're molding the very structures and functions of our brains.
Studies Linking Social Isolation to Cognitive Decline
Research has consistently underscored the dangers of prolonged social isolation on cognitive faculties. Several longitudinal studies have shown that individuals who report feelings of loneliness or live in isolation exhibit faster cognitive decline than their more socially connected peers.
For instance, a study published in the Journal of Neurology, Neurosurgery, and Psychiatry revealed that socially isolated individuals had a 40% increased risk of dementia. Such findings, while alarming, emphasize the need for robust community structures and social support, especially in areas where geographical and logistical challenges can augment feelings of isolation.
Impact on Neuroplasticity and Brain Function
Neuroplasticity, the brain's dynamic ability to reorganize itself by forming new neural connections, is significantly influenced by our social experiences. Regular social interactions stimulate the brain, aiding in the formation of these connections and promoting overall brain health.
Conversely, social isolation has been linked to reduced neuroplasticity. In the absence of regular stimuli from interpersonal interactions, the brain might experience diminished activity in certain regions, particularly those associated with memory, learning, and complex thinking. This decline can manifest in various ways, from forgetfulness to challenges in problem-solving and decision-making [3].
The Role of Chronic Stress in Social Isolation
One of the insidious effects of prolonged social isolation is the onset of chronic stress. Human beings, as social animals, experience stress when deprived of social contact. This stress can trigger the release of cortisol, a hormone associated with the body's stress response. While short-term cortisol release is natural and even beneficial, chronically elevated levels can be detrimental to brain health.
High cortisol levels over extended periods can impair synaptic plasticity, affect memory retrieval, and even lead to a reduction in the volume of the brain's hippocampus—a region crucial for memory and learning. Given the sparse social opportunities in rural areas, residents can be particularly susceptible to such chronic stress, with potential long-term implications for their cognitive health.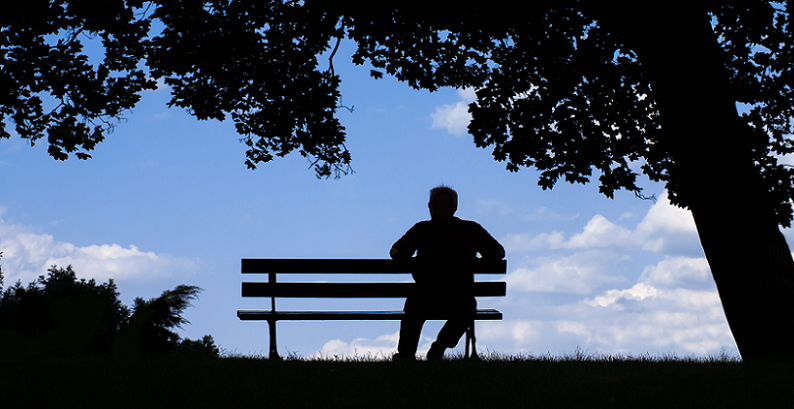 Psychological Impacts of Isolation in Rural Areas
While the scientific correlation between social isolation and cognitive decline is telling, it is also crucial to understand the psychological ramifications of such isolation, especially in rural settings. The mind's landscape is intricate, where cognitive and emotional processes are deeply intertwined. In isolated rural environments, the absence of regular social contact can manifest in diverse psychological challenges, shaping the mental narratives of many who call these vast expanses home.
Increased Risk of Depression and Anxiety
It's no surprise that human connection acts as a buffer against feelings of despair and anxiety. In its absence, there's a void, often filled with introspection and rumination. Rural residents, due to the inherent isolation of their surroundings, can be at a heightened risk of developing depressive and anxious symptoms.
Numerous studies have shown that individuals in socially isolated environments report higher levels of sadness, worthlessness, and apprehension. These feelings, if unchecked, can spiral into clinical depression or anxiety disorders, affecting the overall quality of life and further exacerbating cognitive challenges [4].
The Effect on Memory and Cognitive Tasks
Social interactions aren't just pleasant distractions; they are cognitive exercises in their own right. Conversations, group activities, and even casual social encounters challenge our memory, attention, and problem-solving skills.
For rural individuals, the infrequency of these interactions can lead to a decline in these very cognitive functions. It's akin to a muscle that isn't regularly exercised and thus weakens over time. This decline isn't just about forgetfulness; it can affect daily tasks, decision-making capabilities, and even the ability to absorb new information or learn new skills.
Coping Mechanisms Adopted by Rural Residents
In the face of such psychological challenges, rural residents often develop various coping mechanisms. Some might immerse themselves in work or hobbies, turning to farming, crafting, or nature as solace. Others might seek companionship in pets, which, while beneficial, might not fully replace human interaction.
Yet, there's also a concerning trend of negative coping mechanisms. Substance abuse, for instance, has been noted as a prevalent issue in many isolated rural areas. Alcohol or drug use can be seen as a temporary escape from the pangs of loneliness, but in the long run, they only contribute to deteriorating mental and cognitive health.
Long-Term Consequences of Social Isolation in Rural Communities
The ripple effects of social isolation in rural communities reach far beyond the immediate psychological and cognitive challenges. Over extended periods, the ramifications of such isolation can seep into various facets of life, from individual well-being to the broader societal fabric of these communities. To craft effective solutions, it's imperative to recognize the long-term consequences of this pervasive issue.
Decline in Overall Health
The intersection of mental and physical health is undeniable. Long-term social isolation doesn't just pose cognitive and psychological risks; it can also impact the physical health of rural residents.
Cardiovascular Risks
Several studies have linked chronic loneliness and social isolation with increased rates of cardiovascular diseases. The stress associated with isolation can lead to high blood pressure, increased cholesterol levels, and other heart-related ailments [5].
Weakened Immune System
Chronic stress, often stemming from prolonged social isolation, has been shown to weaken the immune system. This makes individuals more susceptible to infections and can also extend recovery times when they fall ill.
Shortened Lifespan
Perhaps one of the most alarming findings is the correlation between long-term social isolation and a reduced life expectancy. The combined toll of cognitive, psychological, and physical health challenges can lead to a significantly shortened lifespan for isolated individuals.
Community Disintegration
Isolation doesn't only affect individuals; it can have lasting repercussions on the entire community.
Loss of Cultural Continuity
In many rural areas, traditions, stories, and local wisdom are passed down orally through generations. Prolonged isolation can break these chains of cultural transmission, leading to a loss of communal identity and heritage.
Economic Challenges
With declining mental and physical health among residents, local economies can suffer. Reduced workforce participation, increased healthcare costs, and a general decline in productivity can stifle the growth potential of these communities.
Reduced Community Cohesion
Rural communities traditionally thrive on interdependence. Isolation can erode this sense of community, leading to reduced communal activities, lesser collaboration, and an overall sense of fragmentation.
The Generational Effect
Perhaps the most profound long-term consequence is the generational impact of social isolation.
Impact on Children
Children growing up in socially isolated environments can experience developmental delays. The lack of regular social interactions can hinder their social, emotional, and cognitive development, setting the stage for challenges in adulthood.
Aging Population Concerns
As younger generations move away in search of better opportunities, many rural areas are left with an aging population. These elderly individuals, already at risk for various health issues, face amplified challenges due to social isolation.
References

[1] Approaching the issue of rural social isolation
[2] Loneliness and social networks of older adults in rural communities
[3] Social Isolation and Loneliness: Insights from Rural Clinical Providers and Other Experts
[4] Meeting the Social Needs of Older Adults in Rural Areas
[5] Key Informant Perspectives on Rural Social Isolation and Loneliness