The Impact of Air Pollution on Cognitive Health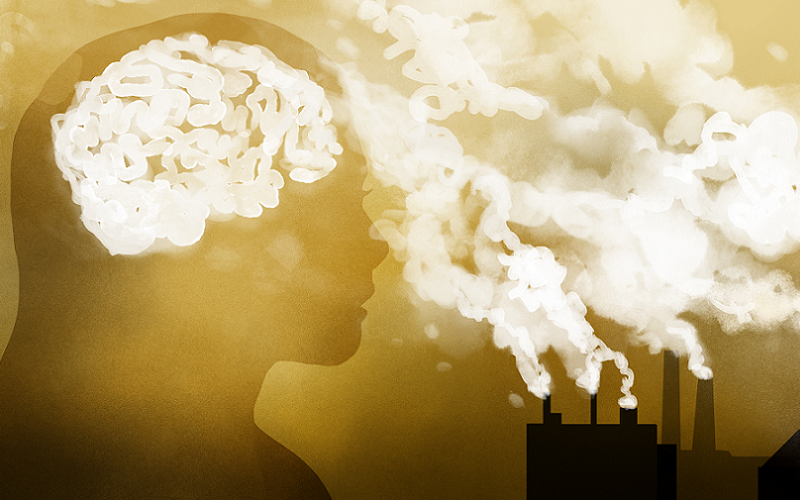 When we think about air pollution, the immediate concerns that come to mind are often related to respiratory health, climate change, and the visible haze that obscures our cities. Yet, lurking beneath these immediate issues is a less evident but profoundly impactful consequence — its effect on our cognitive health. As the intricate workings of our brain guide every aspect of our lives, understanding how external factors like air pollution influence cognitive functions becomes paramount.
Understanding Air Pollution
The term "air pollution" often evokes images of hazy skylines, factory smokestacks, or exhaust fumes from congested traffic. But to genuinely understand its impact on cognitive health, we must first dissect what constitutes air pollution and where it originates.
Definition and Components of Air Pollution
Air pollution refers to the presence of harmful or excessive quantities of substances in the Earth's atmosphere. These substances can be solids, liquids, or gases, and they often arise from human activities, although natural phenomena can contribute as well. Some of the primary pollutants affecting cognitive health include the following.
Particulate Matter (PM)
Tiny particles that float in the air, often produced by burning fossil fuels. PM can be categorized based on size, with PM2.5 (particles with a diameter of 2.5 micrometers or smaller) being of particular concern due to its ability to penetrate deep into the lungs and even enter the bloodstream.
Nitrogen Dioxide (NO2)
A reddish-brown gas primarily produced by vehicle emissions and burning fossil fuels. Chronic exposure to high levels of NO2 has been linked to various adverse health effects, including respiratory problems and inflammation.
Ground-level Ozone (O3)
Not to be confused with the protective ozone layer in the stratosphere, ground-level ozone is a major component of smog and forms when pollutants emitted by vehicles, power plants, and other sources chemically react in the presence of sunlight.
Carbon Monoxide (CO)
A colorless, odorless gas resulting from the incomplete burning of carbon-containing fuels. In high concentrations, it can interfere with the blood's ability to carry oxygen [1].
Sources of Air Pollution
To effectively address and mitigate the challenges presented by air pollution, it's essential to recognize its primary sources. Various human activities release pollutants into the atmosphere, contributing to the degradation of air quality.
Vehicular Emissions
Cars, trucks, buses, and two-wheelers are significant sources of pollutants like nitrogen dioxide, carbon monoxide, and particulate matter. As urban areas become more congested, vehicular emissions continue to play a pivotal role in air quality deterioration.
Industrial Processes
Factories and manufacturing units release a multitude of pollutants, including heavy metals, organic compounds, and particulate matter. Regulations often control these emissions, but enforcement and standards vary widely across regions.
Agricultural Activities
It may come as a surprise, but agriculture is a notable contributor to air pollution. Activities such as tilling, plowing, burning of agricultural residues, and even livestock can release various pollutants into the atmosphere.
Household Activities
Common household tasks like cooking, heating, and using products like aerosol sprays can contribute to indoor air pollution, which often seeps into the outdoor environment, affecting the broader air quality [2].
Global Prevalence and Impact of Air Pollution
Air pollution is not a localized problem; it's a global concern. Urban areas worldwide, especially in developing nations, grapple with deteriorating air quality. The World Health Organization estimates that around 90% of the world's population breathes polluted air that exceeds safe levels. This widespread prevalence not only impacts ecosystems and physical health but also poses a significant risk to our cognitive functions.
Connecting Air Pollution and Cognitive Health
While the environmental and respiratory effects of air pollution are widely recognized, its impact on cognitive health remains an emerging area of study. There is a growing body of evidence suggesting that the quality of the air we breathe may have profound implications for our brain.
Overview of Current Research Findings
Recent studies have started shedding light on the potential consequences of prolonged exposure to polluted air on our mental faculties. Some key findings include the following.
Long-term Exposure and Cognitive Decline
A study published in the Proceedings of the National Academy of Sciences found that long-term exposure to air pollution, particularly fine particulate matter (PM2.5) and nitrogen dioxide (NO2), was linked to significant declines in verbal and math test scores in older adults.
Impact on Children's Cognitive Development
Research has also highlighted the vulnerability of developing brains. A study conducted in Barcelona, for example, found that children attending schools in areas with higher levels of traffic-related pollutants exhibited slower cognitive development than their peers in less polluted areas.
Association with Neurodegenerative Diseases
There's emerging evidence that air pollution may increase the risk of neurodegenerative diseases like Alzheimer's and Parkinson's. Certain pollutants have been detected in brain tissues, suggesting a possible direct link between polluted air and brain health.
These findings, while still in the early stages, underscore the need for a deeper understanding and a broader public awareness of the risks associated with air pollution [3].
Biological Mechanisms Linking Pollution and Brain Health
The question that naturally arises from these findings is: how does air pollution lead to cognitive impairment? The answer lies in the intricate ways pollutants interact with our biological systems.
Oxidative Stress and Inflammation
When pollutants enter the body, they can lead to oxidative stress—a situation where there's an imbalance between free radicals and antioxidants in the body. This can damage cells and tissues, including those in the brain. Furthermore, certain pollutants can trigger inflammation, another potential mechanism for brain damage.
Blood-Brain Barrier Disruption
The blood-brain barrier (BBB) acts as a protective shield, preventing harmful substances from entering the brain. Pollutants, especially fine particulate matter, can weaken or disrupt this barrier, allowing harmful agents to infiltrate the brain.
Neuronal Damage
Prolonged exposure to certain pollutants can directly damage neurons, the primary cells of the brain responsible for transmitting information. This can lead to cognitive impairments and increased susceptibility to neurodegenerative diseases.
Understanding these mechanisms provides insights into the potential pathways through which air pollutants can affect brain health. As research progresses, more mechanisms may be uncovered, offering a clearer picture of this intricate relationship.
Implications for Public Health and Policy
Given the emerging connections between air pollution and cognitive decline, there's a pressing need for policymakers and public health officials to consider these findings in shaping environmental policies. By addressing air pollution at its sources, we can potentially safeguard the cognitive health of entire populations, ensuring a future where the air we breathe doesn't compromise the brilliance of our minds [4].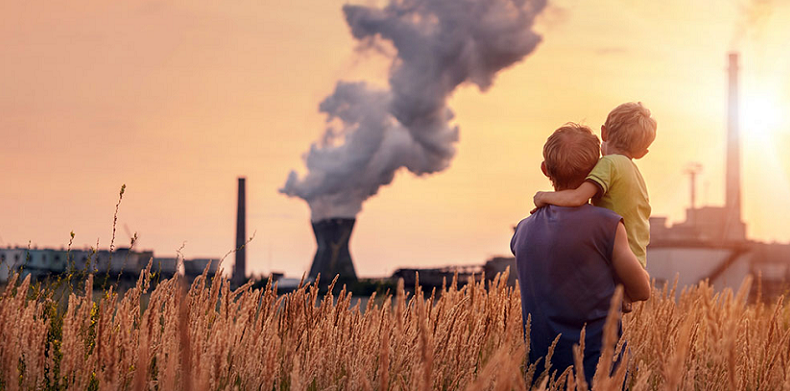 Specific Impacts of Air Pollution on Cognitive Functions
While it's evident that air pollution can influence brain health, it's essential to break down the specific cognitive functions that are impacted. Different cognitive functions play unique roles in our day-to-day lives, from memory recall to decision-making. Understanding the specific areas under threat from polluted air can give us a clearer picture of its full implications.
Memory Impairment
Memory, our ability to store, retain, and retrieve information, seems particularly vulnerable to the effects of air pollution. Several studies have illuminated the connection.
Short-term Memory
Research has shown that exposure to high levels of particulate matter can affect an individual's short-term or working memory. This form of memory is crucial for tasks like reading, reasoning, and mental calculations.
Long-term Memory
Long-term memory, particularly episodic memory that deals with specific events and experiences, can also be compromised. Some studies have indicated that individuals living in areas with higher pollution levels may experience challenges in recalling past events or information.
Spatial Memory
This form of memory helps us remember locations and navigate our environment. Pollutants, especially fine particulate matter, have been associated with impairments in spatial memory, making it harder for individuals to remember routes or find their way in familiar settings.
Decreased Attention Span
Attention is our ability to selectively focus on specific information, stimuli, or tasks while ignoring others. It's foundational for learning, decision-making, and various everyday tasks.
Distractibility
Individuals exposed to higher levels of pollutants, especially children, have shown increased distractibility, finding it challenging to concentrate on a single task without being easily sidetracked.
Reduced Vigilance
Vigilance, or sustained attention over prolonged periods, can also be affected, making it harder for people to stay alert during monotonous or repetitive tasks.
Reduced Processing Speed
Processing speed refers to the time it takes for our brain to understand and react to the information it receives. It's essential for activities that require quick decision-making or rapid responses.
Delayed Reactions
Elevated exposure to air pollutants has been associated with slower reaction times. For instance, during cognitive tests, individuals from high-pollution areas might take longer to respond to stimuli compared to those from cleaner environments [5].
Challenges in Multitasking
Reduced processing speed can make multitasking more challenging, as the brain takes longer to switch between different tasks or information streams.
Impairment in Executive Functions
Executive functions are higher-order cognitive skills essential for planning, organizing, initiating, and regulating behavior.
Difficulty in Planning
People exposed to high pollution levels may find it more challenging to plan activities or tasks, often struggling to sequence events or anticipate future outcomes.
Challenges in Decision-making
Decision-making, especially in complex situations, can be compromised. This could manifest as difficulty in weighing pros and cons or foreseeing the implications of one's choices.
Behavioral Regulation
Air pollution's impact on the brain can also lead to difficulty in regulating behavior, making it harder for individuals to control impulses or adjust their actions based on changing situations.
References

[1] Outdoor air pollution exposure and cognitive performance
[2] The impact of exposure to air pollution on cognitive performance
[3] Long-term exposure to air pollution and cognitive function in older adults
[4] Air Pollution and Cognitive Impairment across the Life Course in Humans
[5] The role of air pollution i