Bombesin and its Extended Family: Gastric Actions with a Neural Touch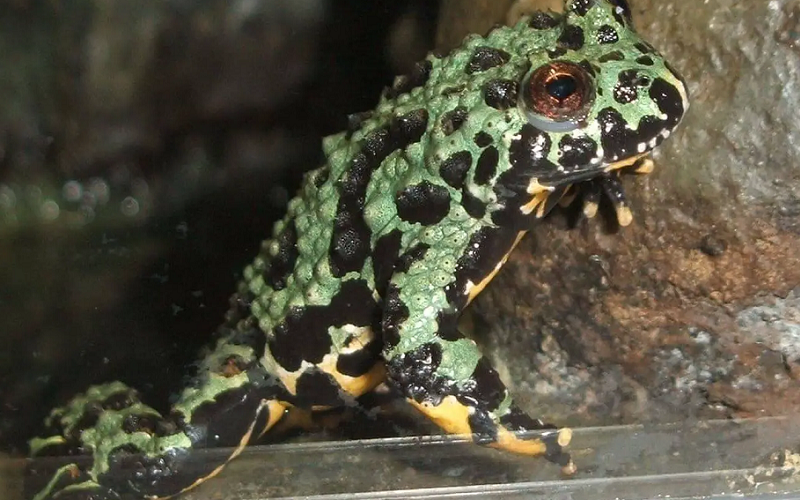 In the intricate dance of hormones that orchestrate our body's myriad functions, bombesin and its related peptides stand out for their fascinating dual roles. Originally identified in the skin of frogs, these peptides have since unveiled their deeper secrets, revealing significant involvement in both our gastrointestinal and neural systems. As players in the regulation of our stomach's motility and acid secretions, they contribute to our digestion and hunger responses. But their influence doesn't stop at the stomach; they also resonate within our brains, affecting cognitive functions and potentially playing a role in neurodegenerative diseases.
History of Bombesin Discovery
Delving into the annals of scientific discovery, it's fascinating to trace the journey of how bombesin emerged from obscurity to become an important subject of research in endocrinology and neuroscience. The story of bombesin's discovery involves intuitive leaps, biological oddities, and a foray into evolutionary understanding.
The Initial Identification in Frogs
It was in the 1970s when scientists first stumbled upon bombesin. This peptide was not found in a high-tech lab or during a complex medical experiment, but rather in the skin of the European fire-bellied toad, Bombina bombina. The name "bombesin" was, in fact, derived from this toad's genus. Initially, the purpose of this peptide in the frog's skin remained an enigma. However, as research deepened, it became evident that the peptide played pivotal roles far beyond the amphibian world.
While the skin of amphibians might seem like an odd reservoir for a peptide of such importance, it's worth noting that many significant biochemical discoveries have their roots in the animal kingdom. The unique properties of amphibian skin, which can secrete various compounds, are often a response to environmental pressures like predation. Bombesin might have initially been a defense mechanism or a communication tool in these amphibians.
Evolutionary Conservation of the Peptide
The presence of bombesin-like peptides in mammals raised eyebrows and questions alike. How did a peptide from frog skin find its way into mammalian systems? The answer lies in evolutionary conservation. This is a phenomenon where certain genes, and the proteins or peptides they code for, are maintained across different species through the course of evolution due to their fundamental importance.
As research expanded, it became clear that bombesin had relatives in the mammalian world, including the gastrin-releasing peptide (GRP) in humans. These peptides, although differing slightly in their structure, exhibit comparable functions, highlighting their evolutionary significance. The fact that they play roles in essential processes like digestion and neural function showcases their indispensable nature, leading to their preservation across species lines.
The discovery journey of bombesin underscores the importance of studying diverse biological systems. Not only did it introduce the scientific community to a powerful peptide, but it also illuminated evolutionary pathways and connections between seemingly disparate organisms [1].
Gastric Functions of Bombesin and Its Family
The intricate tapestry of hormones within the human body often serves multiple roles, and bombesin and its related peptides are no exception. While their influence touches several biological processes, one of their most significant impacts is in the realm of the gastrointestinal system. Understanding these gastric functions provides crucial insights into the broader scope of their role within the body.
Role in Gastric Motility
The orchestra of digestion involves not only the breakdown of food but also its timely and effective movement through the digestive tract. Here, bombesin and its analogs play a conductor's role.
Effect on Stomach Muscles
Bombesin exhibits a direct influence on the muscles lining our stomach. It stimulates these muscles, enhancing their contractions. This tightening and relaxing rhythm ensures that food is churned appropriately, mixing it with digestive enzymes and aiding in its breakdown. Furthermore, by ensuring timely movement, bombesin helps prevent stagnation of food, which can lead to digestive discomfort or disorders.
Regulation of Gastric Emptying
Besides assisting in churning food, bombesin also has a say in when the stomach passes its contents on to the next stage of digestion. Gastric emptying, as this process is known, is crucial for ensuring a steady and manageable flow of food particles and digestive juices into the small intestine. Bombesin acts to modulate this process, ensuring it occurs at an optimal rate. Too quick or too slow emptying can lead to problems, ranging from malabsorption to gastrointestinal distress, and the regulatory action of bombesin is essential in preventing such issues [2].
Role in Gastric Acid Secretion
Stomach acid, or gastric acid, isn't merely a digestive aid. It's pivotal in food breakdown and has a protective role against ingested pathogens. Bombesin's involvement in its regulation is thus crucial for efficient digestion and overall gut health.
Stimulation of Acid Production
Upon its release, bombesin encourages the gastric lining's parietal cells to ramp up their secretion of hydrochloric acid. This acid is key in breaking down certain food components, particularly proteins, preparing them for absorption in the intestines. Furthermore, the acidic environment in the stomach aids in neutralizing many harmful bacteria, ensuring they don't proceed further into our digestive system.
Interaction with Other Gastrointestinal Hormones
Bombesin does not act in isolation. It often works in tandem with other gastrointestinal hormones, such as gastrin, to fine-tune the acid-secretory process. This coordination ensures a balanced pH level within the stomach – not too acidic to damage the stomach lining, but acidic enough to carry out its digestive and protective functions.
Modulation of Appetite and Food Intake
One of the most intriguing roles of bombesin lies in its influence on our hunger signals, weaving the peptide into the narrative of obesity research and potential therapeutic avenues.
The Satiety Effect
Feeling full isn't just a result of a filled stomach; it's a complex interplay of signals. Bombesin contributes to this by promoting a sense of satiety. When released, it signals the brain to recognize that enough food has been consumed. This feedback mechanism helps regulate food intake and, when functioning properly, can be a defense against overeating.
Interplay with Other Appetite-Regulating Hormones
Just as with acid secretion, bombesin's effects on appetite don't occur in a vacuum. The peptide interacts with other appetite-related hormones like ghrelin and leptin. Together, they form a sophisticated network that determines when we feel hungry, when we feel full, and how much we eat in response to these signals [3].
Neural Impacts of Bombesin and Its Extended Family
While the gastrointestinal realm offers a vivid depiction of bombesin's influence, it's only one facet of the peptide's multifaceted role within the body. The neural systems, with their vast networks and intricate processes, also bear the mark of bombesin and its analogs. The intertwining of this peptide with our brain functions provides a rich tableau of insights into cognition, emotions, and potential implications for neurodegenerative disorders.
Bombesin Receptors in the Brain
Before delving into the specific neural effects, it's essential to understand the framework within which bombesin operates in the brain.
Types and Distribution
The brain, much like a complex switchboard, relies on receptors to manage the constant flurry of signals. Bombesin, and its mammalian counterpart gastrin-releasing peptide (GRP), primarily interact with two types of receptors in the brain: GRP receptors and neuromedin B (NMB) receptors. These receptors are distributed unevenly across various brain regions, including the hypothalamus, hippocampus, and amygdala. Their presence in these specific areas hints at their involvement in appetite, memory, and emotion regulation.
Implication in Neural Functions
These receptors do not merely serve as docking points for bombesin and its related peptides. Their activation triggers a cascade of neural events. For instance, when bombesin or GRP binds to its respective receptor, it can influence the release of other neurotransmitters, modulate neural plasticity, or even affect the rhythms of our sleep-wake cycle.
Influence on Cognitive Functions
The brain's vast expanse is a treasure trove of cognitive functions, and bombesin's interaction with it reveals some startling findings.
Memory and Learning
The hippocampus, one of the key regions where bombesin receptors are found, plays a pivotal role in memory formation and learning processes. Preliminary studies suggest that bombesin and GRP can influence these processes, possibly by modulating synaptic plasticity – the ability of synapses to strengthen or weaken over time. This modulation can impact how memories are formed, stored, and retrieved [4].
Stress Responses and Mood Regulation
The amygdala, another critical site for bombesin receptors, is central to our emotional responses, especially those related to fear and stress. Bombesin's interaction with this region has implications for anxiety and mood disorders. Some studies have even proposed that alterations in bombesin signaling might be linked to conditions like depression, although this is an area that warrants further research.
Bombesin and Neurodegenerative Diseases
Beyond its immediate neural effects, bombesin's potential role in long-term brain health is of keen interest to researchers.
Alzheimer's Disease
The plaques and tangles characteristic of Alzheimer's Disease are primarily due to misfolded proteins. Some preliminary research has indicated that bombesin and its analogs might influence these protein formations. While it's still early days, the possibility of bombesin playing a role, either as a biomarker or a therapeutic agent, in Alzheimer's is an avenue of active exploration.
Parkinson's Disease
Much like Alzheimer's, Parkinson's Disease involves protein misfolding, albeit of a different kind. Bombesin's potential interactions with these processes, and its implications for dopamine-producing neurons (which are severely affected in Parkinson's), make it a topic of interest in the search for potential treatments or preventive strategies.
Potential Therapeutic Implications
While direct therapies involving bombesin for neurodegenerative disorders are still in their infancy, the peptide's influence on neural pathways, neurotransmitter release, and protein interactions offers hope. It's plausible that, with further research, bombesin-based treatments or diagnostic tools could be developed for these challenging conditions.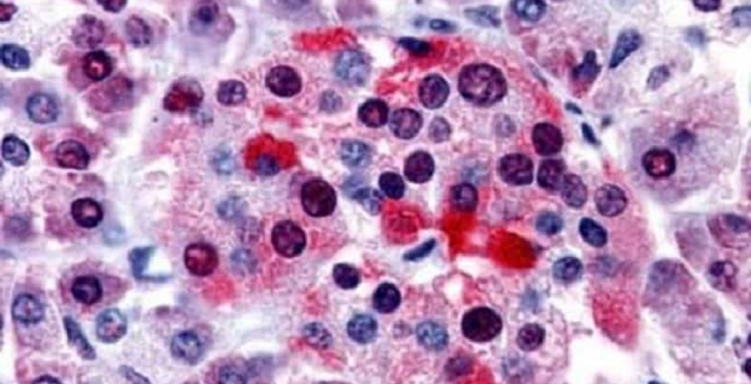 Contemporary Research and Potential Medical Applications of Bombesin
In the ever-evolving landscape of medical research, bombesin and its extended family of peptides have garnered considerable attention. This interest isn't merely academic; the potential real-world applications of understanding these peptides could revolutionize specific areas of medicine. As we stand on the precipice of what might be groundbreaking advances, it's enlightening to examine the current trajectory of research and the promising horizons it hints at.
Bombesin as a Diagnostic Tool
The power of a diagnostic tool lies not just in its accuracy but also in its ability to detect conditions early, and bombesin's potential in this sphere is gaining traction.
Cancer Detection
Some forms of cancer, such as prostate and breast cancers, have been found to overexpress bombesin receptors. This discovery has led researchers to experiment with bombesin-based imaging agents. These agents, when introduced into the body, bind to the receptors and can be visualized using medical imaging technologies. The hope is that this technique might allow for earlier and more precise cancer detection, significantly enhancing treatment outcomes [5].
Neurological Disorder Prognosis
Given bombesin's intricate relationship with the brain, there's growing interest in harnessing it for neurological diagnostic purposes. As we've previously discussed, the peptide's potential involvement in conditions like Alzheimer's and Parkinson's means it might serve as an early biomarker, helping predict or diagnose these conditions before more pronounced symptoms emerge.
Therapeutic Potentials of Bombesin
Beyond diagnosis, the true revolution lies in treatment, and here too, bombesin shows promise.
Appetite Regulation and Obesity Treatment
As the global obesity epidemic grows, solutions are urgently needed. Given bombesin's role in promoting satiety and regulating appetite, there's potential for using it, or its analogs, in weight management therapies. By modulating the body's hunger signals, it might help curb overeating and facilitate weight loss in conjunction with other interventions.
Gastrointestinal Disorders
With its foundational role in gastric motility and acid secretion, bombesin-based treatments could offer relief for various gastrointestinal issues. For patients suffering from conditions like gastroparesis, where the stomach doesn't empty properly, or acid reflux disorders, understanding and manipulating bombesin's mechanisms might provide therapeutic avenues.
Potential in Neuroprotective Therapies
The neural implications of bombesin are vast, and there's hope that this peptide could play a role in protecting the brain. Whether it's by modulating neurotransmitter release, influencing synaptic plasticity, or directly interacting with misfolded proteins, bombesin's potential as a neuroprotective agent is an exciting area of research.
The Road Ahead: Challenges and Considerations
While the prospects seem promising, it's essential to approach them with a degree of caution.
Side Effects and Long-Term Impacts
Any therapeutic intervention carries the risk of side effects. As researchers explore bombesin-based treatments, understanding the potential adverse effects, especially in the long term, will be crucial. After all, with the peptide's widespread influence on various systems, unintended consequences are a possibility.
Ethical Considerations
The realm of appetite regulation, memory enhancement, or mood modulation carries inherent ethical dilemmas. At what point does treatment become enhancement? How do we ensure that such therapies are accessible and aren't misused? These are questions that the medical and scientific communities, along with society at large, will need to grapple with.
Interdisciplinary Collaborations
The complexity of bombesin's roles necessitates an interdisciplinary approach. Collaborations between endocrinologists, neuroscientists, gastroenterologists, and other specialists will be key in unlocking the peptide's full potential and ensuring its safe and effective application.
References

[1] Bombesin receptors
[2] The gastrin-releasing peptide/bombesin system
[3] Bombesin receptor regulation of emotional memory
[4] Neuropeptides and anxiety disorders: bombesin receptors as novel therapeutic targets
[5] Bombesin-like Peptides Modulators of Inflammation