Ancient Nootropic Remedies: A Dive into Traditional Cognitive Enhancers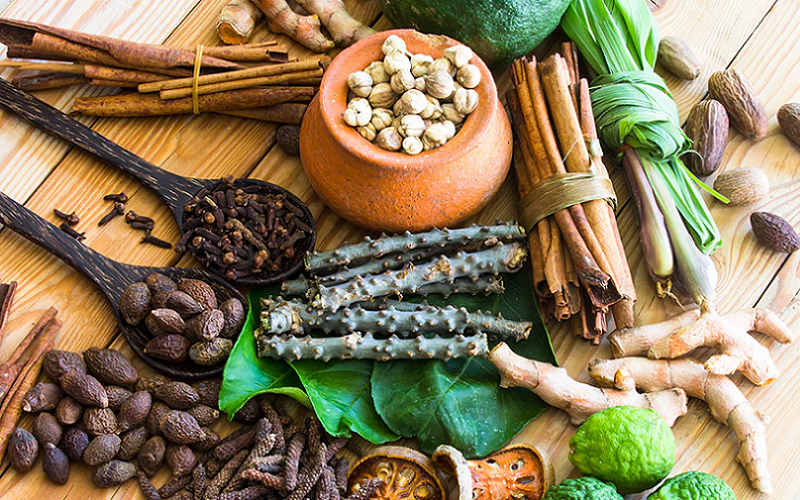 In today's fast-paced world, cognitive health has never been more important. Whether it's enhancing focus for challenging tasks, improving memory retention, or simply striving to maintain optimal brain function, many of us are on the lookout for ways to boost our mental prowess. While the term "nootropic" might sound like a modern invention, cultures around the globe have sought ways to enhance cognitive performance for centuries.
So, why should we look back to move forward? The answer is simple: sometimes, the best solutions are rooted in age-old practices that have supported human health for millennia. By understanding the wisdom of our ancestors, we may find natural and holistic options that are not only effective but also offer fewer side effects than their modern, synthetic counterparts.
Introduction to Ancient Nootropics
To start, let's first understand what nootropics are. The term "nootropic" originates from the Greek words "noos," meaning "mind," and "tropein," meaning "to turn towards." In simpler terms, nootropics are substances that aim to enhance cognitive function, including aspects like memory, focus, and mental clarity.
Importance of Brain and Cognitive Health
Cognitive health is crucial at every stage of life. It affects our ability to think, learn, and even interact with the world around us. With the increasing pace and complexities of modern life, maintaining optimal brain function is more important than ever. It influences our productivity at work, the quality of our relationships, and overall well-being.
Preview of Ancient Nootropic Remedies
You may be wondering, "Why go ancient when we have modern pills for everything?" Despite advances in pharmacology, many of the solutions discovered by our ancestors are still relevant today. These ancient nootropic remedies range from herbal concoctions to dietary practices and even include physical and mental exercises aimed at boosting cognitive function.
Relevance to Modern Times
Modern science is now starting to catch up with traditional wisdom. The advantage of ancient nootropics often lies in their holistic approach, which typically has fewer side effects than synthetic drugs. These natural methods can offer an intriguing alternative—or supplement—to modern pharmacological options, making it pertinent to revisit ancient nootropic solutions in the context of today's cognitive health landscape.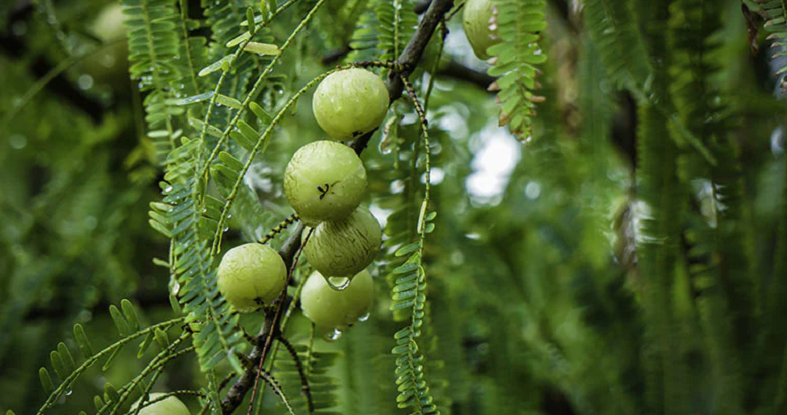 The Concept of Nootropics in Ancient Cultures
Societies from ancient times had their methods and philosophies regarding the promotion of cognitive health. These ancient perspectives offer a rich tapestry of wisdom that encompasses herbal remedies, dietary practices, and even spiritual disciplines designed to boost mental faculties.
Brief History of Ancient Nootropics
Ancient Greece
Let's start our journey in ancient Greece, a civilization known for its contribution to philosophy and medicine. The Greeks had an extensive understanding of herbs and their potential benefits. The concept of enhancing memory and cognition can be traced back to works like those of Homer, where specific plants were recognized for their influence on mental clarity and concentration.
Traditional Chinese Medicine
Moving to the East, Traditional Chinese Medicine (TCM) also offers a rich history of herbal remedies aimed at cognitive improvement. In TCM, the balance between Yin and Yang is considered essential for all aspects of health, including mental clarity and alertness. Various plant-based substances like ginseng and gotu kola were commonly used to balance internal energies and, thereby, promote cognitive function [1].
Ayurveda
Last but not least, Ayurveda—the ancient medical system of India—has its take on cognitive health. In Ayurveda, the mind is closely linked to the balance of three elemental energies, or doshas: Vata, Pitta, and Kapha. Specific herbs like Ashwagandha and Brahmi are recommended for balancing these energies and, in turn, enhancing mental clarity and focus.
Ancient Understanding of Cognitive Enhancement
The common thread among these cultures is the holistic perspective on cognitive health. Unlike the modern approach, which often focuses solely on symptoms and immediate results, ancient systems considered mental well-being a part of the overall health spectrum. They combined physical, mental, and sometimes spiritual practices to achieve a balanced state of cognitive function.
The Intersection of Spirituality and Cognitive Enhancement
Another intriguing aspect of ancient nootropics is their close link with spirituality. Practices such as meditation, mindfulness, and even prayer were often considered integral to achieving a state of mental clarity. These were not just idle rituals but had significant psychological and physiological impacts that contributed to cognitive improvement.
Types of Ancient Nootropic Remedies
Now that we've looked into the historical and cultural contexts surrounding ancient nootropics, it's time to look more closely at the specific types of remedies used throughout history. These cognitive enhancers are not a one-size-fits-all solution but come in various forms.
Herbal Remedies
Herbs have been a cornerstone of traditional medicine for thousands of years. Long before the advent of modern pharmacology, people relied on the healing power of plants. Let's look at some of the most common herbal remedies known for their cognitive-enhancing effects.
Ginseng
Originating from East Asia, ginseng is perhaps one of the most recognized herbal nootropics. Known for its adaptogenic properties, this root is believed to help the body adapt to stress and improve overall energy, including mental energy.
Ginkgo Biloba
Another popular herbal nootropic, Ginkgo Biloba, has been used for centuries in Traditional Chinese Medicine. It's often used for its potential to improve blood flow to the brain, which in turn is believed to enhance cognitive functions like focus and memory [2].
Bacopa Monnieri
Bacopa Monnieri, often referred to simply as Bacopa, is an herb traditionally used in Ayurvedic medicine. Studies suggest that it may enhance memory and cognitive function by acting as an antioxidant and neuroprotective agent.
Foods and Spices
It's not just specialized herbs that offer cognitive benefits; some everyday foods and spices also serve this purpose. These pantry staples might be more powerful than you think.
Turmeric
This bright yellow spice commonly used in Indian cooking contains curcumin, a compound studied for its potential anti-inflammatory and antioxidant effects. In Ayurvedic tradition, turmeric is believed to improve brain function and lower the risks of brain-related diseases.
Sage
Popular in Mediterranean cuisine, sage has a long history of being used to enhance memory and concentration. Ancient Greeks and Romans used sage for its reported cognitive-enhancing effects.
Honey
The sweet nectar produced by bees, honey has been used throughout history for its various health benefits, including its potential to improve memory and reduce cognitive decline. It's rich in antioxidants and other beneficial compounds that might play a role in brain health.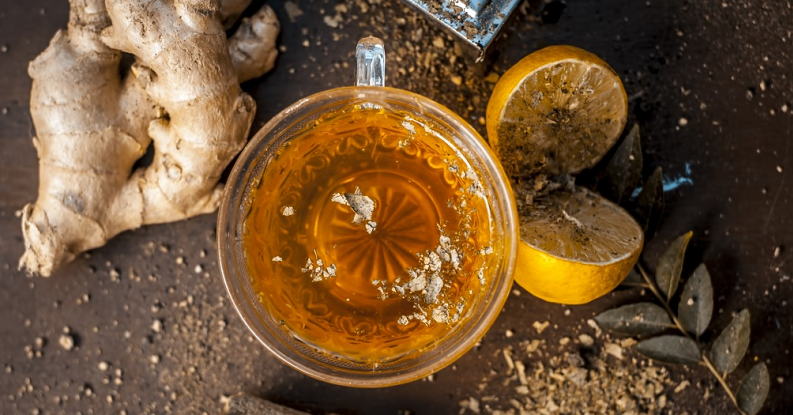 Animal-Based Substances
Though plant-based remedies are popular, animal-based substances have also been employed for their nootropic benefits.
Fish Oil
Rich in Omega-3 fatty acids, fish oil is believed to improve cognitive function by reducing inflammation and promoting healthy brain cells. Cultures that consume a lot of fish, like the Japanese, often show lower rates of cognitive decline in aging populations [3].
Royal Jelly
This substance, secreted by worker bees to nourish the queen bee, is rich in nutrients and has been claimed to improve cognitive performance, though research is still ongoing.
Mineral and Elemental Substances
In some ancient traditions, minerals and elements themselves were believed to offer cognitive benefits.
Gold
Alchemy and traditional medicines in various cultures have sometimes used gold for its supposed mental clarifying properties. Modern science is still studying the potential cognitive benefits of trace amounts of gold.
Magnesium
An essential mineral for many bodily functions, magnesium is also implicated in mental health and cognitive function. In Traditional Chinese Medicine and other ancient practices, magnesium-rich foods and supplements were often recommended for improving memory and mental clarity.
Mind-Body Practices
Lastly, ancient cultures understood that mental and physical well-being are closely connected. This led to the development of mind-body practices aimed at enhancing cognition.
Meditation
Meditation has its roots in ancient spiritual traditions but has been increasingly studied for its mental health benefits, including enhanced focus and reduced stress.
Yoga
Originating from ancient India, yoga is another mind-body practice known for its ability to improve cognitive function, particularly attention and memory.
Tai Chi
This ancient Chinese martial art focuses on the flow of energy within the body and has been associated with various health benefits, including cognitive improvement [4].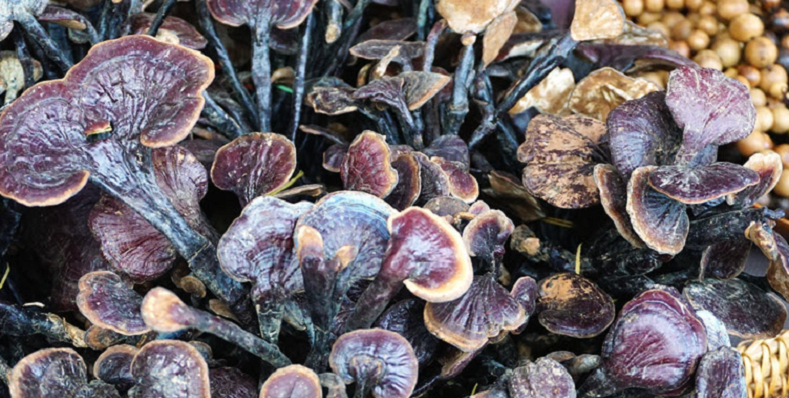 Scientific Validation of Ancient Nootropics
How do these traditional solutions hold up under the scrutiny of modern science? The intriguing blend of ancient wisdom and contemporary research provides compelling insights. While not all ancient remedies have been scientifically validated, a significant number have been studied for their efficacy, presenting an exciting intersection between traditional knowledge and modern medicine.
Herbal Remedies Revisited
Ginseng and Cognitive Function
As mentioned earlier, Ginseng has long been prized in Traditional Chinese Medicine for its adaptogenic properties. Recent scientific studies have corroborated some of these claims, suggesting that ginseng can indeed enhance cognitive performance, possibly by affecting neurotransmitter activity in the brain.
Bacopa Monnieri: More than Just Tradition
The Ayurvedic herb Bacopa Monnieri is another example of an ancient remedy receiving scientific validation. Studies have indicated that Bacopa may improve cognitive function, particularly memory and learning speed. The herb appears to protect neural structures and pathways, although research is still ongoing to pinpoint its precise mechanisms.
Ginkgo Biloba's Modern Application
Ginkgo Biloba, renowned in traditional Chinese medicine, has been the subject of multiple studies to assess its impact on cognitive function. While results are mixed, some studies suggest that it can improve memory and attention in people with mild cognitive impairment or age-related cognitive decline.
Validating Food-Based Nootropics
Turmeric's Neuroprotective Properties
Recent studies have been particularly interested in curcumin, the active compound in turmeric. Research suggests that it has strong anti-inflammatory and antioxidant properties that may be neuroprotective. Some studies even indicate that it could be a promising agent in the treatment and prevention of Alzheimer's disease [5].
The Cognitive Benefits of Fish Oil
Omega-3 fatty acids found in fish oil have undergone considerable scientific scrutiny. Their anti-inflammatory properties and effects on cellular membrane health suggest they may benefit cognitive function. Studies have found a correlation between higher Omega-3 intake and reduced age-related cognitive decline.
Animal-Based Remedies and Science
Royal Jelly and Brain Health
The buzz around royal jelly and its potential cognitive benefits has received some scientific backing. Research suggests that it may support neurogenesis, the formation of new neurons, which could, in turn, enhance cognitive functions like learning and memory.
Mind-Body Practices: More than Just Feel-Good Exercises
Meditation's Measurable Benefits
Scientific research into the effects of meditation on cognitive function has produced promising results. Studies have shown that regular meditation practices can lead to improvements in attention, memory, and even emotional well-being.
Yoga and Cognitive Health
Yoga, which originated as a spiritual practice, has been studied for its physical and mental health benefits. Research suggests that it can enhance cognitive functions, including attention and memory, potentially by reducing stress and improving mood.
Limitations and Cautions
While the scientific validation of ancient nootropics is compelling, it's essential to note that not all traditional remedies have been thoroughly studied or proven to be effective. Moreover, the quality and purity of herbal supplements can vary, and they may interact with medications or other treatments. Always consult healthcare professionals when considering the use of ancient nootropic remedies, especially if you're already on medication or have pre-existing health conditions.
References

[1] Nootropic medicinal plants: Therapeutic alternatives for Alzheimer's disease
[2] Plant-derived nootropics and human cognition: A systematic review
[3] The History of Nootropics: How Nootropics Evolved
[4] Chronic Effects of Brahmi (Bacopa monnieri) on Human Memory
[5] Scientific review on indication and therapeutic effects of selected nootropic herbs/drugs