Novel Stacking Techniques: Combining Rare Nootropics for Synergistic Effects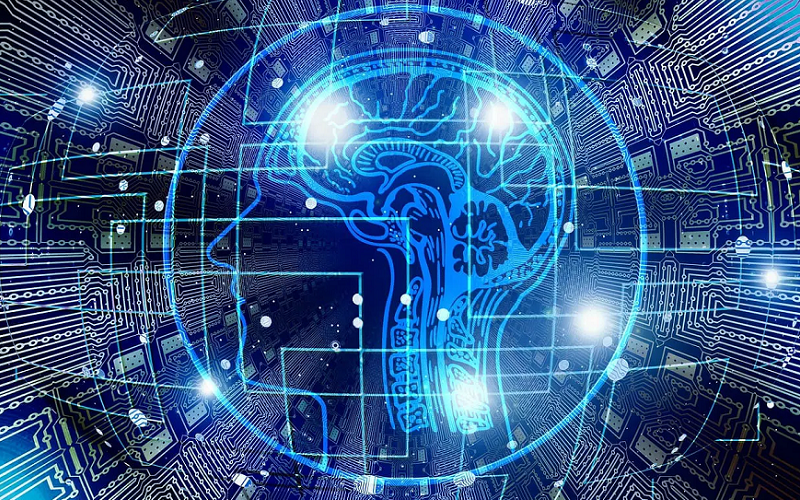 Nootropics represent an intriguing world where cognitive enhancement and optimized brain function are not just the stuff of science fiction, but a reality that's gaining scientific backing and mainstream acceptance. One of the most fascinating aspects of nootropic use is the concept of "stacking," where various compounds are combined in an attempt to amplify their effects and unlock new levels of cognitive prowess. But what if we take it a step further? What happens when we explore the synergistic possibilities of combining rare, lesser-known nootropics?
Introduction to Nootropic Stacking
Nootropics are substances that can boost brain function. They are often referred to as "cognitive enhancers" or "smart drugs," though the majority are not pharmaceuticals, but rather supplements or plant-derived compounds. Their main objective is to improve various aspects of cognitive functioning such as memory, concentration, and problem-solving skills.
Brief Overview of Nootropic Stacking
While individual nootropics are compelling in their own right, combining them—known as "stacking"—can offer a whole new level of cognitive enhancement. Stacking involves taking two or more nootropics together to produce effects that each component could not achieve individually. For example, combining a substance that improves focus with another that enhances memory could result in a stack that amplifies both of these benefits.
Importance of Synergistic Effects of Nootropics
The concept of synergy comes into play when stacking nootropics. Synergy means that the combined effect of two or more nootropics is greater than the sum of their individual effects. This is particularly intriguing when it comes to using rare or lesser-known nootropics that have unique modes of action or benefits not found in more common supplements.
The Basics of Nootropic Stacking
Before diving into the uncharted waters of rare nootropics and their synergistic effects, it's important to grasp the basic concepts behind nootropic stacking.
What is Nootropic Stacking?
You may be wondering what we mean by "stacking" in the context of nootropics. To clarify, let's delve into its definition and purpose.
Definition
Nootropic stacking involves the combination of two or more cognitive-enhancing substances with the goal of maximizing their effects. In some instances, stacking can also involve using other substances like vitamins or minerals that may not have cognitive benefits on their own but can amplify the effects of nootropics.
Purpose
The primary purpose of stacking is to amplify and complement the benefits of individual nootropics. For instance, you might stack a nootropic known for improving focus with another that is renowned for enhancing memory. The end goal is to create a combined effect that surpasses what you would achieve by taking these substances individually.
Types of Nootropic Stacks
Having covered the basics, let's discuss the types of stacks available. Essentially, there are pre-formulated stacks and custom stacks.
Pre-Formulated Stacks
These are commercially available products where the stacking has been done for you. Companies combine what they believe to be synergistic nootropics into a single pill or supplement. While convenient, pre-formulated stacks often come with a higher price tag and limited flexibility in adjusting dosages or ingredients [1].
Custom Stacks
For those who prefer a more hands-on approach, custom stacking allows you to combine nootropics of your choice in dosages that work best for you. This method offers the advantage of personalization but requires a deeper understanding of individual nootropics and how they interact.
Benefits and Risks of Stacking Nootropics
Now that we've talked about what stacking is and the types of stacks available, let's look at the potential benefits and risks.
Enhanced Effects
The most compelling reason for stacking nootropics is the possibility of enhanced cognitive effects. Whether it's improved memory, increased focus, or better mood regulation, stacking can yield amplified benefits.
Potential Side Effects and Interactions
However, stacking is not without its risks. Combining multiple substances can lead to unforeseen side effects or interactions. It's essential to research each nootropic's effects and potential interactions carefully before adding it to your stack.
Nootropic Stacking Safety Measures
As with any supplement or medication regimen, safety should be your utmost priority. Here are some tips on how to proceed safely.
Consulting Healthcare Professionals
Before beginning any new stack, consult a healthcare professional for advice tailored to your individual health needs and conditions. They may recommend baseline tests or monitoring during your nootropic usage.
Gradual Dosing
Start with lower dosages and observe how your body reacts before increasing the amounts. Taking too much of a nootropic, especially when combined with others, can lead to adverse effects.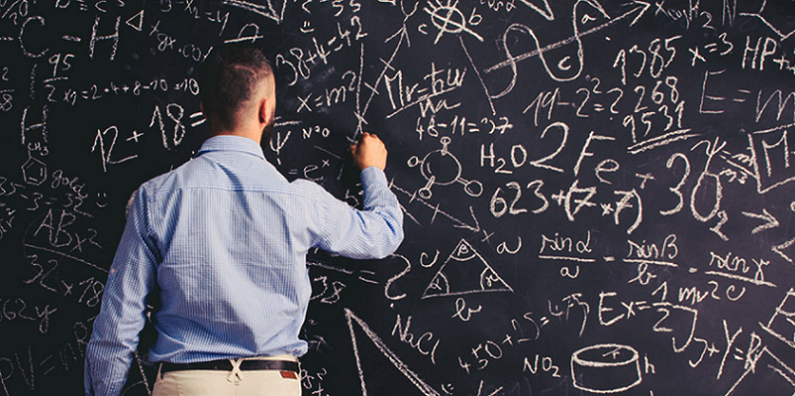 The Importance of Synergy in Nootropic Stacking
As you become more comfortable with the basics of nootropic stacking, you may find yourself intrigued by the concept of synergistic combinations. Understanding synergy can help you craft stacks that are not only effective but also efficient, thereby maximizing your cognitive benefits.
What is Synergy?
Synergy is a concept that is both simple and complex. At its core, it's about creating something greater than the sum of its parts. But how does that work in the realm of nootropics?
Definition
In the context of nootropics, synergy refers to the amplified effects that occur when you combine certain substances. In other words, 1+1 doesn't equal 2; it equals 3 or more. Synergistic effects are those that surpass what you would expect from simply adding the effects of individual nootropics together.
Biological Mechanism
The biological mechanisms behind synergy can vary. Sometimes, two nootropics might target different neurotransmitter systems that complement each other. In other cases, one nootropic might enhance the bioavailability of another, making it more effective than it would be on its own [2].
Examples of Synergistic Nootropic Combinations
Some classic examples of synergistic combinations already exist in the world of nootropics. Here are a couple to give you an idea of what synergy can look like.
L-Theanine and Caffeine
One of the most popular synergistic combinations is L-Theanine and caffeine. L-Theanine is known for its calming effects, while caffeine is a well-known stimulant. When combined, L-Theanine takes the edge off caffeine's jitters, allowing for improved focus and cognitive performance without the downside of overstimulation.
Piracetam and Choline
Another example is the combination of Piracetam and choline. Piracetam is a nootropic that can improve memory and cognitive function. However, its effectiveness is often limited by the availability of choline, a precursor to the neurotransmitter acetylcholine. Stacking Piracetam with a choline supplement can often result in improved cognitive gains compared to using either alone.
Advantages of Synergistic Stacking
Understanding synergy can give you a significant advantage when it comes to stacking nootropics, particularly rare ones.
Amplified Effects
The most obvious advantage is the potential for amplified effects. When nootropics work synergistically, they can offer cognitive benefits that are greater than what you would get from taking them individually.
Reduced Side Effects
Sometimes, synergistic combinations can also lead to reduced side effects. For example, a nootropic that causes drowsiness might be effectively counteracted by another that has stimulating effects, thereby neutralizing the unwanted side effect while maintaining the cognitive benefits.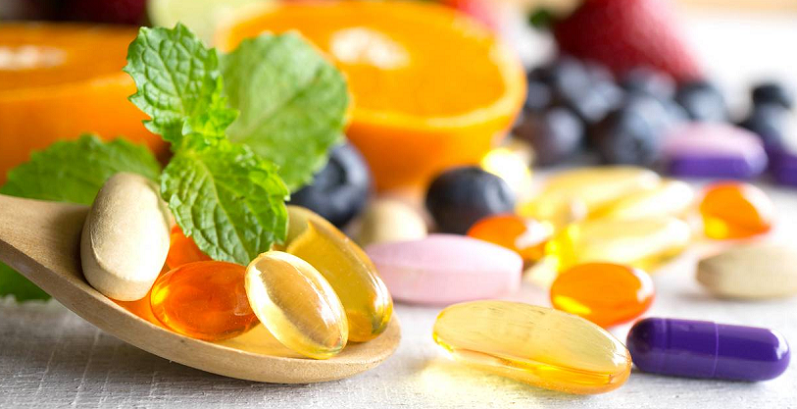 Exploring Rare Nootropics
Armed with a foundational understanding of nootropic stacking and the concept of synergy, it's time to step into the less-traveled territory of rare nootropics. These are compounds that aren't as mainstream but hold promising potential for cognitive enhancement.
What Makes a Nootropic "Rare"?
You might be wondering what criteria differentiate a "rare" nootropic from more common ones like caffeine or L-Theanine. Let's clarify this distinction.
Limited Availability
One of the main factors that make a nootropic rare is its availability. These are substances that are not easily found in typical health stores or online marketplaces, often requiring specialized vendors.
Lesser-Known Research
Another defining feature is the extent of scientific research available. While more mainstream nootropics have numerous studies supporting their effects, rare nootropics might have limited research, often coming from animal models or anecdotal reports [3].
Examples of Rare Nootropics
To better grasp the world of rare nootropics, let's look at a few examples. These substances offer unique cognitive benefits but are less well-known.
Phenylpiracetam
Phenylpiracetam is a modified version of Piracetam and is believed to be more potent. It offers a range of cognitive benefits, including enhanced memory and increased mental energy. However, it is less commonly used due to limited availability and higher cost.
Aniracetam
Aniracetam is another member of the racetam family of nootropics, but it's far less common than its relatives Piracetam and Oxiracetam. Known for its anxiolytic effects along with cognitive enhancement, it can be an excellent addition to a stack aiming for both mental clarity and reduced anxiety.
Centrophenoxine
Centrophenoxine is an ester of dimethylethanolamine (DMAE) and is used for its cognitive-enhancing properties. It's particularly noted for its potential to fight cognitive decline, but it's less popular due to limited research and availability.
Unique Benefits and Considerations
When it comes to stacking rare nootropics, there are both unique benefits and considerations to keep in mind.
Tailored Cognitive Enhancement
One of the key advantages of using rare nootropics is the ability to create a stack tailored to your unique cognitive needs. Because these substances offer effects that are often different from mainstream nootropics, you have more ingredients to choose from when crafting your stack.
Limited Research and Unknown Interactions
The flip side of this advantage is the limited scientific research on these compounds, which means that their long-term safety profile and potential interactions are not well-understood. Therefore, extra caution and consultation with healthcare professionals are advised [4].
Cost and Availability
Rare nootropics are often more expensive and harder to find, which could be a limiting factor for some individuals. Make sure to source these substances from reputable vendors and consult reviews or user experiences to get a sense of their efficacy.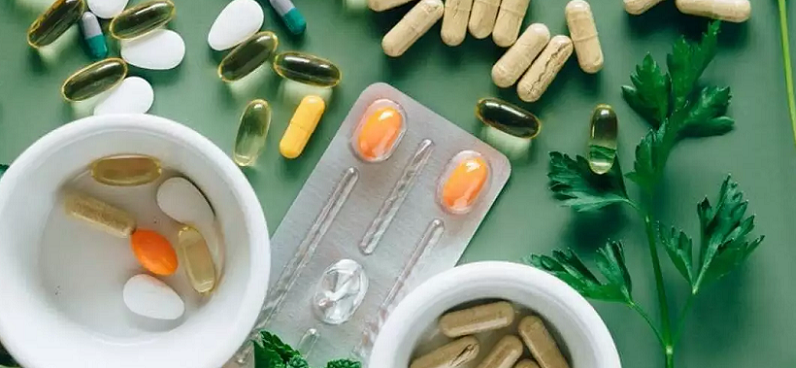 Novel Stacking Techniques with Rare Nootropics
Crafting a stack using rare nootropics can be like creating a unique blend of spices for a gourmet meal—complex, but incredibly rewarding when done right.
Identifying Synergistic Pairs
Finding the right synergistic pairs among rare nootropics is both an art and a science. It requires a deep understanding of each substance and a willingness to experiment cautiously.
Understanding Mechanisms of Action
To identify synergistic pairs, a good starting point is understanding the mechanisms of action for each nootropic. Knowing how a particular substance affects neurotransmitters or other biological processes can offer clues as to what other nootropic it may pair well with [5].
User Anecdotes and Limited Studies
Given the scarcity of scientific research on these substances, user experiences and anecdotes become invaluable. Online forums and communities can offer real-world insights into which rare nootropics work well together.
Sample Stacks with Rare Nootropics
To get you started, here are a couple of sample stacks that incorporate rare nootropics, designed to offer different cognitive benefits.
Focus and Energy Stack
Phenylpiracetam for mental energy and focus
Aniracetam for anxiety relief and cognitive enhancement
Note: Given the stimulating nature of Phenylpiracetam, this stack may be best suited for short-term use or for days requiring intense focus.
Memory and Cognitive Longevity Stack
Centrophenoxine for cognitive longevity and memory enhancement
Aniracetam for enhanced creativity and holistic thinking
Note: This stack aims for long-term cognitive enhancement and may be more suitable for ongoing use.
Guidelines for Creating Your Stack
Crafting your own stack of rare nootropics can be a rewarding endeavor, but it's crucial to approach it with caution and meticulous planning.
Start Slow and Monitor
When experimenting with rare nootropics, it's wise to start with a single nootropic to understand its effects on your body before introducing a second or third substance into the mix. Keep a journal to monitor how you feel, any side effects, and cognitive improvements.
Consult Healthcare Professionals
Given the limited research on these substances, consulting healthcare professionals for personalized guidance is strongly recommended. This is especially crucial if you are currently taking any medications, as there might be unforeseen interactions.
Be Mindful of Dosages
The dosage requirements may change when stacking nootropics due to synergistic effects. Start with lower dosages than you would typically use for each individual nootropic and adjust as needed.
How to Build Your Own Rare Nootropic Stack
Having navigated through the basics of nootropics, the power of synergy, and the complexities of rare nootropics and stacking techniques, you're well-prepared to embark on the exciting journey of crafting your very own stack of rare nootropics.
Identify Your Cognitive Goals
Before you start picking out nootropics to include in your stack, it's essential to identify what cognitive goals you are aiming to achieve.
Short-Term Goals
Are you looking for immediate improvements like increased focus, reduced anxiety, or enhanced creativity? Specify your short-term goals to help guide your nootropic choices.
Long-Term Goals
Are you interested in long-term cognitive enhancement, anti-aging effects, or maintaining a robust memory over the years? Establish your long-term goals to inform your stack strategy.
Research and Select Your Nootropics
Armed with your goals, the next step is to research and select the nootropics that align with those objectives.
Utilize Existing Resources
Make use of existing scientific literature, user reviews, and anecdotal evidence. Sites like PubMed for scientific articles, as well as online communities and forums, can be beneficial resources.
Create a Shortlist
Based on your research, create a shortlist of rare nootropics that you are interested in. Consider their availability, cost, and safety profiles alongside their potential benefits.
Consider Synergy and Interactions
Now, you'll want to think about how your selected nootropics will interact with one another.
Look for Synergistic Combinations
Refer back to the mechanisms of action for each nootropic you're considering and look for synergistic combinations. You're aiming for a stack where the combined effects are greater than the sum of the individual parts.
Be Cautious of Negative Interactions
It's equally important to be mindful of negative interactions. If you're taking any other medications or supplements, make sure to consult healthcare professionals for potential interactions.
Decide on Dosages and Timing
Once you've got your stack planned, you need to decide on dosages and timing.
Start Low
Given the synergistic potential, it's wise to start with lower-than-average doses of each nootropic and work your way up, monitoring for effects and any possible side effects.
Timing Matters
Some nootropics are best taken in the morning to capitalize on their stimulating effects, while others may be better suited for afternoon or evening use. Do your research on the optimal timing for each substance in your stack.
Monitor and Tweak
After you've started your personalized stack, it's crucial to monitor its effects and make any necessary adjustments.
Keep a Journal
Document your daily experiences, noting any cognitive improvements, side effects, or other observations that could be relevant.
Make Adjustments
Don't be afraid to tweak your stack based on your observations. You may find that adjusting dosages or introducing a new nootropic can further optimize your cognitive enhancement.
References

[1] Nootropics
[2] 15 Best Nootropics for Focus, Brain Fog and Energy
[3] Brain-targeted drug delivery assisted by physical techniques and its potential applications in traditional Chinese medicine
[4] Nootropics as Cognitive Enhancers: Types, Dosage and Side Effects of Smart Drugs
[5] Predicting Synergistic Drug Combinations