Balancing B6: The Comprehensive Guide to Consuming Vitamin B6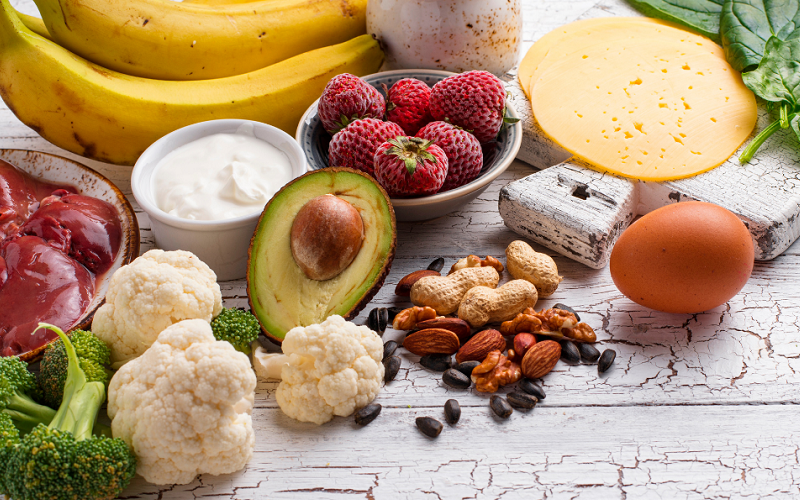 Vitamin B6, a potent nutrient celebrated for its cognitive and bodily benefits, often sparks intrigue and myriad questions. How much should one consume? What are its primary uses, and when should one exercise caution? Navigating the complexities of this vitamin can be daunting, but understanding its role is pivotal for achieving optimal health.
What Is Vitamin B6?
Vitamin B6, a water-soluble nutrient, is crucial for various bodily functions and has gathered considerable attention for its potential health benefits. However, what exactly is vitamin B6, and what role does it play in our body?
Introduction to Vitamin B6
Vitamin B6 isn't just one substance, but rather a term that refers to a group of chemically similar compounds that can be interconverted in biological systems. This essential vitamin plays a vital role in a variety of physiological processes, from neurotransmitter synthesis to metabolism.
Nomenclature and Classification
The name 'Vitamin B6' might sound simple, but its nomenclature is more intricate than one might expect.
Vitamin B6 name
This is the generic name for a group of compounds that have vitamin B6 activity. These compounds include pyridoxine, pyridoxal, and pyridoxamine.
Vitamin B6 chemical name
Pyridoxine (for one of the forms of vitamin B6) is chemically known as 4,5-Bis(hydroxymethyl)-2-methylpyridin-3-ol.
Vitamin B6 scientific name
The scientific nomenclature refers to the chemical structures and functions of the vitamin. For instance, Pyridoxal phosphate (PLP), the active form of vitamin B6, is often used in scientific contexts.
Comparison and Distinction
While vitamins B6 and B12 are both members of the B-vitamin family, they have distinct roles and benefits in the body.
Vitamin B6 vs B12: Differences and Similarities
Vitamin B6 is primarily known for its role in protein metabolism, neurotransmitter synthesis, and hemoglobin formation.
Vitamin B12, on the other hand, is crucial for DNA synthesis, nerve function, and the formation of red blood cells. Both are water-soluble vitamins, but they are found in different food sources and address different physiological needs.
Chemical and Biological Properties
Vitamin B6 is not only pivotal for our health but also fascinating from a chemical and biological perspective.
Structure of vitamin B6
At the molecular level, the vitamin features a pyridine ring, which is central to its biological activity.
Is vitamin B6 water soluble?
Yes, vitamin B6 is water-soluble, which means it isn't stored in large amounts in the body. Instead, any excess is excreted in urine, necessitating regular replenishment from dietary sources [1].
Vitamin B6 half-life
Depending on various factors like age, metabolism, and intake, the half-life of vitamin B6 in the human body can range between 15 to 20 days.
Vitamin B6 mechanism of action
As Pyridoxal phosphate (PLP), vitamin B6 serves as a coenzyme in various enzymatic reactions, particularly those involved in amino acid metabolism.
Physiological Role
Beyond its chemical attributes, vitamin B6's real importance lies in its diverse roles in maintaining and promoting good health.
Function of vitamin B6 in the body
One of the primary roles of vitamin B6 is assisting in the breakdown and utilization of proteins, fats, and carbohydrates from foods. It's also integral in producing neurotransmitters like serotonin and norepinephrine, which regulate mood, and melatonin, which regulates the body's internal clock. Furthermore, it aids in the formation of hemoglobin, which carries oxygen in the blood.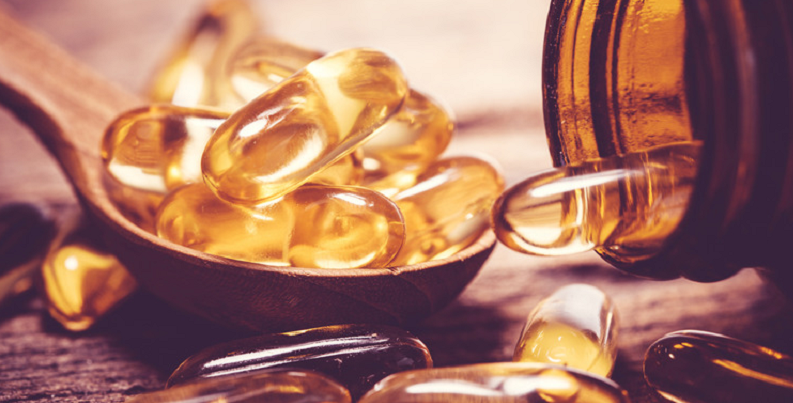 What Is Vitamin B6 Used For?
Having familiarized ourselves with the nature and characteristics of vitamin B6, it's time to delve into its practical applications and benefits for our health. From energy production to mood regulation, vitamin B6 is more than just a nutrient—it's a versatile catalyst for wellness.
Overview of Benefits
Vitamin B6 is renowned for a myriad of health benefits. Its roles encompass everything from supporting brain health to aiding in the production of essential molecules in the body. But what exactly can one expect from ensuring adequate vitamin B6 intake?
Specific Uses and Benefits
The list of ways in which vitamin B6 promotes health is extensive, highlighting its multifaceted nature.
Vitamin B6 is good for what
At its core, vitamin B6 aids in the proper function of sugars, fats, and proteins in the body. It's also essential for the production of red blood cells and the cells of our immune system.
Does vitamin B6 help with nausea?
Yes, particularly during pregnancy. It's often recommended to pregnant women to help reduce morning sickness, though always under the guidance of a medical professional.
Vitamin B6 for neuropathy
There's evidence suggesting that vitamin B6 might aid in reducing symptoms of neuropathy (nerve damage) especially when caused by conditions like diabetes [2].
Vitamin B6 skin benefits
This vitamin plays a role in keeping the skin healthy. It aids in the production of collagen, which is vital for skin elasticity, and can also help address skin conditions like eczema.
Vitamin B6 for estrogen
B6 can assist in the balancing of hormone levels, particularly in regulating estrogen, which can be beneficial especially during the menstrual cycle.
Vitamin B6 as a diuretic
While not a diuretic in the traditional sense, vitamin B6 can aid in the reduction of water retention, especially during menstruation.
Does vitamin B6 help you lose weight?
While not a magic bullet for weight loss, maintaining adequate levels of vitamin B6 can support metabolic processes that indirectly contribute to weight management.
Does vitamin B6 help with anxiety?
Vitamin B6 is vital for neurotransmitter production, which includes serotonin—a mood regulator. An adequate intake can potentially help manage symptoms of depression and anxiety.
Does vitamin B6 help you sleep?
By aiding in the production of melatonin, a hormone responsible for regulating sleep cycles, vitamin B6 can help improve sleep quality.
Does vitamin B6 give you energy?
Absolutely! Vitamin B6 plays a pivotal role in the conversion of food into energy, making it essential for maintaining energy levels.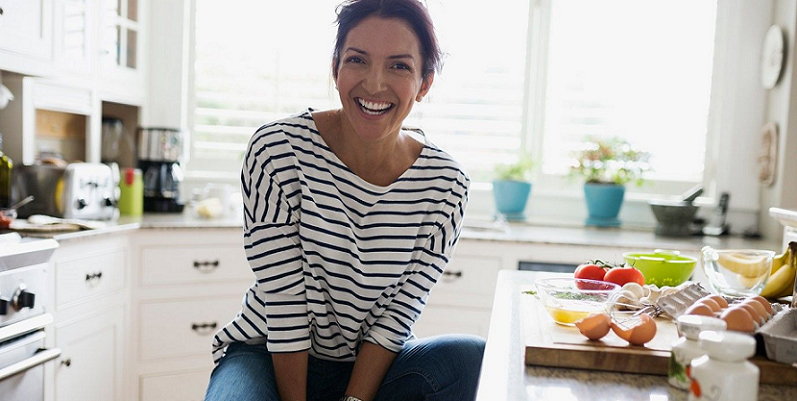 Consuming Vitamin B6
Understanding the importance and benefits of vitamin B6 is just the beginning. Now, let's navigate the intricacies of its consumption. How much should we take? What are the best sources? And how do we recognize if we're falling short?
Recommended Intake and Timing
The daily requirements of vitamin B6 can vary based on several factors, including age, gender, and specific health conditions. Establishing a guideline can help ensure that we receive the right amounts to keep our bodies functioning optimally.
How much vitamin B6 per day
For most adults, the recommended daily allowance (RDA) falls between 1.3 to 2.0 milligrams. It's worth noting that specific needs might vary, especially during pregnancy or lactation [3].
Dosage for vitamin B6
This varies based on the reasons for intake. For example, therapeutic doses for conditions like neuropathy might differ from general daily recommendations. It's crucial to consult a healthcare professional before increasing one's dose.
Vitamin B6 dosage for adults
Generally, adult men and women aged 19-50 require 1.3 milligrams/day. This dosage can change based on factors such as age, with individuals 50 and older often needing a slightly increased amount.
Vitamin B6 before bed
Considering its role in melatonin production, some believe that taking vitamin B6 before bed can support better sleep. However, it's essential to note that high doses close to bedtime might result in vivid dreams or insomnia for some individuals.
Specific Dosage Recommendations
Depending on the reason for intake, the recommended dosage of vitamin B6 can fluctuate:
Vitamin B6 dosage for nerve pain
For conditions like neuropathy, higher therapeutic doses might be suggested, sometimes ranging from 50 to 100 milligrams daily. However, prolonged high doses should be approached with caution and under medical supervision.
Vitamin B6 dosage for weight loss
While vitamin B6 supports metabolism, there isn't a specified "weight loss" dosage. Instead, ensuring you meet the RDA can support overall metabolic health.
Vitamin B6 dosage for sleep
For those looking to enhance sleep quality, a dose of 10-50 milligrams before bed might be beneficial. Still, it's essential to monitor for any adverse reactions or sleep disturbances.
Recognizing a Deficiency
Being vigilant about potential signs of vitamin B6 deficiency can aid in timely intervention:
Vitamin B6 deficiency
While relatively rare in many countries due to the abundance of B6 in various foods, a deficiency can result from malabsorption syndromes, certain medications, and some health conditions.
Vitamin B6 deficiency symptoms
Common signs include anemia, rashes, scaling on the lips and cracks at the corners of the mouth. A significant deficiency might also lead to a weakened immune system, depression, confusion, and even seizures [4].
Dietary Sources of Vitamin B6
Ensuring a varied and balanced diet can help you meet your vitamin B6 needs:
Foods with vitamin B6
Rich sources include fish, beef liver, potatoes, and non-citrus fruits.
Vitamin B6 foods for vegetarians
Good vegetarian sources of B6 encompass chickpeas, bananas, whole grains, fortified cereals, and avocados.
Vitamin B6 Cautions
Every nutritional supplement, no matter how beneficial, requires a degree of caution in its consumption. Vitamin B6, despite its manifold advantages, is no exception. It's imperative to be aware not only of its benefits but also of its potential side effects and interactions.
Potential Side Effects
Like any nutrient, an excessive intake or individual sensitivity to vitamin B6 can lead to undesirable side effects. Recognizing these can help in timely intervention and adjustment of dosage.
Vitamin B6 side effects
Overconsumption, typically from supplements rather than food sources, might lead to nerve damage, painful skin lesions, increased sensitivity to sunlight, and nausea. Long-term overuse can even lead to nerve damage in the arms and legs.
Can vitamin B6 cause constipation?
While not a common side effect, some individuals might experience constipation, especially when taking high doses.
Does vitamin B6 cause acne?
Rarely, excessive vitamin B6 intake can lead to skin conditions, including acne.
Vitamin B6 heart palpitations
In some individuals, particularly with prolonged excessive consumption, vitamin B6 might lead to irregular heartbeats or palpitations [5].
Can vitamin B6 cause diarrhea?
In high doses, vitamin B6 might upset the digestive system, leading to symptoms such as diarrhea.
Can vitamin B6 cause anxiety?
While vitamin B6 aids in managing symptoms of depression and anxiety due to its role in neurotransmitter production, paradoxically, an excessive intake might exacerbate symptoms of anxiety in some people.
Special Considerations
Certain phases of life or specific health conditions necessitate special attention to vitamin B6 intake:
Vitamin B6 during pregnancy
While vitamin B6 can help manage nausea during pregnancy, it's vital to take it in recommended doses. An excessive intake during pregnancy might lead to neonatal seizures or other complications.
Vitamin B6 while breastfeeding
Vitamin B6 is essential for both mother and baby during breastfeeding. However, as it passes into breast milk, excessive doses should be avoided to prevent potential side effects in the infant.
References

[1] Vitamin B6 Deficiency and Dependency
[2] B vitamins and folic acid
[3] Vitamin B6
[4] Vitamin B6 (Pyridoxine)
[5] Top 7 Benefits of Vitamin B6