Vitamin B6 and the Mind: From Neurotransmitters to Neuroprotection
In the vast universe of vitamins and minerals that fuel our bodies, certain unsung heroes play pivotal roles in keeping our cognitive machinery running smoothly. One such nutrient is vitamin B6. While it might not make headlines as often as some other vitamins, its influence on our brain's health and function is profound. From supporting neurotransmitter synthesis to potentially shielding our brains from the ravages of age and disease, B6's multifaceted roles are truly intriguing.
What is Vitamin B6?
Vitamin B6 holds a unique position in the spectrum of B vitamins. Often overshadowed by its counterparts like B12 and folic acid, B6 plays a plethora of roles in ensuring the body functions optimally, particularly in the realm of brain health.
Chemical Structure and Other Names
Vitamin B6 is not just a single compound but refers to a group of chemically similar compounds that can be used interchangeably in the human body. These include pyridoxine, pyridoxal, pyridoxamine, and their phosphorylated forms. Pyridoxine, often the form found in vitamin supplements, is converted into its active form, pyridoxal phosphate, in the body. This active form acts as a coenzyme in various biochemical reactions, especially those involving amino acid metabolism.
Natural Sources and Dietary Recommendations
The beauty of vitamin B6 is that it's found abundantly in a variety of foods. Some of the richest dietary sources include:
Poultry, such as chicken and turkey
Fish, particularly tuna and salmon
Organ meats, like liver
Whole grains
Bananas
Potatoes
Fortified cereals
Dietary recommendations for vitamin B6 can vary depending on age, gender, and special conditions like pregnancy. However, for most adults, the recommended daily intake lies between 1.3 to 2.0 mg. Maintaining this intake helps ensure optimal brain and body function. That being said, as with all nutrients, it's always best to aim for obtaining vitamins from whole food sources before considering supplementation [1].
Vitamin B6 and Neurotransmitter Synthesis
The brain is a complex network of synapses, neurons, and chemicals all working in harmony to drive thought, emotion, and action. At the heart of this intricate dance are neurotransmitters, the chemical messengers that relay signals between nerve cells. Vitamin B6, in its active form as pyridoxal phosphate, plays a pivotal role in the synthesis of many of these neurotransmitters.
The Role of B6 in Amino Acid Metabolism
Amino acids are the building blocks of proteins, and while they're best known for this role, they also serve as precursors for many neurotransmitters. Vitamin B6 acts as a coenzyme for many enzyme reactions involving amino acids, which means that B6 is crucial for the body to convert these amino acids into neurotransmitters effectively.
For instance, the amino acid tryptophan can be converted into the neurotransmitter serotonin, and this process requires the active involvement of vitamin B6. Likewise, the conversion of the amino acid tyrosine into dopamine, another vital neurotransmitter, also demands the catalytic presence of B6.
Synthesis of Key Neurotransmitters
Now, let's delve deeper into some of these neurotransmitters and understand B6's critical role in their synthesis.
Dopamine
Dopamine is often termed the "feel-good" neurotransmitter. It plays a crucial role in pleasure, motivation, and motor control. The pathway from tyrosine to dopamine involves several steps, with vitamin B6 aiding in the conversion, ensuring that dopamine synthesis occurs smoothly [2].
Serotonin
Often associated with mood regulation, sleep, and appetite, serotonin's synthesis starts with tryptophan. With the assistance of vitamin B6, tryptophan is converted into 5-hydroxytryptophan (5-HTP) and then further into serotonin. A deficiency in B6 can disrupt this pathway, potentially leading to reduced serotonin levels, which can have implications for mood and overall wellbeing.
Norepinephrine
Derived from dopamine, norepinephrine is a neurotransmitter that plays a role in attention, alertness, and the fight-or-flight response. Vitamin B6 is instrumental in the step where dopamine is transformed into norepinephrine.
Gamma-Aminobutyric Acid (GABA)
GABA is the primary inhibitory neurotransmitter in the brain, playing a role in calming neural activity. The amino acid glutamate can be decarboxylated to produce GABA, and this conversion is facilitated by an enzyme that depends on vitamin B6.
Implications for Mood and Cognitive Function
The synthesis of these neurotransmitters has profound implications for brain health. Serotonin and dopamine, for instance, play significant roles in mood regulation. Low levels of these neurotransmitters are associated with conditions like depression. Similarly, imbalances in GABA can be linked to anxiety disorders.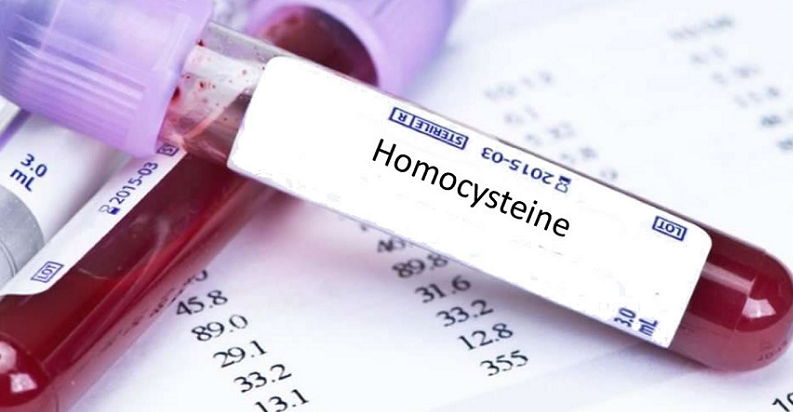 Homocysteine Metabolism and Brain Health
Amidst the myriad of molecules that influence our cognitive health, homocysteine stands out as a double-edged sword. While it's a standard component in our body, elevated levels can raise concerns, particularly for the brain. The connection between homocysteine and vitamin B6 is intricate, revealing how vital this nutrient is for maintaining a balance that supports brain health.
What is Homocysteine?
Homocysteine is a sulfur-containing amino acid derived from the essential amino acid methionine, commonly found in our diet. While it's a natural part of the body's biochemistry, it's neither used to synthesize proteins nor incorporated into our body's structures. Instead, it's an intermediate molecule, which means it's typically converted into other useful compounds [3].
Link between Elevated Homocysteine and Cognitive Decline
Over the years, research has pointed to a concerning association between elevated homocysteine levels and an array of health issues, including heart disease, bone fractures, and most notably, cognitive decline. Several studies suggest that high homocysteine concentrations are associated with an increased risk of Alzheimer's disease and other forms of dementia.
One hypothesis suggests that excessive homocysteine may cause damage to the blood vessels in the brain, impairing blood flow and leading to neuron damage. Another theory posits that homocysteine might induce neurotoxicity directly, injuring neurons and leading to cognitive deficits.
B6's Role in Reducing Homocysteine Levels
The body has natural mechanisms to keep homocysteine levels in check, primarily through its conversion back to methionine or its conversion to another amino acid, cysteine. Both of these metabolic pathways involve B vitamins.
Vitamin B6, specifically, is a coenzyme for the enzyme cystathionine β-synthase, which catalyzes the conversion of homocysteine to cystathionine. This step is the beginning of the transsulfuration pathway, which eventually leads to the production of cysteine. In essence, vitamin B6 helps to ensure that homocysteine is efficiently metabolized, preventing its accumulation in the blood.
Broader Implications for Neurodegenerative Diseases
Given the potential link between high homocysteine levels and neurodegenerative diseases, the role of vitamin B6 in homocysteine metabolism assumes paramount importance. Adequate B6 levels might offer some protection against the onset of certain neurodegenerative conditions.
Furthermore, combined supplementation with vitamin B6, B12, and folic acid has been researched as a potential therapeutic intervention to lower homocysteine levels, with the hope of slowing cognitive decline in at-risk populations. While results are mixed, the importance of maintaining optimal B6 levels for brain health remains evident [4].
Effects of Vitamin B6 Deficiency on Cognitive Health
While it's often said that "too much of a good thing can be bad," the reverse holds true for vitamins – too little can be equally, if not more, detrimental. Vitamin B6, despite its understated presence in the vast array of nutrients, is foundational for cognitive health. When our bodies lack this essential nutrient, the effects on the brain can be profound, reminding us of the intricate balance necessary for optimal mental function.
Symptoms of B6 Deficiency
Vitamin B6 deficiency, though rare in many parts of the world due to a diverse diet, can manifest in several ways. From a cognitive perspective, the symptoms can be subtle at first but can intensify if the deficiency persists.
Mood disturbances
Including feelings of irritability, depression, and heightened anxiety. These can be attributed to the vitamin's role in neurotransmitter synthesis, particularly serotonin.
Confusion and difficulty concentrating
These cognitive impairments reflect the brain's reliance on B6 for various enzymatic processes.
Memory problems
Some individuals may experience difficulty recalling information or forming new memories.
Apart from these cognitive symptoms, B6 deficiency can also lead to other physical symptoms like anemia, rashes, and a weakened immune system, further underscoring the vitamin's multifaceted importance.
Population Groups at Risk
Certain groups are more susceptible to vitamin B6 deficiency.
Elderly individuals
As we age, nutrient absorption can decrease, and the risk of dietary insufficiencies can increase.
Individuals with kidney diseases
These patients, especially those on dialysis, may not process or retain B6 effectively.
Alcohol-dependent individuals
Chronic alcohol consumption can reduce B6 absorption and increase its excretion, leading to potential deficiencies.
People on specific medications
Some drugs, including certain antiepileptic medications, can interfere with B6 metabolism.
Those with autoimmune disorders
Conditions like rheumatoid arthritis can impact B6 levels, though the reasons remain under investigation.
Potential Long-Term Consequences for the Brain
Chronic B6 deficiency poses risks not just in the present but also casts a shadow on future cognitive health.
Exacerbate neurodegenerative diseases
Given the role of B6 in homocysteine metabolism, prolonged deficiency could elevate homocysteine levels, increasing the risk of diseases like Alzheimer's.
Alter neurotransmitter balance
Chronic deficiency might lead to long-term changes in neurotransmitter levels, potentially impacting mood and cognitive function.
Affect brain development
In severe cases, especially in deficient infants, there's potential for impaired brain development and function.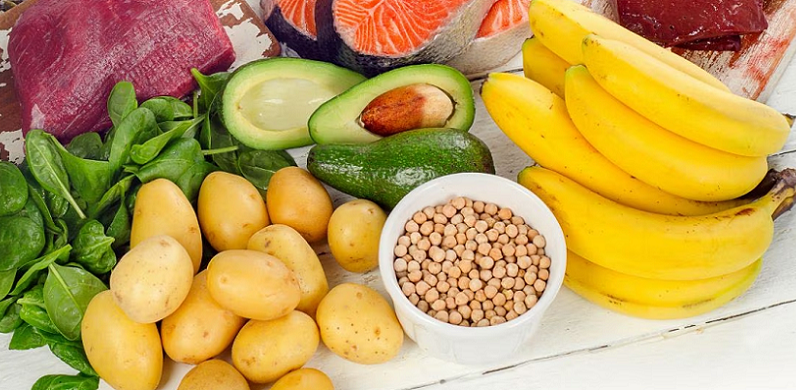 Other Potential Cognitive Benefits of Vitamin B6
Beyond the pivotal roles we've discussed, vitamin B6 continues to intrigue researchers with its myriad of potential benefits for the brain. The complexities of the brain, combined with the multi-faceted roles of vitamin B6, suggest that there may be more to uncover in the synergy between them.
Support for Brain Plasticity
Brain plasticity, or the brain's ability to change and adapt throughout life, is central to learning, memory, and recovery from brain injuries. Emerging research hints at the potential of vitamin B6 in supporting this adaptability [5].
Enhanced Learning and Memory
Animal studies have shown that B6 might play a role in enhancing neurogenesis – the formation of new neurons. While this is a leap from clinical application in humans, the implication is that B6 might support learning and memory processes.
Recovery after Trauma
There's also preliminary evidence suggesting that B6 might aid in neural recovery post-trauma, though more robust human studies are needed to cement this claim.
Antioxidant Properties
Oxidative stress, resulting from an imbalance between free radicals and the body's ability to detoxify their harmful effects, is believed to play a role in aging and various neurodegenerative diseases.
Scavenging Abilities
B6 has demonstrated the capacity to scavenge certain reactive oxygen species, hinting at its potential antioxidant role.
Protection against Neurodegenerative Diseases
By mitigating oxidative stress, B6 might offer some level of protection against neurodegenerative diseases where oxidative stress is implicated.
Alleviation of PMS-Induced Mood Changes
Premenstrual Syndrome (PMS) can manifest with various symptoms, including mood swings and depression. Some studies have explored the role of vitamin B6.
Balancing Mood Fluctuations
Supplemental B6 has been examined for its potential to alleviate mood symptoms associated with PMS, with some studies suggesting a beneficial effect.
Regulating Hormone-Induced Neurotransmitter Changes
The underlying mechanisms aren't fully understood, but B6 might play a role in modulating neurotransmitter changes induced by hormonal fluctuations.
Potential Role in ADHD Management
Attention Deficit Hyperactivity Disorder (ADHD) affects many individuals, particularly children, and its management often requires a multi-faceted approach. Some researchers have started to explore the role of B6.
Neurotransmitter Regulation
Given B6's central role in neurotransmitter synthesis, there's speculation that it might influence the neurotransmitter imbalances seen in ADHD.
Symptomatic Improvement
While the evidence is still nascent, some studies suggest that B6, often in combination with magnesium, might offer symptomatic improvements in ADHD.
References

[1] Vitamin B6
[2] The benefits and food sources of vitamin B6
[3] Vitamin B6 Fact Sheet for Health Professionals
[4] Vitamin B6
[5] Vitamin B6