Rhodiola Rosea Revealed: Usage, Benefits, and Cautions for This Nootropic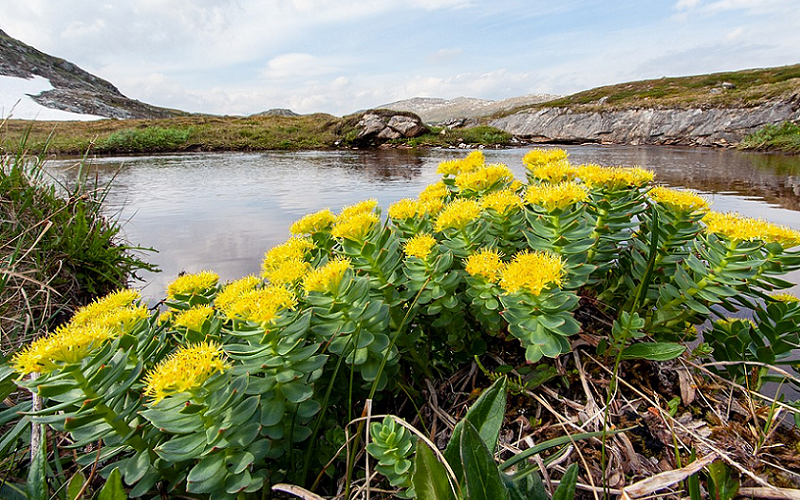 In the vast realm of herbal remedies, Rhodiola Rosea stands out, a beacon of potential for those seeking natural ways to enhance cognitive and physical vigor. With roots that plunge deep into traditional medicine, this remarkable herb has begun to captivate modern science and wellness enthusiasts alike. Yet, as with all potent plants, understanding its intricacies is vital. Here we examine its identity, uses, guidelines on consumption, and necessary precautions.
What Is Rhodiola Rosea?
In recent years, herbal remedies have surged in popularity as people worldwide seek natural alternatives to support their well-being. One such herbal adaptogen that has received much attention is Rhodiola Rosea. But what exactly is this plant, and why has it piqued the interest of both traditional and modern medicine practitioners?
Definition and Introduction: What Is Rhodiola Rosea?
Rhodiola Rosea is a perennial flowering plant that grows primarily in the cold regions of the world, such as the Arctic areas of Europe, Asia, and North America. This resilient herb thrives in high altitudes and rugged terrains, demonstrating its adaptogenic characteristics even in its natural habitat. In traditional medicine, especially in Scandinavian countries and Russia, Rhodiola has been used for centuries to combat fatigue, alleviate stress, and improve overall vitality.
Pronunciation: How Is Rhodiola Rosea Pronounced?
For those unfamiliar with the name, pronouncing "Rhodiola Rosea" might seem challenging. It is typically pronounced as roh-DEE-oh-la roh-ZEE-uh. Familiarizing oneself with the correct pronunciation is useful, especially when discussing or recommending it.
Common Names: Recognizing Rhodiola Rosea by Other Names
Rhodiola Rosea goes by various names depending on the region or tradition. Some of the common names include "Arctic Root," "Golden Root," "Rose Root," or "King's Crown." These names often hint at its esteemed status in herbal remedies and its habitat.
Scientific Classification: The Scientific Name of Rhodiola Rosea
For those interested in botany or scientific nomenclature, Rhodiola Rosea belongs to the Crassulaceae family. This classification can be essential for researchers or those interested in studying the herb more deeply, ensuring they're examining the correct species given the variety of Rhodiola species available [1].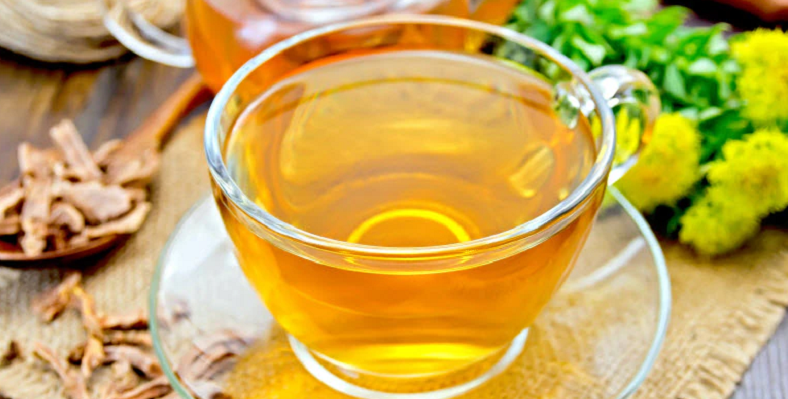 What Is Rhodiola Rosea Used For?
With an understanding of what Rhodiola Rosea is, it's only natural to wonder about its applications and benefits. This herb has been a cornerstone in traditional medicine systems for generations, but modern science is also beginning to take note. So, why do people use Rhodiola Rosea, and what has kept its legacy alive for so long?
Overview: What Does Rhodiola Rosea Do?
At its core, Rhodiola Rosea is celebrated as an adaptogen. Adaptogens are a unique class of herbs known for their ability to help the body adapt to various stressors, be it physical, environmental, or emotional. Regular consumption of Rhodiola Rosea is believed to bolster energy, enhance cognitive function, and improve overall mood. It is also sometimes used to help with altitude sickness, given its propensity to grow at high elevations.
Mechanism of Action: How Does Rhodiola Rosea Work?
The power of Rhodiola Rosea lies in its diverse array of bioactive compounds, including rosavins, salidroside, and various flavonoids. These compounds are believed to have potent antioxidant and anti-inflammatory effects, which can be beneficial in protecting the body against oxidative stress. Additionally, they may play a role in modulating neurotransmitter levels in the brain, potentially explaining some of its mood-enhancing and cognitive benefits.
Effectiveness: Does Rhodiola Rosea Really Work?
The question of its efficacy is a common one. Anecdotal evidence and traditional use suggest a robust affirmative answer. Modern scientific studies have also provided some backing to these claims. For instance, some clinical trials have found that Rhodiola Rosea can improve symptoms of burnout and mental fatigue. Another study suggests that it might have potential benefits for those dealing with depressive symptoms [2].
However, it's essential to note that while promising, not all studies are unanimous in their findings, and more extensive research is needed to confirm its full range of benefits conclusively.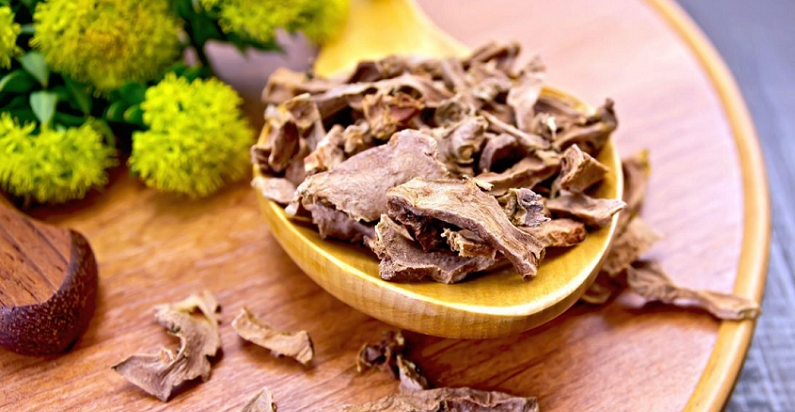 Consuming Rhodiola Rosea
Knowledge of Rhodiola Rosea's historical and potential benefits can naturally lead to curiosity about its consumption. Whether you're considering adding it to your wellness routine or simply seeking more information, understanding the nuances of its consumption can help maximize its benefits while ensuring safety.
Dosage Guidelines: How Much Rhodiola Rosea Should I Take?
The optimal dosage of Rhodiola Rosea can vary based on the individual's needs and the specific formulation. Generally, for standardized Rhodiola extracts containing 2-3% rosavins and 0.8-1% salidroside, a common dosage recommendation ranges from 100mg to 600mg per day. However, always start with the lowest effective dose and monitor your body's response before considering an increase.
Best Time to Consume: When to Take Rhodiola Rosea
Timing can play a pivotal role in maximizing the benefits of Rhodiola Rosea. For most individuals, taking it in the morning or early afternoon is advisable. This timing is because Rhodiola can have stimulating effects for some, potentially leading to disturbances in sleep if taken too late in the day [3].
Consumption with or without Food: Rhodiola Rosea on an Empty Stomach
Rhodiola Rosea can be consumed with or without food. Some people prefer taking it on an empty stomach for quicker absorption, while others may choose to consume it with a light meal to reduce any potential stomach discomfort. It's essential to find what works best for you and your digestive system.
Understanding Duration: The Half-Life of Rhodiola Rosea
The half-life of a substance gives insights into how long it remains active in the body. For Rhodiola Rosea, the half-life of its primary compounds, like salidroside, is relatively short, ranging between 1-3 hours. This short duration means that its effects can be felt relatively quickly but may also dissipate sooner, reinforcing the benefit of daily consumption for sustained effects.
Onset of Effects: How Long Does Rhodiola Rosea Take to Work?
Many users report feeling the invigorating effects of Rhodiola Rosea within a few hours of consumption. However, for more profound adaptogenic benefits, such as improved stress resilience and enhanced cognitive function, consistent intake over several weeks is often necessary. It's a journey of wellness, and patience can be a rewarding virtue.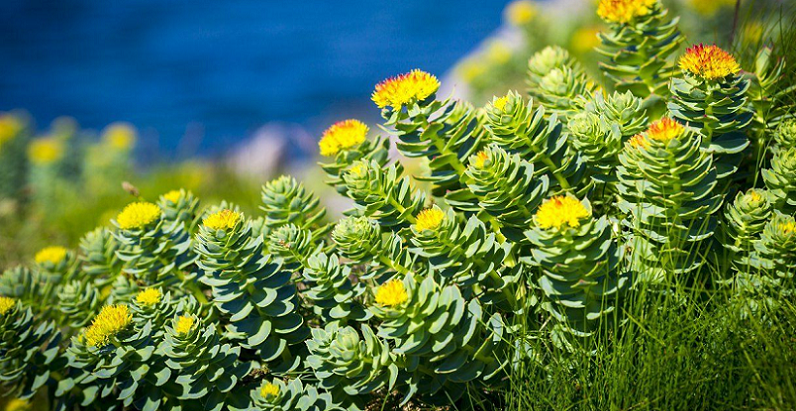 Rhodiola Rosea Cautions
While the allure of Rhodiola Rosea's potential benefits is undeniable, it's imperative to approach its consumption with a sense of caution. Like all herbal supplements, Rhodiola Rosea is not without its caveats. It's essential to be informed about potential side effects, interactions, and considerations, especially for specific groups of individuals.
Safety Profile: Is Rhodiola Rosea Safe?
For the majority of individuals, Rhodiola Rosea is well-tolerated when consumed in recommended dosages. However, as with all substances, there's a potential for adverse reactions in some individuals. Being vigilant and starting with a minimal dose can help mitigate potential risks [4].
Nature of Effects: Is Rhodiola Rosea a Stimulant?
While not a stimulant in the traditional sense, Rhodiola Rosea can have stimulating effects on some individuals, particularly in higher doses. This could lead to symptoms like restlessness or insomnia. Therefore, it's wise to monitor your body's response and adjust accordingly.
Potential Side Effects: Recognizing Rhodiola Rosea Side Effects
Every individual's body can react differently, and being aware of potential side effects is crucial. Some reported side effects of Rhodiola Rosea include:
Blood Pressure Concerns: While rare, Rhodiola can either increase or decrease blood pressure in some individuals. Those with known blood pressure issues should monitor their levels and consult with a healthcare provider.
Possibility of Headaches: Some individuals may experience headaches, particularly when starting their Rhodiola regimen.
Risks of Hair Loss: Though extremely rare, there have been isolated reports of hair loss associated with Rhodiola Rosea consumption. It's still unclear if the herb directly causes this or if it's coincidental.
Rhodiola Rosea Use During Special Conditions
Certain life phases or conditions necessitate additional caution:
Rhodiola Rosea During Pregnancy: The safety of Rhodiola Rosea during pregnancy is not well-studied. As a precaution, pregnant individuals should avoid its consumption unless advised otherwise by a medical professional.
Rhodiola Rosea and Breastfeeding: Similarly, the effects of Rhodiola Rosea on lactating mothers and their infants are not well-known. It's best to err on the side of caution and avoid it during this period.
Contraindications: When Rhodiola Rosea Should Be Avoided
Individuals with certain medical conditions or those on specific medications should be particularly cautious. For instance, those on anticoagulant or antiplatelet drugs should avoid Rhodiola due to potential increased bleeding risks. Always consult with a healthcare provider if you're on any medication or have pre-existing conditions [5].
Drug Interactions: Potential Rhodiola Rosea Interactions
Rhodiola Rosea might interact with certain medications, enhancing or diminishing their effects. Notable interactions include medications for diabetes, antihypertensive drugs, and stimulant drugs, among others. It's vital to consult a pharmacist or physician if you're on other medications.
References

[1] Rhodiola: Benefits, Side Effects, and Uses
[2] Rhodiola Rosea
[3] The Effectiveness of Rhodiola rosea L. Preparations in Alleviating Various Aspects of Life-Stress Symptoms and Stress-Induced Conditions
[4] Rhodiola
[5] Rhodiola rosea: A Phytomedicinal Overview