Coluracetam: A Guide to the Nootroopic Benefits, Dosage, and Safety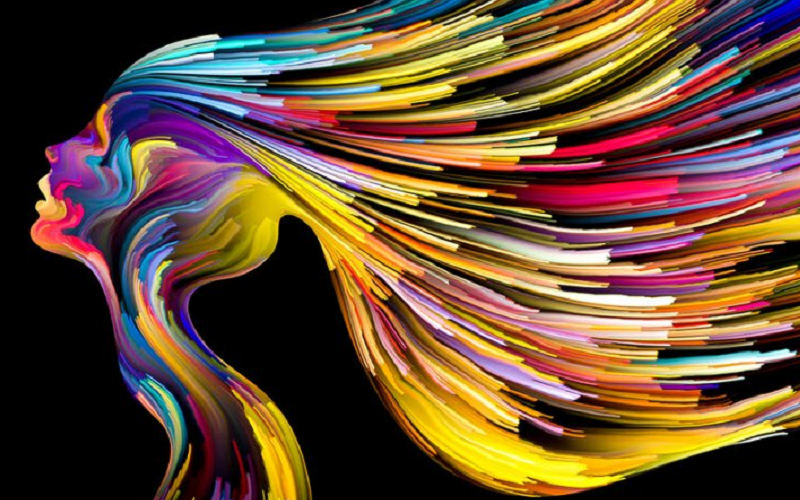 Coluracetam, a lesser-known yet promising nootropic in the racetam family of synthetics, may be the key to unlocking a new level of mental performance. Here we delve into the fascinating world of coluracetam, exploring its cognitive benefits, recommended dosages, and safety precautions. From improving memory and learning to promoting neuroplasticity, coluracetam offers a wide range of cognitive enhancements that could transform your mental well-being.
Introduction to Coluracetam
Welcome to the fascinating world of coluracetam, a nootropic compound that has captured the attention of researchers and cognitive enhancement enthusiasts alike.
Background and Development
Coluracetam, also known as MKC-231, is a synthetic compound initially developed by Mitsubishi Tanabe Pharma Corporation in the 1990s as a potential treatment for Alzheimer's disease [1]. It belongs to the racetam family of nootropics, which includes well-known substances such as piracetam and aniracetam. Despite its initial focus on Alzheimer's disease, coluracetam has since gained interest for its potential to enhance cognition in healthy individuals.
Mechanism of Action
The primary mechanism of action for coluracetam is its ability to increase the uptake of choline into neurons [2]. Choline is a precursor to the neurotransmitter acetylcholine, which plays a crucial role in cognitive processes such as memory formation, learning, and attention. Coluracetam achieves this by interacting with the high-affinity choline transporter (HACU), which is responsible for transporting choline across the cell membrane and into neurons.
By enhancing the efficiency of the choline transport system, coluracetam promotes the synthesis and release of acetylcholine, ultimately leading to improved cognitive function. Additionally, coluracetam has been shown to modulate glutamate receptors, which play a significant role in neural communication and may contribute to its potential antidepressant and anxiolytic effects.
Coluracetam Benefits
Coluracetam offers a variety of cognitive benefits that have piqued the interest of researchers and nootropic enthusiasts alike.
Enhancing Memory and Learning
One of the most notable benefits of coluracetam is its potential to improve memory and learning capabilities [3]. This can be attributed to its effects on the acetylcholine system and its role in long-term potentiation.
Effect on Acetylcholine System
As mentioned earlier, coluracetam increases the uptake of choline into neurons, leading to higher levels of acetylcholine, a neurotransmitter crucial for cognitive function. Acetylcholine is involved in various aspects of memory and learning, such as encoding new information, consolidation, and retrieval of memories. By boosting acetylcholine levels, coluracetam may help enhance these processes and overall cognitive performance.
Long-Term Potentiation (LTP)
Long-term potentiation (LTP) is a process that strengthens synaptic connections between neurons, leading to long-lasting enhancements in signal transmission. It is considered a key mechanism for memory formation and learning. Coluracetam has been shown to facilitate LTP, which may contribute to its memory-enhancing effects.
Improved Focus and Concentration
Another cognitive benefit of coluracetam is its potential to improve focus and concentration [4]. This can be linked to its influence on neurotransmitter balance and its impact on attentional networks.
Influence on Neurotransmitter Balance
By modulating acetylcholine and glutamate levels, coluracetam can help maintain optimal neurotransmitter balance, which is essential for maintaining focus and attention. An imbalance in these neurotransmitters can lead to difficulties in concentrating or maintaining attention on a specific task.
Impact on Attentional Networks
Coluracetam may also have a direct effect on attentional networks within the brain. While the exact mechanisms are still being researched, it is believed that coluracetam may help optimize the functioning of these networks, leading to improvements in focus and concentration.
Supporting Neuroplasticity
Neuroplasticity refers to the brain's ability to change and adapt in response to new experiences, challenges, or injuries. Coluracetam has been shown to promote neuroplasticity through the increased production of brain-derived neurotrophic factor (BDNF) and facilitation of neuronal repair and growth [5].
Promotion of Brain-Derived Neurotrophic Factor (BDNF)
BDNF is a protein that plays a vital role in supporting neuroplasticity by promoting the growth, differentiation, and survival of neurons. Coluracetam has been shown to increase BDNF levels, which may contribute to its ability to support neuroplasticity and overall brain health.
Facilitation of Neuronal Repair and Growth
In addition to promoting BDNF, coluracetam has been observed to facilitate neuronal repair and growth. This may be particularly beneficial for individuals recovering from brain injuries or looking to maintain optimal cognitive function as they age.
Potential Antidepressant and Anxiolytic Effects
Emerging research suggests that coluracetam may also have potential antidepressant and anxiolytic effects [6]. These benefits can be attributed to its modulation of glutamate receptors and its ability to reduce stress hormones.
Modulation of Glutamate Receptors
Glutamate is the primary excitatory neurotransmitter in the brain and plays a significant role in mood regulation. Dysregulation of glutamate signaling has been implicated in various mood disorders, including depression and anxiety. Coluracetam has been shown to modulate glutamate receptors, which may help normalize glutamate signaling and, in turn, alleviate depressive and anxiety symptoms.
Reduction of Stress Hormones
Coluracetam may also help reduce the levels of stress hormones such as cortisol, which can contribute to feelings of anxiety and depression. By lowering stress hormone levels, coluracetam may help promote a more balanced mood and a greater sense of well-being.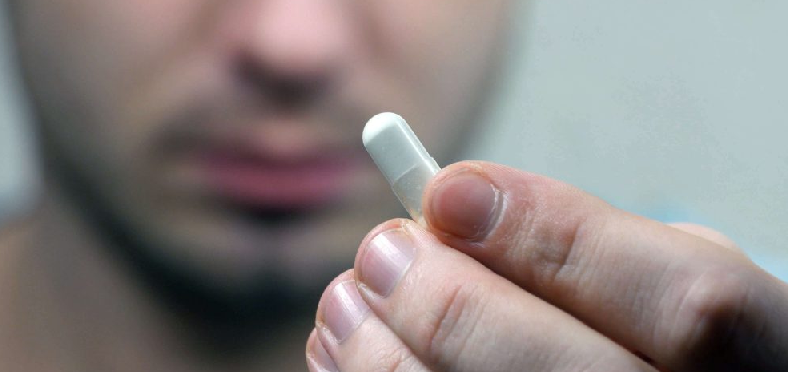 Coluracetam Dosage and Administration
To fully harness the cognitive benefits of coluracetam, it's important to understand the recommended dosage and administration guidelines.
Recommended Dosage
Determining the appropriate dosage of coluracetam is crucial for maximizing its benefits while minimizing potential side effects. Here, we will explore the typical dosage range and the factors that may influence individual dosage requirements.
Typical Dosage Range
The standard recommended dosage of coluracetam for cognitive enhancement ranges from 10 to 80 mg per day, divided into two or three doses. It is advisable to start at the lower end of the dosage range and gradually increase as needed, based on individual response and tolerability.
Factors Affecting Individual Dosage
Several factors can influence the optimal dosage of coluracetam for an individual, including age, weight, metabolism, and sensitivity to nootropics. It's essential to monitor your response to coluracetam and adjust the dosage accordingly, under the guidance of a healthcare professional.
Optimal Timing and Frequency
Understanding when and how often to take coluracetam can help optimize its cognitive-enhancing effects. In this section, we will discuss single versus multiple dosing strategies and the best time of day to administer coluracetam.
Single Dosing vs. Multiple Doses
While some individuals may prefer taking a single dose of coluracetam daily, others may benefit from dividing the total daily dosage into multiple smaller doses. Multiple doses can help maintain stable levels of coluracetam in the bloodstream throughout the day, potentially providing more consistent cognitive enhancement.
Best Time of Day for Administration
The optimal time of day for taking coluracetam may vary depending on individual preferences and daily routines. Some users may find it most effective when taken in the morning to support cognitive function throughout the day, while others may prefer to take it in the afternoon or evening to avoid potential sleep disturbances. It's important to experiment and find the best time of day that works for you, taking into account your individual needs and schedule.
Routes of Administration
There are different ways to administer coluracetam, each with its advantages and disadvantages. In this section, we will discuss the two most common routes of administration: oral ingestion and sublingual administration [7].
Oral Ingestion
Oral ingestion is the most common method of taking coluracetam, usually in the form of capsules or tablets. This method is convenient and straightforward, but may result in slower absorption and lower bioavailability compared to other routes of administration.
Sublingual Administration
Sublingual administration involves placing coluracetam powder or a dissolvable tablet under the tongue, allowing it to be absorbed directly into the bloodstream through the oral mucosa. This method bypasses the digestive system, leading to faster absorption and higher bioavailability. However, it may be less convenient and comfortable compared to oral ingestion.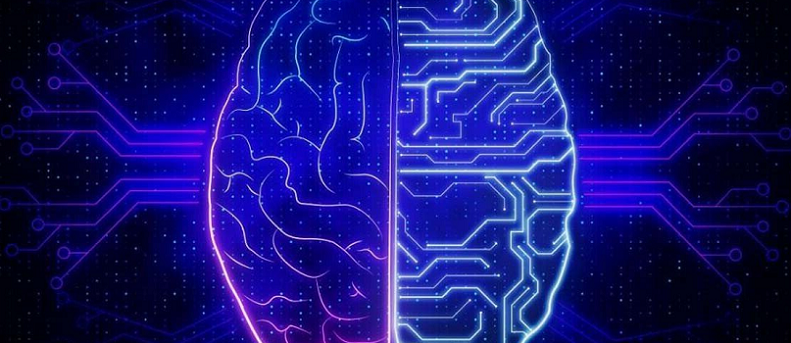 Coluracetam Safety and Precautions
As with any nootropic or supplement, it's important to consider the safety and precautions associated with coluracetam use.
Possible Side Effects
Although coluracetam is generally considered safe and well-tolerated, some users may experience side effects. It's important to be aware of these potential side effects and monitor your response to coluracetam.
Common side effects of coluracetam may include headache, fatigue, nausea, and gastrointestinal discomfort. These side effects are typically mild and may resolve on their own or with a reduction in dosage. If you experience persistent or severe side effects, it's important to discontinue use and consult a healthcare professional.
Contraindications and Drug Interactions
While coluracetam is considered safe for most individuals, there are certain situations in which its use may be contraindicated or require caution.
Individuals with pre-existing medical conditions, such as kidney or liver disease, should consult a healthcare professional before using coluracetam, as its safety in these populations has not been well-established.
Additionally, coluracetam may interact with certain medications, particularly those that affect the cholinergic system, such as acetylcholinesterase inhibitors or other cholinergic agents. If you are currently taking medications, it's essential to discuss the potential for drug interactions with your healthcare provider before using coluracetam.
Importance of Consulting a Healthcare Professional
Before incorporating coluracetam into your cognitive enhancement regimen, it's crucial to consult a healthcare professional. They can help determine if coluracetam is appropriate for you, guide you on the optimal dosage, and monitor for potential side effects or drug interactions.
References

[1] Coluracetam
[2] The Effects of Cognitive Enhancement Drug (Coluracetam) on Visual Perception, Abstract Reasoning, Pattern Recognition, Spatial Orientation, and Analytical Thinking
[3] Coluracetam
[4] Coluracetam V6FL6O5GR7
[5] A Review of the Health Benefits of the New Powerful Nootropic Coluracetam in the Brain
[6] MKC-231, a choline-uptake enhancer: (1) Long-lasting cognitive improvement after repeated administration
[7] Nootropics upgraded my brain and life, Fasoracetam, Coluracetam and Noopept