A Deep Dive into Bromantane: Cognitive Perks, Testosterone, and ADHD Treatment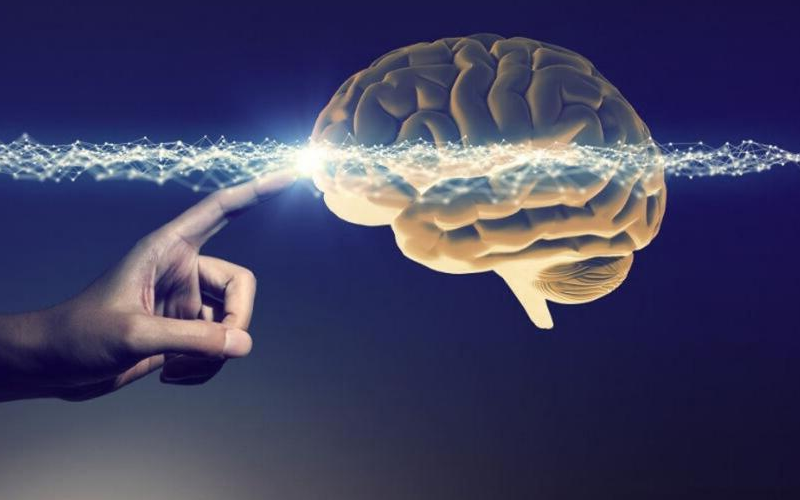 Bromantane is a lesser-known but increasingly popular nootropic substance. Bromantane is known for its cognitive benefits, but it also has an impact on testosterone levels and may potentially be an alternative treatment for ADHD.
Bromantane is a lesser-known but increasingly popular nootropic substance. Bromantane is known for its cognitive benefits, but it also has an impact on testosterone levels and may potentially be an alternative treatment for ADHD.
Introduction to Bromantane
As we embark on our journey to better understand bromantane, it is essential to begin with a brief overview and history of this intriguing compound. Gaining popularity in recent years, bromantane has attracted the attention of researchers and cognitive enhancement enthusiasts alike.
Brief Overview of Bromantane
Bromantane, also known as Ladasten, is a synthetic adamantane derivative that was initially developed in Russia in the 1980s. It is classified as a nootropic and psychostimulant, demonstrating a unique ability to improve cognitive function, enhance memory, and increase focus without the overstimulation commonly associated with traditional stimulants. Bromantane has been used by athletes to improve performance and by individuals seeking to optimize their cognitive abilities in various aspects of their lives.
History and Development of Bromantane
The development of bromantane began in the late 20th century as Soviet scientists sought a new class of performance-enhancing drugs for their athletes. After extensive research and clinical trials, bromantane was introduced as an effective stimulant with minimal side effects and low potential for addiction. Over time, its cognitive-enhancing properties came to light, sparking interest in the broader nootropic community.
Throughout the years, bromantane has been the subject of numerous studies investigating its effects on cognitive function, memory, attention, and mood. These investigations have helped to solidify bromantane's reputation as a promising nootropic substance. As we continue to learn more about this compound, its full potential and applications are still being uncovered.
Cognitive Enhancement: Bromantane Benefits
As we delve deeper into the world of bromantane, it becomes clear that this compound offers a range of cognitive benefits. From enhancing memory and learning to improving focus and concentration, bromantane provides users with the potential to unlock their full cognitive abilities.
Enhanced Memory and Learning
One of the most significant cognitive benefits of bromantane is its ability to improve memory and learning capabilities [1]. Studies have shown that bromantane can enhance both short-term and long-term memory by modulating the activity of specific neurotransmitters in the brain. This effect is particularly beneficial for students, professionals, and anyone seeking to retain more information and learn new skills more efficiently.
Improved Focus and Concentration
Bromantane is also well-known for its ability to increase focus and concentration [2]. Unlike traditional stimulants, which can cause overstimulation and jitteriness, bromantane provides a smooth, sustained boost in attention and mental clarity. This makes it an ideal choice for individuals looking to enhance their productivity in work or study environments without the unwanted side effects often associated with other stimulants.
Reduced Anxiety and Depression
In addition to its cognitive-enhancing properties, bromantane has been found to have anxiolytic and antidepressant effects [3]. By modulating the levels of key neurotransmitters, such as dopamine and serotonin, bromantane helps to promote a sense of calm and well-being. This can be especially beneficial for individuals struggling with anxiety, stress, or depression, as it may help alleviate some of their symptoms while simultaneously improving cognitive function.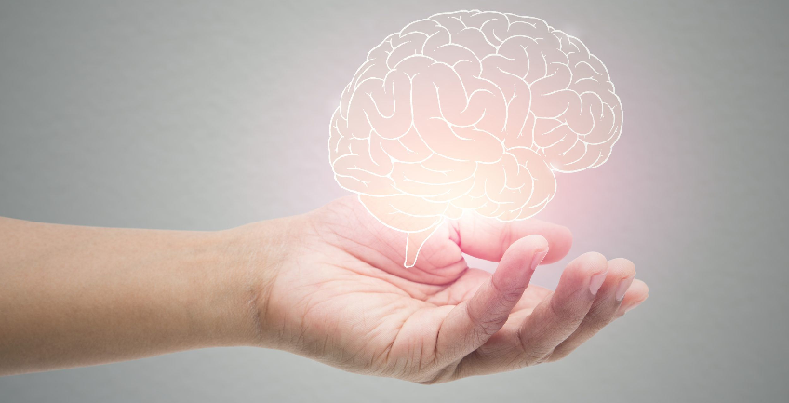 Bromantane Effects: How It Works
Now that we have explored some of the cognitive benefits of bromantane, it is essential to understand how this compound works within the brain to produce these effects.
Dopamine and Serotonin Regulation
One of the primary ways bromantane exerts its cognitive-enhancing effects is through the regulation of dopamine and serotonin levels in the brain [4]. Bromantane increases the expression of genes involved in dopamine synthesis and transport, leading to elevated dopamine levels. Additionally, it has been shown to increase serotonin levels by inhibiting the enzyme responsible for breaking down this neurotransmitter.
The increase in dopamine and serotonin levels can result in enhanced mood, motivation, and overall cognitive function. This combination of effects makes bromantane particularly appealing for individuals seeking to improve their mental performance while also benefiting from the mood-enhancing properties of the compound.
Neuroprotective Properties
Another key aspect of bromantane's effects is its neuroprotective properties. Studies have demonstrated that bromantane can protect the brain from various types of damage, including oxidative stress and inflammation [5]. This neuroprotective effect may help to preserve cognitive function and slow down the natural decline in mental abilities associated with aging.
Increased Energy Production
Bromantane has also been found to increase energy production within cells by enhancing the function of mitochondria, the cellular structures responsible for generating energy. This increased energy production can contribute to improved mental and physical performance, making bromantane a popular choice as a nootropic supplement.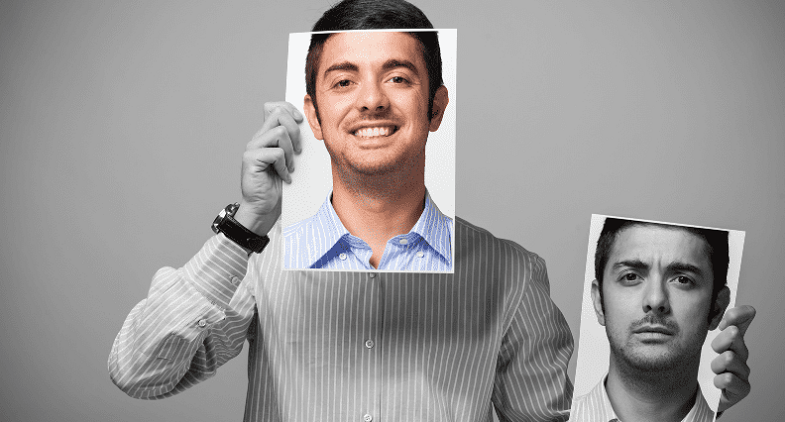 Bromantane Testosterone: The Hormone Connection
While much of the focus on bromantane has centered around its cognitive benefits, emerging research suggests that it may also have an impact on hormone levels, specifically testosterone [6]. This connection is of particular interest to athletes, fitness enthusiasts, and anyone looking to optimize their hormonal health alongside cognitive function.
The Role of Testosterone in Cognitive Function
Testosterone, a hormone primarily produced in the testes of males and the ovaries of females, plays a critical role in various aspects of health and well-being. While it is commonly associated with traits such as muscle growth, bone density, and libido, testosterone also has a significant impact on cognitive function. Research has shown that optimal testosterone levels are associated with improved memory, mental clarity, and mood. Consequently, understanding the relationship between bromantane and testosterone can provide valuable insights into the full range of benefits offered by this compound.
Bromantane's Impact on Testosterone Levels
Recent studies have revealed that bromantane may influence testosterone levels in both male and female users. While the exact mechanism of action is not yet fully understood, it is believed that bromantane may enhance the synthesis and secretion of testosterone by modulating the activity of certain enzymes and signaling pathways within the body. This increase in testosterone levels could potentially contribute to the cognitive-enhancing effects of bromantane, as well as provide additional benefits related to hormonal health.
Potential Benefits for Athletes and Fitness Enthusiasts
The potential impact of bromantane on testosterone levels has generated considerable interest among athletes and fitness enthusiasts. In addition to its cognitive benefits, increased testosterone levels can lead to enhanced muscle growth, improved physical performance, and faster recovery times. While more research is needed to fully understand the extent of bromantane's impact on testosterone, its potential to improve both cognitive function and physical performance makes it an attractive option for those looking to optimize their overall health and well-being.
Bromantane ADHD: A Novel Approach to Treatment
Attention Deficit Hyperactivity Disorder (ADHD) is a common neurodevelopmental disorder that affects millions of people worldwide. Traditional treatments for ADHD have primarily focused on stimulant medications, such as methylphenidate and amphetamine-based drugs. However, these medications can have undesirable side effects and may not be suitable for everyone. As a result, researchers have been exploring alternative treatment options, including bromantane, which has shown promise in addressing some of the symptoms associated with ADHD [7].
Limitations of Traditional ADHD Medications
While traditional stimulant medications can be effective in treating ADHD symptoms, they are not without limitations. Some of the common side effects associated with these medications include increased heart rate, elevated blood pressure, loss of appetite, and sleep disturbances. Additionally, stimulant medications have the potential for abuse and addiction, which may be concerning for some individuals and their families.
Bromantane's Potential as an Alternative Treatment
Given the limitations of traditional ADHD medications, there is a growing interest in exploring alternative treatment options like bromantane. Its unique combination of cognitive-enhancing and anxiolytic effects makes it an appealing candidate for treating ADHD symptoms. Bromantane's ability to increase focus, improve memory, and stabilize mood may provide relief for individuals struggling with attention deficits, impulsivity, and hyperactivity. Furthermore, its lower potential for addiction and more favorable side effect profile may make it a safer option for long-term use.
Case Studies and Research Findings
Although research into bromantane's efficacy as an ADHD treatment is still in its early stages, some case studies and preliminary findings have shown promise. For example, a small study conducted in Russia found that bromantane was effective in improving attention, memory, and cognitive performance in children with ADHD. More extensive, controlled studies are needed to establish the effectiveness and safety of bromantane for ADHD treatment definitively. However, these initial findings provide a solid foundation for future research and highlight the potential for bromantane to serve as a novel approach to treating ADHD symptoms.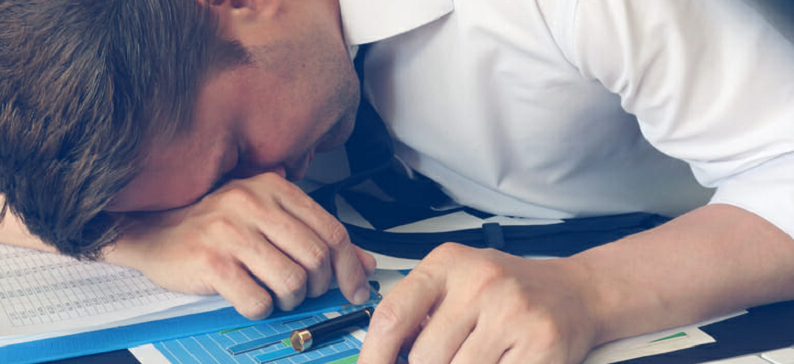 Bromantane Experience: Personal Accounts and Anecdotes
While scientific research and clinical trials provide valuable insights into the potential benefits and effects of bromantane, personal accounts and anecdotes from users can offer additional perspectives on the real-world application of this compound. By examining these individual experiences, we can gain a better understanding of how bromantane may affect different people and what factors may influence its efficacy.
Positive Experiences with Bromantane
Many bromantane users have reported positive experiences, noting improvements in cognitive function, mood, and overall well-being. Some common themes in these accounts include increased mental clarity, enhanced focus, reduced anxiety, and improved motivation. These anecdotal reports suggest that bromantane may be particularly beneficial for individuals seeking to optimize their cognitive performance in work, school, or other mentally demanding environments.
Potential Side Effects and Precautions
While the majority of bromantane users report positive experiences, it is essential to be aware of the potential side effects and precautions associated with its use. Some individuals may experience mild side effects such as headache, dizziness, or gastrointestinal discomfort. It is important to consult with a healthcare professional before starting any new supplement or medication, including bromantane. Additionally, users should be cautious when combining bromantane with other medications or substances, as interactions may occur.
Tips for Maximizing Benefits
To maximize the potential benefits of bromantane, users may consider implementing a few strategies. First, starting with a lower dose and gradually increasing it can help minimize the risk of side effects and determine the optimal dosage for individual needs. Second, establishing a consistent daily routine and taking bromantane at the same time each day can help ensure stable levels of the compound in the body. Finally, maintaining a healthy lifestyle, including proper nutrition, regular exercise, and sufficient sleep, can further support cognitive function and overall well-being while using bromantane.
Bromantane and Alcohol: Interactions and Implications
As with any substance, it is crucial to consider potential interactions between bromantane and other substances, such as alcohol. Understanding the possible effects of combining bromantane and alcohol can help users make informed decisions about their consumption habits and minimize the risk of adverse effects.
Bromantane and Alcohol: A Cautionary Approach
While there is limited research specifically examining the interaction between bromantane and alcohol, it is generally advisable to exercise caution when combining any nootropic or medication with alcohol. Alcohol is known to have a depressant effect on the central nervous system, which may counteract some of the cognitive-enhancing properties of bromantane. Additionally, combining alcohol with bromantane may increase the risk of side effects or exacerbate existing ones.
Potential Risks and Consequences
Although the exact risks associated with combining bromantane and alcohol are not well-documented, there are some potential consequences to consider. Combining alcohol with bromantane could potentially diminish the positive effects of bromantane on cognitive function, mood, and motivation. Furthermore, alcohol consumption can lead to dehydration, which may exacerbate some of the side effects associated with bromantane use, such as headache or dizziness.
Tips for Safe Consumption
For individuals who choose to consume alcohol while taking bromantane, it is essential to follow some safety guidelines. First, moderation is key; limit alcohol intake and avoid excessive consumption. Second, allow sufficient time between taking bromantane and consuming alcohol to minimize the potential for interactions. Finally, be attentive to any changes in mood, cognitive function, or physical symptoms when combining bromantane and alcohol, and consult a healthcare professional if concerns arise.
Bromantane Half Life: Understanding Dosage and Timing
An important factor to consider when using bromantane is its half-life, which refers to the amount of time it takes for the concentration of the compound in the body to decrease by half. Understanding the half-life of bromantane can help users determine the appropriate dosage and timing for their individual needs, ensuring optimal benefits while minimizing the risk of side effects.
The Half-Life of Bromantane
Bromantane's half-life is estimated to be between 8 to 12 hours, depending on individual metabolism and other factors [8]. This relatively long half-life means that bromantane remains active in the body for an extended period, allowing for a sustained release of its cognitive-enhancing and mood-boosting effects. As a result, users often find that a single daily dose is sufficient to maintain consistent benefits throughout the day.
Determining Dosage and Frequency
Given its long half-life, bromantane can typically be taken once daily to achieve the desired effects. However, the optimal dosage may vary depending on factors such as individual tolerance, body weight, and desired outcomes. It is generally recommended to start with a lower dose (e.g., 50-100 mg per day) and gradually increase if necessary, up to a maximum daily dose of 200 mg.
When first starting with bromantane, users should carefully monitor their response and adjust the dosage accordingly. It is important to remember that individual responses can vary, and what works for one person may not be ideal for another. Consulting with a healthcare professional can provide further guidance on the appropriate dosage and frequency for individual needs.
Timing Considerations
As bromantane's effects can last for an extended period due to its long half-life, it is usually best to take the dose in the morning or early afternoon. Taking bromantane too late in the day may interfere with sleep due to its stimulating effects. By carefully considering the timing of their dose, users can maximize the benefits of bromantane while minimizing potential disruptions to their sleep schedule.
References

[1] Can Bromantane Safely Improve Your Mood and Energy? The Science of Bromantane as a Nootropic
[2] The effect of bromantane on the cardiovascular and sympathetic-adrenal systems
[3] The Pharmacology of Actoprotectors: Practical Application for Improvement of Mental and Physical Performance
[4] Bromantane
[5] The Pharmacology of Actoprotectors: Practical Application for Improvement of Mental and Physical Performance
[6] What is Bromantane used for?
[7] Alzheimer's Study Sparks a New Round of Debate over the Amyloid Hypothesis
[8] Effect of bromantane, a new immunostimulating agent with psychostimulating activity