Navigating the Citicoline Experience: From Basics to Cautions of Taking This Nootropic
In the ever-evolving landscape of cognitive health and enhancement, citicoline emerges as a compelling figure. Touted for its potential brain-boosting properties, citicoline promises not just improved cognitive function but also a beacon of hope for various mental health issues. However, like any substance, it's essential to delve deeper than just surface claims. Here we provide a comprehensive overview of citicoline, from its origins and benefits to guidelines for consumption and associated cautions.
What Is Citicoline?
Citicoline, also known as CDP-Choline, is a vital compound that has garnered attention for its cognitive benefits. Before diving deep into its origin, let's first understand what citicoline is.
Citicoline Definition and Introduction
What Is Citicoline?
Citicoline is a naturally occurring compound that serves as an intermediate in the generation of phosphatidylcholine from choline. This biochemical process is essential for the synthesis of membrane phospholipids. Being a vital component of cell membranes, especially neuronal membranes, citicoline plays an essential role in maintaining neuronal structure and function.
With a clearer picture of what citicoline is, let's explore its origin and history.
Citicoline Origin and Background
Where Does Citicoline Come From?
Citicoline is synthesized endogenously, which means it's produced within the human body. Specifically, it's generated during the process where choline is metabolized. Choline can be obtained from various dietary sources, such as eggs, beef liver, soybeans, and wheat germ.
Once consumed, the body can convert choline to citicoline, ensuring its availability for various physiological functions.
Names and terminologies can sometimes be confusing, especially when it comes to scientific compounds. Let's decipher some of these terms related to citicoline [1].
Citicoline Names and Terminologies
Citicoline Pronunciation
Citicoline is pronounced as "sih-tee-COH-leen."
Citicoline Common Name
Often, citicoline is referred to by its other popular name: CDP-Choline, which stands for cytidine diphosphate-choline.
Citicoline Scientific Name
In the realm of biochemistry, citicoline is known as Cytidine 5′-diphosphocholine.
A natural question that arises is how citicoline stands in comparison to other similar compounds. Let's shed some light on that.
Comparative Understanding of Citicoline
Citicoline vs. Choline
While both citicoline and choline play pivotal roles in brain health and function, they aren't the same. Choline is a water-soluble nutrient that's crucial for several physiological functions, including neurotransmitter synthesis. On the other hand, citicoline, as previously discussed, is an intermediate in the synthesis of phosphatidylcholine from choline. When consumed, citicoline provides both choline and cytidine, which can be beneficial for brain health.
Citicoline CDP Choline: Explained
As highlighted earlier, CDP-Choline is just another name for citicoline. CDP stands for "cytidine diphosphate." So, when we speak of citicoline or CDP-Choline, we are referring to the same compound that offers potential cognitive benefits [2].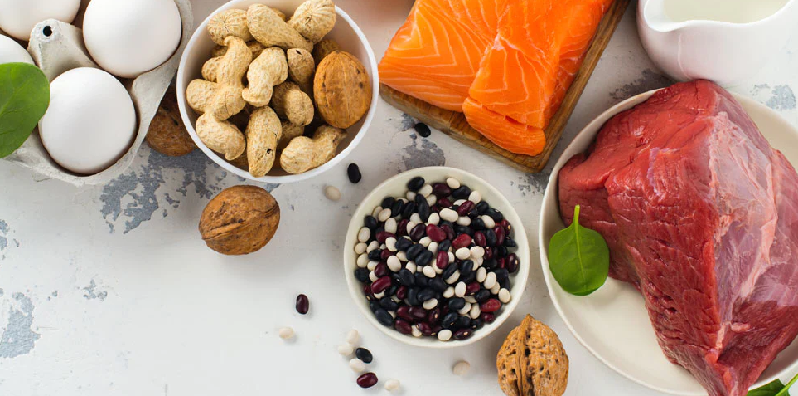 What Is Citicoline Used For?
The remarkable qualities of citicoline have made it a subject of intensive study, especially in the realms of neurology and cognitive health.
Overview of Citicoline Uses
What Does Citicoline Do?
Citicoline plays a dual role in the body. Firstly, it aids in the synthesis of phosphatidylcholine, an essential component of cell membranes. This ensures cellular integrity, especially within the brain. Secondly, citicoline is believed to enhance the production of several key neurotransmitters, which are chemical messengers responsible for transmitting signals in the brain. This includes neurotransmitters like dopamine and acetylcholine, both of which play significant roles in mood regulation, memory, and overall cognitive function.
Specific Benefits and Applications of Citicoline
Citicoline Benefits
The consumption of citicoline is associated with a plethora of benefits, especially concerning brain health. This includes enhanced memory, improved focus, and potential protective effects against cognitive decline. Furthermore, its role in neurotransmitter synthesis suggests potential benefits in mood regulation and overall mental well-being.
Citicoline Dopamine Connection
Dopamine is a neurotransmitter intricately linked with pleasure, motivation, and reward mechanisms within the brain. Citicoline is believed to boost dopamine levels by providing the brain with the necessary precursors for its synthesis. This could potentially lead to improved mood and motivation [3].
Citicoline and Mental Health
Mental health is a vast domain, and the role of citicoline is being investigated in several areas:
Citicoline and Anxiety
Preliminary research indicates that citicoline might have anxiolytic (anti-anxiety) effects due to its potential to modulate neurotransmitter balance. However, more research is needed to confirm these findings.
Citicoline Depression
Some studies suggest that citicoline can be beneficial in managing depressive symptoms, potentially by influencing the levels of dopamine and other neurotransmitters.
Citicoline and ADHD
Attention-deficit/hyperactivity disorder (ADHD) has been linked to imbalances in neurotransmitters. While not a primary treatment, citicoline might offer supportive benefits in managing ADHD by optimizing neurotransmitter levels.
Citicoline and Bipolar
The potential mood-stabilizing effects of citicoline could offer adjunctive benefits in the management of bipolar disorder. However, it's important to note that more research is needed in this area.
Citicoline and Cardiovascular Health
Citicoline and Blood Pressure
While citicoline's primary focus is on brain health, there's emerging evidence to suggest it might influence blood pressure regulation. This could be due to its impact on neurotransmitter balance and vascular health.
Citicoline and Co-Administered Drugs
Citicoline and Adderall
Adderall, a stimulant medication commonly prescribed for ADHD, can impact neurotransmitter levels. There's interest in whether citicoline can modulate or complement the effects of Adderall, possibly by supporting neurotransmitter synthesis and balance.
Understanding Citicoline's Function
Citicoline Mechanism of Action
At its core, citicoline's mechanism involves supplying the body with the precursors necessary for the synthesis of phosphatidylcholine and neurotransmitters. By doing so, it ensures the integrity of neuronal membranes and supports optimal brain function. Furthermore, citicoline might exert antioxidant effects, protect against neurotoxins, and enhance cerebral blood flow [4].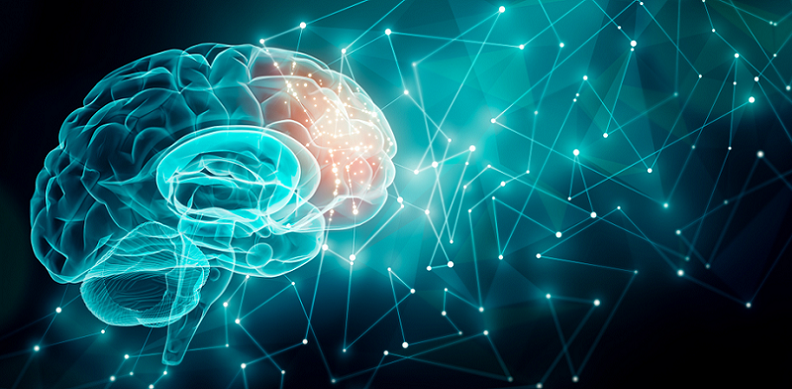 Consuming Citicoline
The potential benefits of citicoline are fascinating, but they can only be reaped when consumed in the right manner. Understanding the guidelines, timings, and considerations associated with citicoline intake is crucial for anyone looking to harness its cognitive and overall health benefits.
Guidelines for Citicoline Intake
How to Take Citicoline
Citicoline is typically available in oral supplement form, either as capsules or powders. To consume, one should follow the recommended dosage as suggested by the manufacturer or a healthcare professional. It's advisable to start with a lower dose and gradually increase, especially for those who are new to nootropics or citicoline.
Citicoline Dosage Recommendations
While the optimal dosage might vary depending on individual needs and specific health goals, a common dosage range is between 250 to 1000 mg per day. It's essential to consult with a healthcare provider to determine the most suitable dose, keeping in mind any pre-existing conditions or medications.
Best Time to Take Citicoline
Citicoline can be consumed at any time of the day, but many users prefer taking it in the morning or early afternoon. This is because citicoline can potentially boost alertness and mental energy, which might disrupt sleep if taken too close to bedtime.
Citicoline Timing and Duration Considerations
Citicoline Before Bed: Benefits and Considerations
While some individuals take citicoline before bedtime to support overnight brain repair and regeneration, others might find it disrupts their sleep. It's crucial to monitor one's response and adjust the timing accordingly. If sleep disturbances are noted, it's better to consume citicoline earlier in the day.
Citicoline Half Life
The half-life of a substance refers to the time it takes for its concentration to reduce by half in the bloodstream. Citicoline has a relatively short half-life of around 56 hours. This means its effects won't last all day, which is why some individuals opt for split dosages to maintain consistent levels throughout the day.
Long-Term Use of Citicoline
Citicoline Long Term Use: Insights and Findings
Research suggests that citicoline is generally well-tolerated, even with prolonged use. However, like any supplement, it's important to periodically assess its necessity and effectiveness. Regular consultation with a healthcare professional can help monitor any potential side effects or interactions and adjust the dosage as needed.
How Long Does Citicoline Take to Work?
The onset of citicoline's effects can vary from person to person. Some individuals report feeling heightened alertness and improved focus within hours of their first dose. However, for more sustained cognitive benefits, consistent use over weeks or even months might be required.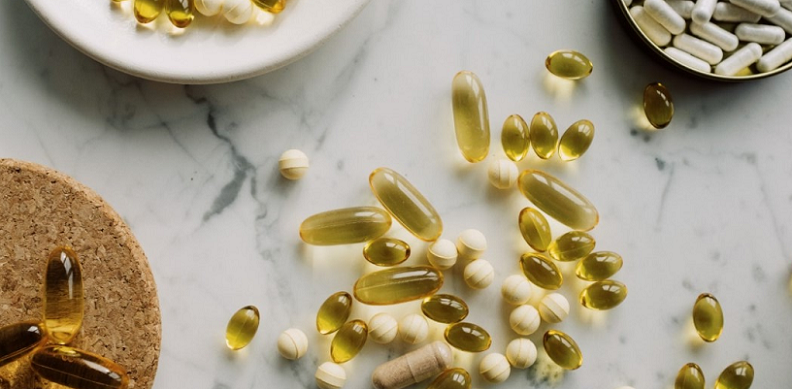 Citicoline Cautions
As with any supplement, it's paramount to approach citicoline with a sense of awareness and caution. Although citicoline is generally considered safe, understanding potential side effects, contraindications, and interactions is essential for informed and safe consumption.
Citicoline Safety Concerns
Is Citicoline Safe?
Citicoline has a strong safety profile and is generally well-tolerated by most individuals. Numerous studies have showcased its safety, even at higher dosages. However, as with any supplement, there's always a potential for side effects or reactions, especially if taken in conjunction with certain medications or by individuals with specific health conditions [5].
Is Citicoline a Stimulant?
While citicoline is not a stimulant in the traditional sense, like caffeine or certain ADHD medications, it can enhance alertness and mental energy. This is primarily due to its role in neurotransmitter production and enhancement of brain function, rather than direct stimulatory effects.
Potential Side Effects Associated With Citicoline
Understanding the side effects associated with citicoline is crucial for those considering its long-term use.
Citicoline Side Effects
Most individuals tolerate citicoline well, but potential side effects may include headaches, nausea, diarrhea, and insomnia. It's essential to monitor one's response and consult with a healthcare professional if any adverse reactions are observed.
Citicoline Contraindications and Interactions
Citicoline might not be suitable for everyone, and its interaction with other substances or conditions warrants consideration.
Citicoline Contraindications
Individuals with certain medical conditions, especially those related to the liver or kidneys, should approach citicoline with caution. Furthermore, those on medications affecting blood pressure or neurotransmitter levels should discuss citicoline intake with their doctor before starting supplementation.
Citicoline Interactions
Citicoline can interact with medications that influence neurotransmitter levels, such as antidepressants, antipsychotics, or stimulant medications. Additionally, since citicoline might influence blood pressure, there's potential for interactions with antihypertensive drugs. Always consult with a healthcare provider to ensure safe and synergistic use of citicoline with other medications.
References

[1] CDP Choline
[2] Citicoline: A Superior Form of Choline?
[3] Citicoline: A Food Beneficial for Patients Suffering from or Threated with Glaucoma
[4] Citicoline Benefits & Supplements
[5] How Nootropics Boost Mental Clarity and Focus