Comparing Synthetic vs. Natural Nootropics: Benefits and Limitations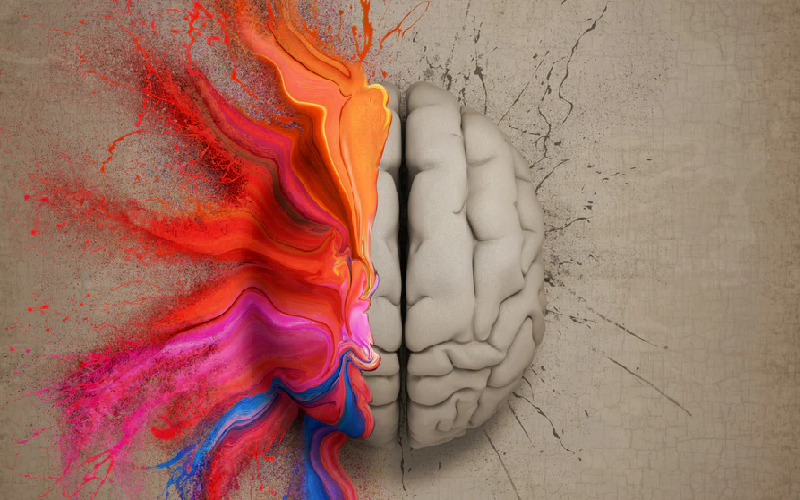 In the quest for enhanced cognitive performance and mental clarity, the world of nootropics offers a fascinating array of options. These substances, known for their brain-boosting abilities, come in two primary forms: synthetic and natural. Here we look into the intriguing world of nootropics, comparing synthetic variants, often developed in laboratories for targeted effects, with their natural counterparts, derived from plant and herbal sources. As we navigate through this comparison, we explore the benefits and limitations of each, uncovering their mechanisms of action, potential risks, and the ethical and legal landscapes surrounding their use.
Introduction to Synthetic and Natural Nootropics
In an era where mental performance and cognitive enhancement are highly valued, the intrigue surrounding nootropics has surged. These cognitive enhancers, available in various forms, promise to boost memory, creativity, motivation, and overall brain function. However, with the plethora of options available, it becomes imperative to understand the differences and implications of choosing between synthetic and natural nootropics.
Definition of Nootropics
Before delving into the comparison, it's crucial to understand what nootropics are. Coined in 1972 by Dr. Corneliu E. Giurgea, the term "nootropic" combines the Greek words "nous" (mind) and "trepein" (to bend or turn). Nootropics are substances that can potentially improve cognitive function, particularly executive functions, memory, creativity, or motivation, in healthy individuals. They range from well-known substances like caffeine to more complex compounds developed in pharmaceutical laboratories or derived from natural sources.
Overview of Synthetic vs. Natural Nootropics
Synthetic nootropics are man-made compounds created in laboratories. These include various prescription drugs, like modafinil and piracetam, and are often designed for specific cognitive enhancement purposes. On the other hand, natural nootropics are sourced from nature, commonly from plants like Ginkgo Biloba or substances like Omega-3 fatty acids. They are usually preferred for their perceived safety and holistic approach to cognitive health.
Understanding Synthetic Nootropics
As we dig into the realm of synthetic nootropics, it's important to understand their unique characteristics, how they work, and the potential benefits and risks they carry. Synthetic nootropics, designed in labs, have been a subject of great interest in neuroscientific research and have found a place in both medical and non-medical usage.
Definition and Examples of Synthetic Nootropics
Synthetic nootropics are man-made substances created to enhance cognitive function. These include a range of compounds, from widely-used caffeine in its pure form to prescription drugs like Modafinil and Adderall. For instance, Modafinil, initially developed to treat narcolepsy, is now popular for its ability to improve alertness and concentration. Another example, Piracetam, one of the oldest synthetic nootropics, is known for its potential to improve memory and neurological function.
Mechanism of Action of Synthetic Nootropics
The mechanism of action for synthetic nootropics varies depending on the compound. Generally, they act on the brain's neurotransmitter systems to enhance cognitive functions. For instance, stimulants like Adderall increase the levels of dopamine and norepinephrine in the brain, leading to improved concentration and alertness. Others, like Racetams, are thought to enhance neuroplasticity and even protect against neurological decline [1].
Common Uses and Benefits of Synthetic Nootropics
Synthetic nootropics are used for a variety of purposes. In the medical field, they are prescribed for conditions like ADHD, Alzheimer's disease, and narcolepsy. Beyond medical use, they are popular in the world of biohacking and among professionals and students seeking an edge in cognitive performance. Benefits reported by users include improved memory, faster cognitive processing, increased focus, and enhanced motivation.
Potential Risks and Side Effects of Synthetic Nootropics
While synthetic nootropics offer significant benefits, they also come with potential risks and side effects. These can range from mild issues like insomnia and anxiety to more severe effects like dependency and cardiovascular problems, especially with prolonged use or misuse. It's also worth noting that the long-term effects of many synthetic nootropics are still not fully understood, which calls for a cautious approach to their use.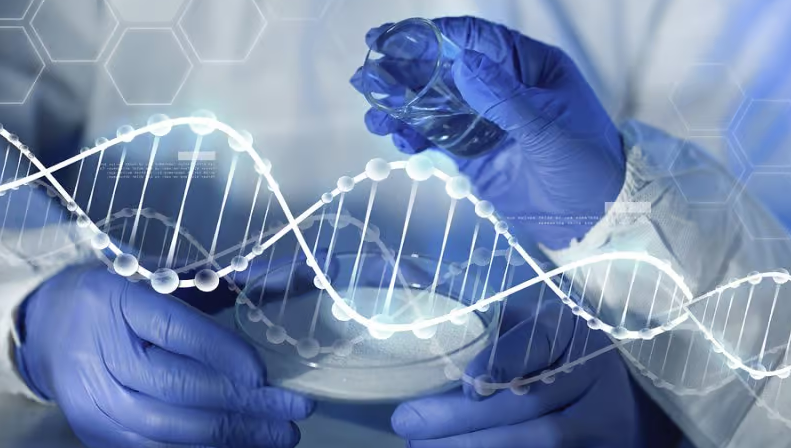 Exploring Natural Nootropics
In contrast to synthetic nootropics, natural nootropics offer a different approach to cognitive enhancement. Derived from plants, herbs, and other natural sources, they have been used for centuries in traditional medicine. This section explores the world of natural nootropics, their sources, benefits, and limitations.
Definition and Examples of Natural Nootropics
Natural nootropics are substances found in nature that are believed to enhance cognitive function. These include a variety of herbs, plant extracts, and nutrients. Examples include Ginkgo Biloba, known for its memory-enhancing properties; Bacopa Monnieri, used in Ayurvedic medicine for improving memory and cognitive processing; and Omega-3 fatty acids, which are crucial for brain health and cognitive function. These substances are often consumed in their natural form or as dietary supplements [2].
Mechanism of Action of Natural Nootropics
The mechanisms by which natural nootropics affect the brain can vary widely. Many work by enhancing blood flow to the brain, providing essential nutrients, or acting as antioxidants. For instance, Ginkgo Biloba is thought to improve cognitive function by increasing blood circulation in the brain, while Omega-3 fatty acids contribute to the maintenance and repair of neuronal cell membranes.
Common Uses and Benefits of Natural Nootropics
Natural nootropics are commonly used by individuals looking for a subtle, sustainable boost in cognitive function. They are often preferred for their perceived safety profile and holistic benefits. Reported advantages include improved memory, reduced anxiety, better focus, and overall brain health support. Many users turn to natural nootropics as a long-term strategy for maintaining cognitive health, especially as they age.
Potential Risks and Side Effects of Natural Nootropics
Although natural nootropics are generally considered safer than synthetic alternatives, they are not without their risks and limitations. The effects can be subtler and may take longer to become noticeable. Additionally, as dietary supplements, they are less regulated, which can lead to inconsistencies in potency and purity. Side effects, while typically milder, can include gastrointestinal discomfort, allergic reactions, or interactions with other medications.
Comparative Analysis of Natural and Synthetic Nootropics
Having explored both synthetic and natural nootropics individually, it's essential to compare them side by side to understand their respective strengths and weaknesses. This comparative analysis will focus on key aspects such as efficacy, safety, and accessibility, offering insights into how these two types of nootropics stack up against each other.
Nootropics Efficacy in Cognitive Enhancement
Short-Term Benefits
Synthetic nootropics are often recognized for their immediate and potent effects on cognitive enhancement. They can quickly improve alertness, concentration, and memory recall. However, these effects are usually short-lived and may diminish with regular use [3].
Natural nootropics, in contrast, tend to offer more gradual and subtle improvements. Their benefits, such as enhanced memory and reduced stress, often accumulate over time and are more sustainable in the long run.
Long-Term Effects
The long-term effects of synthetic nootropics are not fully understood, and there is concern about potential dependency and tolerance development. Some may also have adverse effects on brain health with prolonged use.
Natural nootropics are generally considered to have a better long-term safety profile. They often provide antioxidants and other neuroprotective compounds that can support brain health over time. However, their long-term efficacy in cognitive enhancement is less studied and varies widely among individuals.
Safety Profile of Nootropics
Immediate Side Effects
Synthetic nootropics can cause a range of side effects, including insomnia, anxiety, and increased heart rate, particularly at high doses or with frequent use.
Natural nootropics are typically associated with fewer and milder side effects, such as digestive discomfort or mild headaches, but they are not entirely free from adverse effects.
Long-Term Health Implications
The long-term health implications of synthetic nootropics remain a significant concern. Issues such as potential neurotoxicity, dependency, and other health risks require more research and understanding [4].
While natural nootropics are generally perceived as safer for long-term use, the lack of comprehensive studies and regulation means that their long-term effects are also not fully understood.
Accessibility and Cost of Nootropics
Availability in Different Regions
Synthetic nootropics, especially prescription drugs, are regulated and may not be readily available or legal in all regions. Their availability often depends on local laws and medical practices.
Natural nootropics, usually sold as dietary supplements, tend to be more widely available. However, the quality and potency can vary significantly from one product to another.
Economic Considerations
Synthetic nootropics can be expensive, particularly those that require a prescription. The cost can be a barrier for many individuals seeking cognitive enhancement.
Natural nootropics are generally more affordable, but the need for continuous use to maintain their benefits can also add up in terms of cost.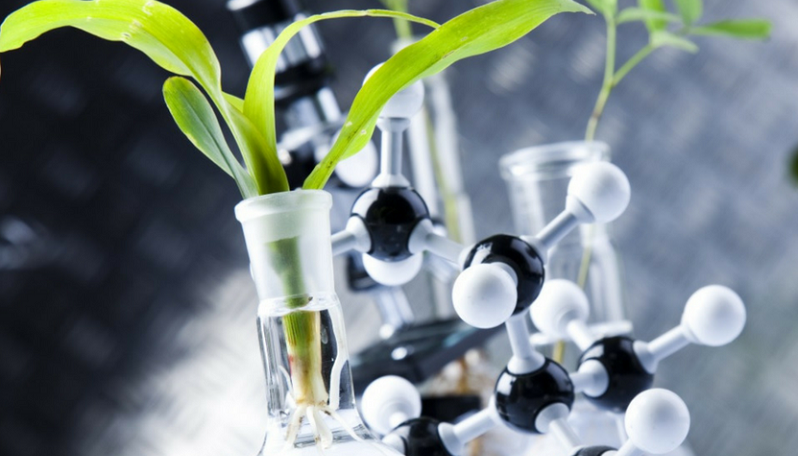 Ethical and Legal Considerations of Nootropics
As we examine the ethical and legal aspects of nootropics, it's important to recognize that their use isn't just a matter of personal choice or health; it also intersects with broader societal norms and regulations. These considerations are critical in shaping the responsible use, distribution, and development of nootropics.
Regulation of Synthetic vs. Natural Nootropics
The regulatory landscape for nootropics varies significantly between synthetic and natural compounds. Synthetic nootropics, especially prescription drugs, are typically subject to stringent regulatory oversight. This oversight ensures that these compounds meet safety and efficacy standards, but it also restricts accessibility. For instance, drugs like Modafinil are available only with a doctor's prescription in many countries, largely due to concerns about potential abuse and adverse effects [5].
Conversely, natural nootropics, often marketed as dietary supplements, are subject to far less stringent regulation. This can lead to inconsistencies in quality and potency, raising concerns about the reliability and safety of these products. The disparity in regulation between synthetic and natural nootropics highlights a significant challenge in ensuring consumer safety and informed decision-making.
Ethical Implications of Use of Nootropics
The use of nootropics, particularly synthetic ones, raises several ethical questions. A primary concern is the potential for creating societal inequalities. If certain nootropics offer significant cognitive enhancement, they might confer an unfair advantage to users, particularly in competitive environments like academics or the workplace. This situation is further complicated when access to these substances is restricted by cost or legal barriers.
Another ethical issue involves the long-term impact of nootropics on brain health, particularly among adolescents and young adults. The non-medical use of cognitive enhancers in educational settings raises concerns about consent, developmental implications, and the natural progression of cognitive abilities.
Legal Status of Nootropics in Various Countries
The legal status of nootropics varies greatly across the globe. Synthetic nootropics, especially those classified as controlled substances, can have complex legal implications. In some jurisdictions, possession of these drugs without a prescription is illegal, reflecting ongoing efforts by authorities to balance the potential benefits with the risks of misuse and addiction.
For natural nootropics, legal issues are generally less complicated, as these substances are typically legal and readily available. However, the lack of strict regulatory oversight can create grey areas regarding the veracity of claims made by manufacturers and the actual contents of these supplements.
References

[1] Natural Vs. Man-made Nootropics: Which is Better?
[2] Nootropics as Cognitive Enhancers: Types, Dosage and Side Effects of Smart Drugs
[3] Natural vs. Synthetic Nootropics: Which is Better?
[4] Natural vs Synthetic Nootropics: Comprehensive Analysis of Benefits, Drawbacks, and Safety Factors
[5] Nootropics as Cognitive Enhancers: Pharmacological Properties and Therapeutic Use