Huperzine A: A Natural Nootropic for Memory, Focus, and Neuroprotection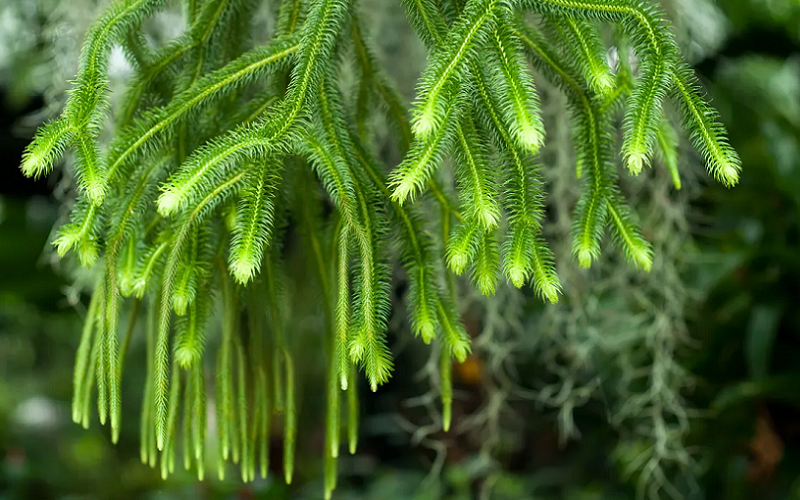 In a world where cognitive performance is increasingly important, many individuals are turning to natural nootropics to support their brain health and mental function. One such compound gaining traction is Huperzine A, a natural alkaloid extracted from the Huperzia serrata plant. Known for its memory-enhancing, focus-boosting, and neuroprotective properties, Huperzine A has garnered significant attention within the nootropic community.
Introduction to Huperzine A
In the realm of cognitive enhancement, natural nootropics have become increasingly popular for those seeking to boost their mental performance without resorting to synthetic compounds or prescription medications. Huperzine A is one such natural nootropic that has captured the interest of researchers and biohackers alike.
Definition and Origins
Huperzine A is a naturally occurring alkaloid derived from the Huperzia serrata plant, a type of clubmoss native to parts of Asia, particularly China, India, and Southeast Asia. The plant has been used in traditional Chinese medicine for centuries, primarily for treating fever, inflammation, and various cognitive disorders.
Traditional Uses
Traditional Chinese medicine practitioners have long recognized the potential of Huperzia serrata in treating various health issues. Huperzine A, the active compound in the plant, has been specifically used to enhance memory and learning, reduce inflammation, and alleviate symptoms of cognitive decline in the elderly. This rich history of traditional use has laid the foundation for the modern exploration of Huperzine A's potential as a nootropic.
Popularity in Modern Nootropics
The ongoing interest in cognitive enhancement has spurred scientific research into natural compounds that can support mental performance. Huperzine A has emerged as a promising candidate in this field, thanks to its well-documented effects on memory, focus, and neuroprotection. Today, Huperzine A is widely available in the form of supplements, often incorporated into nootropic stacks designed to optimize brain function. As we continue to learn more about the potential benefits and applications of Huperzine A, its popularity is likely to grow further within the nootropic community.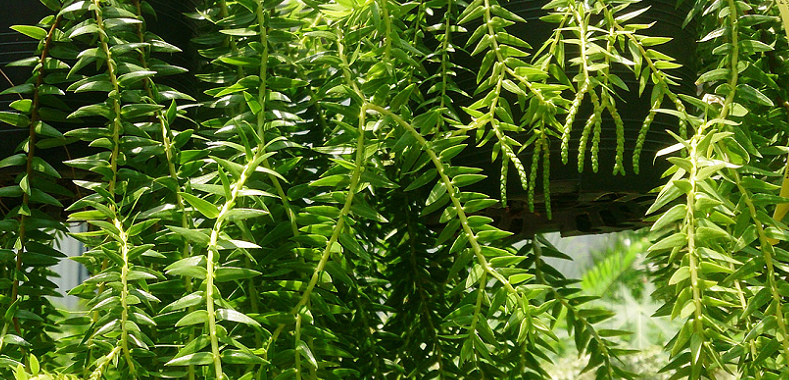 The Science Behind Huperzine A
Understanding the mechanisms through which Huperzine A exerts its cognitive-enhancing effects is crucial for fully appreciating its potential as a natural nootropic.
Acetylcholinesterase Inhibition
One of the primary mechanisms by which Huperzine A enhances cognitive function is by inhibiting the enzyme acetylcholinesterase (AChE) [1]. AChE is responsible for breaking down acetylcholine, a neurotransmitter crucial for learning, memory, and other cognitive processes. By inhibiting AChE, Huperzine A effectively increases the levels of acetylcholine available in the brain, leading to improved cognitive function and enhanced synaptic plasticity, which is the ability of synapses to strengthen or weaken over time in response to changes in neural activity.
NMDA Receptor Modulation
Huperzine A has also been found to modulate N-methyl-D-aspartate (NMDA) receptors, a subtype of glutamate receptors involved in learning and memory. By interacting with these receptors, Huperzine A helps regulate the flow of calcium ions into neurons, which is essential for proper neuronal function and synaptic plasticity [2]. This modulation of NMDA receptors contributes to Huperzine A's overall cognitive-enhancing effects.
Neuroprotection and Antioxidant Properties
In addition to its effects on neurotransmission, Huperzine A has been shown to exhibit neuroprotective properties. This compound can protect brain cells from oxidative stress and damage caused by harmful free radicals. Moreover, Huperzine A has been found to promote the growth of new neurons and enhance the survival of existing ones, a process known as neurogenesis [3]. These neuroprotective and antioxidant properties contribute to Huperzine A's potential in preventing cognitive decline and maintaining overall brain health.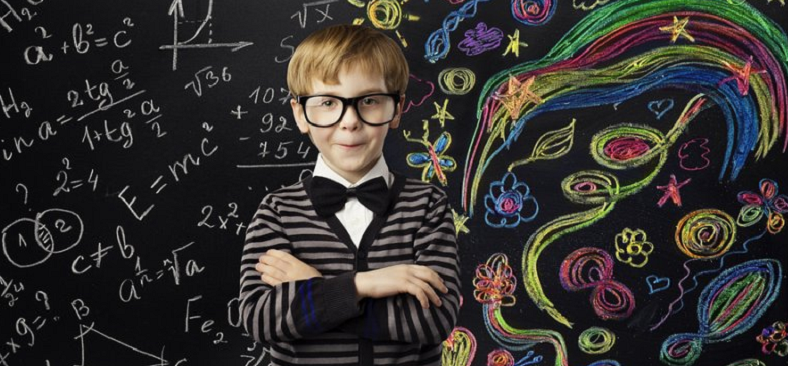 Benefits of Huperzine A
With a solid understanding of the science behind Huperzine A, we can now delve into the numerous benefits it offers as a natural nootropic. From enhancing memory and learning to promoting neuroprotection and brain health, Huperzine A boasts a range of cognitive-enhancing effects.
Enhanced Memory and Learning
As mentioned earlier, Huperzine A increases acetylcholine levels in the brain by inhibiting the enzyme acetylcholinesterase. The resulting increase in available acetylcholine leads to improved memory formation and recall, as well as enhanced learning capabilities [4]. Several studies have demonstrated that Huperzine A supplementation can lead to significant improvements in memory and learning performance, both in healthy individuals and in those experiencing age-related cognitive decline.
Increased Focus and Concentration
The modulation of NMDA receptors by Huperzine A not only contributes to its memory-enhancing effects but also plays a role in promoting focus and concentration. By regulating the flow of calcium ions into neurons, Huperzine A helps optimize neuronal function and synaptic plasticity, which can lead to improved attention and mental clarity [5]. This makes Huperzine A a valuable addition to nootropic stacks for individuals looking to enhance their cognitive performance in demanding tasks or high-pressure situations.
Neuroprotection and Brain Health
Huperzine A's neuroprotective and antioxidant properties provide another layer of cognitive benefits [6]. By protecting brain cells from oxidative stress and promoting neurogenesis, Huperzine A can help maintain overall brain health and prevent cognitive decline associated with aging or neurodegenerative diseases. These properties may also contribute to the potential of Huperzine A in mitigating the effects of brain injuries or other forms of neuronal damage.
Potential Alzheimer's Disease Treatment
Due to its ability to increase acetylcholine levels and provide neuroprotective effects, Huperzine A has been investigated as a potential treatment for Alzheimer's disease [7]. While more research is needed to fully understand its potential in this area, preliminary studies have shown promising results, with Huperzine A demonstrating improvements in cognitive function and quality of life for individuals with Alzheimer's disease.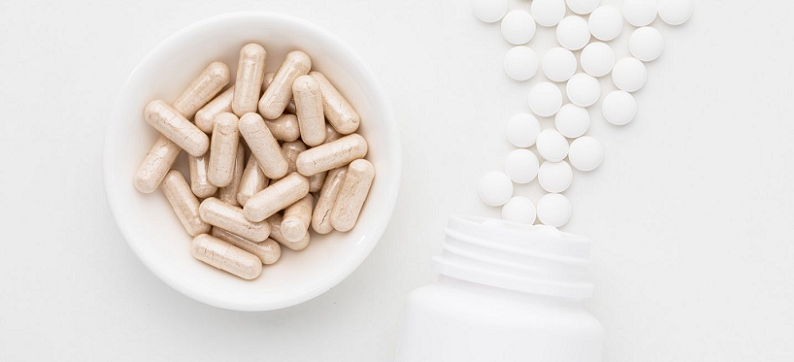 Recommended Dosage and Usage
To fully harness the cognitive-enhancing benefits of Huperzine A, it's crucial to understand the recommended dosage and usage guidelines.
Determining the Right Dosage
The appropriate dosage of Huperzine A can vary depending on factors such as individual sensitivity, body weight, and the specific goals of supplementation. However, most studies and anecdotal reports suggest a daily dosage range of 50-200 micrograms, typically divided into two equal doses. It's essential to start with a lower dosage and gradually increase it to assess your body's response and tolerance. Always consult with a healthcare professional before incorporating Huperzine A or any other nootropic into your regimen.
Huperzine A Supplements
Huperzine A is available in various forms, including capsules, tablets, and liquid extracts. While capsules and tablets are the most common and convenient forms, liquid extracts can provide a more rapid onset of effects due to their faster absorption. Huperzine A is often included in pre-formulated nootropic stacks, but it can also be purchased as a standalone supplement for those who prefer to customize their nootropic regimen.
Cycling Huperzine A for Optimal Benefits
To minimize the risk of developing tolerance and to maintain the effectiveness of Huperzine A, it's advisable to cycle its usage. Cycling refers to the practice of taking a supplement for a specified period followed by a break. A common cycling schedule for Huperzine A is 4 weeks on, followed by 1 week off, though individual preferences and needs may vary. Consulting with a healthcare professional can help you determine the most suitable cycling schedule for your unique circumstances.
Potential Side Effects and Precautions
While Huperzine A is generally considered safe and well-tolerated, it's essential to be aware of potential side effects and precautions when incorporating it into your nootropic regimen.
Common Side Effects
Huperzine A is usually well-tolerated when taken at recommended dosages, but some individuals may experience side effects. Common side effects include headaches, dizziness, nausea, diarrhea, and dry mouth. Most of these side effects are mild and can be alleviated by reducing the dosage or discontinuing use. If side effects persist or worsen, it's essential to consult a healthcare professional for guidance.
Drug Interactions
Huperzine A can interact with certain medications, particularly those that affect acetylcholine levels or have cholinergic properties. These include medications for Alzheimer's disease, such as donepezil and rivastigmine, as well as drugs used to treat myasthenia gravis, like pyridostigmine. Combining Huperzine A with these medications may result in excessive acetylcholine levels, leading to adverse effects. Always consult with a healthcare professional before combining Huperzine A with any prescription medication.
Pregnancy and Breastfeeding Considerations
There is currently limited information on the safety of Huperzine A during pregnancy or breastfeeding. As a precautionary measure, pregnant or breastfeeding individuals should avoid using Huperzine A or consult with a healthcare professional before starting supplementation.
Individuals with Pre-Existing Health Conditions
Certain pre-existing health conditions may require extra caution when considering Huperzine A supplementation. Individuals with epilepsy, heart conditions, or gastrointestinal disorders should consult a healthcare professional before using Huperzine A, as it may exacerbate these conditions or interfere with treatment. Additionally, those with a history of allergic reactions to Huperzia serrata or other clubmoss species should avoid Huperzine A.
Synergistic Effects with Other Nootropics
Huperzine A's cognitive-enhancing effects can be further amplified when combined with other nootropics, creating synergistic effects that yield more significant results than using each compound individually.
Huperzine A and Choline Sources
As Huperzine A increases acetylcholine levels in the brain, it's often beneficial to combine it with choline sources, which provide the building blocks for acetylcholine synthesis [8]. Choline supplements, such as Alpha-GPC or CDP-choline, can help ensure an adequate supply of choline for optimal acetylcholine production. This combination can result in enhanced memory, learning, and focus, as well as reduced risk of side effects associated with cholinergic nootropics.
Huperzine A and Racetams
Racetams, a family of synthetic nootropics that includes Piracetam, Aniracetam, and Phenylpiracetam, are known for their ability to modulate neurotransmitter systems, particularly acetylcholine and glutamate. Combining Huperzine A with racetams can lead to a synergistic effect, as both compounds work to optimize acetylcholine levels and promote synaptic plasticity. This combination may result in improved cognitive performance, particularly in the areas of memory, focus, and mental clarity.
Huperzine A and Bacopa Monnieri
Bacopa Monnieri, a traditional Ayurvedic herb, is another natural nootropic known for its memory-enhancing and neuroprotective properties. Like Huperzine A, Bacopa Monnieri also modulates acetylcholine levels, in addition to affecting other neurotransmitter systems, such as serotonin and dopamine. When combined with Huperzine A, Bacopa Monnieri can further enhance memory and learning capabilities while providing additional neuroprotective benefits. This combination may be particularly useful for individuals seeking to improve long-term memory and cognitive resilience.
References

[1] Huperzine A: an Overview
[2] NMDA Receptor Function During Senescence: Implication on Cognitive Performance
[3] Huperzine A and Its Neuroprotective Molecular Signaling
[4] Huperzine A: Is it an Effective Disease-Modifying Drug
[5] Brain-derived neurotrophic factor in Alzheimer's disease and its pharmaceutical potential
[6] Galantamine: Exploring the Nootropic Benefits of This Acetylcholinesterase Inhibitor
[7] Huperzine A in Alzheimer's Disease
[8] Benefits of Boosting Acetylcholine