Galantamine: Exploring the Nootropic Benefits of This Acetylcholinesterase Inhibitor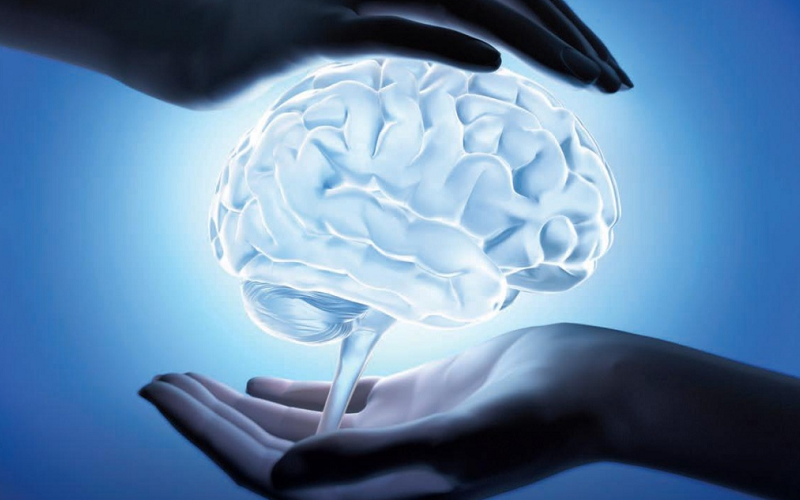 In recent years, nootropics, also known as "smart drugs" or cognitive enhancers, have gained significant attention for their potential to improve mental performance. One such nootropic, galantamine, has shown promise in not only enhancing cognitive function but also providing a range of other benefits. As an acetylcholinesterase inhibitor, galantamine plays a crucial role in regulating the levels of the neurotransmitter acetylcholine, which is essential for memory, learning, and other cognitive processes.
Introduction to Galantamine
Galantamine, a powerful compound with nootropic properties, has captured the interest of researchers and enthusiasts alike. As an acetylcholinesterase inhibitor, it offers a unique approach to enhancing cognitive function and promoting brain health.
Definition of Nootropics
Nootropics, also known as "smart drugs" or cognitive enhancers, are substances that improve cognitive function, particularly executive functions, memory, creativity, or motivation in healthy individuals. They have become increasingly popular in recent years as people seek to enhance their mental performance and gain a competitive edge in various aspects of life. Nootropics can be natural or synthetic, and their effects can range from subtle to more pronounced, depending on the specific compound and individual response.
Galantamine as an Acetylcholinesterase Inhibitor
Galantamine is a natural alkaloid and acetylcholinesterase inhibitor, which means it prevents the breakdown of acetylcholine, a neurotransmitter crucial for memory, learning, and other cognitive processes. By inhibiting the enzyme acetylcholinesterase, galantamine effectively increases the availability of acetylcholine in the brain, leading to improved cognitive function. Additionally, galantamine has been shown to act as an allosteric modulator of nicotinic receptors, further contributing to its nootropic effects.
Historical Background and Usage
The use of galantamine can be traced back thousands of years to ancient Greece, where it was first identified in the bulbs of the red spider lily (Lycoris radiata) and the snowdrop (Galanthus spp.). It was traditionally used to alleviate pain and inflammation, as well as to induce vivid dreams and prophetic visions. In the mid-20th century, the compound's potential for enhancing cognitive function was recognized, and since then, it has been extensively studied for its therapeutic potential in various neurological disorders, particularly Alzheimer's disease.

Galantamine Mechanism of Action
Understanding the mechanism of action of galantamine is essential to fully appreciate its nootropic benefits.
Acetylcholine and Cognitive Function
Acetylcholine is a vital neurotransmitter responsible for various cognitive processes, including memory formation, learning, attention, and information processing [1]. It acts as a chemical messenger in the brain, transmitting signals between neurons and playing a crucial role in the cholinergic system. The cholinergic system is highly involved in cognitive function, and a decline in acetylcholine levels has been associated with cognitive decline and neurodegenerative diseases, such as Alzheimer's.
Inhibition of Acetylcholinesterase
Galantamine exerts its nootropic effects primarily through the inhibition of acetylcholinesterase, the enzyme responsible for breaking down acetylcholine [2]. By inhibiting this enzyme, galantamine effectively increases the concentration of acetylcholine in the synaptic cleft, allowing it to remain active for longer periods and enhancing its effects on cognitive function. This increase in acetylcholine levels has been linked to improved memory, learning, and overall cognitive performance.
Allosteric Modulation of Nicotinic Receptors
In addition to its acetylcholinesterase inhibition, galantamine also acts as an allosteric modulator of nicotinic receptors, a class of acetylcholine receptors found throughout the central and peripheral nervous systems [3]. By binding to a specific site on these receptors, galantamine enhances their sensitivity to acetylcholine, further amplifying the effects of this neurotransmitter. This dual mechanism of action sets galantamine apart from other acetylcholinesterase inhibitors and contributes to its unique nootropic profile.
Nootropic Benefits of Galantamine
Galantamine's unique mechanism of action translates into a variety of nootropic benefits that can improve cognitive performance and overall brain health.
Memory Enhancement
One of the most well-documented benefits of galantamine is its ability to enhance memory [4]. By increasing acetylcholine levels and modulating nicotinic receptors, galantamine has been shown to positively impact both short-term and long-term memory.
Short-Term Memory
Galantamine's effects on short-term memory, or working memory, can be particularly beneficial for tasks that require quick information processing and recall. Studies have shown that galantamine can improve working memory performance in both healthy individuals and those with cognitive impairments.
Long-Term Memory
Long-term memory involves the storage and retrieval of information over extended periods. Galantamine has been found to facilitate long-term memory consolidation, making it easier for individuals to recall information and experiences from the past. This effect is especially valuable for those seeking to enhance their learning and retention capabilities.
Improved Learning and Cognitive Function
In addition to memory enhancement, galantamine has been shown to improve various aspects of cognitive function, such as attention, information processing, and problem-solving. These effects are particularly beneficial for students, professionals, and individuals looking to optimize their mental performance.
Neuroprotective Effects
Galantamine's neuroprotective properties contribute to its overall nootropic benefits. It has been found to promote neuronal health, reduce oxidative stress, and protect against neuroinflammation, which are all factors that can contribute to cognitive decline and the development of neurodegenerative diseases [5].
Lucid Dreaming and Sleep Quality
An interesting and unique benefit of galantamine is its potential to induce lucid dreams, which are dreams in which the individual is aware that they are dreaming and can potentially control the dream's content [6]. Some users have reported enhanced dream recall and improved sleep quality as well.
Mood Enhancement and Anxiety Reduction
Lastly, galantamine has been found to have positive effects on mood and anxiety. By modulating the cholinergic system, it may help alleviate symptoms of depression and anxiety, leading to an overall improvement in emotional well-being and resilience.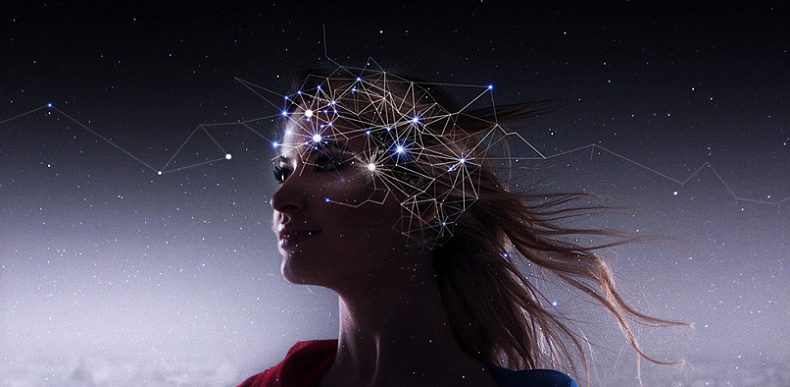 Galantamine Clinical Applications
Galantamine's nootropic benefits have garnered significant interest in the medical community, leading to its application in the treatment of various neurological disorders.
Alzheimer's Disease
One of the most well-studied clinical applications of galantamine is in the treatment of Alzheimer's disease, a progressive neurodegenerative disorder characterized by cognitive decline and memory loss [7]. By increasing acetylcholine levels and enhancing the activity of nicotinic receptors, galantamine has been shown to alleviate some of the cognitive symptoms associated with Alzheimer's disease. Several clinical trials have demonstrated its effectiveness in improving cognitive function, daily living activities, and global clinical assessments in patients with mild to moderate Alzheimer's.
Mild Cognitive Impairment
Mild cognitive impairment (MCI) is a condition characterized by a slight but noticeable decline in cognitive abilities, such as memory and thinking skills. Individuals with MCI are at an increased risk of developing Alzheimer's or another dementia. Galantamine has been studied for its potential to improve cognitive function in individuals with MCI, with some promising results [8]. While further research is needed, galantamine may provide a valuable intervention for individuals with MCI to delay or prevent the progression to dementia.
Dementia with Lewy Bodies
Dementia with Lewy bodies (DLB) is a type of progressive dementia that shares symptoms with both Alzheimer's disease and Parkinson's disease. Galantamine has been investigated for its potential to improve cognitive and motor symptoms in patients with DLB [9]. Some studies have shown that galantamine can provide modest benefits in cognitive function and daily living activities for individuals with this condition.
Other Neurological Disorders
While the most extensive research on galantamine has focused on its application in Alzheimer's disease and other dementias, there is ongoing research exploring its potential in various other neurological disorders. These include conditions such as traumatic brain injury, attention deficit hyperactivity disorder (ADHD), and multiple sclerosis, among others. As our understanding of galantamine's mechanism of action and potential benefits expands, it is likely that new clinical applications will continue to emerge.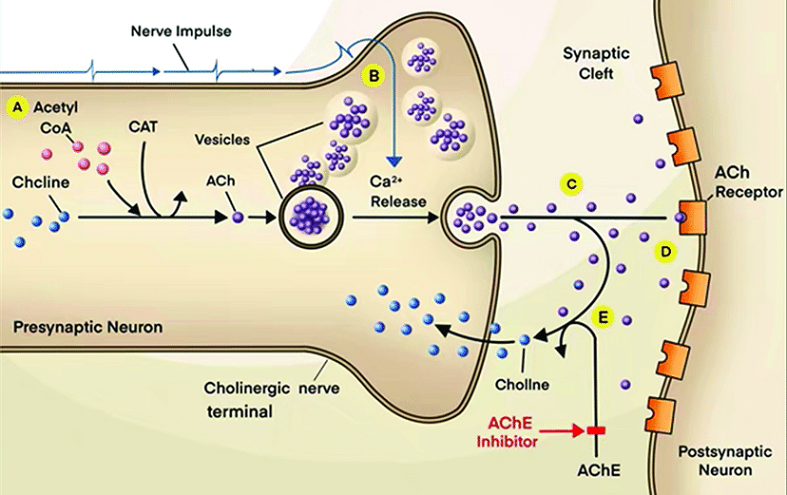 Galantamine Dosage and Administration
To ensure the safe and effective use of galantamine, it is crucial to consider the appropriate dosage, precautions, contraindications, potential side effects, and drug interactions.
Recommended Dosage
The optimal dosage of galantamine can vary depending on individual factors and the specific condition being treated. For cognitive enhancement in healthy individuals, the recommended starting dosage is typically 4 mg twice daily, gradually increasing to a maximum of 8-12 mg twice daily as tolerated. In the treatment of Alzheimer's disease, dosages may range from 8 mg to 24 mg per day, administered in divided doses. It is always advisable to consult a healthcare professional before starting any new supplement or medication.
Precautions and Contraindications
Galantamine should be used with caution in individuals with a history of heart problems, respiratory disorders, liver or kidney disease, or stomach ulcers. It is also not recommended for use during pregnancy or breastfeeding, as its safety in these populations has not been established. If you have any pre-existing medical conditions or concerns, it is essential to consult with a healthcare professional before using galantamine.
Possible Side Effects
While galantamine is generally well-tolerated, some individuals may experience side effects, especially at higher dosages. Common side effects include gastrointestinal disturbances, such as nausea, vomiting, diarrhea, and abdominal pain. Other potential side effects include dizziness, headache, fatigue, and insomnia. If side effects become severe or persist, it is important to consult a healthcare professional for guidance.
Drug Interactions
Galantamine may interact with other medications, potentially altering their effectiveness or increasing the risk of side effects. Some common medications that may interact with galantamine include anticholinergic medications, nonsteroidal anti-inflammatory drugs (NSAIDs), and cholinergic agonists. It is crucial to inform your healthcare provider of any medications or supplements you are currently taking to avoid potential interactions and ensure the safe use of galantamine.
Natural Sources of Galantamine
Although synthetic galantamine is widely available, it is important to note that this compound can also be found in several natural sources.
Red Spider Lily (Lycoris radiata)
The red spider lily, also known as Lycoris radiata, is a flowering plant native to Asia that has been traditionally used for its medicinal properties. The bulbs of this plant are a rich source of galantamine, which has been extracted and used in traditional Chinese medicine for centuries to treat various ailments, such as pain, inflammation, and as a memory enhancer.
Snowdrop (Galanthus spp.)
Another natural source of galantamine is the snowdrop, a genus of flowering plants in the family Amaryllidaceae that includes several species such as Galanthus nivalis and Galanthus woronowii. These plants are native to Europe and western Asia and have also been used in traditional medicine for their various health benefits. The bulbs of the snowdrop contain galantamine, which has been extracted and studied for its nootropic effects.
Other Plant Sources
In addition to the red spider lily and snowdrop, galantamine can also be found in other plant species within the Amaryllidaceae family. Some of these plants include Narcissus spp. (daffodils), Leucojum spp. (snowflakes), and Amaryllis spp., among others. While the concentration of galantamine may vary between species, these plants provide additional natural sources of this intriguing nootropic compound.
Comparison of Galantamine to Other Acetylcholinesterase Inhibitors
Galantamine is just one of several acetylcholinesterase inhibitors that have been studied for their nootropic effects and potential clinical applications.
Donepezil
Donepezil, also known by its brand name Aricept, is a synthetic acetylcholinesterase inhibitor primarily used in the treatment of Alzheimer's disease [10]. Like galantamine, donepezil works by increasing acetylcholine levels in the brain, leading to improved cognitive function. However, unlike galantamine, donepezil does not exhibit allosteric modulation of nicotinic receptors. While both compounds have shown efficacy in treating Alzheimer's disease, galantamine's dual mechanism of action may offer unique advantages in certain situations or populations.
Rivastigmine
Rivastigmine, sold under the brand name Exelon, is another acetylcholinesterase inhibitor used to treat Alzheimer's disease and Parkinson's disease dementia [11]. Similar to galantamine and donepezil, rivastigmine increases acetylcholine levels in the brain to enhance cognitive function. Rivastigmine also inhibits another enzyme called butyrylcholinesterase, which may provide additional benefits in certain cases. However, it does not act as an allosteric modulator of nicotinic receptors like galantamine.
Huperzine A
Huperzine A is a natural alkaloid derived from the Chinese club moss (Huperzia serrata) that has gained popularity as a nootropic supplement [12]. Like galantamine, huperzine A is an acetylcholinesterase inhibitor that increases acetylcholine levels in the brain, leading to cognitive enhancement. While both compounds share some similarities, there are differences in their pharmacokinetics and side effect profiles. Huperzine A has a longer half-life than galantamine, which may influence dosing regimens, and it does not exhibit allosteric modulation of nicotinic receptors.
References

[1] Acetylcholine (ACh): What It Is, Function & Deficiency
[2] Clinical Pharmacokinetics of Galantamine
[3] The Allosteric Potentiation of Nicotinic Acetylcholine Receptors by Galantamine Ameliorates
[4] The Cognitive Benefits of Galantamine Are Sustained for at Least 36 Months
[5] Galantamine potentiates the neuroprotective effect of memantine against NMDA-induced excitotoxicity
[6] How often to take galantamine for lucid dreaming
[7] Use of galantamine in the treatment of Alzheimer's disease
[8] A Study to Evaluate the Efficacy and Safety of Galantamine in Patients With Mild Cognitive Impairment
[9] Cycling Nootropics for Optimal Results: Importance of Taking Breaks and Rotating Supplements
[10] Donepezil (Aricept): Uses & Side Effects | Cleveland Clinic
[11] Rivastigmine (Oral Route) Description and Brand Names
[12] Huperzine A — Health benefits, dosage, safety, side-effects