Nature's Symphony: How Synchronized Nootropic Ingredients Boost Brain Harmony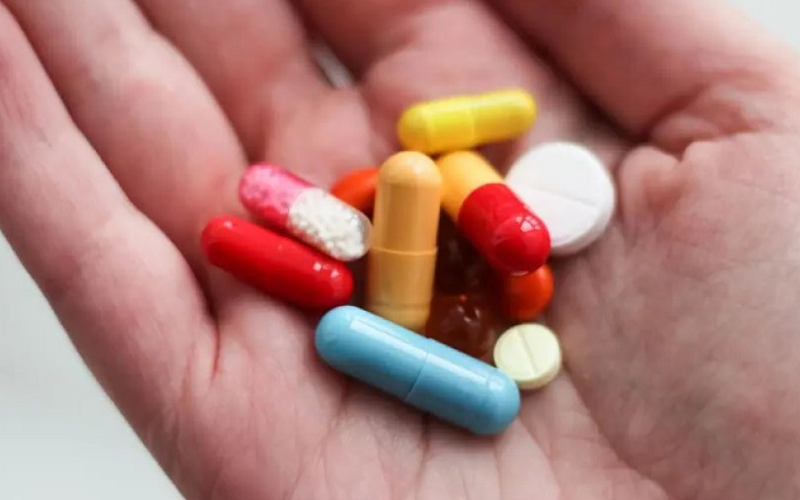 In the vast realm of cognition and brain health, nootropics have emerged as a harmonizing force, tuning our minds to their optimum frequencies. Like a conductor bringing together a diverse orchestra to produce a harmonious symphony, the right combination of nootropic ingredients can synchronize to amplify the brain's natural rhythms. Here we examine the harmonious interplay of natural compounds that enhance cognitive function. By delving into the science, history, and synergy of these potent ingredients, we'll uncover how nature, in its infinite wisdom, offers pathways to a more balanced and harmonious state of mind.
Introduction to Nootropics and Brain Harmony
The quest for peak cognitive function and mental clarity has long been a focal point for scholars, professionals, and health enthusiasts alike. Today, as we face a barrage of information, multitasking demands, and a fast-paced digital age, our brain's health and functionality have become even more crucial. Amidst this backdrop, nootropics stand out as promising allies, offering tools to help fine-tune our minds and achieve a harmonious mental state.
Definition of Nootropics and Their Role in Cognition
Nootropics, often termed as "smart drugs" or cognitive enhancers, are compounds that can enhance mental function. This umbrella term encompasses a wide range of substances, from synthesized compounds to natural herbs and adaptogens. While some nootropics are well-known for their immediate cognitive-boosting effects, like increased focus or alertness, others serve to bolster long-term brain health by improving neuroplasticity or providing neuroprotection. The growing popularity of nootropics in recent decades highlights society's yearning for improved mental agility and resilience.
The Concept of "Brain Harmony"
Brain harmony is a holistic term that refers to the brain's state of balance and optimal function. It encompasses a stable rhythm of brainwaves, balanced neurotransmitter levels, and seamless communication between different neural regions. A harmonious brain tends to result in clearer thinking, improved memory, and a balanced emotional state. Achieving this desired state is not just about enhancing specific cognitive functions; it's about ensuring all the intricate parts of our brain are working in tandem, much like the instruments in a symphony.
Importance of Synchronized Ingredients for Enhanced Effectiveness
In the same way that a single instrument can produce beautiful music, a single nootropic can undoubtedly provide benefits. However, when combined correctly, the effect of multiple nootropics can be synergistically amplified, akin to a full orchestra producing a rich and full-bodied symphony. The science behind synchronized ingredients lies in how they can complement each other, enhancing absorption, or offering a broad spectrum of cognitive benefits. This orchestration of ingredients can lead to a more profound and holistic enhancement of brain harmony, making the choice of combinations just as vital as the individual ingredients themselves.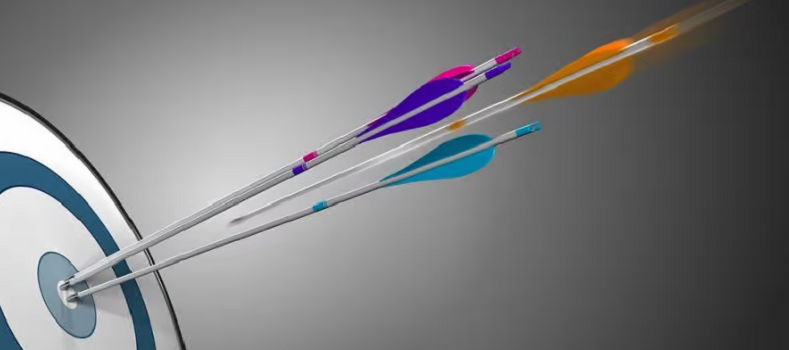 Understanding the Brain's Natural Rhythms
Our brain, a complex and wondrous organ, operates through a series of intricate rhythms and patterns. To fully appreciate the effects of nootropics and how they can enhance cognition, it's imperative to first understand the foundational rhythms that govern our brain's activity. This understanding provides the basis upon which we can assess the impact of different compounds and their harmonizing potentials.
Basics of Neural Oscillations and Brainwaves
Neural oscillations, commonly referred to as brainwaves, are repetitive patterns of neural activity in the central nervous system [1]. These patterns can be observed using electroencephalography (EEG) and are typically categorized into different frequencies:
Delta Waves (0.5-4 Hz): Associated with deep, dreamless sleep and the state of unconscious awareness.
Theta Waves (4-8 Hz): Related to creativity, insight, and deep states of meditation.
Alpha Waves (8-14 Hz): Representing a relaxed yet alert state, often linked with calm focus and introspection.
Beta Waves (14-30 Hz): Connected to active, analytical thought processes and awake states.
Gamma Waves (30-100 Hz): Often associated with higher cognitive functions like learning, memory, and information processing.
The dominance and interplay of these waves can influence everything from our mood to our ability to focus and process information. Nootropics, in their unique ways, can influence these patterns, helping to optimize the balance for desired cognitive states.
The Role of Neurotransmitters in Cognitive Balance
While brainwaves set the rhythm of our neural activities, neurotransmitters are the messengers that facilitate communication between neurons. These chemical compounds play vital roles in transmitting signals across synapses, directly influencing our mood, memory, alertness, and overall cognitive function [2].
Some of the key neurotransmitters include:
Dopamine: Often linked with pleasure, reward, and motivation.
Serotonin: Associated with mood, appetite, and sleep regulation.
Acetylcholine: Plays a crucial role in learning and memory.
GABA (Gamma-Aminobutyric Acid): The primary inhibitory neurotransmitter, essential for relaxation and stress-reduction.
Glutamate: The primary excitatory neurotransmitter, important for learning and brain plasticity.
An imbalance in these neurotransmitters can lead to a range of cognitive and mood disorders. Various nootropics act by modulating the levels or effects of these neurotransmitters, bringing about a harmonious state conducive to optimal mental function.
Factors Disrupting Brain Harmony
Our brain, while incredibly adaptable, is also susceptible to disruptions. Various factors can impact its natural rhythms:
External Stimulants: Overconsumption of substances like caffeine or exposure to blue light from screens can alter brainwaves and sleep patterns.
Stress: Chronic stress can impact neurotransmitter balance, especially reducing levels of serotonin and dopamine.
Diet and Nutrition: Lack of essential nutrients can hinder neurotransmitter synthesis and function.
Environmental Toxins: Exposure to certain chemicals or pollutants can negatively impact brain health and function.
Aging: Natural aging processes can affect brainwave patterns, neurotransmitter levels, and overall cognitive health.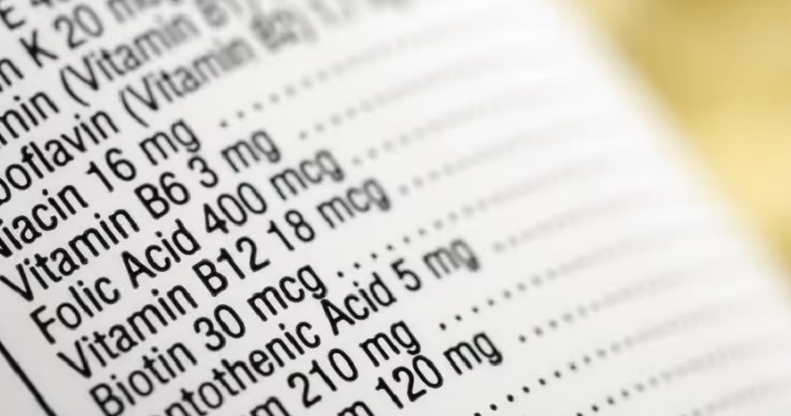 The Symphony of Nootropics in Nature
The beauty of our natural world lies in its rich tapestry of botanicals, each with unique compounds that can influence our body and mind in various ways. Over millennia, ancient civilizations discovered, utilized, and revered certain plants for their cognitive-enhancing properties. Today, modern science validates many of these claims, and we find that these natural nootropics can play a pivotal role in orchestrating our brain's symphony.
Historical Use of Natural Nootropics in Different Cultures
Across the globe, traditional cultures have harnessed the power of nature to enhance cognition, memory, and overall brain function.
Ayurveda
The ancient Indian system of medicine recognized herbs like Bacopa Monnieri (Brahmi) and Ashwagandha for their memory-enhancing and adaptogenic properties [3].
Traditional Chinese Medicine (TCM)
Lion's Mane Mushroom and Ginkgo Biloba were highly esteemed for supporting cognitive health and longevity.
Siberian Tribes
Rhodiola Rosea, known as the "Golden Root", was consumed to enhance endurance, fight fatigue, and sharpen the mind in challenging terrains.
Ancient Mayan and Aztec Cultures
Plants like Cacao were considered sacred and believed to boost energy and mood.
The Science Behind Plant-based Cognitive Enhancers
While ancient cultures might have relied on empirical observations, modern science has delved deeper, providing us with insights into the mechanisms of these natural enhancers.
Bacopa Monnieri
Bacopa Monnieri contains bacosides that enhance nerve impulse transmission, thereby supporting memory and learning.
Lion's Mane Mushroom
This mushroom produces compounds that stimulate the production of nerve growth factor (NGF), crucial for brain plasticity and neuronal health.
Ginkgo Biloba
Ginkgo Biloba increases blood flow to the brain and contains antioxidants that protect neurons from oxidative damage.
Rhodiola Rosea
Rhodiola Rosea contains salidrosides and rosavins that can help combat fatigue and stress while boosting mood and concentration.
Ashwagandha
Ashwagandha is rich in withanolides that modulate cortisol levels and combat the effects of stress on the brain.
Most Popular Natural Nootropics and Their Primary Functions
Let's delve deeper into some of nature's most potent cognitive enhancers and explore their key benefits.
Bacopa Monnieri
Primary Functions: Enhances memory and learning ability.
Additional Benefits: Offers antioxidant properties and aids in reducing anxiety.
Rhodiola Rosea
Primary Functions: Increases endurance, stamina, and mental clarity, especially during stressful situations.
Additional Benefits: Can help alleviate symptoms of depression and fatigue.
Lion's Mane Mushroom
Primary Functions: Supports neurogenesis and the overall health of neurons.
Additional Benefits: Boosts mood and may aid in nerve repair.
Ginkgo Biloba
Primary Functions: Improves blood circulation to the brain and enhances cognitive speed.
Additional Benefits: Potent antioxidant properties that protect against neuronal damage.
Ashwagandha
Primary Functions: Acts as an adaptogen, helping the body and brain manage and adapt to stress.
Additional Benefits: Supports overall brain health and may improve sleep patterns.
Synchronized Ingredients: A Key to Enhanced Benefits
In music, a solitary instrument can captivate with its unique tone, but the real magic unfolds when various instruments synchronize, producing a symphony of harmonious sounds. Similarly, while individual nootropics offer their distinct benefits, combining them thoughtfully can lead to synergistic effects that elevate cognitive enhancement to new heights. Just as a composer understands the strengths of each instrument and how they can harmonize, we must appreciate the nuances of nootropic ingredients and how they can be orchestrated for optimal results.
The Science of Synergy
At the heart of this synchronization lies the principle of synergy. In the context of nootropics, synergy refers to the enhanced effect achieved when two or more compounds are taken together, as opposed to their individual effects when consumed separately [4].
Complementary Actions
Some nootropics might enhance the effect of others by targeting different aspects of a cognitive process. For instance, one ingredient might improve blood flow to the brain, while another enhances neurotransmitter function. Together, they can produce a more comprehensive boost in cognitive function.
Increased Absorption
Certain compounds can enhance the absorption or bioavailability of others, ensuring that more of the active ingredients reach their target sites in the brain.
Balancing Side Effects
Some nootropics can counter potential side effects of others, offering a smoother and more harmonious experience for the user.
This synergy ensures that the combined effect of the ingredients is greater than the sum of their individual effects, leading to more profound and sustained cognitive enhancement.
Popular Nootropic Stacks and Their Benefits
Over the years, both traditional practices and modern research have identified several effective combinations of natural nootropics:
Bacopa Monnieri and Rhodiola Rosea
While Bacopa enhances memory and reduces anxiety, Rhodiola combats fatigue and elevates mood. Together, they offer a balanced boost in cognitive function, especially during mentally demanding tasks.
Lion's Mane Mushroom and Ginkgo Biloba
Lion's Mane promotes neurogenesis and neural health, while Ginkgo improves cerebral blood flow. The combination ensures better nutrient delivery to the brain and a holistic approach to cognitive enhancement.
Ashwagandha and Bacopa Monnieri
Both are adaptogens, but while Ashwagandha primarily combats stress and aids in sleep, Bacopa focuses on memory enhancement. Their combination provides comprehensive support against the detrimental effects of stress on cognition.
Ginkgo Biloba and Rhodiola Rosea
Ginkgo's circulatory benefits paired with Rhodiola's fatigue-fighting properties offer sustained energy and clarity, particularly beneficial during long workdays or study sessions.
Crafting Your Nootropic Symphony
Designing a personalized nootropic stack is akin to composing a unique piece of music. Here are some guidelines to consider:
Start Small
Just as a symphony starts with a few chords, begin with a basic stack and observe its effects. This allows you to understand how each ingredient influences your cognition.
Understand Interactions
Be aware of potential interactions between nootropics, and ensure that they complement rather than counteract each other.
Adjust Based on Needs
Just as compositions can be tweaked for different moods, adjust your stack based on your cognitive goals, whether it's enhanced focus, improved memory, or stress relief.
Consult Professionals
Just as a composer seeks feedback, consult with a healthcare professional or expert before combining multiple nootropics, especially if you're on medication or have health concerns.
Benefits of Achieving Brain Harmony Through Nootropics
In the vast concert hall of life, our brain is the maestro, coordinating and executing intricate symphonies daily. With every thought, memory, or action, neural circuits light up, interconnecting in perfect rhythm. Nootropics, especially when synchronized, can amplify this harmony, much like fine-tuning the instruments in an orchestra. Achieving brain harmony through these cognitive enhancers offers a cascade of benefits that ripple across various facets of our lives.
Cognitive Enhancements
Harnessing the power of nootropics leads to a notable upliftment in cognitive functions.
Improved Memory
Ingredients like Bacopa Monnieri and Ginkgo Biloba are renowned for their ability to enhance both short-term and long-term memory, aiding in better recall and retention of information [5].
Increased Focus and Concentration
Compounds like Rhodiola Rosea can reduce mental fatigue, thereby sharpening focus and lengthening attention spans, especially during prolonged tasks.
Enhanced Mental Clarity
The synergistic effects of various nootropics can clear mental fog, paving the way for clearer thought processes and better decision-making.
Boosted Learning Ability
Some nootropics promote neuroplasticity, the brain's ability to reorganize and form new neural connections, which is vital for learning new skills or concepts.
Emotional and Psychological Wellbeing
Beyond cognition, the harmonizing effects of nootropics can also bolster our emotional landscape.
Mood Enhancement
By modulating neurotransmitters like serotonin and dopamine, certain nootropics can foster a more positive mood and outlook.
Stress Reduction
Adaptogens like Ashwagandha help regulate cortisol levels, offering resilience against stress and its deleterious effects on the brain.
Anxiety Alleviation
Ingredients like Bacopa Monnieri not only enhance memory but can also reduce symptoms of anxiety, promoting a calmer and more centered mental state.
Improved Sleep Patterns
By restoring balance and harmony in the brain, some nootropics can support better sleep quality, crucial for cognitive recovery and emotional equilibrium.
Long-term Brain Health and Protection
The symphony of synchronized nootropics doesn't just offer immediate benefits; it also plays a protective and restorative tune.
Neuroprotection
Many natural nootropics come packed with antioxidants that defend neurons from oxidative stress and potential damage.
Promotion of Neurogenesis
Compounds like those found in Lion's Mane Mushroom can stimulate the growth of new neurons, ensuring the brain's rejuvenation and adaptability.
Delay of Cognitive Decline
Regular consumption of specific nootropics can potentially delay age-related cognitive decline, keeping the brain youthful and agile.
Enhanced Brain Resilience
By reinforcing neural connections and modulating neurotransmitter levels, nootropics bolster the brain's resilience against external stressors and challenges.
References

[1] Synchronizing & Balancing Your Left & Right Brain Hemispheres
[2] The Benefits of Customized DNA Directed Nutrition to Balance the Brain
[3] Healthy Meal, Happy Brain: How Diet Affects Brain Functioning
[4] Neural Harmony: Syncing the Brain
[5] Brain Foods that May Help You Concentrate