Rhodiola Rosea: Nature's Answer to Mental Fatigue and Burnout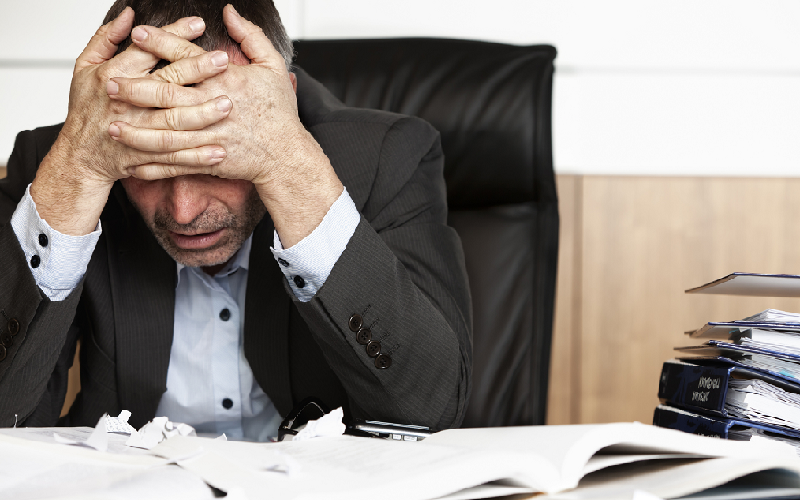 In our hyperconnected, fast-paced world, many find themselves grappling with the pervasive burdens of mental fatigue and burnout. These two formidable foes often hinder our cognitive abilities, drain our vitality, and dim the vibrant spark that fuels our zest for life. Enter Rhodiola Rosea, a potent herb with deep historical roots, emerging as a beacon of hope in the realm of nootropics. Often hailed as nature's adaptogenic marvel, Rhodiola Rosea promises to combat the mental weights that bog us down, rejuvenating our minds and spirits.
Historical Use of Rhodiola Rosea
The tale of Rhodiola Rosea's benefits isn't a recent discovery of the modern age but has been interwoven with human history for millennia. Steeped in age-old traditions and practices, this adaptogenic herb has been a cornerstone for various cultures, providing both therapeutic and spiritual benefits.
Origins and Traditional Uses of Rhodiola Rosea
Rhodiola Rosea, often referred to as the "golden root" or "arctic root," has been a mainstay in the traditional medicine systems of many ancient civilizations.
Ancient Civilizations
The Vikings of Scandinavia valued Rhodiola Rosea for its strength-enhancing properties. They believed consuming this herb would grant them enhanced physical prowess, necessary for their rigorous voyages and battles. Similarly, the ancient Greeks documented its uses, with the famous physician Dioscorides even penning its benefits in his medical treatise, "De Materia Medica" around 77 AD.
Traditional Medicine Practices
In Traditional Chinese Medicine and Siberian folk medicine, Rhodiola Rosea was prescribed for its rejuvenating properties, believed to increase lifespan and vitality. The Sherpas of the Himalayas, living in high-altitude regions, consumed it to cope with the challenges of living in a low-oxygen environment, asserting that it improved their endurance and resilience against the cold.
Rhodiola Rosea's Transition to Modern Popularity
Though treasured in ancient practices, it was only in the 20th century that Rhodiola Rosea started to pique the interest of the global community, especially in the context of modern scientific research.
Research Developments
In the 1960s and 1970s, the former Soviet Union invested significantly in researching Rhodiola Rosea, aiming to enhance the performance of their athletes and military personnel. This research led to a series of studies that demonstrated its adaptogenic properties, solidifying its reputation as a potent remedy for stress and fatigue [1].
Growing Recognition in Western Cultures
As these findings started making their way to the West, Rhodiola Rosea began gaining traction amongst health enthusiasts, researchers, and practitioners. Today, its status as a powerful adaptogen has spread globally, finding its place in various supplements, health regimens, and even popular media.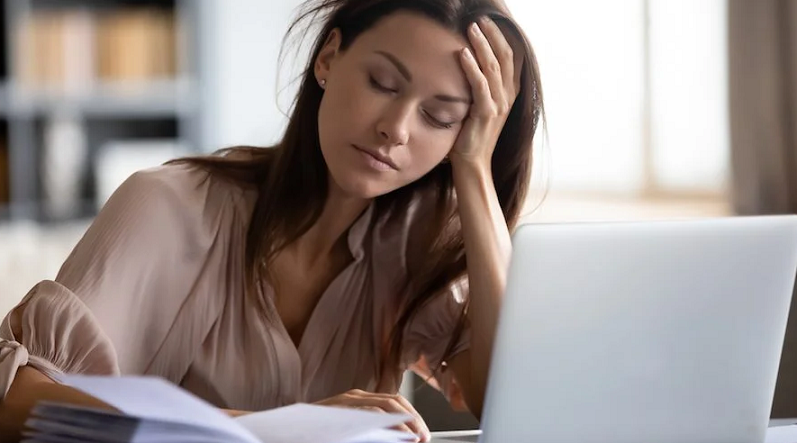 Understanding Rhodiola Rosea
Before diving into the myriad benefits of Rhodiola Rosea, it's essential to gain a holistic understanding of the herb itself.
Rhodiola Rosea Botanical Profile
Peeling back the layers, the botanical identity of Rhodiola Rosea offers a glimpse into its hardiness and adaptability, traits it seemingly passes on to those who consume it.
Rhodiola Rosea Plant Characteristics
Rhodiola Rosea is a perennial flowering plant belonging to the Crassulaceae family. It boasts fleshy leaves and bright yellow flowers, giving it a distinctive appearance. Though it's often found in cold regions, the plant's ability to thrive in harsh climates, particularly high-altitude rocky areas in the Arctic regions of Europe, Asia, and North America, stands as a testament to its resilience [2].
Natural Habitats and Growth Conditions
What's particularly fascinating about Rhodiola Rosea is its choice of residence. The herb predominantly grows in cold, mountainous regions, often thriving in sandy soil at high altitudes. This unique habitat – facing intense sunlight during the day, chilling temperatures at night, and nutrient-poor soil – has arguably contributed to its development of powerful protective compounds, which in turn benefit human health.
Chemical Composition of Rhodiola Rosea
While the plant's resilience and adaptability are commendable, its true magic lies in its chemical makeup, which is replete with compounds that confer mental and physical benefits to humans.
Active Components
The primary active compounds in Rhodiola Rosea are salidrosides and rosavins. Salidrosides have been shown to counteract stress-induced damage in the body, while rosavins have a broader range of actions, including anti-fatigue, anti-depressive, and neuroprotective effects.
Role of Salidrosides and Rosavins
Together, salidrosides and rosavins contribute to the adaptogenic properties of Rhodiola Rosea. Adaptogens, by definition, help the body resist various stressors, be it physical, chemical, or biological. These compounds modulate our physiological response, ensuring that stress reactions, like increased cortisol production, remain in check. By doing so, they aid in enhancing stamina, reducing fatigue, and improving overall mood and cognitive function [3].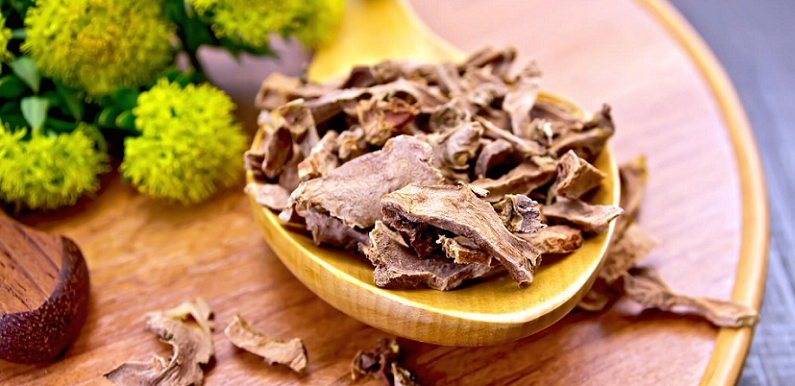 Proven Benefits of Rhodiola Rosea
Having unraveled the botanical and chemical intricacies of Rhodiola Rosea, we now transition to what might be the most compelling aspect for many: the herb's myriad benefits. Time-honored traditions have long praised its therapeutic properties. However, in today's age of evidence-based practices, scientific research is catching up, offering empirical evidence for the claims associated with this remarkable plant.
Combatting Mental Fatigue
A common affliction in the modern world, mental fatigue saps our cognitive resources, making even mundane tasks feel insurmountable. Rhodiola Rosea has emerged as a frontline warrior against this pervasive ailment.
Mechanism of Action
Rhodiola Rosea's mechanism in combatting mental fatigue is multifaceted. By modulating the release of stress hormones, primarily cortisol, it ensures our body's response to stress remains balanced. Additionally, it influences neurotransmitters in the brain, such as serotonin and dopamine, which play crucial roles in mood regulation and cognitive function. This combined action on the endocrine and nervous systems can lead to enhanced mental clarity and focus.
Evidence from Clinical Studies
A growing body of scientific research supports Rhodiola Rosea's anti-fatigue properties. One notable study observed participants experiencing fatigue symptoms over a four-week period. Those supplemented with Rhodiola extract reported significant improvements in concentration, mood, and overall fatigue levels compared to the placebo group. Such findings, replicated across various studies, underscore the herb's potential in addressing mental exhaustion [4].
Enhancing Cognitive Function
Beyond mere fatigue combat, Rhodiola Rosea plays a pivotal role in sharpening the mind and augmenting cognitive capabilities.
Memory and Attention
In the realm of memory and attention, Rhodiola Rosea proves to be an ally. Clinical trials have demonstrated its efficacy in improving both short-term and long-term memory recall. Furthermore, subjects often report enhanced attention spans, particularly during tasks requiring sustained focus.
Neuroprotection and Longevity
The neuroprotective properties of Rhodiola are gaining recognition. By combating oxidative stress in neural pathways and promoting the synthesis of ATP (a molecule responsible for energy transfer in cells), Rhodiola may offer protection against age-related cognitive decline. This not only aids in immediate cognitive prowess but also has implications for long-term brain health.
Mood Regulation and Stress Reduction
Our emotional well-being is intrinsically tied to our cognitive health. Fortunately, Rhodiola Rosea positively influences this intricate interplay.
Effects on Serotonin and Dopamine Levels
Serotonin and dopamine, the brain's feel-good neurotransmitters, are significantly influenced by Rhodiola. By promoting their synthesis and slowing their degradation, Rhodiola can elevate mood, mitigate feelings of anxiety, and foster an overall sense of well-being.
Impact on Cortisol and Stress Response
Chronic stress, a silent assailant, can wreak havoc on our mental and emotional landscapes. Rhodiola's ability to modulate cortisol release, the primary stress hormone, proves invaluable. By keeping cortisol levels in check, it mitigates the negative impacts of stress, from feelings of overwhelm to physiological strain on the body.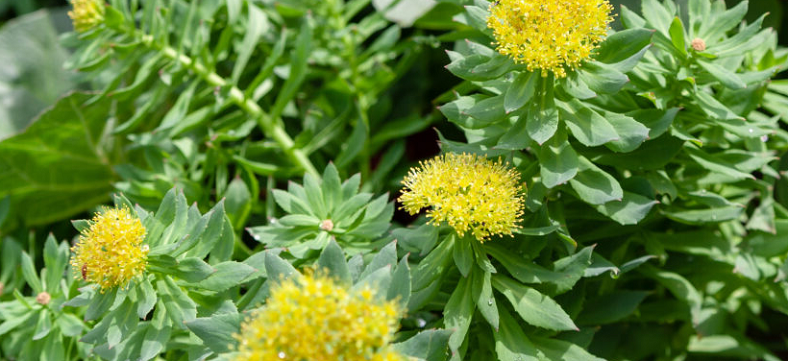 Dosage and Consumption of Rhodiola Rosea
Harnessing the benefits of Rhodiola Rosea requires a nuanced understanding of how to consume it appropriately. Like many natural remedies, its efficacy is often tied to the right dosage, method of intake, and an awareness of potential side effects.
Recommended Dosage of Rhodiola Rosea
While individual responses to Rhodiola Rosea can vary, there's a general consensus on what constitutes a standard dose. However, always consult with a healthcare professional before beginning any supplementation.
Standard Doses
For general fatigue and stress reduction, most studies recommend a daily dosage of 200 to 600 mg of a Rhodiola extract standardized to contain 2-3% rosavins and 0.8-1% salidroside. It's often suggested to start at a lower dose and gradually increase based on individual responses [5].
Factors Influencing Dose
Several factors can influence the optimal dose for an individual. These include age, body weight, overall health status, and specific health goals or challenges. For instance, someone battling chronic fatigue might require a different dosage compared to someone seeking a mild mood boost.
Methods of Consumption of Rhodiola Rosea
Rhodiola Rosea can be consumed in various forms, each with its unique characteristics.
Supplements
The most common method of consumption in the modern era is in the form of standardized capsules or tablets. These ensure a consistent amount of the active ingredients, providing predictable benefits and reducing the risk of overconsumption.
Natural Forms (Teas, Extracts)
Traditionally, Rhodiola was often consumed as a tea or liquid extract. While this method can offer a more holistic experience of the herb, it might be challenging to ascertain the exact dosage of the active compounds. If opting for a natural form, it's vital to source products from reputable suppliers to ensure purity and potency.
Potential Side Effects and Cautions of Rhodiola Rosea
While Rhodiola Rosea is generally considered safe, being aware of potential side effects and interactions is paramount for an informed consumption.
Common Side Effects
Most users tolerate Rhodiola well. However, some might experience mild side effects such as dizziness, dry mouth, or stomach upset, especially when starting supplementation. It's essential to monitor your body's response and adjust the dosage or discontinue use if these persist.
Interactions with Other Drugs or Supplements
Rhodiola might interact with certain medications, particularly those for depression or bipolar disorder. As it can influence serotonin and dopamine levels, combining it with other substances that do the same might lead to an excessive accumulation of these neurotransmitters. Always discuss with a healthcare provider if you're on medications or considering combining Rhodiola with other supplements.
References

[1] Rhodiola rosea in Subjects with Prolonged or Chronic Fatigue Symptoms
[2] Effects of a Rhodiola rosea extract on mental resource allocation and attention
[3] Rhodiola rosea for physical and mental fatigue
[4] Rhodiola Extract Improves Burnout Fatigue, Attention, and Cortisol Response
[5] Effects of Rhodiola rosea supplementation on mental performance, physical capacity, and oxidative stress