Brahmi vs Ashwagandha: A Detailed Comparison of Cognitive Benefits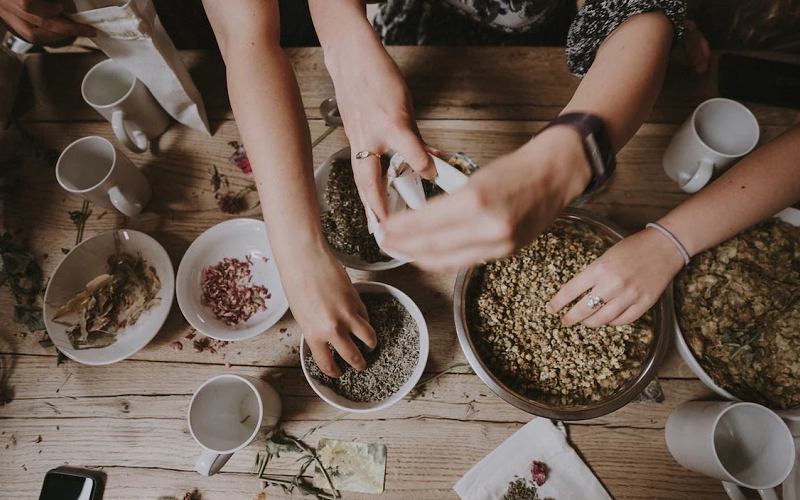 In the realm of natural nootropics, two names frequently rise to the forefront: Brahmi and Ashwagandha. Both have deep-rooted histories in traditional medicine, with generations standing testament to their cognitive and holistic benefits. But how do these two powerhouses truly stack up against each other when it comes to brain health? Here we make a detailed comparison of Brahmi and Ashwagandha, unraveling their unique properties, overlapping benefits, and guidance on harnessing their combined potential.
Introduction to Nootropics and Their Role in Cognitive Health
The global shift towards holistic wellness has ushered in a keen interest in natural substances that augment mental capabilities. These substances, commonly referred to as nootropics, are not just a recent fad. For centuries, various cultures have utilized herbs and plants to enhance cognitive abilities, memory, and mood. In this age of information overload, the appeal of nootropics has never been stronger. People worldwide are on a quest to find natural allies in their journey toward mental clarity, focus, and resilience.
Brief Mention of the Key Topic: "Brahmi vs Ashwagandha"
At the heart of this exploration lie two renowned herbs: Brahmi and Ashwagandha. Both have been celebrated in traditional medicine systems, particularly in Ayurveda, for their myriad benefits. While they share some common ground in terms of cognitive enhancement, each brings a unique set of properties to the table. Our exploration into "Brahmi vs Ashwagandha" aims to shed light on these differences and similarities, helping you make informed decisions tailored to your needs.
The Rising Interest in Herbal Nootropics
In the modern age, where stress, distractions, and burnout have become commonplace, the allure of natural brain-boosters is easy to understand. Synthetic cognitive enhancers may offer quick fixes, but they often come with potential side effects and dependencies. On the other hand, herbal nootropics, with their millennia of usage and generally favorable safety profiles, present a compelling alternative. This rising interest isn't just anecdotal; scientific research is increasingly delving into the mechanisms and benefits of these herbs, validating what traditional healers have known for centuries [1].
Historical and Traditional Overview of Brahmi and Ashwagandha
Rooted deeply in the annals of history, both Brahmi and Ashwagandha have been celebrated for their potent properties. These plants have not only shaped traditional medicinal practices but have also played pivotal roles in the cultural and spiritual fabric of societies. To truly understand their significance, we must journey back in time, retracing the footsteps of ancient healers and scholars.
Origins of Brahmi
Often referred to as the "herb of grace" or by its scientific name, Bacopa monnieri, Brahmi's tale is as old as some ancient civilizations. Predominantly found in the wetlands of Asia, it has been a cornerstone of Ayurvedic medicine, an ancient Indian system of healing, for over 3,000 years. Ancient scriptures, including the Charaka Samhita, herald Brahmi as a powerful brain tonic, one that sharpens the intellect and calms the mind.
Its significance wasn't merely medicinal. Brahmi also found its place in religious rituals and spiritual practices, often believed to enhance one's meditation and deepen their connection to the divine. Today, as modern research unveils its myriad benefits, Brahmi's age-old wisdom still finds relevance, bridging the gap between the past and the present.
Origins of Ashwagandha
Known in scientific circles as Withania somnifera and colloquially as the "Indian ginseng," Ashwagandha is another gem from the treasure trove of Ayurveda. Its roots, literally and historically, are entrenched in India's arid regions, with tales of its use spanning more than 2,500 years. Much like Brahmi, Ashwagandha too has been extolled in ancient Ayurvedic texts. Its name, which translates to "smell of the horse," not only alludes to its unique aroma but also symbolizes the vigor and strength it bestows upon its user.
But Ashwagandha's acclaim isn't confined to India. Its reputation as an adaptogen—a substance that enhances resilience to stress—has made it a staple in various traditional medicines across Asia and Africa. Its widespread recognition is a testament to its universal appeal and efficacy [2].
Cultural and Traditional Significance
The stories of Brahmi and Ashwagandha go beyond their roles as cognitive enhancers. These herbs have shaped rituals, inspired folklore, and infused daily life in various cultures. Their deep-seated cultural importance is a testament to their multifaceted benefits and their integral role in holistic health. From rejuvenating tonics and aphrodisiac potions to meditative aids, their influence permeates various aspects of traditional life.
As we transition into understanding their active components and benefits, it's essential to bear in mind this rich tapestry of history. It reminds us that these herbs are not mere supplements but bearers of ancient wisdom, passed down through generations, waiting to be rediscovered in our modern age.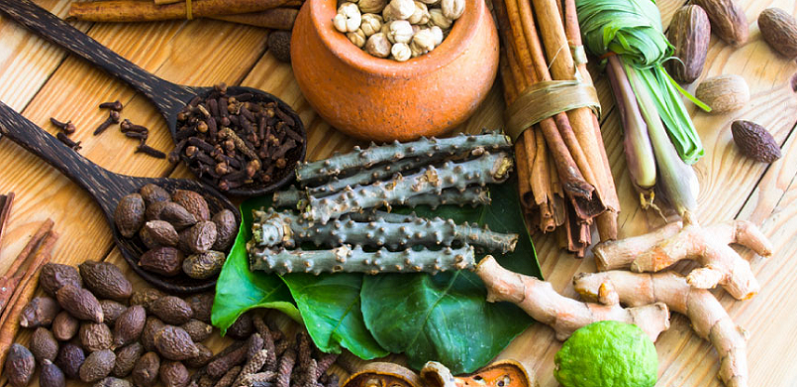 Understanding the Active Components of Brahmi and Ashwagandha
To truly appreciate the potency of Brahmi and Ashwagandha, one must delve deeper into the compounds that lend them their remarkable properties. Both herbs contain a symphony of bioactive molecules that interact harmoniously within our systems. While ancient practitioners may not have had the scientific tools to isolate and analyze these components, their empirical understanding was astoundingly accurate.
Key Compounds in Brahmi and Their Mechanisms
Brahmi's prowess as a cognitive enhancer can be attributed to a class of saponins known as bacosides. These are the primary active constituents responsible for the myriad brain benefits of Brahmi.
Bacosides A and B
These compounds have been particularly spotlighted in research. They play pivotal roles in enhancing nerve impulse transmission, thereby aiding memory consolidation and cognitive processes [3].
Antioxidant Properties
Bacosides are also noted for their antioxidant activities, protecting neural tissues from oxidative stress, which is instrumental in slowing down age-related cognitive decline.
Neurotransmitter Modulation
Brahmi influences the levels of certain neurotransmitters like serotonin and dopamine, contributing to mood regulation and stress relief.
Key Compounds in Ashwagandha and Their Mechanisms
Ashwagandha, too, boasts a rich profile of active ingredients, the most prominent being withanolides. These compounds define the herb's adaptogenic and cognitive benefits.
Withanolide A and Withaferin A
These are among the most studied withanolides. They not only have neuroprotective effects but also modulate neural pathways, enhancing memory and learning.
Anti-Inflammatory Properties
Withanolides exhibit anti-inflammatory capabilities, which is crucial in mitigating brain inflammation, a potential precursor to cognitive ailments.
Adaptogenic Activities
Ashwagandha's title as an adaptogen owes much to its ability to regulate cortisol, the body's primary stress hormone. By moderating stress responses, it aids in overall cognitive resilience.
Connecting the Molecular Dots
With this molecular insight, it's clear that both Brahmi and Ashwagandha owe their cognitive enhancing properties to more than just a single compound. Their holistic benefits emerge from a confluence of molecules, working in tandem, each augmenting the other. This interplay between different compounds is what makes these herbs versatile and effective.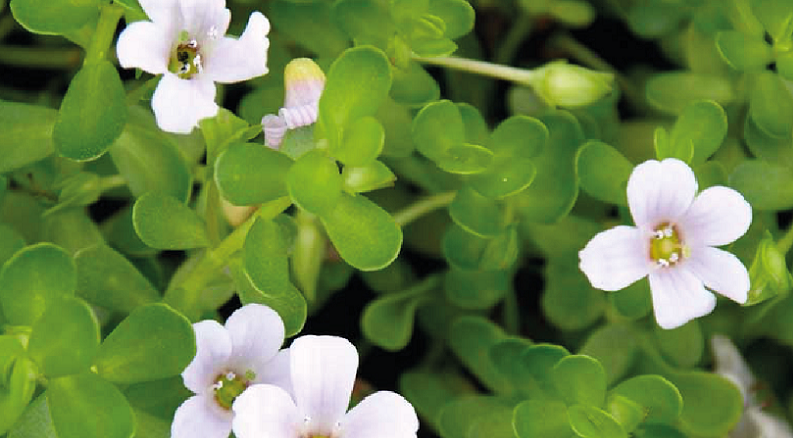 Delving into Brahmi's Cognitive Benefits
Brahmi, with its verdant leaves and delicate flowers, isn't just aesthetically pleasing. Beneath its humble exterior lies a powerhouse of cognitive advantages. Its reputation as a cerebral herb in traditional practices is not mere folklore; modern science continues to unveil the depth and breadth of its brain-boosting capabilities.
Role in Memory and Cognitive Enhancement
Throughout history, Brahmi has been synonymous with intellect, learning, and memory. This isn't without reason. Multiple studies have delved into its cognitive-enhancing properties, offering compelling insights.
Memory Consolidation
Brahmi plays a pivotal role in the process of memory consolidation. This mechanism ensures that short-term memories transition into long-term storage, aiding recall and retention [4].
Enhanced Learning
It has been observed that consistent Brahmi intake can enhance the speed of visual information processing, augment learning rates, and bolster memory capacity.
Attention and Focus
Apart from memory and learning, Brahmi also positively influences attention span and focus, crucial assets in today's age of distractions.
Benefits for Neuroprotection
Brahmi isn't just about enhancing what's already there; it's equally about protection and preservation. The brain, like any other organ, is susceptible to external adversities and internal wear and tear. Here's how Brahmi steps in as a shield.
Antioxidant Defense
We've previously touched upon Brahmi's antioxidant capabilities. By warding off oxidative stress, it ensures that neural tissues remain undamaged, preserving their functions.
Anti-inflammatory Action
Chronic inflammation is a known antagonist to brain health. Brahmi's compounds exhibit anti-inflammatory properties, ensuring that brain tissues remain inflammation-free.
Combatting Neurodegenerative Diseases
Preliminary research has shown Brahmi's potential in delaying or even mitigating the onset of neurodegenerative diseases like Alzheimer's, although more extensive research is warranted.
Stress Alleviation and Mood Modulation
The mind is an intricate web of thoughts, emotions, and reactions. Brahmi's influence isn't limited to cognitive mechanics; it also extends to emotional well-being.
Adaptogenic Qualities
While Ashwagandha often takes the spotlight as an adaptogen, Brahmi too possesses mild adaptogenic traits. It helps modulate the body's response to stress, ensuring mental equilibrium.
Mood Enhancer
By influencing neurotransmitter levels, particularly serotonin, Brahmi can elevate mood, acting as a natural antidepressant [5].
Anxiolytic Properties
Apart from uplifting mood, Brahmi also reduces anxiety levels, offering a calm, composed state of mind.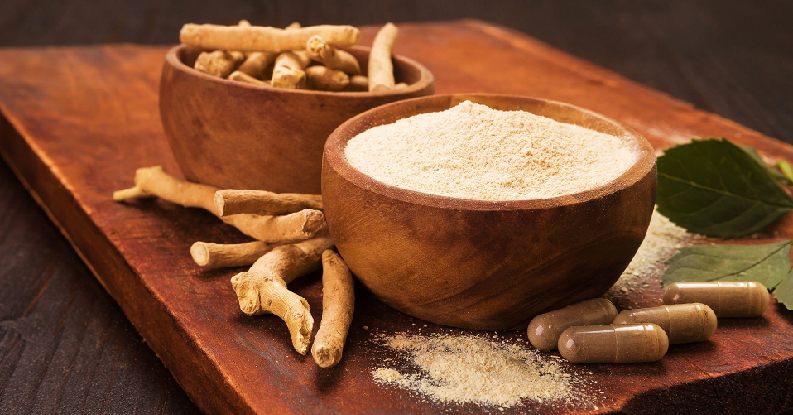 Unpacking Ashwagandha's Brain Benefits
Ashwagandha, with its earthy aroma and distinctive roots, has firmly established itself as one of the revered herbs in both traditional and modern wellness circles. Its adaptogenic fame often overshadows its profound brain benefits, but it's essential to recognize Ashwagandha as a formidable contributor to cognitive well-being.
Cognitive Enhancement and Memory Boost
Just like Brahmi, Ashwagandha has demonstrated promising results in sharpening our cognitive faculties. Its roots run deep in the realm of brain-boosting benefits, and contemporary research has only illuminated its longstanding reputation.
Promoting Neural Growth
Ashwagandha has been shown to foster the growth of nerve cells, enhancing connections between neurons and fostering optimal brain function.
Memory Enhancement
Several studies underscore its role in bolstering memory and recall. Its active compounds help improve synaptic plasticity, the foundation of memory formation and retrieval.
Cognitive Agility
Beyond memory, Ashwagandha also promotes cognitive flexibility, aiding in decision-making, problem-solving, and rapid thinking.
Neuroprotective Qualities
Protection and preservation of our neural framework are pivotal, and Ashwagandha rises to this challenge with aplomb.
Antioxidant Defense
Much like Brahmi, Ashwagandha boasts potent antioxidant properties, shielding the brain from the ravages of oxidative stress and prolonging its health [6].
Anti-inflammatory Actions
Inflammation is a silent foe to brain health. Ashwagandha's anti-inflammatory traits ensure that the brain remains safeguarded from chronic inflammation and its adverse effects.
Mitigating Neurodegenerative Diseases
Preliminary research points toward Ashwagandha's potential in counteracting the progression of diseases like Parkinson's and Alzheimer's, making it a valuable ally in the fight against neurodegeneration.
Stress Regulation and Mood Balance
While Ashwagandha's cognitive benefits are remarkable, it's impossible to overlook its renowned adaptogenic capabilities and mood-modulating effects.
Stress Modulation
Ashwagandha is a celebrated adaptogen, renowned for its ability to regulate cortisol levels. By curbing excessive cortisol, it helps maintain a balanced stress response, crucial for cognitive clarity.
Elevating Mood
Its impact on neurotransmitter balance, especially GABA, facilitates an uplifting effect on mood, staving off feelings of depression.
Combatting Anxiety
Known for its anxiolytic properties, Ashwagandha offers a serene respite from anxiety, granting a sense of calm and composure.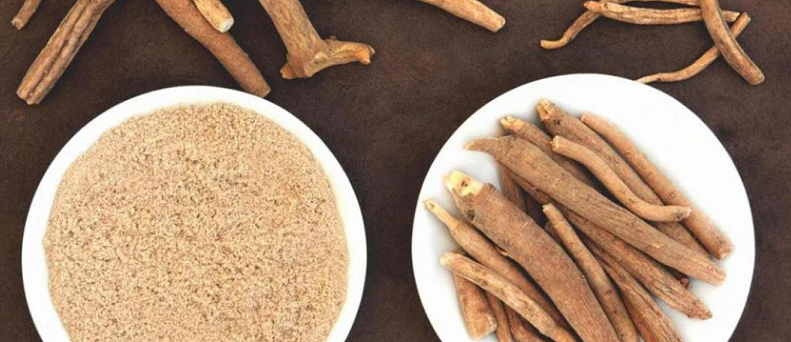 Side-by-Side: Brahmi and Ashwagandha in Focus
Having delved deeply into the individual cognitive benefits of both Brahmi and Ashwagandha, it's beneficial to juxtapose these two powerful herbs. By laying their strengths side by side, we can gain a nuanced perspective on their unique offerings and how they might complement one another.
Comparative Analysis of Cognitive Benefits
While both Brahmi and Ashwagandha have demonstrated impressive cognitive benefits, it's fascinating to see how their effects might differ or overlap.
Memory and Learning
Both herbs have shown potential in enhancing memory consolidation and learning capabilities. While Brahmi is often lauded for improving memory retention and quick recall, Ashwagandha's strength lies in promoting neural growth and synaptic plasticity.
Attention and Focus
Brahmi shines in this realm, with a pronounced influence on attention span and focus. Ashwagandha, while beneficial, has its strength more aligned with cognitive flexibility and decision-making [7].
Neuroprotection
Both Brahmi and Ashwagandha exhibit strong antioxidant and anti-inflammatory properties, providing a protective shield against neural adversities. Their potential in mitigating neurodegenerative diseases further attests to their neuroprotective prowess.
Stress and Mood Modulation
Emotional well-being and stress management are areas where these herbs demonstrate both individual strengths and synergistic potential.
Adaptogenic Properties
Ashwagandha undoubtedly takes the crown as a premier adaptogen, regulating cortisol and modulating the stress response. Brahmi, while exhibiting mild adaptogenic properties, primarily assists in overall mental equilibrium.
Mood Elevation
Both herbs play a role in mood modulation. Brahmi's influence on serotonin levels positions it as a natural mood enhancer, while Ashwagandha's impact on neurotransmitters, especially GABA, offers a balanced mood uplift.
Anxiety Alleviation
Both herbs are celebrated for their anxiolytic properties. While Brahmi offers calmness and composure through neurotransmitter modulation, Ashwagandha's renowned adaptogenic traits lend a hand in reducing anxiety and instilling tranquility.
Concluding the Comparison
It's evident from our side-by-side exploration that while Brahmi and Ashwagandha have overlapping areas of benefit, each herb also brings its unique strengths to the table. Rather than seeing them in competition, it's more apt to view them as potential partners, each complementing the other's offerings. The choice between the two shouldn't necessarily be an either/or decision; instead, it might be worthwhile considering them in tandem, capitalizing on their combined might.
Can Brahmi and Ashwagandha Be Taken Together?
The individual prowess of Brahmi and Ashwagandha in promoting cognitive and emotional well-being is undeniable. But an intriguing question arises: Can these two nootropic giants be synergistically paired? Is there added value or potential concerns in consuming them together?
Scientific Perspective on Combined Intake
Modern research has shed light on the compatibility and potential synergies of Brahmi and Ashwagandha when consumed together.
Synergistic Benefits
Some studies have indicated that when combined, the two herbs may offer enhanced cognitive benefits, with Ashwagandha's adaptogenic properties complementing Brahmi's cognitive-enhancing effects. This might lead to improved memory, focus, and stress resilience.
Safety Profile
From a safety standpoint, current research doesn't indicate any significant adverse interactions when Brahmi and Ashwagandha are taken simultaneously. They appear to be well-tolerated, with no amplification of potential side effects [8].
Optimal Dosage
While the combined intake appears safe, it's essential to consult a healthcare practitioner for guidance on optimal dosages, especially when considering long-term use.
Traditional Insights on Dual Consumption
Traditions, especially Ayurveda, often provide a holistic perspective on herb combinations, considering not just the physiological effects but also the energetic balance.
Ayurvedic Harmony
In Ayurveda, both Brahmi and Ashwagandha are revered for their rejuvenative properties. Their combination is sometimes recommended to balance the body's energies (doshas) and foster mental clarity and physical vitality.
Enhanced Potency
Traditionally, certain combinations of herbs, known as synergies, are believed to enhance the therapeutic properties of individual ingredients. Brahmi and Ashwagandha together might be viewed as a synergy, with each herb amplifying the other's benefits.
Personal Constitution Consideration
Ayurveda emphasizes the unique constitution of each individual. While the combination might be beneficial for many, it's advisable to consult an Ayurvedic practitioner to tailor the intake based on one's specific needs and constitution.
References

[1] A comparison of the immunostimulatory effects of the medicinal herbs Echinacea, Ashwagandha and Brahmi
[2] From brahmi and ashwagandha: Herbs that kill stress, improve memory
[3] Role of Brahmi and Ashwagandha in Anti-Ageing
[4] 10 Ayurvedic Herbs to Incorporate Into Your Daily Life
[5] Role of Medicinal Plants (Brahmi and Ashwagandha) in the Treatment of Alzheimer's Disease
[6] Bacopa Monnieri
[7] Proximate composition of dehydrated brahmi, ashwagandha and curcumin extract
[8] How Brahmi & Ashwagandha are beneficial for kids in day to day life