The Ethics of Nootropic Usage in Professional Settings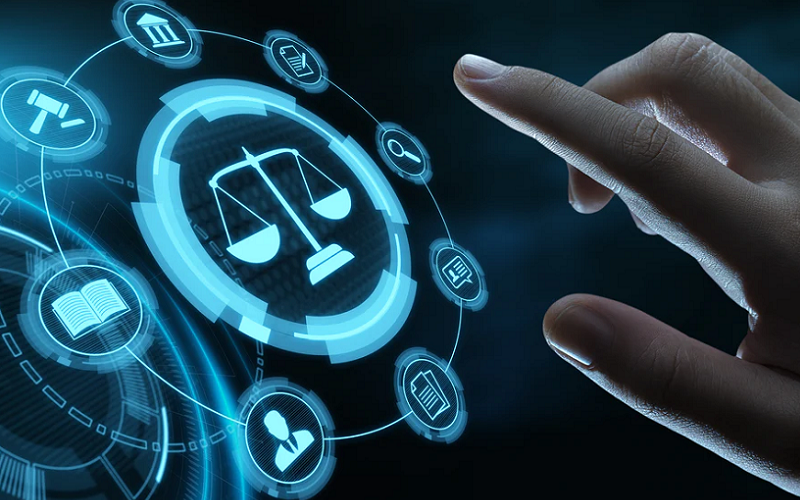 In today's fast-paced world, the desire to stay ahead, be it academically or professionally, has given rise to the increasing popularity of cognitive enhancers known as nootropics. These substances, often lauded for their potential to sharpen focus, boost memory, and increase mental agility, have found their way into the toolkits of many professionals. But as with any powerful tool, there's a growing need to discuss and dissect the ethical implications of their use.
Should everyone have access to these enhancers? Do they level the playing field or further tilt the scales in favor of those who already have advantages? And perhaps most importantly, where do we draw the line between natural ability and chemically enhanced performance?
Historical Context of Cognitive Enhancers
The quest to enhance cognitive abilities isn't a recent phenomenon. Long before the term "nootropic" was coined, humanity has been in search of substances and methods to improve memory, clarity, and overall brain function. Understanding the historical context helps us view the current trend of nootropic usage in a broader spectrum, drawing connections between past practices and contemporary motivations.
Early Use of Cognitive Enhancers
Historically, various civilizations have tapped into the natural world to find substances that might boost cognitive prowess. Ancient Greeks consumed a drink made of poppy extract and mandrake to induce states of heightened awareness. Similarly, indigenous tribes of the Amazon rainforest have, for centuries, consumed Ayahuasca, a powerful hallucinogenic brew believed to offer profound insights and heightened senses.
In China, herbs such as Ginkgo Biloba have been part of traditional medicine for over a thousand years, credited for enhancing memory and concentration. Moreover, the nomadic people of Siberia and Northern Europe consumed Reindeer Amanita mushrooms to induce visions and enhance shamanic rituals.
Evolution of Nootropic Development and Adoption
The term "nootropic" was introduced in 1972 by Dr. Corneliu E. Giurgea, a Romanian psychologist and chemist. He identified substances that could improve cognitive functions without causing side effects as potential nootropics. Piracetam, synthesized in 1963, is often credited as the first true nootropic drug, leading the way for a new age of cognitive enhancement.
The late 20th century saw increased scientific curiosity in understanding the brain and its potential. With advancements in neuroscience, the 1990s and early 2000s marked a surge in the development and marketing of substances targeting brain function. The modern era has ushered in not just laboratory-created drugs but also a bevy of supplements and blends claiming to boost cognitive performance.
In the professional realm, the late 2010s experienced a rising trend of Silicon Valley tech workers using nootropics, whether to pull off grueling coding marathons or to inspire innovative thinking. This surge in popularity among high-performing professionals brought nootropics into mainstream conversation, inciting both intrigue and skepticism [1].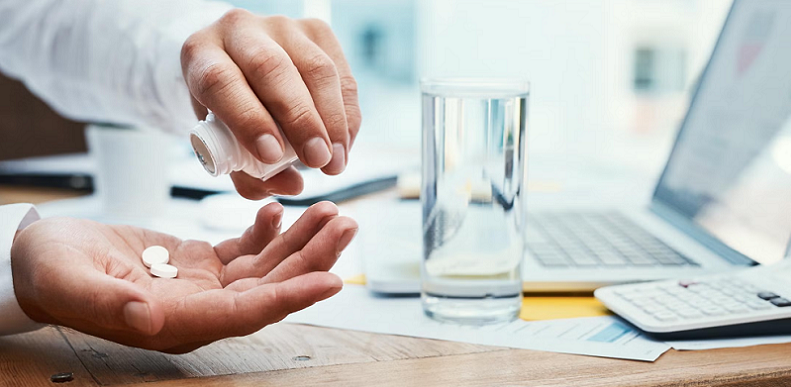 Benefits of Nootropics in the Professional Realm
As the corporate ladder grows steeper and the global market more competitive, professionals are increasingly searching for tools and strategies to help them outperform their peers. Nootropics, often dubbed "smart drugs," have emerged as one such tool, boasting an array of cognitive benefits. While they're not magical pills capable of turning an average Joe into a genius, the potential advantages they offer in the professional realm cannot be overlooked.
Enhanced Cognitive Abilities
The primary allure of nootropics is their purported ability to fine-tune the mind. By potentially augmenting certain aspects of cognition, they can be invaluable to professionals across various sectors.
Improved Focus
In an age of digital distractions, maintaining a razor-sharp focus during work hours is a significant challenge. Some nootropics, like Modafinil and Adrafinil, have gained popularity for their ability to promote wakefulness and improve concentration. Such enhancements can be beneficial for professions that demand prolonged periods of attention, such as programming, writing, or data analysis.
Increased Memory Retention
For professionals in roles that involve constant learning or handling vast amounts of information, memory becomes a pivotal skill. Nootropics like Piracetam and Bacopa Monnieri are often touted for their potential in boosting memory recall, aiding in the assimilation and retention of new information.
Enhanced Creativity
While the link between nootropics and creativity isn't as direct as the previous attributes, there's growing interest in how these substances might foster creative thinking. Anecdotally, some users report that certain nootropics, particularly those that reduce anxiety or improve mood, can create a mental environment conducive to innovative thinking [2].
Competitive Advantage
In industries where the difference between first and second place can be wafer-thin, any edge, no matter how slight, becomes invaluable. Nootropics, for some, represent this edge. By potentially enhancing cognitive abilities, professionals might find themselves thinking faster, making connections more readily, or solving problems more efficiently than their counterparts. This competitive advantage, while subtle, can make all the difference in high-pressure situations like deal negotiations, strategy formulations, or when cracking complex problems.
Potential for Increased Productivity
Time is often considered the most valuable asset in the professional realm. If nootropics can help individuals achieve the same tasks in a shorter period or maintain high-energy levels throughout the workday, they indirectly contribute to heightened productivity. This is particularly beneficial in professions with tight deadlines or where work volume can be unpredictable. The potential to maintain consistent output even in demanding situations can be a game-changer for many professionals.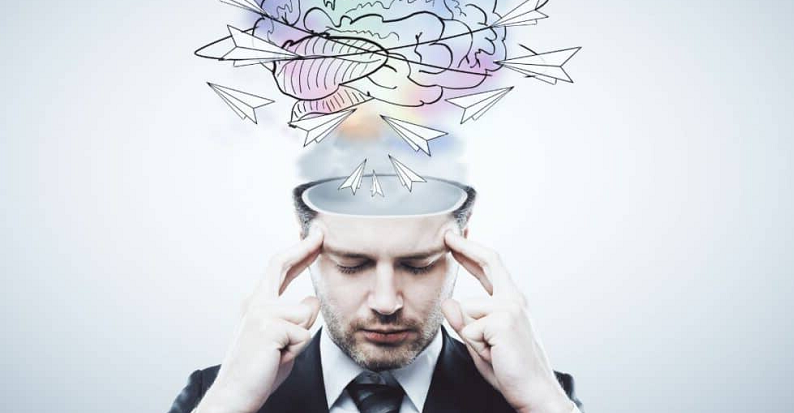 Ethical Concerns Surrounding Nootropic Use
While nootropics present an array of potential advantages in the professional realm, their rise in popularity has also given birth to a series of ethical dilemmas. Before embracing them wholeheartedly, it's essential to understand and critically evaluate these concerns. Their implications not only touch upon individual choices but also echo in the broader societal structures, pushing us to question the very nature of fairness, achievement, and health.
Fairness and Equal Access
The idea of using substances to enhance cognitive performance in the workplace leads to some pressing questions about equality and fairness.
Financial Disparities
Nootropics, especially the high-quality or prescription-grade variants, can be expensive. Not everyone can afford them, leading to a potential divide between those who can enhance their cognitive capabilities artificially and those who can't. This disparity could translate into an unfair advantage in professional settings, with wealthier individuals possibly gaining a leg up not due to inherent talent or hard work, but simply because they can afford to do so [3].
Access to Knowledge and Information
Being aware of the best nootropics, their optimal dosages, and potential side effects requires access to a wealth of information and possibly expert guidance. Again, this places individuals with better resources and networks at an advantage, potentially exacerbating existing societal inequalities.
Pressure to Conform
The widespread acceptance of nootropics might lead to implicit pressures, even if they're not overtly stated.
Social Pressure and Expectations
If a significant number of professionals in a given field start using nootropics, there might be an unspoken expectation for others to follow suit to remain competitive. Such peer pressure can force individuals to consume nootropics even if they're uncomfortable with the idea.
Employer Expectations and Requirements
In highly competitive industries, there's a concern that employers might tacitly endorse or even overtly promote the use of nootropics to ensure maximum productivity from their employees. This could lead to ethical issues where workers feel compelled to use cognitive enhancers to secure their jobs or earn promotions.
Long-Term Health Implications
The health ramifications of prolonged nootropic usage remain an area of concern, primarily due to the limited research in this domain.
Unknown Side Effects
Many nootropics haven't been studied extensively, especially concerning long-term use. While they might offer short-term cognitive boosts, the potential long-term side effects on the brain and other bodily systems are not fully understood. This uncertainty introduces ethical dilemmas about promoting or endorsing substances with unknown consequences [4].
Dependency and Overuse
The potential for developing a dependency on nootropics, especially those that impact mood or energy levels, can't be ignored. Over-reliance on these substances might lead to withdrawal symptoms, reduced natural cognitive abilities, or other health complications.
Authenticity of Achievements
At the heart of the nootropic debate lies a philosophical question about the nature of achievement.
Distinguishing Natural Ability vs. Enhanced Ability
If someone achieves professional success due to nootropic-enhanced performance, how do we view their achievements? Is it the same as someone who achieved similar results without any enhancements? This raises questions about authenticity and the value we place on natural talent and effort.
The Value of Genuine Effort
There's a certain pride in achieving goals through sheer determination, hard work, and natural ability. If nootropics make tasks easier or reduce the effort required, do achievements hold the same value? This touches upon deeper societal values about work ethic and the nature of success.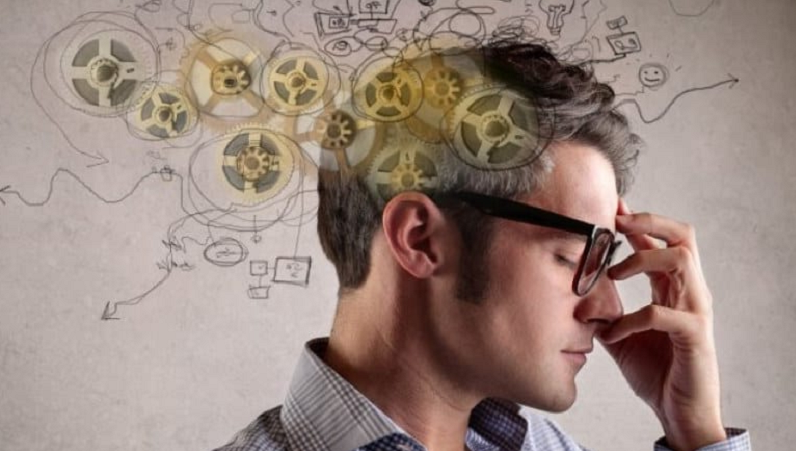 Regulation and Policy Implications of Nootropic Use
The surge in nootropic usage, particularly in professional settings, brings with it a call for regulatory and policy interventions. As with many emerging trends, the existing legal frameworks might not adequately address the unique challenges posed by nootropics. Here, we examine the implications of their use in terms of regulation and policies, suggesting pathways that could ensure both the safety of individuals and the fairness of professional environments.
Current Regulatory Landscape
Before delving into future considerations, it's essential to understand the present scenario.
Varied Classification
Nootropics, depending on their composition and effects, can be classified differently across nations. While some are freely available as dietary supplements, others might require a prescription or even be banned in certain countries. This patchwork of classifications can lead to confusion among consumers and professionals alike.
Loopholes and Gray Areas
Due to the nebulous nature of many nootropics – they're not quite medicine, yet more than mere supplements – they often operate in regulatory gray areas. This can lead to challenges in ensuring their quality, authenticity, and safety [5].
Need for Stricter Quality Control
With the rise in demand for nootropics, there's an inevitable surge in the number of products available in the market.
Standardization of Dosages
To avoid overdosing or underdosing, there's a pressing need to standardize recommended dosages based on rigorous scientific research.
Ensuring Purity
Ensuring that nootropics are free from harmful adulterants or contaminants is crucial. Rigorous quality control checks and certifications can help in establishing trust among consumers.
Addressing Workplace Policies
Nootropics' prominence in professional settings necessitates discussions around workplace policies.
Disclosure Policies
Companies might consider implementing policies where employees are encouraged or required to disclose their nootropic usage, especially if it can impact their job performance or the safety of others.
Employer-Endorsed Use
It's essential to delineate clear boundaries regarding employers promoting or providing nootropics to their employees. Such endorsements could lead to ethical dilemmas, pressures to conform, and potential liabilities.
Educational and Awareness Campaigns
Misinformation or a lack of understanding can lead to misuse or unintended consequences.
Public Awareness
Governments and health organizations can play a pivotal role in educating the public about the benefits, risks, and ethical considerations surrounding nootropics.
Professional Training
In industries where nootropic usage is prevalent, there might be a need for training programs that inform professionals about safe usage, potential side effects, and the broader implications of their choices.
International Cooperation and Harmonization
Given the globalized nature of many professions and the ease of online purchasing, international cooperation is essential.
Harmonizing Standards
Collaborative efforts can help in establishing global or regional standards for nootropic classification, quality control, and recommended dosages.
Cross-Border Enforcement
To prevent illegal trafficking or the sale of banned substances across borders, international cooperation and enforcement mechanisms might become necessary.
References

[1] Nootropics use in the workplace: psychiatric and ethical aftermath towards the new frontier of bioengineering
[2] Pharmacological Human Enhancement: An Overview of the Looming Bioethical and Regulatory Challenges
[3] Like It or Not, "Smart Drugs" Are Coming to the Office
[4] Advent of 'Smart Drugs' Raises Safety, Ethical Concerns
[5] AMA confronts the rise of nootropics