Navigating Vitamin B12: Consumption, Benefits, and Cautions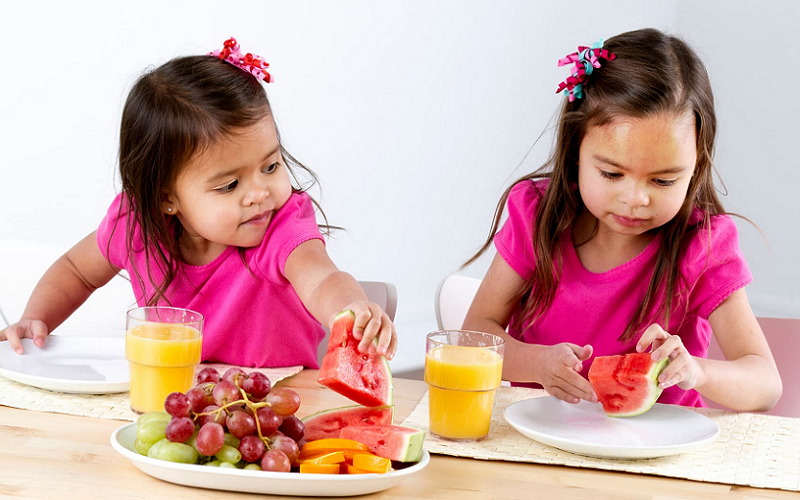 In the realm of essential nutrients, Vitamin B12 often stands out as a linchpin for optimal cognitive and physical health. Yet, while its benefits are lauded, the specifics of consuming this vitamin — how much, when, and potential precautions — are less commonly discussed. Here we explore the world of Vitamin B12, aiming to illuminate not just its well-known advantages but also the intricacies of its consumption.
What Is Vitamin B12?
Vitamin B12, scientifically revered and studied for its crucial role in the human body, remains one of the most essential vitamins. It's a nutrient that helps keep the body's nerve and blood cells healthy and aids in the creation of DNA. But, like many nutrients, its depth goes beyond its definition. To truly understand the magnitude of Vitamin B12, we'll delve into its definition, its distinctions, its origins, and how the body utilizes it.
Definition of Vitamin B12
Vitamin B12 is a water-soluble vitamin with a critical role in brain function and the production of red blood cells. It belongs to the family of B vitamins, each offering unique benefits to the body.
Vitamin B12 Name and Generic Name
The common name we know as Vitamin B12 encompasses several forms of this nutrient. The generic name is "cobalamin," derived from the cobalt present in its structure.
Chemical Name and Structure of Vitamin B12
The chemical name for the most common and active form of Vitamin B12 is "methylcobalamin." This form is used readily in the body and doesn't require conversion like other forms. The structure of Vitamin B12 is complex, characterized by a corrin ring with a cobalt atom at its center.
Distinctions Between Vitamin B12 and Other Vitamins
Before we jump into comparisons, it's essential to remember that each vitamin, while sometimes sharing similar names, has a unique profile and purpose in our health.
Vitamin B12 vs B6
While both are part of the B-vitamin family, B12 primarily aids in nerve tissue health, brain function, and the production of red blood cells. B6, on the other hand, is involved in protein metabolism and the production of neurotransmitters.
Vitamin B12 vs Biotin
Biotin, or Vitamin B7, is widely known for its role in hair and nail health. Unlike B12, which aids cognitive function and blood cell production, Biotin primarily supports metabolic processes including the metabolism of fats, carbohydrates, and amino acids.
Vitamin B12 Versus Vitamin B Complex
A Vitamin B complex typically includes eight B vitamins: B1, B2, B3, B5, B6, B7, B9, and B12. While each has its unique role, they generally work together to convert our food into fuel. Vitamin B12, as part of this complex, plays its part but offers unique benefits compared to the collective benefits of the B complex [1].
Origins and Nature of Vitamin B12
With a clearer understanding of what Vitamin B12 is and its distinction from its vitamin siblings, let's explore where it comes from and its inherent characteristics.
Where Does Vitamin B12 Come From?
Vitamin B12 is naturally found in animal products, including fish, meat, poultry, eggs, milk, and milk products. It's synthesized by some bacteria and is also present in certain fortified foods and supplements. It's noteworthy to mention that plant foods have no Vitamin B12 unless they are fortified.
Is Vitamin B12 Water or Fat Soluble?
Vitamin B12 is a water-soluble vitamin. This means it dissolves in water and is transported easily within the bloodstream. Excess amounts are typically excreted through urine, emphasizing the need for regular replenishment.
Vitamin B12 Half-Life
The half-life of Vitamin B12 varies depending on its blood concentration. In high levels, its half-life can be about 6 days, but with lower concentrations, it may extend to about 30 days.
Absorption and Functionality of Vitamin B12
Our bodies are fine-tuned machines, efficiently absorbing and utilizing Vitamin B12 for optimal function. Here's a deeper look at this process.
Mechanism of Action
Once ingested, Vitamin B12 binds with proteins in food. In the stomach, hydrochloric acid releases B12 from these proteins. After this, B12 combines with a protein called intrinsic factor to be absorbed into the body [2].
How Vitamin B12 is Absorbed
The absorption of Vitamin B12 is a complex process. After binding with intrinsic factor, it's absorbed by the intestines and stored in the liver. Any excess is excreted in the urine.
Key Functions of Vitamin B12 in the Body
Vitamin B12's primary function is DNA synthesis. It's also vital for red blood cell formation, neurological function, and even mood regulation.
Vitamin B12 Absorption Mechanism and Rate
The human body absorbs about 50% of Vitamin B12 in the average diet. However, this rate can drop significantly with age or in those with gastrointestinal disorders.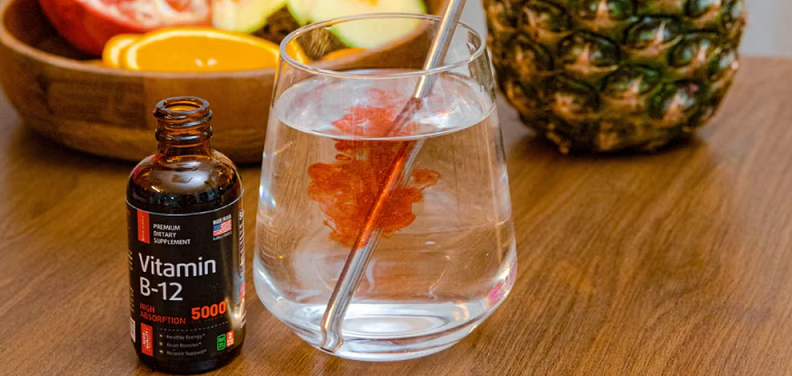 What Is Vitamin B12 Used For?
Going deeper into the world of Vitamin B12, one can't help but marvel at the myriad of benefits and uses this essential nutrient offers. It's not just about being a part of the complex B vitamin family; it has a unique set of roles that significantly impact our well-being. From general health perks to specific advantages for certain conditions and demographics, let's unearth the potential of Vitamin B12.
General Benefits of Vitamin B12
The versatility of Vitamin B12 is truly commendable. This vitamin is like an unsung hero in the background, ensuring our body systems run seamlessly.
Why Vitamin B12 is Important
At its core, Vitamin B12 is pivotal for several physiological processes. It assists in the formation of red blood cells, ensuring oxygen is efficiently transported throughout the body. Additionally, it supports the maintenance of the central nervous system, ensuring that nerve cells function optimally and that the protective covering around nerves, known as the myelin sheath, stays intact [3].
Vitamin B12 Benefits for Energy and Vitality
Feeling lethargic? B12 might be your saving grace. It plays a crucial role in energy production by helping convert dietary energy into ATP (adenosine triphosphate), a molecule that fuels cellular functions.
Vitamin B12 and Iron Levels
B12 doesn't increase iron levels directly, but it aids in the production of red blood cells, which in turn can help improve iron function in the body. When B12 levels are low, it can lead to a decrease in red blood cell formation and possibly anemia, which may be mistaken for iron-deficiency anemia.
Specific Vitamin B12 Benefits for Different Demographics and Conditions
Certain populations might find Vitamin B12 especially beneficial. From women to individuals with particular health concerns, the relevance of B12 can't be overstated.
Vitamin B12 Benefits for Women
Women, especially those of reproductive age, might benefit from B12 for several reasons. B12 supports the nervous system, potentially aiding in mood regulation, which can be helpful during hormonal fluctuations. Moreover, for pregnant women, adequate B12 levels are essential as it plays a role in fetal development and preventing birth defects.
Vitamin B12 Benefits for Hair and Skin
While Vitamin B12 itself doesn't directly improve hair and skin, a deficiency can lead to hair loss and skin problems. Proper B12 levels ensure that cells reproduce correctly, leading to healthier skin and hair.
Is Vitamin B12 Good for Neuropathy?
There's evidence to suggest that B12 can benefit those with neuropathy, a condition where the peripheral nerves get damaged, leading to weakness, numbness, and pain. Since B12 supports nerve health, it might aid in alleviating some of the symptoms associated with neuropathy.
Miscellaneous Vitamin B12 Uses and Effects
Beyond the typical benefits, Vitamin B12 has some intriguing uses that might surprise you.
Does Vitamin B12 Help with Weight Loss?
While B12 itself isn't a weight loss miracle, it can support metabolism, which might aid in weight loss when combined with a proper diet and exercise. However, there's no concrete evidence suggesting it directly causes weight loss.
Does Vitamin B12 Prevent Mosquito Bites?
An interesting rumor suggests that taking B12 can deter mosquitoes. The idea is that it might alter the way you smell to the insects. While it's an appealing notion, especially for those who are mosquito magnets, scientific evidence to back this claim is sparse.
Consuming Vitamin B12
When it comes to consuming Vitamin B12, knowledge is power. The manner and quantity in which this nutrient is ingested can significantly influence its efficacy in the body. From understanding the right dosages to knowing the best times and methods of consumption, this section aims to provide a comprehensive guide on how to get the most out of your Vitamin B12 intake.
Vitamin B12 Recommended Dosages
The ideal Vitamin B12 dosage varies based on age, life stage, and certain health conditions. Let's explore the general guidelines to ensure one receives an optimal amount.
Vitamin B12 Daily Recommendations
For adults, the recommended daily allowance is 2.4 micrograms. However, this value can change based on individual factors [4].
Dosage for Specific Demographics
Vitamin B12 Dosage for Seniors: As the body's ability to absorb B12 can decrease with age, seniors might need higher doses or may benefit from B12 supplements.
Vitamin B12 Dosage for Diabetics: Diabetics, especially those on the drug metformin, might require higher B12 dosages, as the medication can reduce B12 absorption.
Pregnancy and Vitamin B12: Pregnant individuals are advised to intake 2.6 micrograms daily, while those breastfeeding should aim for 2.8 micrograms.
Special Considerations
Vitamin B12 for Weight Loss: There's no specific dosage that directly links B12 to weight loss. However, ensuring you're not deficient is crucial for maintaining a healthy metabolism.
Normal Range: The typical blood level range for Vitamin B12 in adults is about 200-900 ng/mL. Levels below 200 ng/mL are usually considered deficient.
Methods and Timing of Vitamin B12 Consumption
Integrating B12 into one's daily routine is relatively straightforward. However, knowing the optimal times and methods can enhance its absorption and effectiveness.
How to Take Vitamin B12
Vitamin B12 can be consumed through natural food sources, fortified foods, oral supplements, or injections. The choice often depends on individual preferences, dietary habits, and specific health conditions.
When to Take Vitamin B12
For most people, the timing isn't critical, and B12 can be taken at any time of the day. However, if you're taking it for energy, morning or early afternoon might be preferable.
Food and Vitamin B12
Should It Be Taken With Food?: Oral B12 supplements are often better absorbed when taken alongside food, but it's not strictly necessary.
Before Drinking or Surgery: While B12 doesn't interact with alcohol, it's always a good idea to consult with a doctor about any supplements before surgery.
Sources of Vitamin B12
Knowing where to find B12 can ensure consistent and adequate intake.
Natural and Fortified Sources
Vitamin B12 is primarily found in animal products like meat, fish, poultry, eggs, and dairy. For vegetarians or vegans, fortified foods like cereals or plant-based milk can be excellent sources.
Vitamin B12 in Plant-Based Foods
Naturally, plant foods don't contain B12. However, fortified plant-based foods are now more available in markets, offering an excellent source for vegetarians and vegans.
Vitamin B12-Rich Foods
Some of the richest sources include liver, clams, sardines, beef, fortified cereals, and dairy products.
Addressing Vitamin B12 Deficiency
Recognizing and addressing a B12 deficiency is essential for maintaining overall health.
Symptoms and Indicators
Symptoms might include fatigue, weakness, constipation, numbness, balance problems, memory difficulties, or mood disturbances.
Anemia from B12 Deficiency
A severe B12 deficiency can lead to pernicious anemia, a condition characterized by a reduced ability to produce adequate red blood cells.
Vitamin B12 and Medications
Some medications, like metformin or certain antacids, can reduce B12 absorption, highlighting the importance of monitoring levels if on these drugs.
Vitamin B12 Cautions
The age-old adage, "too much of a good thing can be bad," holds true even for essential nutrients like Vitamin B12. While it's renowned for its vast health benefits, it's crucial to approach its consumption with a measured awareness. This section seeks to shed light on the potential side effects, interactions, and precautions one should consider when incorporating Vitamin B12 into their regimen.
Potential Side Effects of Vitamin B12
Even though Vitamin B12 is water-soluble and excess amounts are generally excreted through urine, certain individuals might experience side effects, especially when consumed in large doses [5].
Common Side Effects
Some individuals might experience mild symptoms like headaches, itching, or swelling. While these are generally not harmful, it's essential to be aware and consult a healthcare professional if they persist.
Digestive Concerns
Does Vitamin B12 Cause Constipation?: For some, high doses might lead to constipation. Drinking ample water and ensuring a fiber-rich diet can help counteract this effect.
Can Vitamin B12 Cause Diarrhea?: On the flip side, some individuals might experience diarrhea. If symptoms persist, it's wise to reduce the dosage or consult a physician.
Effects on Appetite and Skin
Does Vitamin B12 Increase Appetite?: Some anecdotal reports suggest an increased appetite, although this is not a widely recognized side effect.
Does Vitamin B12 Cause Acne?: In rare cases, high doses might contribute to acne breakouts. If suspected, it might be beneficial to reduce the intake and monitor skin health.
Cardiac and Other Concerns
Can Vitamin B12 Cause Heart Palpitations?: While uncommon, some individuals have reported heart palpitations. This underscores the importance of not exceeding recommended dosages without medical supervision.
Does Vitamin B12 Thin Your Blood?: B12 doesn't directly thin the blood. However, in combination with other medications or supplements, there might be interactions.
Always consult with a healthcare provider about potential interactions.
Vitamin B12 Special Precautions and Interactions
Understanding the interactions and special scenarios surrounding B12 consumption can help ensure its safe and optimal use.
Interactions with Other Conditions
Can Vitamin B12 Cause Anxiety?: For sensitive individuals, high doses might exacerbate anxiety symptoms. Monitoring dosage and being aware of any mood changes is essential.
Does Vitamin B12 Increase Blood Sugar?: While B12 doesn't directly raise blood sugar, some supplements might contain added sugars or other ingredients that can affect blood sugar levels. It's always a good practice to read supplement labels carefully.
Concerns for Specific Demographics
Is Vitamin B12 Safe During Pregnancy?: Generally, B12 is safe and even recommended during pregnancy. However, always follow dosage guidelines and consult with a healthcare professional.
Vitamin B12 During Breastfeeding: Vitamin B12 is essential for the health of both mother and baby during breastfeeding. However, it's crucial to stick to recommended dosages and ensure the source is reliable.
Other Precautions
Can Vitamin B12 Cause Dizziness or Itching?: Rarely, individuals might experience dizziness or itching. If these symptoms arise, it could be a sign of an allergic reaction or sensitivity, and immediate medical attention should be sought.
Can Vitamin B12 Cause Kidney Stones?: There's no concrete evidence linking B12 directly to kidney stones. However, always ensure a balanced intake of all vitamins and minerals to maintain overall kidney health.
Vitamin B12 Contraindications
While B12 is generally safe, there are scenarios where its consumption should be approached with caution or under medical supervision.
Medical Interactions
Some medications can reduce B12 absorption or efficacy, such as certain antacids or medications like metformin. If you're on any medication, always consult with a healthcare provider before starting B12 supplements.
Health Conditions
For individuals with certain health conditions, like Leber's disease (a hereditary eye condition), B12 supplements might exacerbate the condition. Always disclose any pre-existing conditions to a healthcare provider when considering B12 supplementation.
References

[1] Vitamin B-12: Benefits, foods, deficiency, and supplements
[2] Vitamin B12 Deficiency: Symptoms, Causes & Treatment
[3] Vitamin B12
[4] Vitamin B12 | Breastfeeding
[5] Vitamin B12 or folate deficiency anaemia