The Brahmi Blueprint: Mastering the Art of Consuming the Ancient Nootropic Bacopa Monnieri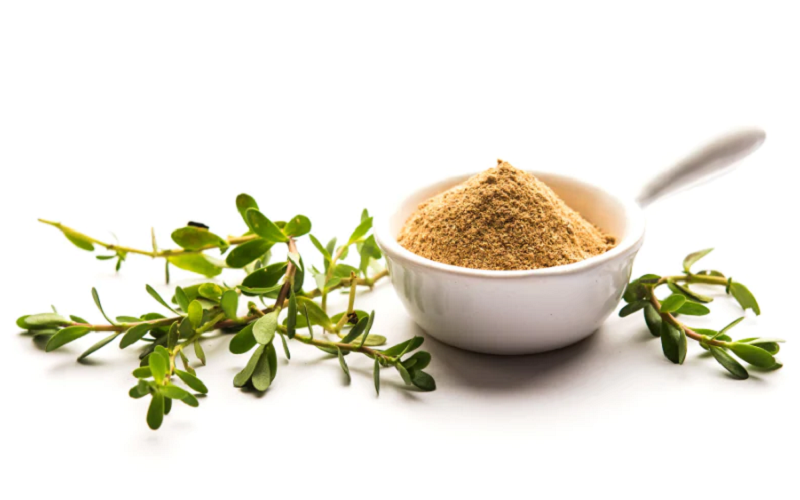 Navigating the realm of natural wellness, one encounters a myriad of herbs, each boasting unique benefits. Among them, Brahmi shines as a beacon of cognitive enhancement, its roots deeply embedded in ancient traditions. But like any herbal gem, truly harnessing Brahmi's prowess demands more than just casual acquaintance. From its rich history to nuanced consumption guidelines and essential precautions, this guide is crafted to enlighten and empower your journey with Brahmi.
Introduction to Consuming Brahmi (Bacopa Monnieri)
In the vast world of natural nootropics, Brahmi holds a distinguished place, celebrated for its cognitive-enhancing properties. Originating from the verdant landscapes of India, this herb has been a cornerstone in traditional Ayurvedic medicine for centuries.
Brahmi's rising global recognition isn't merely attributed to its brain-boosting capabilities; Brahmi's multifaceted benefits extend to numerous other health areas as well. But as with any herbal supplement, diving deep into understanding its use, consumption method, and potential precautions is paramount. This article endeavors to shed light on the nuanced aspects of taking Brahmi, ensuring that you're well-informed and confident in your choices.
What Is Brahmi (Bacopa Monnieri)?
A natural wonder with historical roots tracing back over 3,000 years, Brahmi stands tall in the annals of holistic medicine. But what exactly is Brahmi? Let's embark on a journey that delves into its identity, its names, and its inherent botanical charm.
Definition of Brahmi
Brahmi is a perennial herb that's predominantly found in marshy areas of India, Nepal, Sri Lanka, and parts of China and Florida. Known for its succulent leaves and delicate flowers, it's been traditionally used in Ayurvedic medicine as a powerful memory enhancer, adaptogen, and nerve tonic. The plant is believed to offer a plethora of health benefits ranging from improving cognitive functions to combating stress.
Brahmi Common and Scientific Names
While 'Brahmi' might be the name that most people recognize, it's just one of its many appellations. The herb is also commonly referred to as 'Water Hyssop' or 'Indian Pennywort.' Diving into the realm of botanical nomenclature, its scientific name is 'Bacopa monnieri.'
Meaning Behind the Brahmi Name
The name 'Brahmi' is derived from 'Brahma', the Hindu god of creation. This is emblematic of its reputed ability to enhance creativity, intelligence, and knowledge. In ancient Vedic texts, Brahmi has been celebrated as a tool for attaining enlightenment and understanding the universe, illustrating its deep-seated cultural and spiritual significance [1].
Brahmi Flower
The Brahmi plant is adorned with delicate, small white flowers, usually possessing four or five petals. These flowers not only add to the visual allure of the plant but are also indicative of its vitality and growth stage. Traditionally, they've been used alongside the leaves in various herbal preparations, though the leaves are often more concentrated in the active compounds that confer Brahmi's benefits.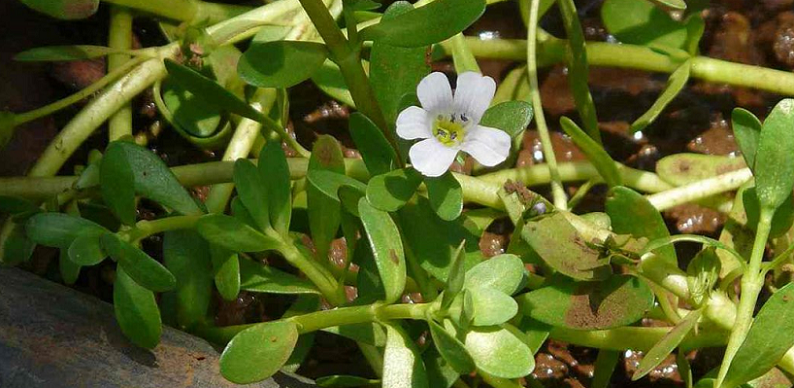 How to Consume Brahmi
While understanding the essence of Brahmi is vital, unraveling the intricacies of its consumption holds equal importance. After all, deriving the best from this nootropic herb hinges on how one consumes it. From its varied methods of intake to determining the right dose, let's navigate the art and science of consuming Brahmi effectively.
Methods of Brahmi Consumption
Brahmi's versatility is evident in the myriad ways it can be introduced into our daily regimen [2]. The most common forms include:
Teas: Brahmi leaves can be steeped in hot water to create a calming and rejuvenating herbal tea. This method allows for a gentle introduction of Brahmi's benefits over time.
Powders: Dried Brahmi leaves are often ground into a fine powder, which can be mixed into smoothies, juices, or even warm milk with a hint of honey for a traditional preparation.
Supplements: In the modern world, Brahmi capsules and tablets have gained traction, offering a convenient dosage method for those on the go.
Tinctures: These are liquid extracts of Brahmi, providing a concentrated dose that can be added to drinks or taken directly.
Brahmi Dosage Recommendations
Determining the right dosage of Brahmi depends on various factors, including one's age, health status, and the specific reason for consumption. However, a standard recommended dose for adults is typically between 300mg to 450mg of standardized Brahmi extract daily. It's crucial to consult with a healthcare professional before starting any new supplement regimen.
Brahmi Dosage Per Day
For those looking to incorporate Brahmi for daily cognitive enhancement and stress reduction, a consistent dosage is key. Starting with a lower dose and gradually increasing it, while monitoring one's response, is often advised. A general daily dosage can range from 250mg to 500mg, depending on individual needs and product concentration [3].
Brahmi Dosage for Sleep
Brahmi's adaptogenic properties make it an ally in achieving restful sleep. For sleep support, a dosage of around 300mg to 400mg about an hour before bedtime might be beneficial. However, it's essential to note that reactions can vary, and what induces sleepiness in one person might not have the same effect on another.
When to Take Brahmi
The timing of Brahmi consumption can influence its effectiveness. For cognitive enhancement, it's often recommended to take Brahmi in the morning or early afternoon. If used for sleep support, taking it closer to bedtime may be more effective. Always consider the purpose of your intake when deciding on the optimal time.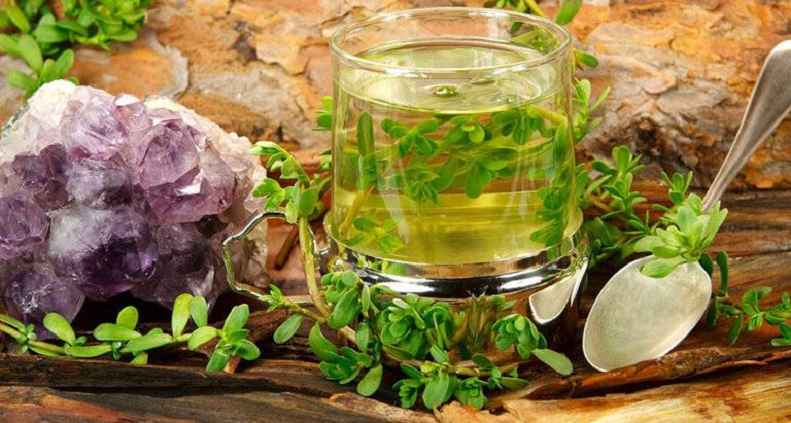 Brahmi Cautions
Embracing Brahmi's benefits requires a holistic understanding that extends beyond just consumption. The realm of herbal remedies, as potent and transformative as they can be, also beckons caution. Like any potent herb, Brahmi too comes with its set of advisories. Let's delve into these cautions, ensuring that our journey with Brahmi is both enriching and safe.
Brahmi Interactions
While Brahmi is a natural herb, it's not exempt from interacting with other substances or medications [4]. Some known potential interactions include:
Antidepressants: Brahmi might interact with certain antidepressants by increasing serotonin in the brain. This could lead to a condition called serotonin syndrome with symptoms ranging from shivering to agitation.
Sedatives: Given Brahmi's potential to induce sleepiness, combining it with other sedative drugs might amplify this effect, leading to excessive drowsiness.
Thyroid Medications: Brahmi might increase thyroid hormone levels, which could interfere with thyroid treatments.
It's paramount to consult with a healthcare professional if you're on medication or planning to combine Brahmi with other herbs or supplements.
Brahmi Side Effects
Although Brahmi is generally considered safe for most people, it might cause some side effects in certain individuals. These include:
Stomach cramps
Nausea
Dry mouth
Fatigue
It's advisable to monitor your body's response during the initial days of consumption and make adjustments or seek advice if any adverse effects are observed.
Brahmi During Pregnancy
Pregnancy is a delicate phase, and what's consumed during this time can have implications for both the mother and the child. While there's limited research on Brahmi's direct impact during pregnancy, it's always safer to err on the side of caution. Pregnant and breastfeeding individuals should consult their healthcare providers before considering Brahmi supplementation [5].
Setting Expectations: How Long Does Brahmi Take to Work?
The world of natural remedies often demands patience. Unlike quick-fix pharmaceuticals, herbs like Brahmi work in harmony with the body's rhythm. Some individuals might notice subtle changes within a week, while for others, it could take a month or more. Factors such as dosage, individual body chemistry, and the specific purpose of consumption play roles in determining how quickly Brahmi's effects manifest.
References

[1] Chronic Effects of Brahmi (Bacopa monnieri) on Human Memory
[2] Bacopa monnieri
[3] A Review of Evidence of Brahmi (Bacopa monniera)
[4] From boosting memory to pumping up immunity, here are 6 surprising benefits of brahmi
[5] Brahmi (Bacopa monnieri): An ayurvedic herb against the Alzheimer's disease