Effects of Fire Gazing on Brain Activity and Relaxation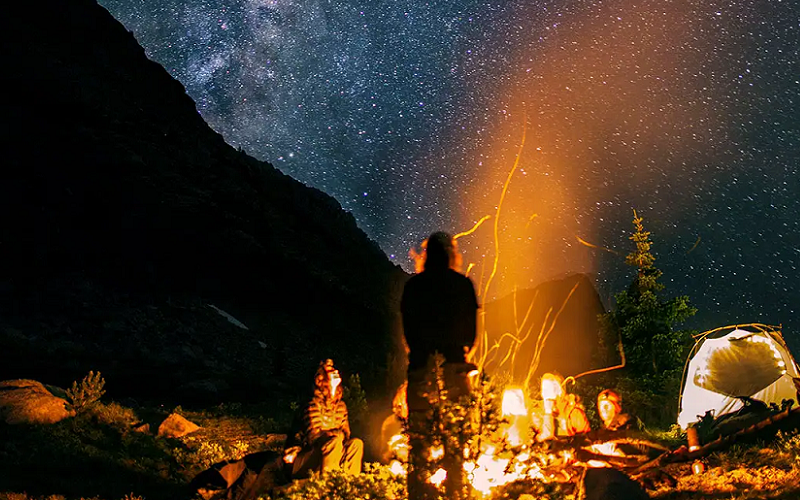 Fire gazing is a practice as old as humanity itself. This mesmerizing ritual has enchanted our ancestors from the time they first discovered fire, casting dancing shadows on cave walls and warming ancient hearths. But beyond the practical applications, could this simple act of watching the flicker and dance of flames affect our brain activity and promote relaxation?
Drawing on a range of scientific studies, historical narratives, and cultural practices, we enter into the fascinating world of fire gazing. Here we uncover its impact on brain activity, specifically its potential to induce alpha brain waves — commonly associated with states of relaxation and meditation.
Introduction to Fire Gazing
Fire gazing, as the name implies, involves simply watching a fire. It is something our ancestors have done since they discovered fire. As they huddled around their fires for warmth and protection, they likely also discovered the soothing, mesmerizing qualities of fire. From this simple act, fire gazing has now grown into a recognized relaxation technique, much like meditation or mindfulness. It's a practice that many people find calming, helping them to relax and focus their minds.
Historically, fire has always been a crucial element for human survival. It provided warmth, cooked food, warded off predators, and gave light in the darkness. But fire's significance extends beyond these practical aspects. Many ancient cultures, including the Greeks, Celts, and Native Americans, revered fire for its symbolic properties, such as purification and transformation.
Fire gazing, in this context, was not just a passive act but a meditative practice and even a form of divination in some traditions. The act of fire gazing, watching the flames dance and morph, was considered a means of entering a relaxed, contemplative state. This historical perspective adds a deeper layer of understanding as we explore the physiological and psychological effects of fire gazing in the following sections.
As we dive deeper into this mesmerizing practice, we explore its impact on brain activity, the potential to induce a meditative state, and how it might serve as a unique form of stress reduction.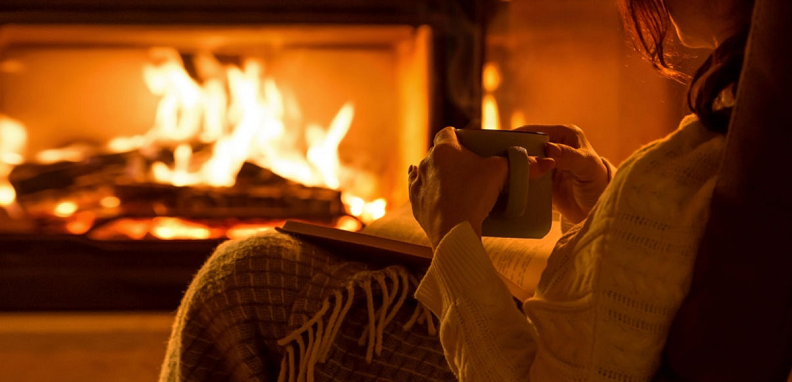 Understanding Brain Activity
Before we dive into the specific effects of fire gazing on brain activity, it's crucial to lay a foundation of understanding about brain activity in general. This intricate organ, a marvel of nature, has an astonishing capacity to respond and adapt to various stimuli.
General Explanation of Brain Activity
The human brain is an extraordinary network of billions of neurons, all working in concert to control our thoughts, emotions, and bodily functions. When these neurons interact—via electrical signals—we see this as brain activity. This activity can be measured in different ways, one of the most common being via brain waves. Brain waves are patterns of electrical activity occurring in the brain, which can be observed with an electroencephalogram (EEG).
There are several types of brain waves, including alpha, beta, theta, delta, and gamma, each corresponding to a different mental state. For example, beta waves are associated with active, conscious thought, while alpha waves often appear during relaxation and quiet, wakeful states. It's these alpha waves that are of particular interest when we discuss fire gazing and relaxation.
The Human Brain's Response to Different Stimuli
Our brains are continually responding and adapting to the world around us. The stimuli we encounter—sounds, sights, smells, tastes, and touches—can influence our brain activity. For example, certain types of visual stimuli, such as rhythmic, slowly changing patterns, can induce relaxation and a shift toward alpha brainwave activity.
Just as music or art can trigger emotional responses, it appears that visual stimuli like fire gazing might affect our brain's inner workings.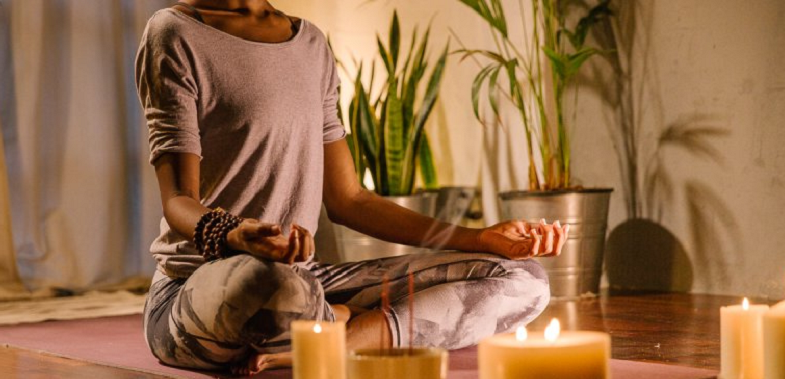 The Science of Fire Gazing
With a basic understanding of brain activity under our belt, we can delve into the specific phenomenon of fire gazing. What is it about the movement of flames that can hold us captivated and stir something deep within us?
Description of Hypnotic Effects of Fire
Hypnosis, in its simplest terms, is a state of highly focused attention, often accompanied by deep relaxation. It's a natural state of mind that we slip into more often than we realize—like when we're engrossed in a book, absorbed in a movie, or…gazing into a fire.
The hypnotic effect of fire comes from its dynamic, ever-changing nature. The flames dance and flicker, never staying the same from one moment to the next, captivating our attention. This unpredictable, rhythmic movement can create a sense of calm and focus, drawing us into a meditative state. The combination of light and movement in fire gazing provides the perfect recipe for a soothing, hypnotic effect [1].
Exploring the Visual Stimuli of Fire
Fire, in its very nature, is an intensely visual experience. The vibrant colors, the play of light and shadow, and the unpredictable movement of flames can be transfixing. This visual stimuli, both intense and mesmerizing, stands as a key factor in why fire gazing can affect our brain activity.
In 2014, researchers from the University of Alabama found that watching a fire, complete with its crackling sounds, led to a noticeable drop in blood pressure among participants. The study suggested that there may be something inherently relaxing about watching and listening to a fire, harkening back to our ancient ancestors who relied on fires for safety and comfort.
In essence, the visual stimuli of fire is unique, and our brains seem wired to respond to it in a specific way. With this knowledge in hand, we can now look at the direct impact fire gazing has on brain activity and how it can induce a sense of relaxation [2].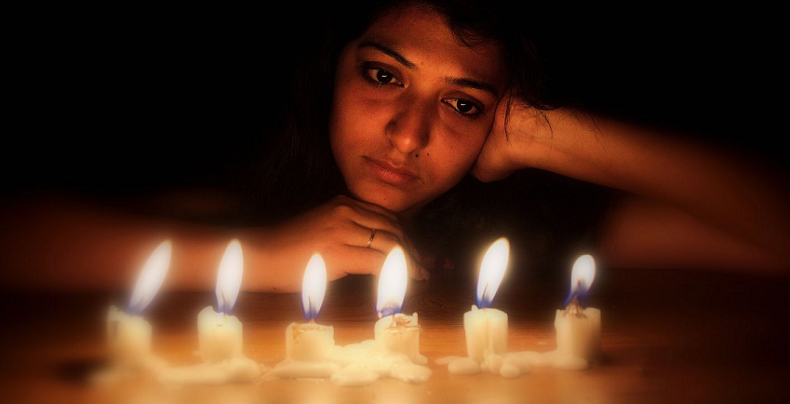 Fire Gazing and Brain Activity
Building on our understanding of brain activity and the unique visual stimuli of fire, let's now delve deeper into the effects of fire gazing on the human brain. The interplay between fire and our brain is a topic of fascinating research, particularly relating to the generation of alpha brain waves and the meditative states associated with fire gazing.
Analyzing Scientific Studies on the Impact of Fire Gazing on Brain Activity
Research into the impacts of fire gazing on brain activity is still in its infancy, but early findings are promising. A study conducted at the University of California, Irvine, found that fire gazing could induce alpha brain waves, associated with relaxed, meditative states. Participants who watched a video of a fire reported feeling more relaxed and less stressed, and EEG measurements confirmed an increase in alpha wave activity.
In another study, researchers found that participants who watched a fire, with the accompanying crackling sounds, had lower blood pressure than when they were not watching the fire. The researchers suggested that the calming, hypnotic effect of the fire might be an evolutionary adaptation from our ancestors, who depended on fire for safety and comfort [3].
Explanation of How Fire Gazing Induces Alpha Brain Waves
As we've mentioned earlier, alpha brain waves are often associated with states of relaxation and quiet, wakeful awareness—like the state you might enter while meditating or just before falling asleep. So how does fire gazing stimulate these alpha waves?
Visual stimuli with a slow, rhythmic quality—like the flickering of a flame—can encourage our brains to synchronize with this rhythm, a phenomenon known as "entrainment." This entrainment can lead to an increase in alpha wave activity, helping us enter a state of relaxed focus. When we gaze into a fire, the dancing flames provide the perfect slow, rhythmic stimulus, enabling our minds to slow down, our focus to narrow, and alpha wave activity to increase [4].
Exploration of the Connection Between Fire Gazing and Meditation
With the increase in alpha brain waves, fire gazing can become a form of meditation. Just as focusing on the breath or a mantra can help anchor the mind during meditation, focusing on the flames' flickering movement can have a similar effect. It offers a point of concentration, allowing the mind to let go of distracting thoughts and fostering a state of calm mindfulness.
The act of fire gazing could be a unique pathway to achieving a meditative state, providing a primal, visual focus point for our attention. As we learn more about the relationship between fire gazing, brain activity, and relaxation, we can start to see the potential therapeutic applications of this ancient practice.
Fire Gazing and Relaxation
Having explored the connection between fire gazing and brain activity, we can now delve into the practice's relationship with relaxation. From ancient times, humanity has found comfort in the warmth and light of fire, but the relaxation benefits extend beyond physical comfort. By investigating fire gazing's role in stress reduction and its parallels to mindfulness practice, we can truly appreciate the calming effects of this simple act.
The Relationship Between Fire Gazing and Stress Reduction
The connection between fire gazing and stress reduction may be deeply ingrained in our evolutionary past. The safety and comfort provided by fire for our early ancestors would have been critical, and thus it is plausible that we are predisposed to find fire gazing comforting and relaxing.
Modern research seems to support this. A study by the University of Alabama found that fire gazing, accompanied by the soothing sounds of crackling fire, led to lower blood pressure levels among participants. Lower blood pressure is often associated with a state of relaxation and lowered stress levels [5].
Moreover, the induction of alpha brain waves during fire gazing, as we discussed in the previous section, also contributes to stress reduction. Alpha waves are associated with relaxed, wakeful states, often seen during meditation and moments of quiet reflection. Thus, by inducing alpha waves, fire gazing can foster a state of calm and relaxation, helping to reduce stress levels.
Fire Gazing as a Form of Mindfulness Practice
In addition to promoting relaxation and stress reduction, fire gazing can be seen as a form of mindfulness practice. Mindfulness involves focusing our attention on the present moment, accepting it without judgment. It's a simple yet profound way to calm the mind and reduce stress.
The practice of fire gazing fits seamlessly into the concept of mindfulness. As you watch the flames flicker and dance, you are fully present in the moment. Your attention is anchored by the movement and light of the fire, helping to clear your mind of distracting thoughts and worries. The act of simply watching, without analysis or judgment, resonates with the fundamental principles of mindfulness. Thus, fire gazing can be a powerful and accessible form of mindfulness practice, further contributing to its relaxing effects.
Examining Studies on the Relaxing Effects of Fire Gazing
Several studies have examined the potential relaxing effects of fire gazing. We've already mentioned the studies from the University of Alabama and the University of California, Irvine, both of which found fire gazing to have a calming effect, whether measured by blood pressure or alpha wave activity.
However, it's important to note that the research is still in its early stages, and much remains to be explored. Further studies could delve deeper into the long-term effects of fire gazing, how it compares to other forms of relaxation and mindfulness practice, and its potential therapeutic applications.
References

[1] Fire Good. Make Human Inspiration Happen.
[2] Fire Gazing
[3] Effect of trataka on cognitive functions in the elderly
[4] Animating Flames: Recovering Fire-Gazing as a Moving-Image Technology
[5] The reason we love to gather around the TV lies in Stone Age embers