Brain Games: Do They Really Enhance Cognitive Function?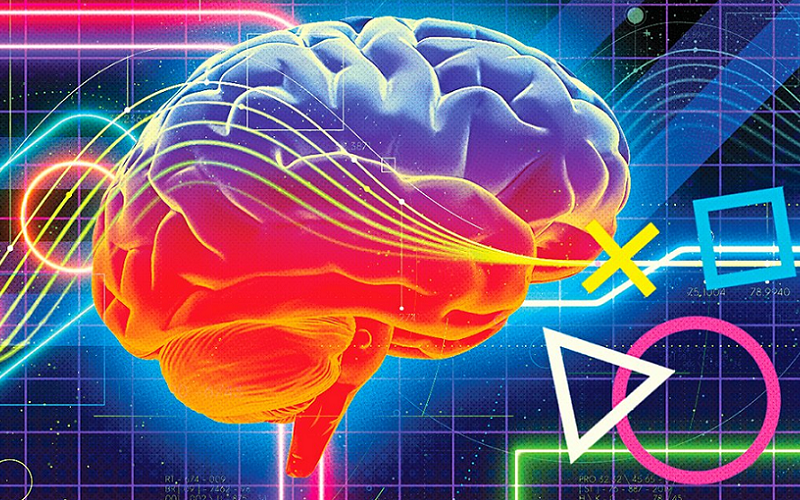 Do brain games really enhance cognitive function? As our world becomes increasingly digital, we have seen an explosion in the popularity of brain games — those apps and activities specifically designed to stimulate our minds and potentially improve our mental capabilities. The promises they make are enticing — better memory, sharper attention, enhanced problem-solving abilities, and sometimes even a guard against age-related cognitive decline. But do these claims stand up to scientific scrutiny? Or are we merely engaging in digital play with no measurable benefits?
Introduction to Cognitive Function and Brain Games
To lay a solid foundation for our exploration, let's first dive into what we mean by cognitive function and brain games. By understanding these concepts thoroughly, we can approach the subsequent analysis and discussion from an informed perspective.
Definition of Cognitive Function
Cognitive function can be seen as the mental processes that allow us to carry out any task. It's an umbrella term that encompasses a wide range of capabilities our brains demonstrate daily. These include, but aren't limited to, perception, attention, memory, language, problem-solving, and decision-making abilities. In simple terms, cognitive function is a measure of how our brain receives, processes, retains, and uses information.
Brief Overview of Brain Games
On the other hand, brain games are activities designed to stimulate cognitive function. These could be traditional games like crosswords or Sudoku, or they could take the form of more modern, digital applications found on our phones and computers. These games often claim to exercise various aspects of cognition such as memory, attention, reasoning skills, and speed of processing. They usually involve tasks that require mental effort, like solving puzzles, remembering sequences, or making rapid-fire decisions.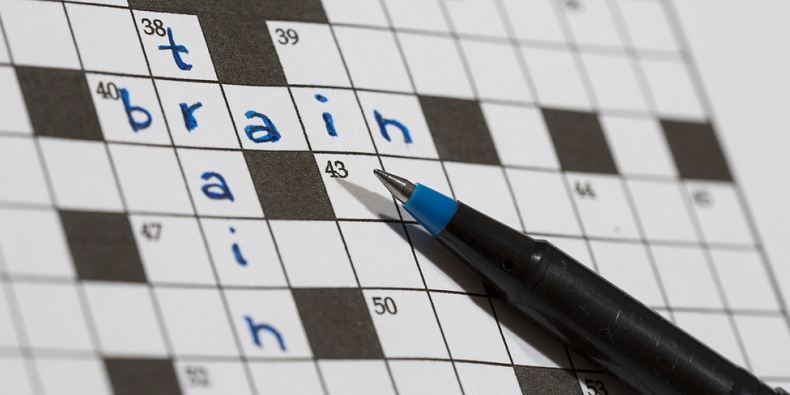 Understanding the Basics of Cognitive Function
Before diving into the world of brain games and their potential benefits, it's important to understand the key components of cognitive function. This knowledge will help us better assess the claims made by brain game developers, and understand the various areas these games may potentially target. Additionally, it's crucial to understand the impact of aging on cognitive function, as many brain games are marketed towards mitigating the cognitive decline associated with aging.
Key Components of Cognitive Function
Cognitive function is a broad term encompassing multiple mental abilities. Let's explore some of these components to better understand the intricacies of cognitive function.
Memory
Memory, perhaps the most commonly recognized cognitive function, is the mental process of encoding, storing, and retrieving information. It's not a monolithic structure but rather a complex system with multiple types, including short-term (or working) memory, long-term memory, and memory subtypes like episodic and procedural memory [1].
Attention
Attention is the cognitive function that allows us to focus on specific aspects of our environment while ignoring others. This function is essential for filtering out irrelevant information and helping us concentrate on tasks that require cognitive effort.
Problem-solving Skills
Problem-solving skills are a set of cognitive functions that allow us to find solutions to challenges or achieve defined goals. These skills often involve other cognitive processes such as planning, reasoning, decision-making, and flexible thinking.
Emotional Intelligence
While often overlooked, emotional intelligence is a key part of our cognitive capabilities. It includes the ability to recognize, understand, and manage our own emotions, as well as the ability to empathize with and respond to the emotions of others [2].
The Impact of Aging on Cognitive Function
As we age, our cognitive function naturally changes. While age-related cognitive decline is normal to some extent, it can become problematic if it significantly affects a person's daily life. Certain aspects of cognitive function, such as processing speed and working memory, tend to decline with age, while others like vocabulary or general knowledge may remain stable or even improve.
However, each individual's cognitive aging process is unique, influenced by a variety of factors such as genetics, lifestyle, and overall health. Brain games often aim to counter these age-related changes, suggesting they can help maintain or even improve cognitive function in older adults. The question is – can they really deliver on these promises?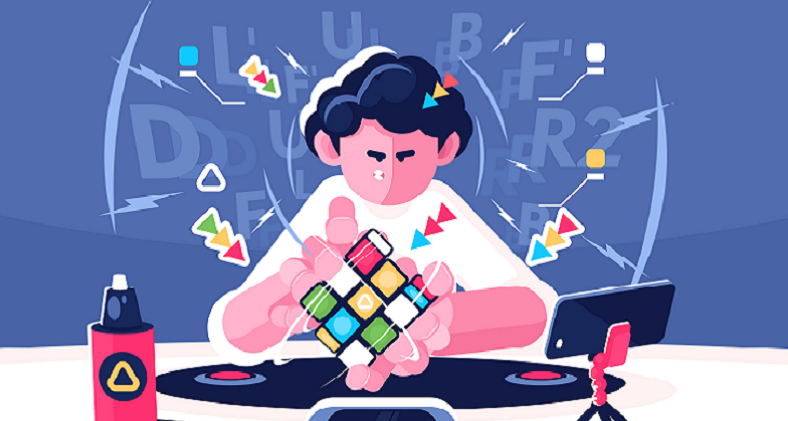 An Overview of Brain Games
Brain games have become a popular pastime, sparking intrigue and fascination with their promise to enhance cognitive function. To fully appreciate the claims made by these games and their potential impact on cognitive health, it's important to understand their evolution, the different types available, and their stated objectives.
The Evolution of Brain Games
Brain games aren't a new phenomenon. Humans have been fascinated with puzzles and games that challenge our minds for centuries. From early forms of chess to riddles and logic puzzles, these games have captivated and intrigued us. However, in the 21st century, with the advent of digital technology, brain games have taken a new turn. They've moved from the pages of puzzle books and board games to the screens of computers, tablets, and smartphones. Today's brain games are often digital, accessible, and specifically designed with cognitive improvement in mind.
The Types and Varieties of Brain Games
There are a plethora of brain games available today, falling into two broad categories: traditional and digital.
Digital Brain Games
These games are typically app-based, available for download on smartphones, tablets, or computers. They often use engaging graphics and interactive gameplay to draw users in. The tasks and challenges in these games are designed to target various cognitive functions such as memory, attention, problem-solving skills, and processing speed. Some popular digital brain game platforms include Lumosity, Peak, and Elevate, among others [3].
Traditional Brain Games
Traditional brain games encompass board games like chess and Scrabble, card games such as bridge, and paper-and-pencil puzzles like Sudoku, crosswords, and word searches. Though not explicitly marketed for cognitive improvement, these games also engage various cognitive skills like strategic thinking, memory, and language skills.
The Objectives and Promises of Brain Games
The primary objective of brain games, particularly digital ones, is to provide cognitive stimulation. They promise a fun and engaging way to "exercise" your brain. These games often claim to enhance various cognitive abilities such as memory, attention, processing speed, and problem-solving skills. Some even suggest that regular use of their games can help stave off cognitive decline associated with aging.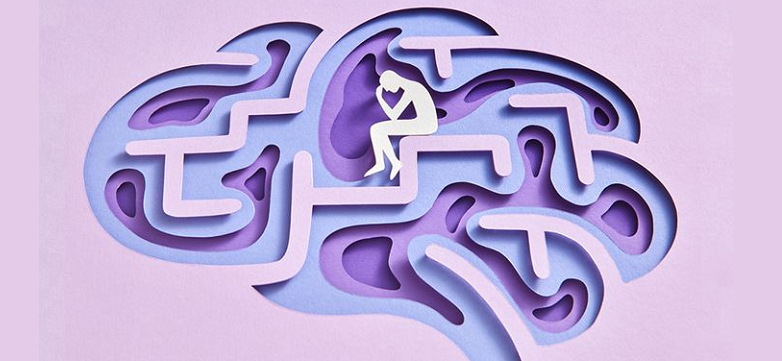 Current Research on the Impact of Brain Games on Cognitive Function
Given the popularity and bold claims made by brain games, it's essential to examine the scientific evidence backing these assertions.
Overview of Notable Studies and Findings
Many studies have been conducted to explore the impact of brain games on cognitive function, with mixed results. Some have shown positive effects, while others have failed to show significant improvements. The variation in results could be attributed to a number of factors, including the type of brain games used, the frequency of play, the specific cognitive functions examined, and the age and health of the participants [4].
Positive Findings: How Brain Games Can Enhance Cognitive Function
Several studies have indeed found that brain games can lead to improvements in specific cognitive functions. For instance, a study published in "PLOS ONE" found that young adults who regularly played brain-training games demonstrated improvements in working memory, short-term memory, and problem-solving skills. Another study, published in "Journal of Geriatric Psychiatry and Neurology", showed that older adults who engaged in brain games showed better performance on tasks related to attention and processing speed [5].
Negative Findings: The Limitations and Drawbacks of Brain Games
However, not all research supports the effectiveness of brain games. Some studies suggest that while individuals may improve on the specific tasks or games they practice, these improvements don't necessarily translate into enhanced cognitive performance in unrelated tasks or everyday activities. This is often referred to as the "lack of transfer" problem. A comprehensive review in "Psychological Science in the Public Interest" concluded that there is little evidence that playing brain games improves cognitive function in a way that impacts daily life [6].
The Role of Regular Brain Game Practice on Sustained Cognitive Enhancement
The frequency and duration of play also appear to be significant factors in any potential cognitive benefits from brain games. Some research suggests that more frequent and prolonged engagement with brain games may lead to greater improvements. However, it's also crucial to note that these potential gains may not be sustained if the individual stops playing the games. This implies that, like physical exercise, brain exercise might need to be a continuous commitment for the benefits to be maintained.
Expert Opinions and Recommendations on the Use of Brain Games
While scientific studies offer invaluable insights into the potential benefits and limitations of brain games, expert opinions can further inform our understanding and guide our choices. From neuropsychologists to cognitive therapists and neuroscientists, a range of professionals have weighed in on the matter.
Guidelines from Neuropsychologists
Neuropsychologists, who specialize in understanding the relationship between the brain and our behavior, generally acknowledge that brain games can have some benefits. They can be a source of mental stimulation and may help improve specific cognitive skills. However, they emphasize that these games should not be the sole strategy for maintaining or enhancing cognitive health. It's essential to balance them with other mentally stimulating activities and healthy lifestyle habits.
Advice from Cognitive Therapists
Cognitive therapists, who work with individuals to overcome challenges related to cognitive function, often suggest brain games as a component of a comprehensive cognitive stimulation program. However, they stress the importance of individualized approaches. The same game might not be equally beneficial for everyone, so it's crucial to choose activities that are challenging, enjoyable, and relevant to one's cognitive goals.
Recommendations from Neuroscientists
Neuroscientists, who study the workings of the brain and nervous system, generally agree that mental stimulation is beneficial for cognitive health. They suggest that brain games, especially those designed based on sound scientific principles, could contribute to cognitive stimulation. Yet, they caution against relying solely on these games, especially if it leads to a sedentary lifestyle. Physical activity, they point out, has a wealth of evidence supporting its role in maintaining cognitive function.
Views of Game Developers
Game developers, of course, advocate for the cognitive benefits of their products. However, responsible developers also acknowledge that their games are not a cure-all solution. They often recommend their games as part of a balanced lifestyle that includes a healthy diet, regular exercise, social interaction, and other forms of cognitive engagement.
References

[1] Brain Games: Can They Really Keep Your Mind Sharp as You Age?
[2] Brain Training Games Enhance Cognitive Function in Healthy Subjects
[3] Can Brain Games Improve Cognitive Ability?
[4] Are Brain Games Mostly Nonsense?
[5] 6 Brain Exercises For Seniors To Try
[6] Mind games: Can brain-training games keep your mind young?