Geomagnetic Storms and Cognitive Function: Linking Solar Activity to Brain Health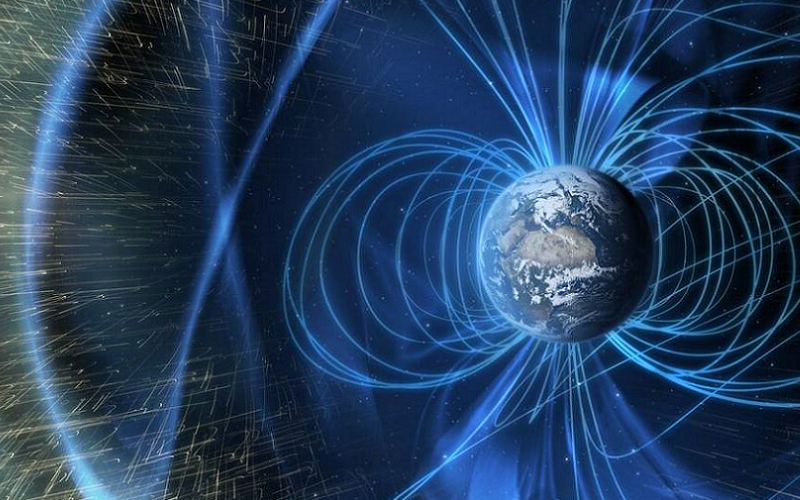 The celestial ballet of the sun and Earth goes beyond the mesmerizing rise and set we witness daily. In fact, powerful solar activities can trigger geomagnetic storms, which ripple through our planet's magnetosphere. While many are familiar with the dazzling light shows of auroras born from these solar tempests, fewer realize the potential implications such storms may have on our cognitive health.
Understanding Geomagnetic Storms
As we set the stage to explore the relationship between solar activity and our brain's performance, it's crucial to first understand what geomagnetic storms are and how they come into existence. These storms, largely driven by our sun's dynamism, have both mesmerized and puzzled humans for centuries.
Origin and Nature of Geomagnetic Storms
Geomagnetic storms are temporary disturbances in the Earth's magnetosphere caused by solar wind from the sun. This solar wind isn't constant — it's influenced by the sun's activities. Two primary solar occurrences are responsible for intensified solar winds:
Solar flares
These are sudden, intense bursts of energy and radiation stemming from the sun's surface and its outer atmosphere. Solar flares, while powerful, don't always have a significant impact on Earth unless they're directed towards our planet.
Coronal mass ejections (CMEs)
Unlike the shorter-lived solar flares, CMEs are giant bubbles of gas threaded with magnetic field lines that are ejected from the sun over several hours. They carry more matter, energy, and force than solar flares. When directed at Earth, CMEs can have profound impacts on our magnetosphere.
It's these solar activities, especially CMEs, that cause the most powerful geomagnetic storms when they interact with Earth's magnetic field.
Impact on Earth's Magnetosphere
The Earth's magnetosphere is a protective shield, safeguarding us from a lot of solar radiation. However, when bombarded with heightened solar wind, especially from CMEs, this shield gets temporarily distorted and compressed, causing it to "wobble" or fluctuate.
This fluctuation and distortion lead to currents of charged particles, which in turn generate the geomagnetic storm. The strength and duration of the storm can vary, depending largely on the intensity and duration of the solar event causing it [1].
Common Observations During Geomagnetic Storms
Geomagnetic storms, while being celestial in nature, produce tangible, observable effects on Earth.
Aurora borealis and australis
Probably the most visually captivating outcome of these storms are the auroras. As the charged particles from the solar wind interact with gases in our atmosphere, they produce vibrant light shows known as the Northern (borealis) and Southern (australis) Lights. The intensity and reach of these lights can expand during stronger geomagnetic storms, sometimes being visible even at lower latitudes than usual.
Disruption in communication systems
On a more pragmatic note, these storms can interfere with satellite communications, GPS systems, and even power grids. The charged particles in geomagnetic storms can induce currents in electrical systems, leading to malfunctions and disruptions.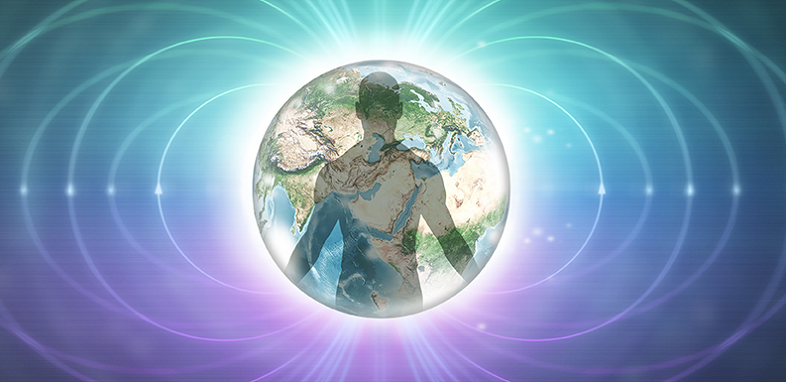 Geomagnetic Storm Effects on Biological Systems
With a grasp on the nature and effects of geomagnetic storms, we now turn our focus to the biological realm. While many of the implications of these celestial events are technological, there's growing evidence and interest in how they might directly or indirectly influence various life forms on Earth. From the navigational patterns of birds to subtle shifts in human physiology, geomagnetic storms leave few corners of the biosphere untouched.
One of the most well-documented effects of geomagnetic storms in the animal kingdom is their interference with species that rely on Earth's magnetic field for navigation [2].
Bird Migration
Many migratory bird species possess an innate magnetic compass that aids in their long-distance journeys. During geomagnetic storms, the disturbances in Earth's magnetic field can lead these birds astray, often causing them to become disoriented and deviate from their traditional migration paths.
Similarly, several marine species, such as sea turtles and certain fish, rely on geomagnetic cues for navigation, especially during breeding migrations. Disruptions in the magnetosphere can interfere with these cues, affecting the ability of marine animals to reach their desired destinations or breeding grounds.
Potential Impact on Human Physiology
Humans, while not as overtly dependent on Earth's magnetic field as some species, are not immune to its fluctuations. Some intriguing, albeit sometimes controversial, research has suggested that geomagnetic storms may have a more subtle, yet significant, influence on our physiology.
Altered Melatonin Levels
Melatonin, a hormone responsible for regulating sleep-wake cycles, might be influenced by geomagnetic activity. Some studies have shown correlations between geomagnetic storms and altered melatonin production, which can subsequently affect sleep patterns and overall mood.
Sleep Disturbances
Beyond melatonin, there's some evidence suggesting a direct link between heightened geomagnetic activity and sleep disturbances in sensitive individuals. This is not just about sleep duration, but also sleep quality, with potential implications for cognitive function and mood regulation.
Direct and Indirect Influences on the Brain
The brain, with its intricate web of neural connections and electric activity, is not an unlikely candidate for being affected by geomagnetic fluctuations [3].
Influence on Neural Activity
Some preliminary research has indicated that geomagnetic storms might influence brain wave patterns, particularly in the alpha frequency range. These alterations, while subtle, could potentially impact cognitive processes like attention, memory, and more.
Electromagnetic Sensitivity
There's a subset of the population that claims heightened sensitivity to electromagnetic fields, a condition sometimes referred to as Electromagnetic Hypersensitivity (EHS). While the scientific consensus on EHS is still evolving, it raises questions about whether certain individuals might be more susceptible to the effects of geomagnetic disturbances.
Circadian Rhythm Disruptions
Our internal biological clocks, or circadian rhythms, play a pivotal role in various physiological processes, from sleep to metabolism. The potential influence of geomagnetic storms on melatonin levels, as discussed earlier, can also indirectly affect our circadian rhythms, with cascading effects on overall health and well-being.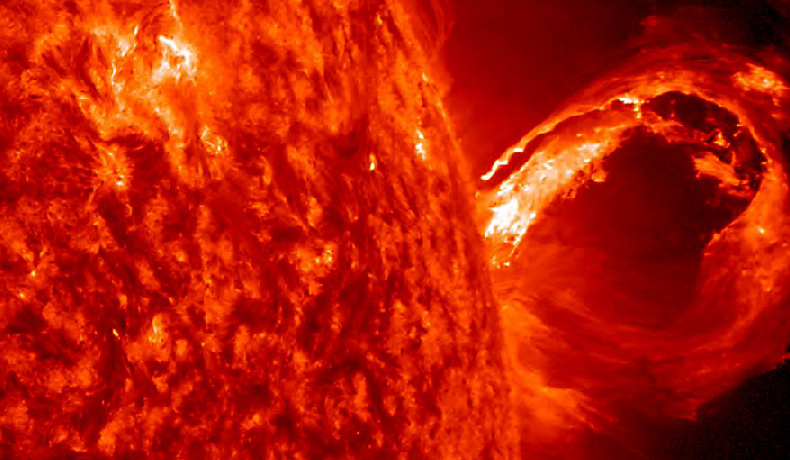 Studies on Geomagnetic Storms and Cognitive Function
The intricacies of the human brain, combined with the vastness of outer space, make for an enthralling confluence of research areas. As we delve deeper into the effects of geomagnetic storms on cognitive health, it's essential to ground our understanding in scientific studies that have explored this nexus.
Historical Context: Anecdotal Observations and Early Investigations
Historical records and anecdotal accounts often provide the preliminary sparks of interest that fuel scientific inquiry.
Ancient Civilizations and Cosmic Events
Ancient societies, from the Mayans to the Chinese, have long documented celestial events, including those possibly linked to geomagnetic storms. Some of these accounts hint at perceived changes in behavior or collective mood during significant solar events, although interpreting these records requires caution and context.
Modern-Day Observations
Over the past century, with the advent of technology capable of detecting and analyzing geomagnetic activity, there have been sporadic anecdotal accounts from individuals claiming heightened sensitivity or altered cognitive states during solar storms [4].
Overview of Relevant Research Findings
As the interest in this domain grew, more systematic scientific investigations emerged. Here's a summary of notable findings.
Studies Indicating Potential Links
Several studies have found correlations between geomagnetic activity and a range of cognitive and psychological effects. For example, some research suggests a potential connection between solar storms and increased incidence of anxiety, depression, and even certain psychotic episodes. On the cognitive front, there have been indications of altered attention spans, memory recall, and reaction times during periods of heightened geomagnetic activity.
Contradictory or Inconclusive Studies
Science thrives on skepticism and validation. There have been studies that either contradict the findings mentioned above or yield inconclusive results. Some researchers argue that the effects, if present, are too subtle to be reliably detected, or that other confounding factors might explain the observed correlations.
Potential Mechanisms Behind Cognitive Effects
For any scientific claim to hold water, it's imperative to explore the underlying mechanisms. Let's consider some proposed explanations.
Influence on Neural Activity
As mentioned earlier, the brain operates with a symphony of electrical signals. Some researchers propose that geomagnetic storms, with their electromagnetic nature, could potentially influence these neural electrical patterns, thereby affecting cognitive processes.
Electromagnetic Sensitivity
Building on the concept of Electromagnetic Hypersensitivity (EHS), it's possible that a subset of individuals is more susceptible to geomagnetic disturbances. For these individuals, solar storms might induce more pronounced cognitive or physiological changes.
Circadian Rhythm Disruptions
If geomagnetic storms affect melatonin production or other aspects of our internal biological clocks, this could lead to disruptions in sleep patterns. Sleep, being a crucial component for cognitive function, could thus be a mediating factor in the relationship between solar activity and cognition.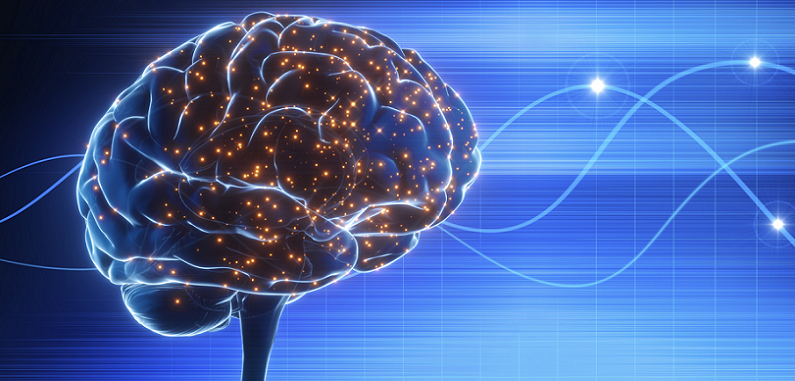 Geomagnetic Storm Implications for Cognitive Health
Now that we've anchored our understanding in scientific studies, the broader implications of geomagnetic storms on cognitive health come into sharper focus. By synthesizing the knowledge acquired so far, we can draw potential connections, understand risks, and discuss proactive strategies. These insights are vital, not just for scientists and researchers, but for anyone keen on safeguarding their cognitive well-being amidst the dynamism of the cosmos.
Impact on Daily Cognitive Functions
Everyday life is a complex dance of cognitive processes, from the simple act of deciding what to have for breakfast to the intricate problem-solving tasks at work. Let's consider how geomagnetic storms might ripple through these daily cognitive functions [5].
Sleep Disruption
As previously highlighted, one of the potential effects of heightened geomagnetic activity is the disruption of sleep patterns. Poor sleep, even for a single night, can lead to reduced attention span, impaired memory, and slower decision-making processes.
Mood Fluctuations
A potential increase in anxiety or depressive symptoms during geomagnetic storms can impact cognitive performance. Emotional states play a significant role in functions like attention, memory retention, and problem-solving.
Task Performance
While the research is still in nascent stages, any subtle shift in attention or reaction times can influence daily tasks, particularly those requiring precision or rapid decision-making.
Long-term Cognitive Health Concerns
Beyond the immediate effects, there's a broader spectrum of implications to consider for long-term cognitive health:
Chronic Sleep Disruption
If geomagnetic storms consistently disrupt sleep patterns, it could lead to chronic sleep deprivation. Over time, chronic sleep deprivation has been linked to a range of cognitive concerns, including an increased risk of neurodegenerative diseases.
Emotional Well-being
Prolonged periods of heightened anxiety or depression can have cascading effects on cognitive health. Persistent mood disorders can lead to cognitive decline or exacerbate existing cognitive issues.
Neural Plasticity
While this is a speculative frontier, if geomagnetic storms do indeed influence neural activity, they might also play a role in neural plasticity—the brain's ability to reorganize and form new neural connections. Long-term implications of such influences remain an exciting area for future research.
Potential Protective Measures and Coping Strategies
With challenges come opportunities. Recognizing the potential impacts of geomagnetic storms provides a chance to devise protective measures and coping strategies:
Awareness and Monitoring
By staying informed about solar activity forecasts, individuals can be better prepared for potential geomagnetic disturbances. Several platforms offer solar weather predictions, much like our daily weather forecasts.
Sleep Hygiene
Prioritizing good sleep hygiene practices, like maintaining a consistent sleep schedule and creating a conducive sleep environment, can help counteract potential sleep disruptions.
Stress Management
Engaging in stress-relieving activities, such as meditation, deep breathing exercises, or even simple walks, can help manage potential mood fluctuations.
Continuous Learning and Mental Stimulation
To bolster the brain against potential disruptions, ongoing mental stimulation through learning, puzzles, reading, and other cognitive tasks can prove beneficial.
References

[1] Geomagnetic Storms and their Influence on the Human Brain Functional State
[2] Are stress responses to geomagnetic storms mediated by the cryptochrome compass system?
[3] Possible Space Weather Influence on Functional Activity of the Human Brain
[4] Can Humans Sense Magnetic Storms?
[5] Geomagnetic Storms: Association with Incidence of Depression as Measured by Hospital Admission