The Influence of Ground Vibrations on Brain Health: Earth's Natural Rhythms and Mental Well-being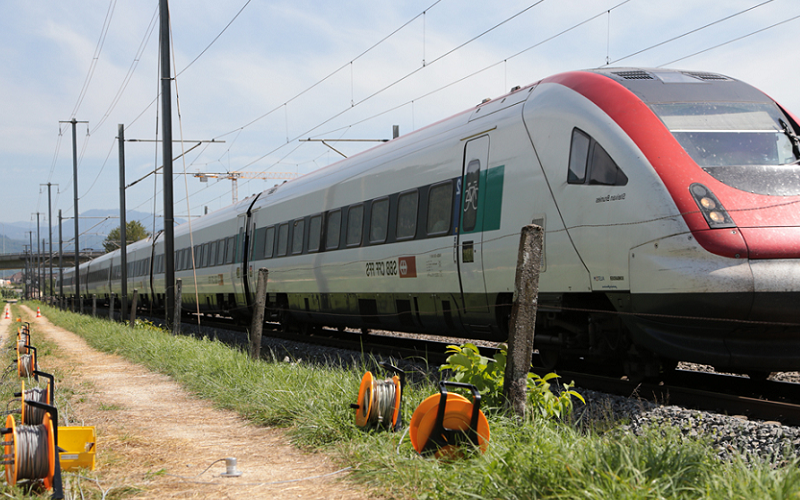 For eons, the Earth has danced to a rhythm, a pulsation that is subtle, yet profoundly influential. These ground vibrations, often imperceptible to our immediate senses, resonate through the planet, weaving a silent symphony that affects all life. How does this natural harmony of the Earth affect us, particularly our cognitive health and mental well-being? Drawing from ancient wisdom, modern science, and the fascinating interplay between our brains and the world beneath our feet, we explore the intricate bond that connects our minds to the very heartbeat of our planet.
Introduction to Ground Vibrations
Ground vibrations refer to the oscillatory motions of the Earth's surface, caused by various natural and man-made factors. These can range from seismic activities like earthquakes and volcanic eruptions to human-induced vibrations from construction activities or vehicular movements. At their core, these vibrations reflect the Earth's constant state of movement and change.
Our brain, the epicenter of thought, emotion, and consciousness, isn't an isolated entity. It's continually responding to the environment. External stimuli, from the quality of the air we breathe to the food we consume, all leave an imprint on our mental processes. Ground vibrations, as an inherent part of our environment, may play a more significant role in our cognitive health than we currently understand. By recognizing and exploring such external influences, we equip ourselves with the knowledge to foster better mental well-being and potentially unlock therapeutic avenues grounded in nature's rhythm.
Historical Context of Earth's Vibrations
The pulse of the Earth is not a new discovery. Throughout history, diverse cultures have sensed and celebrated the vibrations of our planet. This acknowledgment transcends regions and epochs, suggesting a deep-rooted, universal connection between humans and the ground beneath their feet.
Ancient Civilizations' Perception of Earth's Rhythms
Long before the advent of sophisticated seismic equipment and the vocabulary to articulate complex geophysical phenomena, ancient civilizations were attuned to Earth's rhythms. These societies, from the Mayans in Central America to the druids in Europe, recognized and revered the energy of the Earth. Sacred sites, such as Stonehenge in England or the Pyramids of Giza in Egypt, are believed by some researchers to be strategically positioned to harness these vibrations, indicating a sophisticated understanding of Earth's energetic patterns.
Ancient texts and oral traditions from cultures like the Vedic Indians and Native Americans also speak of a deep connection with the land, viewing it not merely as a resource but as a living entity with its heartbeat and consciousness.
Rituals and Ceremonies Celebrating Earth's Vibrations
The respect and recognition of Earth's vibrations often manifested in the form of elaborate rituals and ceremonies. For instance, indigenous tribes in various parts of the world practiced dances that were believed to resonate with the Earth's frequency, fostering a sense of unity and spiritual upliftment.
In some African cultures, rhythmic drumming sessions, often lasting several hours, were not only social and spiritual gatherings but also a means to synchronize with the Earth's vibrations. The deep, resonant sounds of the drums were believed to echo the heartbeat of the planet, aligning the participants with natural cycles [1].
Similarly, in Native American traditions, ceremonies like the Sun Dance were intrinsically linked to the rhythms of nature, encapsulating the harmonious relationship between humans and the Earth.
Scientific Explanation of Ground Vibrations
Today, equipped with advanced instruments and a wealth of data, scientists explore the intricate mechanics of ground vibrations. While we've come a long way from attributing these vibrations to the whims of deities, the wonder and reverence for the phenomenon remain unchanged.
The Earth's Natural Frequency: Schumann Resonances
The Earth isn't just a passive recipient of external forces; it resonates with its frequency, known as the Schumann Resonances. This natural phenomenon was named after physicist Winfried Otto Schumann, who predicted it in the 1950s. Essentially, Schumann Resonances are the "hum" or resonant frequency generated between the Earth's surface and the ionosphere, a layer of the Earth's atmosphere.
These resonances hover around 7.83 Hz, though this can vary slightly depending on atmospheric conditions. Intriguingly, this frequency corresponds with alpha brain waves, which are associated with relaxation and the threshold between conscious awareness and the subconscious mind. The implication that there might be a natural alignment between the brain's rhythms and the Earth's resonances is a burgeoning area of interest for many scientists and researchers.
The Interaction between Earth's Magnetosphere and Ionosphere
The science behind ground vibrations goes beyond just the surface. Deep interactions occur between the Earth's magnetosphere (the magnetic field surrounding the Earth) and the ionosphere. The constant dance between these two layers, primarily driven by solar winds and the Earth's magnetic field, gives rise to electrical currents. These currents, in turn, produce electromagnetic waves that reverberate through the atmosphere, contributing to the collective phenomenon we term ground vibrations.
This dynamic interaction emphasizes the Earth's responsive nature. It's not just a static entity but a vibrant, oscillating system with a myriad of processes taking place simultaneously. Ground vibrations are an integral part of this expansive symphony, an echo of the Earth's ever-evolving conversation with the cosmos [2].
Ground Vibrations and the Human Body
As we stand on the Earth's surface, it's not just our feet that connect with the ground; it's our entire being. The Earth's vibrations, subtle yet persistent, have the potential to interact with us at various levels, from the cellular to the holistic. To truly fathom the extent of this interaction, we need to venture into the fascinating realm of bio-resonance and delve into the very fibers of our existence.
The Human Body's Resonant Frequency
Every object, living or inanimate, possesses a natural frequency at which it resonates. The human body, with its intricate network of cells, tissues, and organs, is no exception. Different parts of our body have their unique resonant frequencies. For instance, human brainwaves fluctuate between different frequencies, from the slow delta waves during deep sleep to the rapid gamma waves during intense cognitive activity.
Interestingly, some frequencies within the human body, especially those linked to brain activity, seem to align with certain Earth vibrations, including the aforementioned Schumann Resonances. This synchronicity has led to speculations and research into whether the Earth's natural rhythms can enhance or disrupt our physiological and psychological states.
Evidence of the Body's Sensitivity to External Vibrations
Over the years, numerous studies have been conducted to understand the human body's response to external vibrational sources. Here are a few instances [3].
Seismic Sensitivity
There have been reports of individuals sensing impending seismic activities, like earthquakes, before they occur. While these accounts are anecdotal, they point towards a potential sensitivity within some individuals to the Earth's vibrational shifts.
Healing Frequencies
Therapies like sound healing and vibrational therapy leverage specific frequencies believed to promote physical and mental well-being. Although these treatments often use artificially generated sounds, they underscore the human body's receptiveness to external vibrations.
Circadian Rhythms and Geomagnetic Activities
Our body's internal clock, or circadian rhythm, is influenced by external cues, with sunlight being the most dominant. However, there's emerging evidence that geomagnetic activities, which contribute to ground vibrations, might also play a role in modulating our sleep-wake cycles.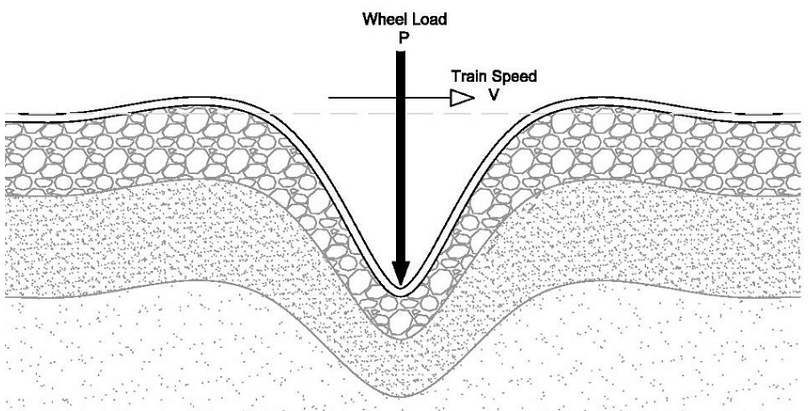 Impacts of Ground Vibrations on Brain Health
The brain, often dubbed the command center of our being, governs our perceptions, emotions, and reactions. Just as it remains in a delicate balance with the rest of the body, it's also influenced by the external environment, including the subtle symphony of ground vibrations.
Effects on Neural Activities and Brainwaves
Every thought, emotion, and action is a result of electrical signals bouncing between neurons in our brain. These signals generate brainwaves, which vary in frequency, from the deep and slow delta waves to the fast and light gamma waves.
Interestingly, the Earth's resonant frequency, especially the Schumann Resonances, aligns closely with the alpha and theta brainwaves, associated with relaxation, creativity, and the bridge between our conscious and subconscious. Some scientists theorize that exposure to these ground vibrations might promote these beneficial states, enhancing relaxation, introspection, and creative thinking [4].
Ground Vibrations and Sleep Patterns
Sleep isn't just a time of rest; it's when our brain processes information, repairs neural pathways, and consolidates memories. Our sleep-wake cycle, or circadian rhythm, is a finely-tuned process affected by various external factors. While light plays the most substantial role, there's growing curiosity about the influence of ground vibrations.
Preliminary research suggests that certain ground vibrations may synchronize with the brain's delta waves during deep sleep, potentially enhancing sleep quality. On the flip side, abrupt or unnatural vibrations, like those from human-made sources, might disrupt this cycle, leading to sleep disturbances.
Influence on Mood and Emotional Well-being
Our emotional landscape is intricately linked with our surroundings. From the calm induced by the gentle ebb and flow of the ocean to the unease preceding a storm, nature's rhythms influence our feelings. Ground vibrations, as an essential component of these rhythms, have the potential to sway our mood.
While comprehensive studies are still in nascent stages, anecdotal evidence and small-scale research hint at the calming effect of natural vibrations. For instance, practices like grounding or earthing—where individuals walk barefoot on natural surfaces—have been reported to promote emotional well-being and reduce anxiety.
Impact on Cognitive Functions and Memory
Our cognitive functions, encompassing attention, memory, and problem-solving, are dynamic processes influenced by both internal and external factors. Ground vibrations might play a role in optimizing these functions.
For example, certain frequencies within the Schumann Resonances overlap with gamma brainwaves, linked with heightened attention and cognitive processing. This raises the possibility that exposure to specific ground vibrations might foster an environment conducive to cognitive activities. However, it's essential to approach this with caution as more rigorous research is needed to substantiate these claims.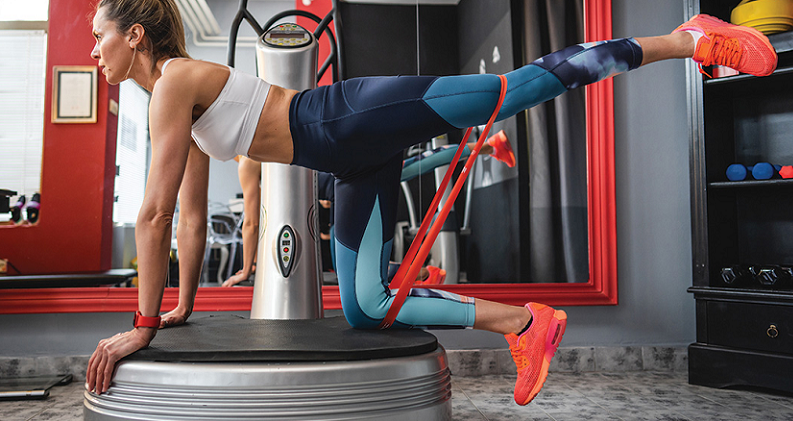 Potential Therapeutic Applications of Ground Vibrations
The age-old adage, "nature heals," takes on new layers of meaning when we consider the therapeutic implications of ground vibrations. As our understanding of the intricate relationship between the Earth's rhythms and our well-being expands, so does our potential to harness these vibrations for therapeutic purposes. With a blend of ancient wisdom and modern science, let's explore how these resonating waves might become allies in our quest for holistic health.
Vibrational Therapy and Holistic Healing
Vibrational therapy, though rooted in age-old traditions like sound healing and chakra balancing, has found renewed interest in today's wellness circles. By using sound and vibrations, practitioners believe they can realign the body's energy, restore balance, and promote healing [5].
Tuning Fork Therapy
This involves the use of calibrated tuning forks that, when struck, produce specific frequencies. The vibrations from these forks are believed to penetrate deep into the body's tissues, promoting relaxation, energy balance, and cellular healing.
Singing Bowl Meditation
Originating from the Himalayan regions, singing bowls produce harmonic overtones when played. These sounds are thought to stimulate brain waves, promoting deep meditation, relaxation, and stress reduction.
Grounding or Earthing
Grounding, often termed "earthing," is the practice of making direct physical contact with the surface of the Earth, like walking barefoot on grass or sand. The idea behind grounding is that the Earth emits negative ions, which can neutralize free radicals in our bodies.
Physical Benefits
Grounding proponents argue that making direct contact with the Earth can reduce inflammation, improve sleep, and balance the body's circadian rhythms.
Mental and Emotional Benefits
Grounding is also believed to have a calming effect on the mind, potentially reducing symptoms of anxiety, depression, and other mood disorders.
Biofield Therapies and Resonance
Biofield therapies, though less mainstream, revolve around the idea that the body emits an energetic field or "biofield." Practitioners of these therapies believe that imbalances in this field can lead to physical and mental health issues.
Reiki
A Japanese technique where practitioners channel energy into a patient by means of touch, aiming to activate the natural healing processes of the patient's body.
Therapeutic Touch
This involves moving hands over a patient's body with the intention of detecting and manipulating the individual's energy field, aiming to promote healing and balance.
Caution and Consideration in Vibrational Therapies
While the potential of ground vibrations and related therapies is exciting, it's essential to approach them with a discerning mind. Not every therapy will resonate with everyone, and individual experiences can vary widely. Moreover, while these therapies can complement traditional medical treatments, they shouldn't replace them without proper consultation and consideration.
References

[1] Vibration detection: its function and recent advances in medical applications
[2] Ground vibrations recorded by fiber-optic cables
[3] Want to improve your cognitive function? Try some whole body vibration!
[4] Effects of centrifugation and whole-body vibrations on blood–brain barrier permeability
[5] How our body 'listens' to vibrations