Household Molds and Cognitive Health: Unseen Fungal Threats and Mental Clarity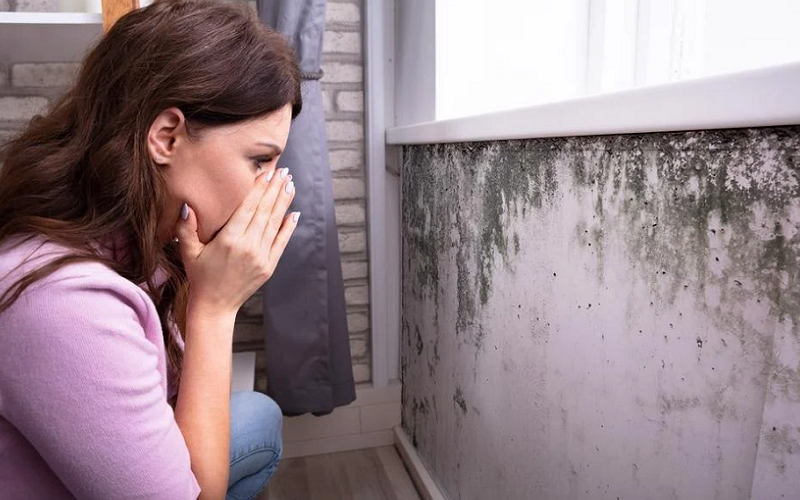 The mind is an intricate masterpiece, constantly processing information and guiding our every move. However, much like a sophisticated machine, it is susceptible to external influences that can hinder its performance. One such unsuspected culprit lurking in many homes is mold. Often hidden behind walls or under floors, these fungal invaders can have a more significant impact on our cognitive health than most of us realize.
What Are Household Molds?
Mold, a type of fungus, is ubiquitous in our environment, playing a crucial role in breaking down organic matter. However, when mold grows indoors, especially in our homes, it can pose significant health risks. Understanding what household molds are, the most common types we encounter, and where they thrive is essential for maintaining a safe living environment.
Definition and Common Types of Household Molds
Household molds consist of various fungal species that can grow indoors, particularly in areas with moisture. These molds reproduce by releasing tiny, lightweight spores that can easily become airborne. Once these spores find a suitable damp spot, they begin to grow and multiply. Here are some of the most common types:
Aspergillus
Found in various environments, this type of mold is commonly seen on foods and in air conditioning systems. There are various species of Aspergillus, and while some can produce harmful toxins, others are used in food production, like making soy sauce.
Cladosporium
Recognized for its black or green appearance, Cladosporium grows on both dead and living plant matter. Inside homes, it's often found on damp window sills, walls, and in bathrooms.
Penicillium
Known for its blue or green color, Penicillium is commonly found on food, walls, insulation, and carpets. It's worth noting that one species of Penicillium gave us the antibiotic penicillin [1].
Stachybotrys (Black Mold)
Often making headlines for its potential health risks, Stachybotrys is known as "black mold." It thrives in areas that remain damp for extended periods, such as in leaks in walls or roofs.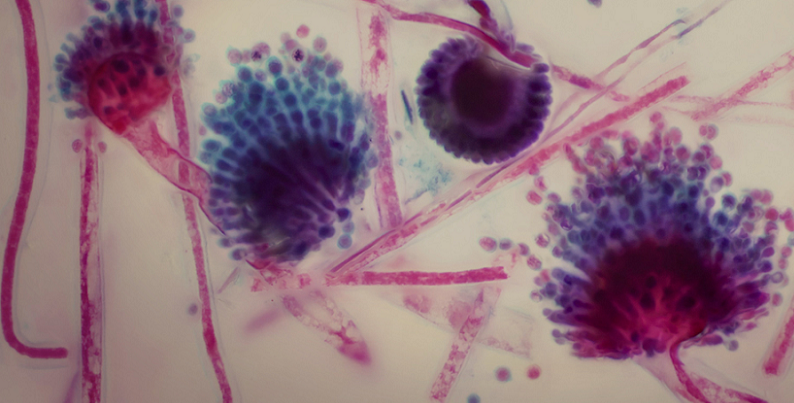 Common Household Areas Prone to Mold Growth
Knowing where mold is likely to grow can help in early detection and prevention. While mold spores are virtually everywhere, they need specific conditions to start growing. Here are common household areas that provide those conditions:
Bathrooms
Due to regular water use, bathrooms can often have elevated humidity levels, making them prime locations for mold growth, especially around showers, tubs, and sinks.
Basements
Being below ground, basements can often be cooler and damper than other areas of a home. This, combined with potential water leaks or flooding, can make basements a mold haven.
Kitchens
With frequent water usage and potential for spills, kitchens can be susceptible to mold, especially under sinks or behind appliances.
Windowsills
Condensation can often accumulate on windowsills, making them damp and an ideal spot for mold growth.
Conditions Favoring Mold Growth
For mold to grow and thrive, certain conditions are required:
Humidity
Mold spores need moisture to begin growing. Areas with high humidity, like bathrooms or damp basements, can be mold magnets [2].
Poor Ventilation
Areas that lack proper ventilation can trap moist air, leading to prolonged damp conditions suitable for mold growth.
Water Leaks
Whether it's a leaky roof, a burst pipe, or a cracked foundation, water intrusion can lead to extensive mold growth if not addressed promptly.
mold-cognitive-health-links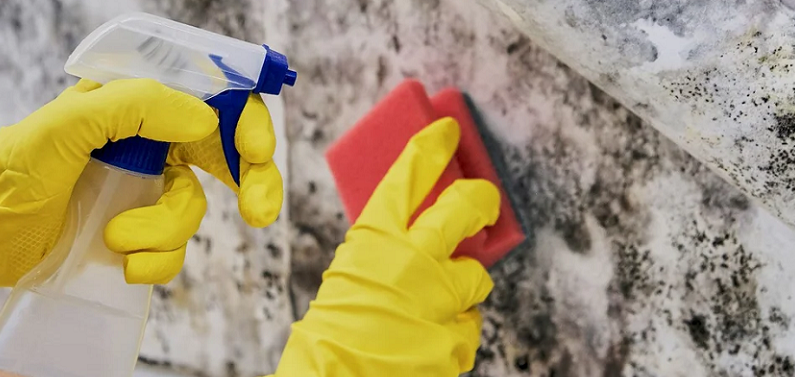 Link Between Molds and Cognitive Health
Mold isn't just a menace to our homes; it's a potential threat to our cognitive well-being. The subtle yet persistent health issues that arise from mold exposure can sometimes be brushed aside or misattributed to other causes. However, a growing body of research has illuminated the potential cognitive implications of mold exposure, shedding light on the imperative need to tackle mold infestations seriously.
Symptoms of Mold Exposure
Upon encountering mold, individuals can experience a wide range of symptoms. These symptoms are not only restricted to physical health but can also permeate our cognitive faculties:
Respiratory Issues
Sneezing, coughing, and wheezing are some of the most common symptoms of mold exposure. Chronic exposure can exacerbate respiratory conditions like asthma or even trigger new-onset asthma [3].
Fatigue
Mold exposure can lead to persistent fatigue, making individuals feel constantly drained or lacking energy.
Headaches
Recurring or chronic headaches can sometimes be a result of mold exposure. These headaches can range from mild to debilitating migraines.
Cognitive Disturbances
Perhaps the most concerning of all are the cognitive symptoms. These can include memory problems, difficulty concentrating, and mood swings. Over time, prolonged exposure can lead to more pronounced cognitive decline.
Scientific Studies on Mold and Cognitive Function
The potential neurological effects of mold are not just anecdotal; they're backed by scientific investigations:
Direct Neurological Effects
Mycotoxins produced by certain molds can have direct neurotoxic effects. These toxins can affect neurons and neurotransmitter functions, leading to cognitive disturbances.
Systemic Effects Impacting the Brain
Mold exposure can trigger systemic inflammation. This inflammatory response, while intended to protect the body, can, when chronic, have negative repercussions on brain health. Inflammation can lead to the release of various molecules that can breach the blood-brain barrier, potentially causing or exacerbating cognitive issues.
Long-Term Implications of Mold Exposure on the Brain
Continuous exposure to mold, especially without awareness or intervention, can have lasting implications:
Chronic Illness
Conditions like Chronic Inflammatory Response Syndrome (CIRS) can arise from mold exposure, leading to long-term health challenges.
Mental Health Issues
Beyond the direct cognitive symptoms, mold exposure can lead to anxiety, depression, and other mood disorders. The constant physical symptoms, coupled with cognitive disturbances, can take a toll on one's mental well-being [4].
Neurodegenerative Diseases
While research is ongoing, there are suggestions that prolonged mold exposure might increase the risk for neurodegenerative diseases like Alzheimer's and Parkinson's.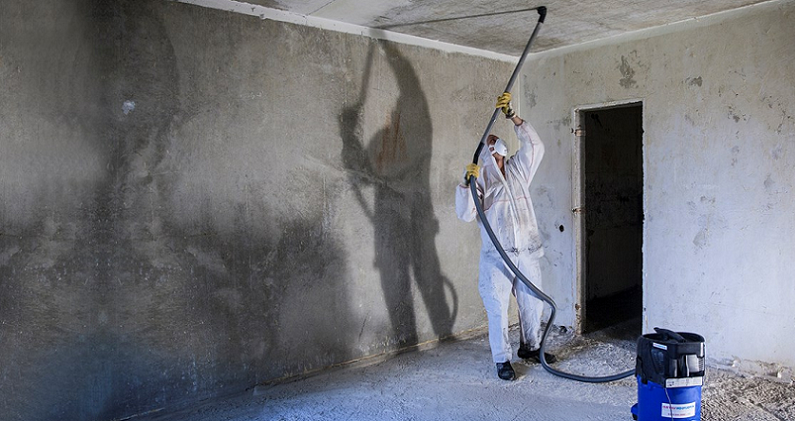 Ways to Prevent Mold Growth and Exposure
While the health implications of mold exposure can be daunting, the good news is that mold growth within our homes is preventable. Being proactive in understanding the conditions mold thrives in and implementing preventive measures can vastly reduce the risk of mold infestations.
Proper Ventilation and Air Circulation
Ensuring adequate ventilation in your home is one of the primary defenses against mold:
Regularly Aerate Rooms
Frequently open windows and doors, particularly in areas like the bathroom and kitchen where humidity tends to be higher. This helps in circulating air and reducing moisture build-up.
Use Exhaust Fans
Install exhaust fans in bathrooms and kitchens. Always turn them on when showering, cooking, or doing any activity that increases moisture.
Maintain HVAC Systems
Regularly clean and maintain heating, ventilation, and air conditioning systems to ensure they're circulating air effectively and not contributing to mold growth [5].
Regular Cleaning and Maintenance
Routine cleaning can prevent mold from gaining a foothold:
Dry Wet Areas
Clean and dry any wet areas immediately, whether it's a spill on the carpet or water seepage in the basement. Mold can grow within 24-48 hours under the right conditions.
Inspect for Mold Regularly
Periodically check areas prone to mold growth. Early detection can make remediation simpler and less costly.
Use Mold-Resistant Cleaning Agents
When cleaning bathrooms or other damp areas, consider using mold-resistant cleaners to inhibit mold growth.
Using Dehumidifiers in Humid Areas
Controlling humidity is a direct way to tackle mold growth:
Monitor Humidity Levels
Ideally, indoor humidity should be kept below 60%. Using a hygrometer can help you measure and monitor indoor humidity levels.
Deploy Dehumidifiers
Especially in areas prone to dampness like basements, dehumidifiers can be invaluable. Ensure they're regularly emptied and cleaned to prevent mold growth within the device itself.
Addressing Water Leaks Promptly
Water intrusion is a significant contributor to indoor mold:
Regular Inspections: Periodically inspect your home's roof, walls, and plumbing to detect any leaks early on.
Seal Your Home
Ensure that your home is adequately sealed. This includes having properly functioning gutters and downspouts that direct water away from your home's foundation.
Repair Leaks ASAP
If you detect any leak, repair it immediately. After addressing the leak, ensure the area is dried thoroughly to prevent mold growth.
Selecting Mold-Resistant Building Materials for Homes
If renovating or building a new home:
Use Mold-Resistant Drywall
Unlike traditional drywall, mold-resistant variants are moisture-resistant, making them less conducive to mold growth.
Opt for Mold-Resistant Paints
Many paint brands now offer mold and mildew-resistant paints, particularly useful for bathrooms and basements.
References

[1] Can Mold Harm Your Brain?
[2] Mold inhalation causes innate immune activation, neural, cognitive and emotional dysfunction
[3] Mold Exposure Affects Brain Health, Focus, and Mood
[4] Could Mold Be Affecting Your Mental Health?
[5] Can Black Mold Make You Depressed?