Biophilia: How Love of Life and Nature Impact Brain Function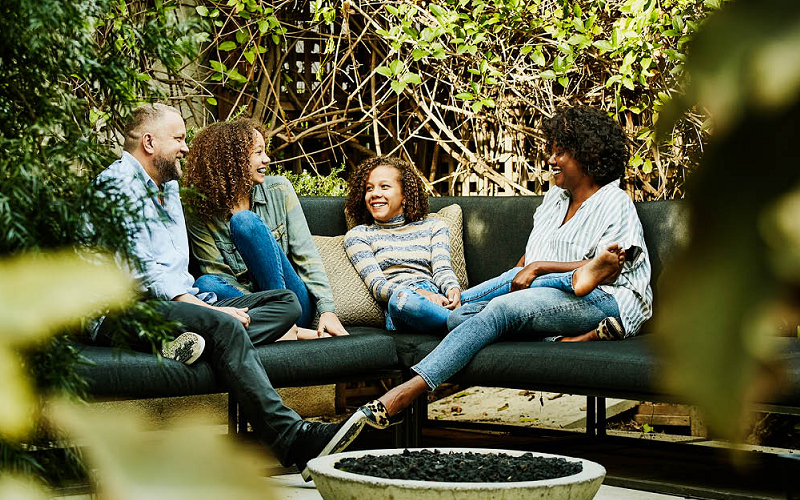 Biophilia is the innate love for life and nature has been a part of our species since the dawn of time, and modern science has begun to uncover just how deeply it influences our brain function and overall well-being. While our increasingly urbanized lives might seem to have distanced us from our natural heritage, reconnecting with this fundamental aspect of our humanity could be key to healthier and happier lives. Here we journey into the captivating world of biophilia and discover how the love of life and nature can truly reshape our brain function.
Understanding Biophilia
Biophilia, as a term and a concept, has a rich and nuanced history. Understanding it requires both looking back to its origins and considering the complexities of its current interpretation.
Historical Perspective and Concept Development
Edward O. Wilson's Theory
The term 'biophilia' was popularized by the esteemed Harvard biologist Edward O. Wilson in the 1980s. In his book titled "Biophilia," Wilson proposed that human beings have an innate tendency to seek connections with nature and other forms of life. He suggested that this inclination towards nature is deeply rooted in our biology and evolutionary history.
Earlier Philosophical Contexts
While Wilson may have given it a name, the concept of biophilia can be traced back to earlier philosophical and psychological frameworks. The ancient Greek philosopher Aristotle referred to a 'love of life' in his works, emphasizing the inherent tendency of humans to affiliate with the natural world. In the 20th century, renowned psychologist Erich Fromm described biophilia as "the passionate love of life and of all that is alive."
Core Aspects of Biophilia
After understanding its historical roots, it is equally essential to delve into the core aspects of biophilia.
The Innate Tendency
At the heart of biophilia lies the proposition that humans have an innate affinity for the natural world. This isn't merely a learned or cultural construct; it is a part of our biological makeup. This affiliation is thought to have survival value, derived from hundreds of thousands of years of living in environments where a close connection with nature was vital for survival.
Types of Biophilic Responses
Biophilia manifests in various forms and can be classified into multiple categories. These categories range from natural landscapes like forests and water bodies, which can evoke feelings of tranquility and peace, to animals and plants, which can stimulate curiosity and fascination. Even severe weather or other awe-inspiring natural phenomena, which can evoke feelings of fear and insignificance, can also be part of the biophilic experience [1].
Role of Biophilia in Human Evolution
Biophilia played a critical role in our evolution. Early humans who were more attuned to nature had survival advantages, enabling them to locate food and water, avoid predators, and adapt to changing environmental conditions. This deep-rooted bond with nature has left an indelible imprint on our psyche, driving our fascination with life and our natural environment.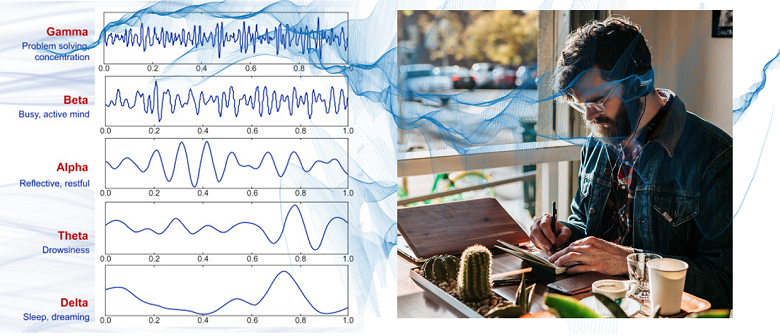 The Impact of Biophilia on the Brain
Understanding the impact of biophilia on the brain is crucial, given the deep interconnection between our affinity for nature and our cognitive and emotional functioning.
Neurobiological Perspectives
Before diving into specifics, it's essential to appreciate the neurobiological underpinnings that help explain the influence of biophilia on our brains.
Brain Regions Involved
Several brain regions are thought to play a role in our biophilic responses. The prefrontal cortex, responsible for decision-making and social behavior, is activated when we engage with nature. The amygdala, an area associated with emotions, and the hippocampus, involved in memory formation and spatial navigation, also show heightened activity during nature exposure. These activations hint at a holistic engagement of the brain when interacting with natural environments [2].
Neurotransmitters and Hormones at Play
In terms of neurotransmitters and hormones, exposure to nature has been linked to increased levels of dopamine and serotonin, both of which play a critical role in mood regulation and feelings of happiness. Nature engagement also leads to the reduction of cortisol, a hormone associated with stress. This calming effect might explain the tranquility and peace we often feel in natural settings.
Neuroplasticity and Biophilia
Biophilia also intersects with the concept of neuroplasticity, the brain's capacity to change and adapt in response to experiences. Regular interaction with nature can cause changes in the brain's structure and function, leading to improved cognitive functioning, better emotional health, and increased resilience to stress.
Stress Reduction Theory
A key aspect of biophilia's impact on brain function is the stress reduction it can facilitate. The 'Stress Reduction Theory,' proposed by Roger Ulrich, suggests that natural environments can induce a state of relaxation, leading to reduced physiological stress responses. This effect is reflected in lower blood pressure, heart rate, and muscle tension. Such physiological changes are closely tied to alterations in brain function and can significantly influence our mental well-being [3].
Overview of Relevant Studies and Findings
Numerous studies have corroborated the effects of biophilia on the brain. Neuroimaging studies, for example, have shown that viewing natural scenes can activate the brain's reward pathways, leading to feelings of pleasure and satisfaction. Other research has highlighted improvements in attention, memory, and creativity following nature exposure [4].
Interestingly, some studies have even demonstrated the impact of biophilic environments in urban settings, with access to green spaces being associated with better mental health outcomes. These findings further underscore the pervasive influence of biophilia on our brain function.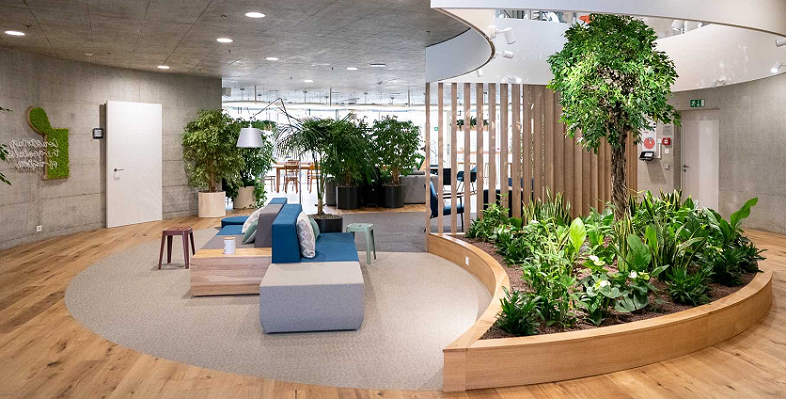 How Biophilia Affects Mental and Physical Health
While the neurobiological interactions of biophilia are fascinating, they paint only part of the picture. To fully understand the profound influence of biophilia, we must also examine its substantial impact on our mental and physical health.
Impact on Mental Health
The mental health benefits of connecting with nature are widely recognized and supported by a growing body of research.
Stress and Anxiety Relief
One of the most immediate mental health benefits of biophilia is stress and anxiety relief. Natural environments can induce a relaxation response, lowering cortisol levels and reducing feelings of stress. This can be particularly beneficial for individuals suffering from anxiety disorders or those in high-stress situations.
Mood Enhancement
Spending time in nature or even just viewing scenes of nature can help uplift your mood. As mentioned earlier, nature exposure has been linked with increased levels of dopamine and serotonin, neurotransmitters that are key to maintaining a positive mood and feelings of happiness [5].
Effect on Attention and Focus
Nature can also significantly enhance our cognitive abilities, such as attention and focus. The 'Attention Restoration Theory' posits that exposure to natural environments can replenish our depleted attentional resources, offering a restorative break from the mentally draining tasks we often encounter in our daily lives.
Impact on Physical Health
Alongside these mental health benefits, biophilia also exerts notable influences on our physical health.
Improvement in Cardiovascular Health
Natural environments can foster physical health by encouraging physical activity and reducing stress levels, both of which contribute to better cardiovascular health. Studies have found that people living near green spaces tend to have lower rates of heart disease, highlighting the heart-healthy benefits of biophilia.
Enhanced Immune Functioning
Spending time in nature, particularly in forest environments, can boost our immune system. This phenomenon, known as 'forest bathing,' is believed to enhance immune functioning by increasing the activity of natural killer cells, a type of white blood cell that plays a critical role in our body's defense against viruses and cancer [6].
Benefits for Longevity
Perhaps most remarkably, biophilia may contribute to a longer lifespan. Research has indicated that individuals with greater access to green spaces tend to live longer than those without, even when controlling for other factors such as socioeconomic status and lifestyle behaviors.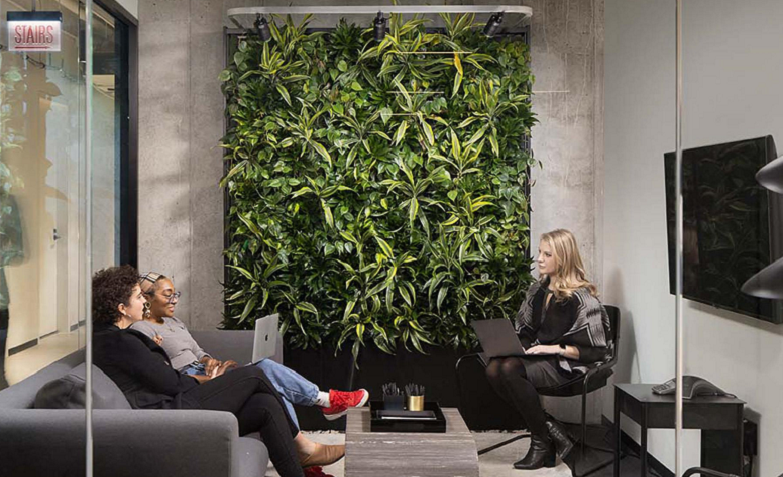 Practical Ways to Nurture Biophilia
Given the profound benefits of biophilia on our brains and overall well-being, it's beneficial to integrate this natural affinity into our daily lives.
Biophilic Design in Architecture
One innovative approach to nurturing biophilia is through biophilic design, a concept in architecture that seeks to connect people more closely with nature in the spaces where they live and work.
Elements of Biophilic Design
Biophilic design encompasses various elements, such as the inclusion of natural lighting, ventilation, and green spaces, as well as the use of natural materials, patterns, and colors. The goal is to create environments that evoke the feeling of being in nature, enhancing the occupants' well-being and productivity.
Case Studies of Biophilic Design in Homes and Offices
Around the globe, biophilic design has been effectively employed in various settings. For example, the "Bosco Verticale" (Vertical Forest) residential towers in Milan incorporate thousands of plants on their balconies, providing residents with a direct connection to nature. Many companies have also introduced biophilic elements into their office spaces, such as living walls and indoor water features, to boost employee morale and productivity.
Connecting with Nature: Outdoor Activities
Beyond architectural designs, direct interaction with nature is a powerful way to nurture biophilia. Outdoor activities can serve as a much-needed break from our technology-saturated lives.
Gardening and Forest Bathing
Engaging in activities like gardening or 'forest bathing'—a practice originated from Japan known as 'Shinrin-yoku'—can offer a potent dose of nature. These activities not only provide physical exercise but also offer opportunities for mindfulness and relaxation.
Nature Walks and Hiking
Nature walks and hiking are excellent ways to enjoy the beauty of the natural world. These activities can also serve as an opportunity for learning and exploration, cultivating curiosity about the various forms of life around us.
Birdwatching and Wildlife Observation
Birdwatching and wildlife observation can also enrich our connection with nature. Observing animals in their natural habitat can foster a sense of awe and appreciation for the diversity of life.
Indoor Activities to Foster Biophilia
Even when outdoor excursions are not feasible, there are several ways to bring nature indoors and foster biophilia.
Indoor Gardening and Houseplants
Keeping houseplants or engaging in indoor gardening can bring a slice of nature into your living space. Caring for plants can be a soothing activity, and the presence of greenery can have a calming effect.
Virtual Nature Experiences
In the digital age, virtual nature experiences can also serve as a substitute. Nature documentaries or virtual reality experiences can transport you to different natural environments, sparking wonder and promoting relaxation.
Nature-Based Art and Music
Even art and music can evoke feelings of biophilia. Nature-themed artworks, photographs, or nature sounds can create a peaceful and restorative atmosphere, offering a respite from the hustle and bustle of everyday life.
References

[1] What is biophilia and why do we need it?
[2] The brain on nature: The why behind biophilic design
[3] Can nature-inspired designs affect cognition and mood?
[4] Bringing the Outdoors In: The Benefits of Biophilia
[5] Biophilia: Does Visual Contact with Nature Impact on Health and Well-Being?
[6] Biophilia: Sensory Contact With Nature Can Improve Your Overall Well-being & Mental Health