Interplanetary Dust and Brain Health: The Cosmic Particles in Our Atmosphere and Their Potential Impact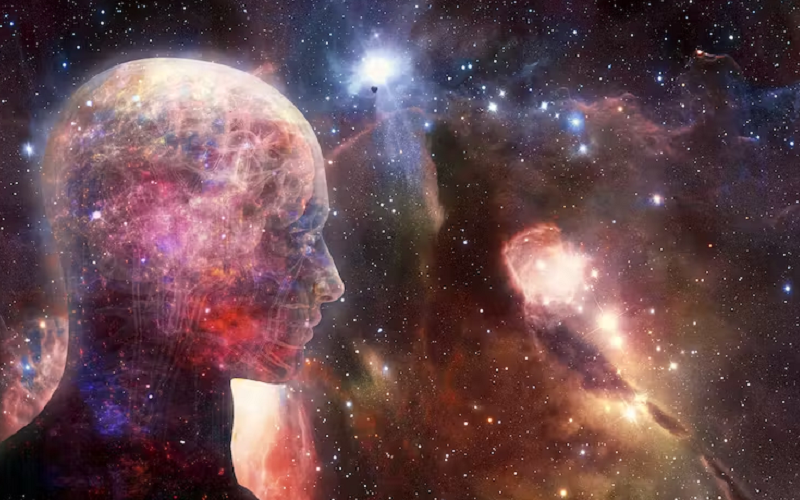 When we gaze up at the night sky, we often marvel at the vastness of the cosmos and our tiny place within it. But what if the cosmos isn't just "out there"? What if particles from space, known as interplanetary dust, are constantly showering our planet, mingling with our atmosphere, and potentially influencing our health? The interconnectedness of the universe is awe-inspiring, but the implications of these cosmic particles on our brain and cognitive health might be even more so.
What is Interplanetary Dust?
In the vast cosmos, amidst the planets, stars, and galaxies, lies a less conspicuous but equally fascinating substance: interplanetary dust. These minute particles, sometimes referred to as cosmic dust or space dust, have intrigued scientists for decades. To truly understand the implications of this dust on Earth and, by extension, on our health, we first need to delve into its origins and nature.
Origin and Composition of Cosmic Dust
Interplanetary dust is not merely a singular entity but a collective term for myriad particles that have different origins and compositions.
Debris from Asteroids and Comets
A significant portion of the interplanetary dust we encounter originates from the leftovers of the solar system's formation. As asteroids collide with each other in the asteroid belt between Mars and Jupiter, and as comets approach the Sun and shed their material, they release particles that can be scattered across space. These particles, over time, become part of the interplanetary dust cloud that envelops our solar system.
Cosmic Dust from Interstellar Space
While a lot of the cosmic dust we see comes from within our solar system, there's also an interstellar component. These are tiny particles that journey from beyond our solar system, remnants of supernovae or the process of star and planet formation in distant regions of our galaxy. These particles, while fewer in number, add to the complexity and diversity of the interplanetary dust in our vicinity [1].
How Cosmic Dust Reaches Earth's Atmosphere
The Earth, in its continuous orbit around the Sun, encounters this dust regularly, but how do these particles find their way into our atmosphere?
The Process of Atmospheric Entry
As Earth moves through space, it acts like a cosmic vacuum cleaner, attracting particles in its path. When these particles come close to our planet, they are pulled in by Earth's gravity. As they enter the atmosphere, they often burn up due to friction with the air, creating a phenomenon we often admire as "shooting stars" or meteors. Some of these particles, particularly the smaller ones, manage to navigate this fiery descent and integrate into our atmosphere.
Distribution of Cosmic Dust in the Earth's Atmosphere
Once in the atmosphere, these particles don't simply fall to the ground. Many become suspended, especially those that are incredibly minute. The higher altitudes may trap some, while others descend lower, carried by atmospheric currents and winds. Over time, rain and other precipitation can bring them to the surface, but a significant amount remains floating, becoming a part of the air we breathe.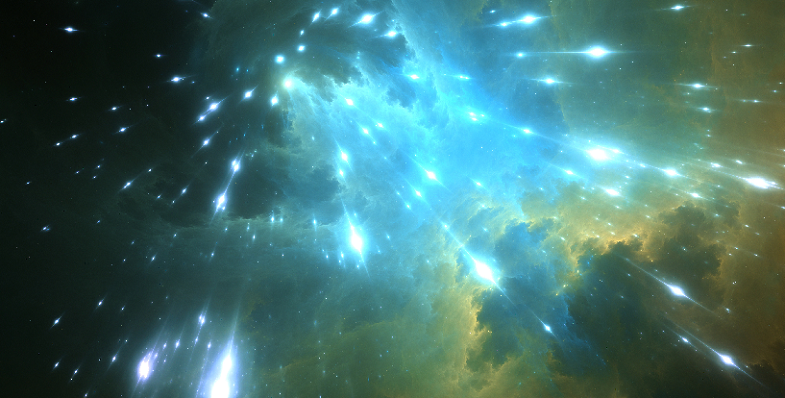 Brain and Cognitive Health: A Primer
As we venture deeper into the connection between cosmic particles and our well-being, it's essential to first understand the intricacies of our brain and cognitive health. Our brain, a complex and delicate organ, serves as the command center for our entire body, influencing everything from our thoughts and memories to our emotions and motor skills.
Definition and Importance
At its core, brain and cognitive health refers to the ability of the brain to perform all its vital functions efficiently. This encompasses memory, learning, attention, and reasoning, as well as emotional well-being and the ability to carry out daily activities [2].
Memory and Learning
Our brain's capacity to store, recall, and process information is a cornerstone of our cognitive abilities. A healthy brain can swiftly access memories, both short-term and long-term, and can assimilate new information effectively.
Attention and Reasoning
Beyond memory, our brain's ability to focus, maintain attention, and reason logically is crucial. This allows us to solve problems, make informed decisions, and navigate the complexities of daily life.
Emotional Well-being
Our emotions, moods, and overall psychological health are closely tied to our brain's health. A well-functioning brain can regulate emotions, cope with stress, and maintain a balanced mental state.
Daily Activities
Simple tasks, from tying shoelaces to preparing a meal, rely on our brain's ability to process information and send appropriate signals to the rest of the body.
Factors Affecting Brain Health
Several elements can influence our brain and cognitive health, with some being intrinsic and others shaped by external environments.
Genetics
Our genetic makeup plays a pivotal role in determining our brain health. Some individuals may be genetically predisposed to certain neurodegenerative diseases, while others might inherit genes that boost cognitive resilience [3].
Lifestyle Choices
The choices we make daily, from our diet and exercise to our sleep patterns and social interactions, can have profound effects on our brain health. For instance, a balanced diet rich in omega-3 fatty acids can support brain function, while regular physical activity can enhance cognitive flexibility.
Environmental Factors
Our surroundings, both immediate and broader, can influence our brain's health. This includes exposure to pollutants, the quality of air we breathe, and, as we're exploring in this article, potentially even cosmic particles.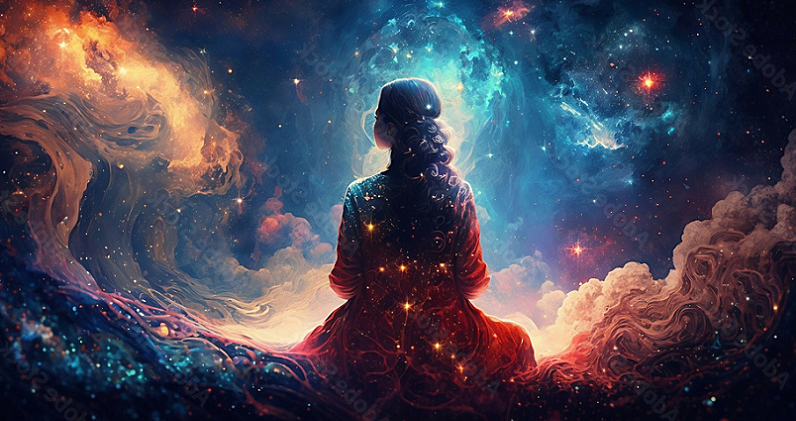 How Might Interplanetary Dust Impact Brain Health?
As we bridge the vast expanse of space with the intricate neural networks of our brain, a compelling question emerges: How might the cosmic particles that drift into our atmosphere influence our brain's health and function? Understanding the potential connection between interplanetary dust and our cognitive well-being requires an exploration of the mechanisms by which these particles might interact with our body and brain.
The Potential for Cosmic Dust Inhalation
Firstly, it's crucial to acknowledge that the Earth's atmosphere is teeming with countless particles, from terrestrial dust and pollen to pollutants and, as we've learned, cosmic dust. Breathing in this complex mixture is an inevitable part of life on Earth.
Particles in the Air We Breathe
Every breath we take introduces a plethora of particles into our respiratory system. While many are filtered out by the cilia and mucus in our nasal passages and upper respiratory tract, some finer particles can make their way deeper into our lungs.
Entry Pathways to the Human Body
Once these finer particles, including potential cosmic dust, reach the deeper recesses of our lungs, they might enter our bloodstream. From there, they have the potential to travel throughout our body, including to our brain. While the blood-brain barrier acts as a protective shield, filtering out many potentially harmful substances, it's still a topic of ongoing research as to which particles can penetrate this barrier [4].
Direct and Indirect Biological Impacts
The idea that interplanetary dust particles could impact our brain health is not solely based on their potential entry into our system but also on the biological responses they might trigger.
Physical Impact on Brain Cells
On a microscopic scale, any foreign particle that manages to reach the brain could interact with neurons and other brain cells. While the exact nature of these interactions remains an area of investigation, it's conceivable that such particles might cause physical disruptions or damage.
Potential Toxin or Metal Exposure
Interplanetary dust, given its diverse origins, may carry a range of metals and other compounds. If introduced to the brain, these elements might exert toxic effects or induce oxidative stress, which has been linked to neurodegenerative diseases.
Indirect Effects via the Immune System
Even if cosmic particles don't directly damage brain cells, their presence in the body might activate the immune system. Inflammation, especially chronic inflammation, is increasingly recognized as a factor in various cognitive and mental health disorders [5].
The Role of Atmospheric Composition and Air Quality
The broader context in which we discuss cosmic dust inhalation is the overall quality and composition of the air we breathe.
Dust and Pollutant Interaction
Cosmic dust doesn't exist in isolation in our atmosphere. It interacts with other particles, pollutants, and atmospheric components. These interactions could modify the dust particles, coat them with other compounds, or even create new particles entirely, all of which could influence their effects on health.
Alteration of Atmospheric Constituents
While the quantity of cosmic dust entering our atmosphere might be minuscule compared to terrestrial sources, it's worth considering whether these particles could play a role in altering atmospheric chemistry or contributing to phenomena like aerosol formation.
References

[1] The Effects of Galactic Cosmic Rays on the Central Nervous System
[2] Express assessment of neurotoxicity of particles of planetary and interstellar dust
[3] Breathing Lunar Dust Could Pose Health Risk
[4] Astronomy and Psychiatry: Brain Dust and Cosmic Dust
[5] Earthly Applications of Cosmic Dust: Unveiling the Secrets of Interstellar Dust Grains