The Role of Silence in Promoting Brain Health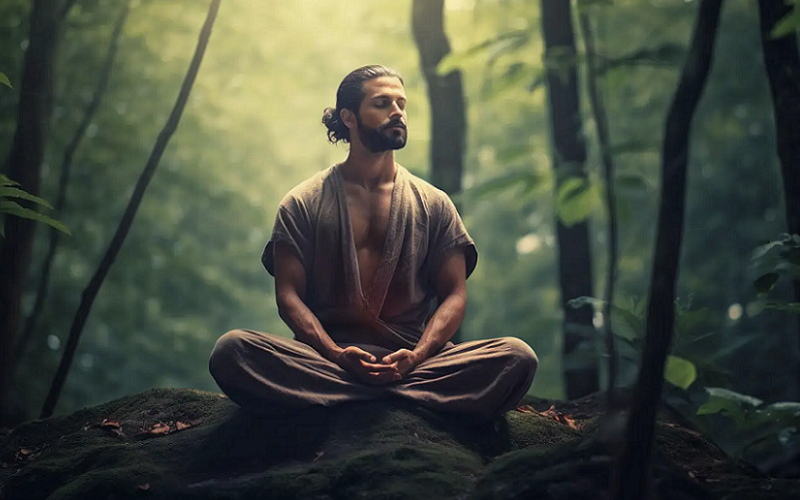 When we think about maintaining or improving brain health, commonly discussed factors like nutrition, exercise, and sleep often dominate the conversation. These are undoubtedly important, but what if something as simple and often overlooked as silence could play a pivotal role in your cognitive well-being? Surprisingly, silence isn't just the absence of noise; it's an active contributor to multiple aspects of brain health, from reducing stress hormones to enhancing memory and focus.
Defining Silence in the Context of Brain Health
Before diving into the intricate benefits and practical applications of silence, it's crucial to understand what we mean when we talk about "silence" in the context of brain health. This term is often misunderstood, considered either as merely the absence of sound or as an unproductive use of time.
Common Misconceptions About Silence
Absence of Sound
When most people think about silence, they often define it as the absence of sound. However, complete auditory emptiness is almost impossible to achieve in our increasingly noisy world. More importantly, defining silence strictly as an absence overlooks its proactive role in mental well-being.
Unproductive Time
Another frequent misconception is that moments of silence are intervals of "doing nothing," often considered unproductive or even wasteful. In today's fast-paced society, the hustle culture has conditioned us to equate quiet with laziness. However, as we'll see later, silence serves as a fertile ground for numerous cognitive and emotional processes that are far from unproductive.
Science-backed Definition of Silence
After clearing up some common misunderstandings, let's explore a more nuanced, science-backed definition of silence that is relevant to brain health.
Mental Silence vs. Environmental Silence
Silence can be broadly categorized into two types: environmental and mental. Environmental silence refers to the quietness around us, devoid of loud noises or distractions. Mental silence, on the other hand, is about achieving a state of mind that is calm and free from incessant thoughts. Both types have distinct, yet interconnected, impacts on brain health [1].
The Role in Neural Activity
Recent scientific research suggests that silence activates specific areas of the brain responsible for internal reflection, self-assessment, and memory retrieval. Silence isn't merely the absence of something; it's a unique environmental condition that stimulates our brains in ways that noise cannot.
Historical Perspective of Silence and Brain Health
The value of quietude has roots not just in modern science but also in religious, spiritual, and philosophical traditions that span thousands of years. This historical perspective will not only enrich our appreciation for silence but also highlight how it has been a universal focus for mental well-being.
Use of Silence in Religious and Spiritual Practices
Meditation
Long before the advent of neuroscientific research, ancient Eastern practices like Buddhism and Hinduism had recognized the benefits of silence through the practice of meditation. Sitting in silence during meditation helps to quiet the mind, focus on the present moment, and achieve a state of inner peace. This concept has endured across millennia, suggesting that silence's benefits are not just a contemporary discovery but a timeless truth.
Contemplative Prayer
In Western religious traditions like Christianity, silence has also been embraced as a form of contemplative prayer. Unlike vocal prayers that use words to communicate with a higher power, contemplative prayer relies on silence and stillness to cultivate a deeper spiritual connection. This practice echoes the benefits of silence we have started to validate scientifically: enhanced focus, reduced stress, and a sense of internal calm [2].
Philosophical Views of Silence
After understanding how silence has been embraced in religious and spiritual contexts, it's equally insightful to consider how philosophers from various traditions have regarded it.
Eastern Philosophies
In Eastern philosophies like Taoism and Zen Buddhism, silence is often seen as a pathway to enlightenment, balance, and understanding the essence of existence. The absence of noise, both externally and internally, is considered a form of purity that helps individuals connect with their true selves and the world around them.
Western Philosophies
In Western thought, the role of silence has been explored less extensively but is nonetheless significant. Philosophers like Søren Kierkegaard considered silence as a gateway to the self, where deep existential questions could be contemplated. In more modern times, the existentialist Jean-Paul Sartre also touched upon the silence of being, particularly in contrast to the cacophony of social expectations and norms.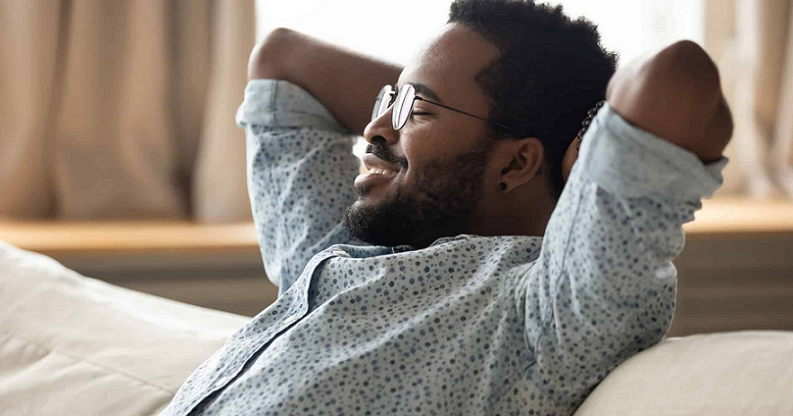 Scientific Evidence on Silence and Brain Health
Contemporary research provides us with quantifiable data and insights into how silence actively benefits our brain.
Studies on Noise Pollution
Before delving into the benefits of silence, it's critical to understand the impact of its opposite: noise. Scientific research has established that noise pollution has several negative effects on the brain, emphasizing the role silence can play as a countermeasure.
Cognitive Impact
Noise pollution has been shown to adversely affect cognitive functions such as attention, memory, and problem-solving. Chronic exposure to noise can even lead to long-term cognitive decline, underscoring the urgency to incorporate silence into our lives [3].
Stress Hormones
Noise triggers the release of stress hormones like cortisol, which have various detrimental effects, including impaired cognition, increased blood pressure, and even potential damage to brain structures like the hippocampus. Silence, by contrast, has been shown to lower these stress markers, directly benefiting brain health.
Studies on Silence
With the disadvantages of noise pollution established, let's turn our attention to the unique benefits that silence offers, backed by empirical evidence.
Neurogenesis
One of the most groundbreaking discoveries is that periods of silence can lead to neurogenesis, the production of new neurons, particularly in the hippocampus, a region of the brain associated with memory and learning. This makes silence not merely a passive respite from noise but an active contributor to brain health.
Improved Memory and Attention
Several studies have shown that silence improves various cognitive functions, including memory and attention. This is believed to be due to the way silence can optimize the brain's "default mode network," responsible for internal mentation and self-referential thoughts, thereby improving cognitive abilities.
Comparative Analyses of Silence With Noises
Finally, it's worth understanding how silence fares when compared to other auditory conditions, such as white noise or music.
Silence vs. White Noise
While white noise is often used to mask distracting sounds, research indicates that it doesn't offer the same neural benefits as silence. White noise may be less harmful than disturbing noises but doesn't actively contribute to brain health the way silence does [4].
Silence vs. Music
Although listening to music has its own set of cognitive benefits, including improved mood and some forms of concentration, silence surpasses music in areas like memory retention and the fostering of new brain cells.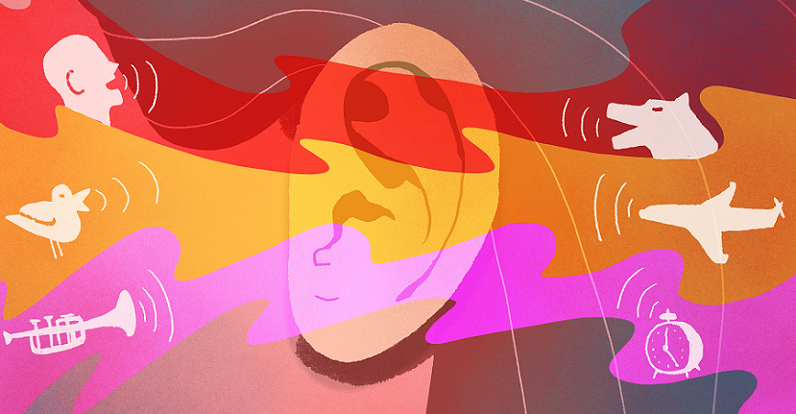 Psychological Benefits of Silence
While the cognitive and physiological benefits of silence are compelling, its psychological impact cannot be overstated. In an era where stress, anxiety, and mental overload are becoming increasingly prevalent, silence offers a sanctuary that can help us reset, become more resilient, and even tap into our creative faculties.
Reducing Stress and Anxiety
The alleviation of stress and anxiety is one of the most immediate and noticeable benefits of engaging in moments of silence. Let's delve into the science that makes this possible.
Cortisol Levels
Cortisol, often dubbed the "stress hormone," increases in response to stressful situations and can wreak havoc on our mental state over time. Studies have shown that moments of silence can significantly reduce cortisol levels, providing us with a natural means to combat stress and anxiety [5].
Mental Resilience
Silence also helps build mental resilience by allowing the mind to process experiences, put them into perspective, and eliminate mental clutter. By doing so, individuals become better equipped to handle future stressors, effectively increasing their psychological robustness.
Enhancing Self-awareness and Emotional Regulation
Silence offers more than just a break from external stimuli; it grants us the space to turn inward and develop greater self-awareness and emotional control.
Mindfulness
The practice of mindfulness often starts with a focus on silence, breathing, and present moment awareness. Through this, one learns to observe their thoughts and feelings non-judgmentally, leading to enhanced self-awareness and emotional regulation.
Emotional Intelligence
Engaging with silence can also increase one's emotional intelligence, the ability to understand and manage one's own emotions as well as the emotions of others. When we allow ourselves the space to be silent, we can better reflect on our emotional responses and become more empathetic listeners—skills that are critical for personal and professional relationships.
Impact on Creativity
In addition to its calming effects and introspective benefits, silence also has the potential to significantly influence our creative thinking.
Enhanced Problem-solving
Without the constant distractions that come with noise or even verbal communication, silence offers a setting where the brain can work on solving complex problems. The quiet allows for deeper concentration, making it easier to arrive at innovative solutions.
A Boost in Innovation
Research has shown that periods of silence can lead to insights and breakthroughs. It seems that by freeing the mind from constant sensory input, we allow it to explore new avenues of thought, ultimately leading to innovative ideas and perspectives.
References

[1] How Listening to Silence Changes Our Brains
[2] The Hidden Benefits of Silence
[3] The power of quiet: The mental and physical health benefits of silence
[4] An Ode to Silence: Why You Need It in Your Life
[5] The power of silence: 10 benefits of cultivating peace and quiet