Influence of Aromatherapy on Cognitive Performance and Mood Regulation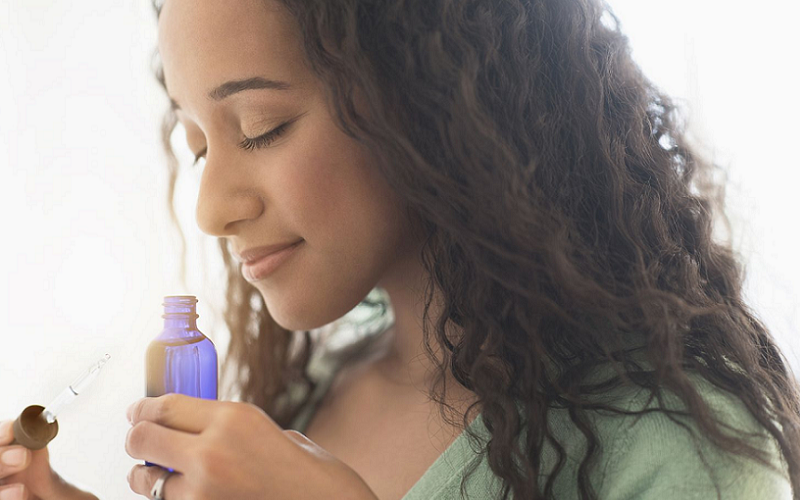 Aromatherapy is a practice that has captivated humans since ancient times for its therapeutic properties. But does this ancient art hold any weight in influencing modern-day cognitive performance and mood regulation? From the aromatic oils used by the Egyptians for spiritual elevation to today's essential oil diffusers promising a calmer home environment, aromatherapy has long been touted for its physical and psychological benefits. Yet, the scientific community has often looked at this field with skepticism.
Brief History of Aromatherapy
Tracing aromatherapy's history can provide us with valuable insights into how our ancestors used aromatic plants for therapeutic purposes, setting the stage for modern-day applications and scientific inquiries.
Ancient Civilizations and Aromatherapy
The use of aromatic oils and herbs can be traced back to some of the earliest civilizations. For instance, ancient Egyptians utilized aromatic oils for spiritual rituals, embalming practices, and even for cosmetic and medicinal uses. The art of using fragrant substances was so revered in Egyptian society that they had specialists known as "Kepi"—or ointment makers—who were responsible for the creation of fragrant oils and unguents.
Similarly, other ancient cultures like the Chinese, Indians, Greeks, and Romans also incorporated aromatic herbs and oils into their daily lives. Traditional Chinese medicine and India's Ayurveda both have comprehensive descriptions of using aromatic herbs for treating various ailments. Greek scholars like Hippocrates and Theophrastus documented the use of herbs and oils for medicinal purposes. In Rome, aromatherapy was part of public bath culture, believed to be beneficial for body and mind.
Modern-Day Usage
Moving closer to our times, the term "aromatherapy" was coined in 1937 by a French chemist named René-Maurice Gattefossé. He discovered the healing properties of lavender oil when he applied it to a burn on his hand, noting that it not only relieved the pain but also prevented infection and scarring. This marked a pivotal moment, steering aromatherapy into the realm of modern scientific scrutiny.
Today, aromatherapy has branched out into various forms and applications. From spa treatments to healthcare settings, the use of essential oils has become widespread. In homes, people use aromatherapy oils in diffusers to create a desired ambiance, while some workplaces use it to enhance employee focus and well-being.
Popularity and Common Forms
Aromatherapy has seen a surge in popularity, especially with the rise of natural and holistic approaches to health. While essential oils remain at the core of aromatherapy, today's market offers various products that make use of these aromatic compounds. These range from essential oil diffusers, scented candles, and aromatic sprays to topical ointments and even culinary applications.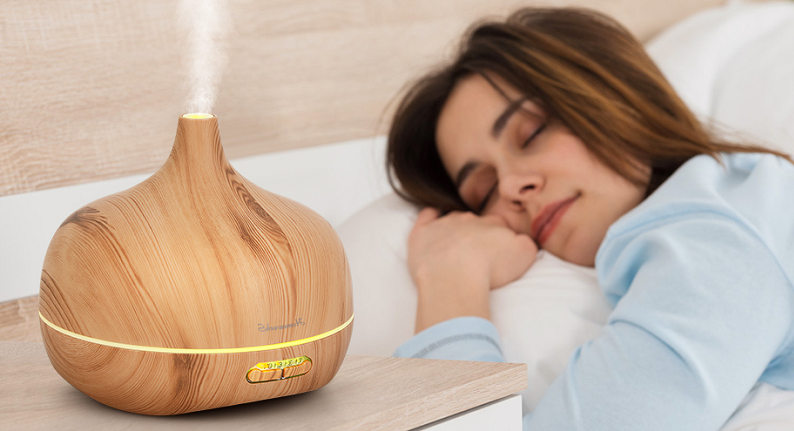 What Is Cognitive Performance?
Cognitive performance encompasses various mental processes that enable us to carry out tasks, solve problems, and interact meaningfully with our environment.
Definition and Importance of Cognitive Performance
Cognitive performance refers to the ability of the brain to process information, reason, remember, and solve problems. In a broad sense, it's the measure of how efficiently your brain works. Why does this matter? Well, good cognitive performance is crucial in almost every aspect of our lives—from academic achievements and professional success to day-to-day decision-making and even social interactions. Without effective cognitive abilities, tasks can become strenuous, and reaching your goals can become an uphill battle [1].
Measures of Cognitive Performance
When we talk about assessing cognitive performance, it often boils down to several key parameters. Understanding these can give us a clearer idea of what might be influenced by external factors like aromatherapy.
Memory
Memory is the faculty of the brain by which data or information is encoded, stored, and retrieved. It's critical for learning, decision-making, and other intellectual activities. Short-term memory enables us to remember things temporarily, such as a phone number, while long-term memory stores information for extended periods, like historical facts or skills we've learned.
Attention
Attention refers to the cognitive process of selectively concentrating on one aspect of the environment while ignoring others. It's a critical skill in learning and enables us to process the vast amount of information presented to us in our daily lives effectively.
Problem-Solving
Problem-solving involves the ability to identify issues, analyze potential solutions, and implement effective strategies to resolve them. This aspect of cognitive performance is critical in various fields like mathematics, engineering, and even social sciences, where complex problems must be understood and addressed.
Factors Affecting Cognitive Performance
It's important to note that cognitive performance is not static; it can be influenced by a multitude of factors. These range from biological variables like age, genetics, and hormones to lifestyle choices such as sleep, nutrition, and exercise. Moreover, it can also be affected by psychological factors like stress, mood, and even external influences—bringing us back to the intriguing possibility of aromatherapy as a cognitive enhancer.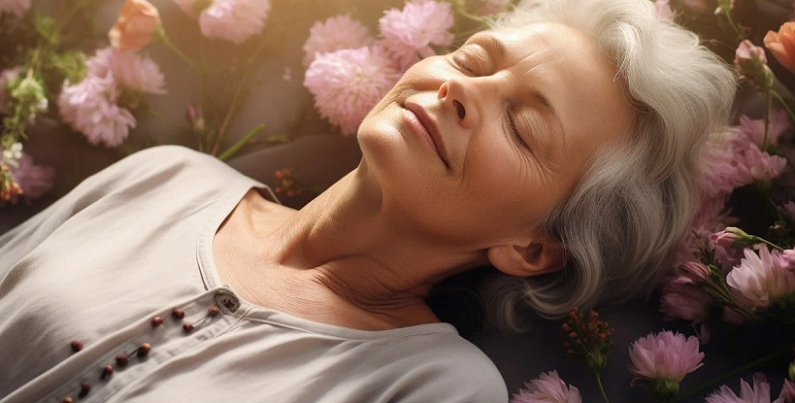 What Is Mood Regulation?
Now that we have a solid understanding of what cognitive performance entails, it's equally crucial to explore the concept of mood regulation. Many of us are familiar with the highs and lows that accompany our daily experiences, but what exactly is mood regulation, and why is it important? Understanding this concept is vital as we aim to unravel the potential effects of aromatherapy on our emotional well-being.
Definition and Importance of Mood Regulation
Mood regulation refers to the processes and mechanisms that help control our emotional states, enabling us to adapt to different situations and challenges. Simply put, it's our ability to manage our feelings in a way that is appropriate for our current environment. Good mood regulation is essential for mental well-being and contributes to better relationships, more effective problem-solving, and a higher quality of life. Poor mood regulation, on the other hand, can lead to emotional instability and is often linked to mental health conditions like depression, anxiety, and borderline personality disorder.
Biological and Psychological Aspects of Mood Regulation
Mood regulation is a complex interplay between biological and psychological factors. On the biological side, neurotransmitters like serotonin, dopamine, and norepinephrine play significant roles. The presence or absence of these chemicals in specific brain regions can directly affect our emotional states. Hormones like cortisol, often dubbed the "stress hormone," also play a part in mood fluctuations [2].
From a psychological perspective, cognitive processes like perception, memory, and attention also contribute to mood regulation. For instance, how we perceive a situation can significantly affect our emotional response to it. Cognitive behavioral therapy (CBT) and mindfulness techniques often target these psychological aspects to help improve mood regulation.
Mood Regulation Role in Overall Cognitive Function
You may wonder what mood regulation has to do with cognitive performance. Well, the two are closely linked. Your emotional state can significantly impact your cognitive abilities. For instance, high levels of stress can interfere with memory and problem-solving skills, whereas a positive emotional state can enhance creativity and focus. Thus, mood regulation is not only crucial for emotional well-being but also for optimal cognitive functioning.
The Science Behind Aromatherapy
How do essential oils, with their pleasant scents, interact with our biological systems? To answer these questions, we'll examine the anatomy of the olfactory system, the chemical constituents of essential oils, and how these elements could impact our brain and emotions.
Olfactory System and Brain Connection
The olfactory system is our sensory system used for smelling, and it's more connected to our brain than you might think. When you inhale the aroma from an essential oil, odor molecules enter your nostrils and travel up to the olfactory epithelium. This area contains specialized sensory neurons that send signals directly to the olfactory bulb, a part of the brain closely connected to areas that involve emotions, memory, and even certain cognitive functions.
This direct pathway to the brain is why smells can trigger strong emotions and memories. For instance, the smell of freshly baked cookies might bring back memories of your grandmother's kitchen. This immediate and potent ability to influence our emotional state sets the stage for understanding how aromatherapy can affect both mood and cognitive function.
How Aromatherapy Oils Interact with Brain Receptors
Upon reaching the brain, the odor molecules interact with various neurotransmitter systems. For example, lavender has been found to interact with neurotransmitter receptors associated with calmness and relaxation. On the other hand, stimulating oils like peppermint and eucalyptus may interact with receptors that promote alertness and focus.
The key takeaway here is that different essential oils have distinct chemical profiles, affecting various neurotransmitter systems in unique ways. This can lead to a range of effects on both mood and cognition, from calming and relaxing to energizing and uplifting.
Chemical Components of Essential Oils
Essential oils are complex mixtures of different chemical compounds, each contributing to the oil's overall effect. Common constituents include terpenes, alcohols, esters, and ketones. These chemicals have varying effects on our body, from anti-inflammatory and antioxidant properties to sedative effects.
For example, eucalyptol, found in eucalyptus oil, is known for its anti-inflammatory and analgesic properties, which may help in reducing stress and pain. Linalool, found in lavender, has been studied for its potential anxiolytic (anxiety-reducing) effects.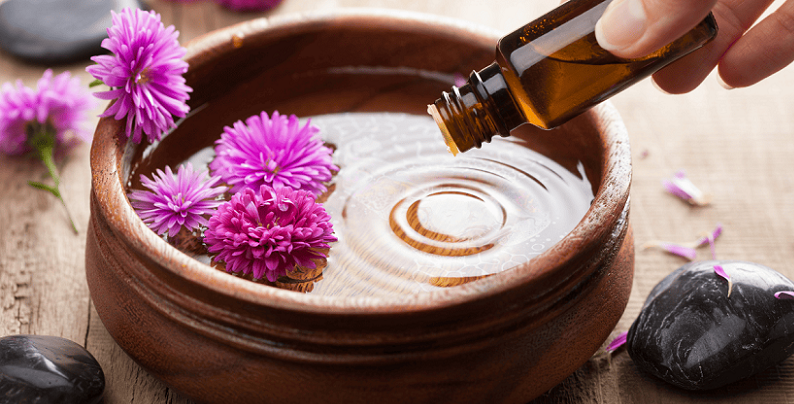 Aromatherapy and Cognitive Performance
Armed with an understanding of what cognitive performance is and how aromatherapy interacts with our brain, let's explore the studies and research that specifically target the relationship between aromatherapy and cognitive abilities. What does the evidence suggest? Can certain essential oils really enhance memory, focus, or problem-solving skills?
Studies Supporting the Cognitive Benefits of Aromatherapy
A growing body of research suggests that certain essential oils may indeed have a positive impact on cognitive performance. For instance, studies involving peppermint oil have shown that its aroma can enhance memory and increase alertness. In these experiments, subjects exposed to peppermint oil performed better on cognitive tasks compared to those who were not [3].
Another example is rosemary oil, which has been studied for its ability to improve focus and concentration. In certain studies, participants exposed to rosemary oil scored higher on memory and attention tests compared to those who were not exposed to the oil.
Mechanisms Behind the Effects of Aromatherapy
Now, you might be wondering how exactly these oils are achieving these effects. As we touched on earlier, the chemical constituents in essential oils interact with various neurotransmitter systems in the brain. For example, the menthol in peppermint may stimulate the hippocampus, the area of the brain associated with memory and attention. Similarly, compounds in rosemary oil may interact with systems that modulate focus and alertness.
Limitations and Considerations of Aromatherapy
While these findings are indeed promising, it's essential to consider the limitations. Most studies have been small-scale or conducted in controlled environments, which may not necessarily translate to real-world applications. Additionally, individual variations—like sensitivity to certain odors or pre-existing medical conditions—can influence how effective aromatherapy will be for cognitive performance.
Moreover, it's worth mentioning that while some oils may enhance cognitive performance, others might have a more sedative effect, potentially impairing cognitive function in specific tasks. Therefore, it's crucial to select oils that align with your cognitive goals.
Practical Tips for Using Aromatherapy to Boost Cognitive Performance
If you're interested in trying out aromatherapy to give your cognitive functions a little boost, here are some practical tips:
Choose High-Quality Oils: Make sure to select high-quality, pure essential oils for the most effective results.
Dilution is Key: Essential oils are potent; always dilute them according to the guidelines on the bottle or as advised by a qualified practitioner.
Method of Application: You can use a diffuser to disperse the aroma in a room, apply diluted oil topically, or even inhale it directly from the bottle.
Test and Monitor: Start with a small amount and monitor how you feel both mentally and physically. If you're unsure, it may be wise to consult a healthcare professional for personalized advice.
Aromatherapy and Mood Regulation
Many of us have experienced the uplifting effects of a pleasant scent or the calming influence of certain aromas. But what does the scientific evidence say about the potential of aromatherapy to help us regulate our moods?
Studies Supporting the Benefits of Aromatherapy for Mood Regulation
Several studies have explored the impact of essential oils on mood, and the results are quite encouraging. For instance, lavender oil is perhaps one of the most researched in this context. Studies have shown that it can reduce symptoms of anxiety and depression, leading to a better overall mood.
Citrus oils like lemon and orange have also been studied for their uplifting effects. In one study, participants who were exposed to citrus aromas reported higher levels of mood improvement compared to those who were not. The oils are thought to interact with neurotransmitters related to mood, although more research is needed to fully understand these mechanisms [4].
Mechanisms Behind the Effects of Aromatherapy for Mood Regulation
As we discussed in the section about the science behind aromatherapy, the olfactory system has a direct route to areas of the brain responsible for emotion and memory. When you inhale the aroma of an essential oil known for its mood-boosting properties, it can stimulate the release of neurotransmitters like serotonin and dopamine, leading to feelings of happiness and relaxation.
Moreover, some oils like lavender have specific chemical constituents that may have a sedative effect, thereby lowering stress levels and contributing to better mood regulation.
Limitations and Considerations of Aromatherapy for Regulating Mood
Despite the promising evidence, there are some important limitations to consider. Mood regulation is a complex interplay of various biological and psychological factors, and aromatherapy alone is not a cure-all. For people with mood disorders or those under significant emotional stress, professional medical advice and treatment are essential.
It's also worth noting that not everyone responds to aromatherapy in the same way. Some people may find certain scents irritating or even triggering, which could exacerbate mood issues rather than alleviate them.
Practical Tips for Using Aromatherapy for Mood Regulation
If you're interested in exploring how aromatherapy could help regulate your mood, here are some practical guidelines to get you started:
Identify Your Needs: Different oils have different effects, so determine what you need—be it relaxation, upliftment, or focus—before choosing an oil.
Start Slow: Especially if you're new to aromatherapy, start with a small amount to gauge your body's reaction.
Combine Approaches: Aromatherapy can be more effective when combined with other mood-regulating strategies like exercise or mindfulness.
Seek Professional Guidance: If you're dealing with significant mood swings or emotional stress, it's always a good idea to consult a healthcare provider for a comprehensive treatment plan.
Best Essential Oils for Cognitive Performance and Mood Regulation
While individual preferences and responses can vary, there are some oils that are generally recognized for their positive effects in these domains. Here are some of the best candidates to consider incorporating into your aromatherapy routine.
Oils for Enhancing Cognitive Performance
Given the emerging evidence, several oils stand out as particularly beneficial for boosting cognitive abilities. Here's a curated list:
Peppermint Oil: Known for its invigorating properties, peppermint oil is often recommended for enhancing alertness and improving focus.
Rosemary Oil: With its potential to improve memory and concentration, rosemary is another favorite for cognitive enhancement.
Lemon Oil: The crisp scent of lemon can help in clearing the mind and is thought to improve decision-making abilities.
Eucalyptus Oil: Its stimulating aroma makes eucalyptus an excellent choice for mental clarity and improved concentration.
Oils for Improving Mood Regulation
When it comes to managing your emotional landscape, certain oils have shown promise:
Lavender Oil: Well-known for its calming effects, lavender is a go-to for stress relief and relaxation.
Ylang Ylang Oil: This oil is noted for its ability to elevate mood and reduce symptoms of depression and anxiety.
Bergamot Oil: A citrus oil with a unique floral note, bergamot is used for its calming yet uplifting effects.
Chamomile Oil: Famed for its gentle soothing properties, chamomile is excellent for reducing anxiety and aiding sleep.
How to Use These Oils Effectively
Choosing the right oil is just the first step; knowing how to use it effectively is also crucial. Here are some methods:
Diffusion: Using a diffuser to spread the aroma in your environment is one of the most straightforward methods.
Topical Application: Some oils can be applied directly to the skin when diluted properly. Always read the guidelines and consider performing a patch test first.
Inhalation: Simply inhaling the aroma from the bottle or a handkerchief can offer quick mood boosts or cognitive upliftment.
Precautions and Guidelines for Using Essential Oils
As always, quality matters. Choose oils that are 100% pure and free from additives or synthetic fragrances. If you are pregnant, nursing, or dealing with any medical condition, consult a healthcare provider before using essential oils. It's also wise to conduct a patch test to ensure that you don't have an adverse reaction to the oil [5].
How to Use Aromatherapy for Cognitive and Mood Benefits
You've learned about the science, the history, and the best oils to consider for cognitive and mood benefits. The next logical step is to understand how to practically incorporate aromatherapy into your daily routine.
Setting Up Your Aromatherapy Space
Creating the right environment can make a significant difference in how effective your aromatherapy practice is.
Location Matters
Choose a space where you'll be able to relax or focus, depending on your objectives. It could be your work desk for cognitive tasks or a cozy corner of your home for relaxation.
Choose the Right Diffuser
A quality diffuser can disperse essential oils more efficiently. Ultrasonic and nebulizing diffusers are generally considered good options.
Add Ambient Elements
Consider adding other calming or focus-enhancing elements to your space, like soft lighting or soothing music, to complement the aromatherapy.
Methods of Application
There are several ways to apply essential oils, and your choice might depend on your specific goals.
Diffusion: Great for a hands-off, continuous supply of aroma that can fill your space, affecting both mood and cognitive function.
Topical Application: For more targeted benefits, like stress relief or focus, you can apply diluted essential oils to pulse points like the wrists or temples.
Direct Inhalation: A quick sniff right from the bottle or a cotton ball can provide an immediate, although temporary, effect.
Spray or Roll-on: Essential oil sprays and roll-ons are convenient for on-the-go usage, but make sure they are properly diluted.
Timing and Duration
Getting the timing right can help optimize the benefits you receive.
Short Sessions: For cognitive boosts, short sessions of about 15-30 minutes are often sufficient.
Longer Sessions: For mood regulation, especially for relaxation or stress relief, you might find longer sessions of up to an hour beneficial.
Consistency is Key: Regular use, as opposed to one-off sessions, can yield more sustained benefits.
Combining Oils for Synergistic Effects
Sometimes, using a blend of essential oils can offer a broader spectrum of benefits. For example, combining lavender and peppermint can provide both calming and focusing effects. However, blending oils should be done cautiously, keeping in mind their individual properties and potential interactions.
Precautions and Consultations
As always, ensure you're following all safety guidelines, including dilution ratios and patch tests. If you're pregnant, nursing, or have any health conditions, consult a healthcare provider for personalized advice.
References

[1] Exposure to the Aroma of Peppermint Essential Oil Enhances Aspects of Cognition and Mood in Healthy Adults
[2] Modulation of cognitive performance and mood by aromas of peppermint and ylang-ylang
[3] Aromas of rosemary and lavender essential oils differentially affect cognition and mood in healthy adults
[4] Investigation of the Cognitive and Mood Effects of Mentha × Piperita L. Essential Oil
[5] Essential Oils Could Impact Your Memory and Reaction Times