Dancing Under the Moon: Lunar Cycles and Their Potential Influence on Cognition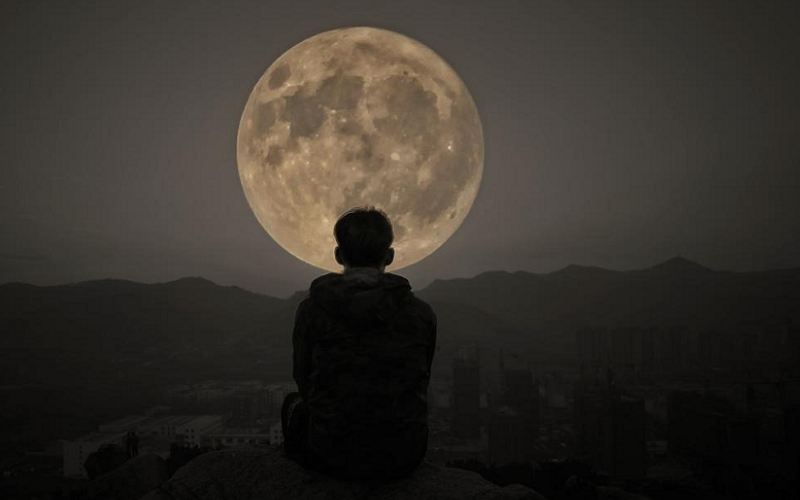 Have you ever stared at the moon and felt an inexplicable connection, as if its shimmering light had some mystical influence over you? For centuries, lunar cycles have fascinated us, becoming entrenched in our folklore, mythology, and rituals. But what if the moon's phases had a more tangible impact, particularly on our cognitive health? Here we navigate through the luminous maze of lunar phases — from the dark nights of the New Moon to the illuminating glow of the Full Moon — and explore their possible effects on our sleep patterns, emotional stability, and cognitive functions.
Historical Background of Lunar Cycles
Humans have looked to the moon for guidance, inspiration, and understanding for millennia, and many cultures have incorporated lunar phases into their belief systems, calendars, and even medical practices.
Moon Worship and Ancient Beliefs
The moon has long held a sacred status in various cultures around the world. For example, in ancient Egypt, the moon was associated with the god Thoth, who was considered the deity of wisdom and intellect. In Greek and Roman mythology, lunar deities like Artemis and Diana were revered, often symbolizing intuition and emotional insight.
Many ancient civilizations structured their calendars around the lunar cycle, attributing specific characteristics and influences to each phase of the moon. In traditional Chinese medicine, different phases of the moon were thought to be optimal times for certain medical treatments or herbal remedies. In Native American cultures, moon cycles were often used to dictate the timing of ceremonies and rituals that were believed to have cognitive and spiritual benefits.
Scientific Study of Lunar Cycles and Human Behavior
As human thought progressed into the realms of scientific inquiry, the impact of lunar cycles started to be studied more systematically. By the 18th and 19th centuries, the lunar effect—the idea that the moon has an impact on human behavior—became a subject of scientific interest and debate. Initial studies focused on identifying patterns of erratic behavior, sleep disturbances, or even instances of madness that seemed to coincide with certain lunar phases. However, these early studies often lacked rigorous methodology and were rife with confirmation bias.
In the 20th century, with the advent of more advanced statistical techniques and experimental designs, researchers revisited the subject with renewed vigor. Studies in psychology, neurology, and environmental science began to explore the relationship between lunar cycles and various aspects of human cognition and behavior. The evidence has been mixed, but the question remains an active area of study to this day [1].
Popular Myths and Folklore
While science may offer an increasingly nuanced perspective, popular myths and folklore about the moon's influence continue to thrive. The term "lunacy," derived from the Latin word for moon ("luna"), encapsulates the age-old belief that the moon can induce madness or altered states of consciousness. Stories and superstitions about the full moon's effects on animal and human behavior abound in cultural narratives, perpetuating the idea that the moon has a more mysterious and unquantifiable influence on us.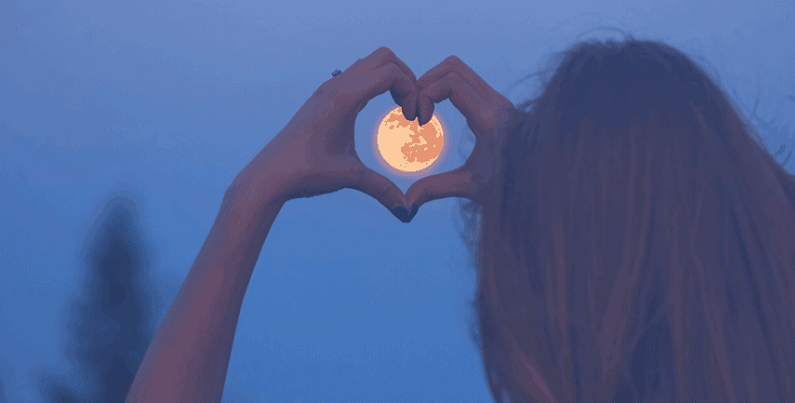 The Science of Lunar Cycles
What exactly are lunar cycles, and how might they exert influence on the Earth and its inhabitants? Understanding the mechanics of the moon's orbit and phases can provide a foundation for examining its potential impact on cognitive health.
The Lunar Calendar and Its Phases
The moon takes about 29.5 days to orbit the Earth, and during this time, it undergoes various phases that make up the lunar calendar. These phases are distinguished primarily by the illumination of the moon as seen from Earth and include the New Moon, First Quarter, Full Moon, and Last Quarter. Each phase has been suggested to have unique effects on human cognition and behavior, though these ideas remain under scientific scrutiny.
New Moon
The New Moon is the phase when the moon is positioned between the Earth and the Sun, rendering it invisible from Earth due to the absence of illumination. Some studies suggest that the lack of moonlight could affect melatonin production, which in turn influences sleep quality and circadian rhythms.
First Quarter
During the First Quarter, the moon is at a 90-degree angle with respect to the Earth and the Sun. In this phase, about half of the moon's face is illuminated. The First Quarter has been studied less than the Full Moon, but some theories propose that the increasing amount of moonlight can affect our emotional and cognitive states [2].
Full Moon
The Full Moon occurs when the moon is directly opposite the Earth from the Sun, fully illuminating its face. This phase is the most extensively studied in terms of its impact on human cognition and behavior, with a range of findings that include sleep disturbances, increased emotional volatility, and even subtle changes in cognitive performance.
Last Quarter
The Last Quarter marks another 90-degree angle between the moon, Earth, and Sun, but this time with half of the moon's face in shadow. Like the First Quarter, research on the Last Quarter's impact on cognition is somewhat limited but still an area of active exploration.
Gravitational Pull
Apart from light exposure, the moon's gravitational pull is another scientific factor often cited as a potential influence on human behavior and cognition. The gravitational effects of the moon primarily affect tides but have also been hypothesized to impact fluid dynamics within the human body, including cerebrospinal fluid, which could theoretically influence cognitive processes. However, concrete evidence for such effects remains sparse.
Light Exposure During Nighttime
The moon's phases also dictate the amount of natural light exposure we get during nighttime. This has been studied in the context of circadian rhythms, sleep quality, and even mood disorders. While the degree of light exposure from the moon is significantly less than that from the sun, some researchers argue that our ancestral roots may have made us more sensitive to lunar light cycles.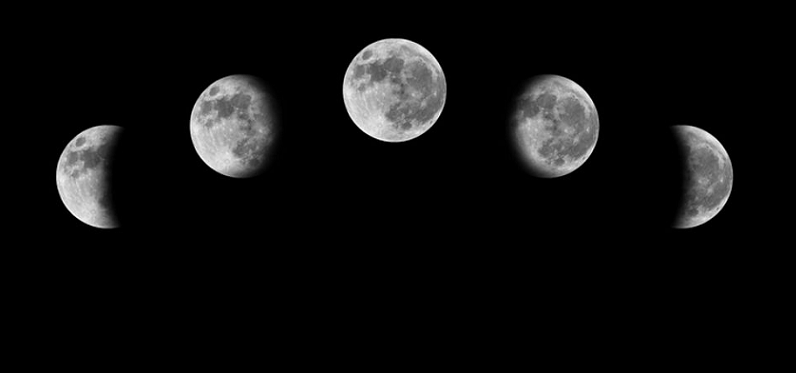 Lunar Cycles and Sleep Patterns
Sleep plays a crucial role in cognitive functioning, affecting everything from memory to decision-making. The relationship between the moon and sleep patterns is an area that has attracted significant scientific attention, providing some of the most compelling arguments for the moon's impact on cognition.
The Moon's Effect on Circadian Rhythm
The circadian rhythm is our internal biological clock, governing various physiological processes, including the sleep-wake cycle. Moonlight, although far less potent than sunlight, may have an effect on our circadian rhythms. Some theories propose that our ancestral lineage, which lived without artificial light, might have evolved to be more sensitive to the subtleties of moonlight. Variations in natural light exposure during different lunar phases could potentially influence our internal clocks, although the research in this area remains inconclusive [3].
Impact of Lunar Cycles on Sleep Quality
In understanding the potential cognitive impacts of lunar cycles, the quality of sleep is an essential aspect to consider. The moon's various phases have been studied in relation to sleep architecture, specifically focusing on REM (Rapid Eye Movement) sleep and deep sleep.
REM Sleep
REM sleep is the stage of sleep most closely associated with dreaming and is thought to play a role in emotional regulation and memory consolidation. Some studies have shown that people experience reduced durations of REM sleep during the full moon phase. Although the findings are not universally accepted, they suggest a possible link between lunar cycles and emotional well-being.
Deep Sleep
Deep sleep, also known as slow-wave sleep, is crucial for physical restoration and appears to be involved in certain cognitive processes like memory consolidation. Research in this area has yielded mixed results. Some studies suggest deep sleep duration may be shorter during a full moon, while others find no such correlation. However, the topic continues to be an area of scientific investigation.
Studies Linking Sleep Quality and Cognitive Performance
Several studies have looked at the broader relationship between sleep quality and cognitive performance, regardless of the lunar cycle. Poor sleep quality has been linked to reduced attention span, impaired decision-making, and difficulties in learning and memory. Therefore, if lunar cycles do impact sleep quality, it's reasonable to hypothesize that they could also indirectly affect cognitive performance.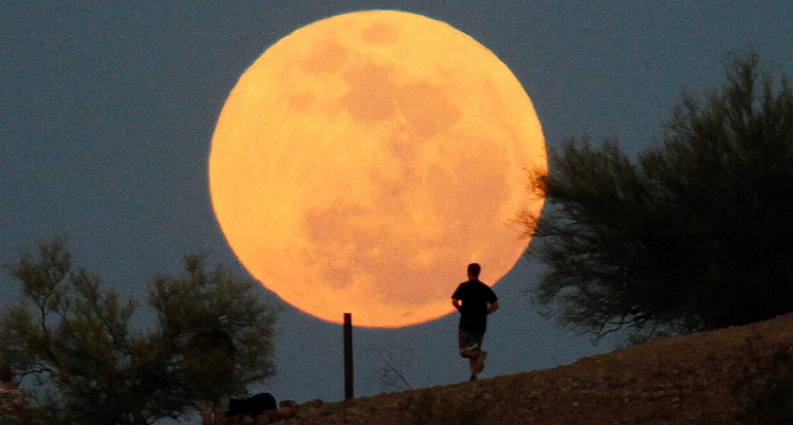 Psychological and Behavioral Aspects of Lunar Cycles
Beyond the realm of sleep, another intriguing avenue to explore is the potential impact of lunar cycles on our psychological and behavioral health. Just as our cognitive functioning doesn't operate in a vacuum, neither do our emotional and psychological states. Both can influence each other, sometimes in complex and subtle ways.
Mood Changes and Emotional Stability
We often hear anecdotes about people feeling more emotional or restless during a full moon. But is there any scientific validity to these claims? While the research is still inconclusive, some studies do suggest a potential link between lunar cycles and mood swings [4].
The mechanisms behind these effects are not fully understood but may involve disruptions to sleep patterns or hormonal fluctuations that could influence neurotransmitter levels. Researchers have also explored the possibility of "seasonal mood variations" tied to lunar cycles, although definitive evidence is lacking.
Decision-Making and Problem-Solving Skills
Another interesting aspect to delve into is the effect of lunar cycles on cognitive skills such as decision-making and problem-solving. While much less researched than sleep and mood, some studies have looked at whether people's cognitive performance varies with the lunar cycle [5].
For example, the full moon phase has been sometimes linked to increased impulsivity, potentially affecting decision-making processes. However, it's important to note that these studies are far from conclusive and often limited by small sample sizes or methodological constraints.
Empirical Studies on Psychological Impacts
Several empirical studies have attempted to address the psychological impacts of lunar cycles. Some have employed psychological tests to measure aspects like stress levels, anxiety, and cognitive flexibility at different phases of the moon. While some studies suggest minimal but statistically significant effects, others find no correlation at all. Such a discrepancy in findings underscores the complexity of human psychology and the challenges of isolating a single external factor like the moon's cycle as a dominant influence.
References

[1] The lunar cycle: effects on human and animal behavior and physiology
[2] Does the moon affect our mood or actions?
[3] Evidence that the Lunar Cycle Influences Human Sleep
[4] Study on lunar cycles asks: Does the moon affect our mood or actions?
[5] A Critical Appraisal of Explanations of Purported Lunar Effects on Human Behavior