The Role of Textile Textures in Stimulating Neural Connectivity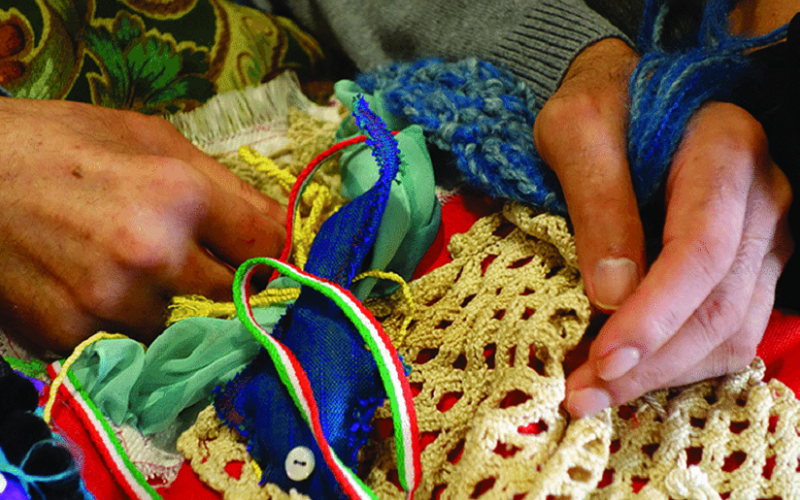 In the intricate tapestry of the human experience, every thread woven by our senses contributes to our cognitive well-being. Just as music can evoke deep emotions and visuals can shape our perceptions, the tactile world around us plays a pivotal role in stimulating our neural pathways. When we consider factors influencing our brain health, the texture of textiles might not be the first thing that comes to mind. Yet, the fabrics we touch daily, from the soft plush of our bedroom carpet to the rough grain of a hand-knit sweater, have profound implications for our neural connectivity.
Understanding Textile Textures: A Primer
Textile textures have been an inherent part of human civilization, accompanying us in every aspect of our daily lives, from the clothes we wear to the decor of our homes. As varied and diverse as the cultures they come from, textile textures tell a story of tradition, function, and aesthetics. But what exactly are these textures, and how have they been woven into the fabric of human history?
Definition and Types of Textile Textures
At its core, a textile texture refers to the tactile surface quality of a fabric, discernible by touch. It could be soft, rough, smooth, ribbed, or any other variation perceivable by our skin. Textile textures arise from the type of fiber used (cotton, wool, silk, etc.), the weaving or knitting process, and any subsequent treatments or finishes applied to the fabric.
Common types of textile textures include:
Twill: Recognizable by its diagonal rib pattern, commonly seen in denim.
Satin: Smooth, glossy surface achieved by a specific weave pattern.
Velvet: Soft and plush, with a dense raised pile.
Brocade: Characterized by raised designs or patterns, often with a metallic sheen.
Canvas: Rough and sturdy, used for tents, bags, and other heavy-duty applications.
Historical Use of Textile Textures in Cultural Practices
Textiles have long been more than just functional items; they're carriers of cultural significance and artistic expression. The textures of textiles in particular have often held symbolic meaning.
For instance, in ancient Egypt, finely woven linens represented purity and were used as burial wraps for mummies. The rich, plush textures of velvets and brocades in medieval Europe signified wealth and were often reserved for the elite. In many Asian cultures, intricate silk weaves told stories and legends, their smooth textures symbolizing refinement and elegance [1].
Many indigenous cultures around the world developed unique weaving techniques that resulted in distinct textile textures. These textures often held specific meanings, linked to myths, nature, or community values. They weren't just fabrics; they were narratives of a people's history and beliefs.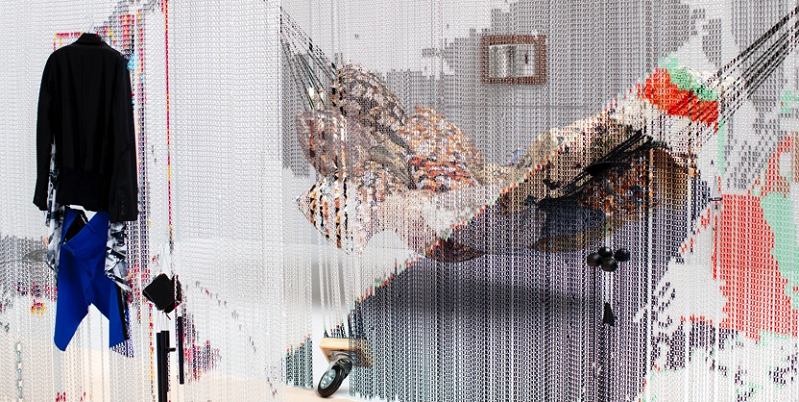 The Science Behind Tactile Stimulation
Every touch, be it the gentle caress of a silk scarf or the coarse grain of a canvas bag, sends a cascade of neural signals through our body, initiating complex interactions within our brain. Understanding these mechanisms sheds light on the profound influence textile textures have on our cognitive functions and overall neural health.
Mechanism of Touch Perception
The sensation of touch is more intricate than it might initially appear. From the very moment our skin comes into contact with a textile or any surface, a fascinating sequence of events begins, leading to the perception of that tactile experience.
Touch Receptors in the Skin
Our skin houses various touch receptors, each specialized to detect different types of tactile stimuli. For instance, Merkel cells respond to sustained pressure and texture, while Pacinian corpuscles are sensitive to quick pressure changes and vibrations. These receptors convert the physical stimulus of touch into electrical signals, which then embark on a journey to the brain.
Neural Pathways and Transmission to the Brain
Once activated, the touch receptors send their electrical signals via sensory nerves. These signals travel through the spinal cord and ascend to the brain, ultimately reaching the somatosensory cortex, the brain's primary region for processing tactile information. Here, the signals are interpreted, allowing us to recognize the specific texture and qualities of what we've touched [2].
Tactile Stimulation and Brain Plasticity
Touch isn't just about immediate perception. Consistent tactile experiences can lead to changes in the brain's structure and function, a phenomenon known as neuroplasticity.
The Role of the Somatosensory Cortex
The somatosensory cortex is a dynamic area, capable of reorganizing itself based on the tactile stimuli it receives. For example, people who regularly use their fingers for intricate tasks, like musicians or craftspeople, often have a larger representation in the somatosensory cortex for their fingers. This adaptability shows that consistent tactile experiences can refine and enhance our sensory perceptions over time.
Neuroplastic Responses to Tactile Inputs
The brain's ability to change in response to tactile inputs isn't limited to the somatosensory cortex. Research has shown that varied and frequent tactile stimulation can promote the growth of neural connections in other brain regions as well. Such stimulation boosts cognitive functions, memory, and even emotional well-being. Textile textures, with their diverse tactile profiles, can thus play a significant role in fostering this neural connectivity [3].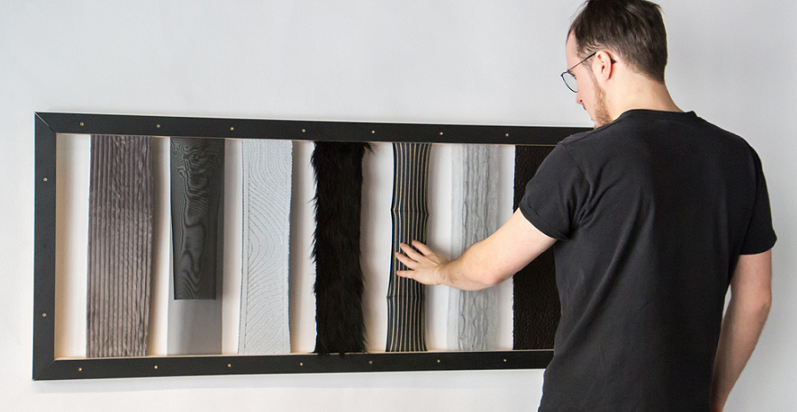 How Textile Textures Influence Neural Connectivity
The realm of textiles, with its myriad textures, serves as an expansive playground for our sense of touch. From the delicate intricacies of lace to the robust weave of burlap, each fabric tells its own tactile story. But how do these varied stories influence our neural landscapes? The connection between the touch of textiles and neural connectivity goes beyond a mere sensory experience, intertwining with our cognitive development, memory retention, and emotional states.
Studies on Textured Fabrics and Cognitive Development
Research has increasingly pointed towards the significance of tactile experiences in shaping our neural pathways, especially in the formative years.
Research on Infants and Textured Toys/Clothing
Infancy is a crucial phase for sensory development. Studies have shown that exposing infants to varied textile textures can enhance their tactile sensitivity and spatial awareness. For instance, textured toys or mats encourage infants to explore different sensations, promoting the development of fine motor skills and strengthening neural pathways associated with touch [4].
Observations in Adults with Sensory Disorders
In adults, particularly those with sensory processing disorders, textured textiles can be therapeutic. Engaging with varied textures can help recalibrate disrupted sensory perceptions, fostering better neural connectivity and improved sensory integration. Activities like textile-based crafts or even simple touch-based exercises with different fabrics can be beneficial in this context.
Enhanced Memory and Learning through Tactile Experience
The role of tactile stimulation extends to memory and learning as well. Engaging with different textures can act as a mnemonic device, aiding in recall and cognitive retention.
For instance, students who use textured tools or objects during study sessions can better remember information by associating it with a specific tactile sensation. This multisensory approach to learning taps into the brain's inherent propensity to link information across different sensory modalities, strengthening memory networks.
Emotional and Psychological Impact of Textile Textures
Beyond the cognitive realm, textile textures also resonate with our emotional and psychological states, forging connections that can deeply impact our well-being [5].
Comfort and Security Linked to Specific Textures
Certain textures often evoke feelings of comfort and security. Think of the soft fleece blanket that cocoons you on a chilly evening or the familiar touch of a well-worn cotton shirt. These textures can act as emotional anchors, providing solace and grounding in moments of distress.
Textures Evoking Past Memories and Emotional Responses
Textures also have the power to transport us back in time, triggering memories and associated emotions. The feel of a particular fabric might remind someone of their childhood, a loved one, or a significant life event. These tactile-triggered recollections can elicit a range of emotions, from nostalgia and joy to grief or longing.
References

[1] Tactile perception of textile fabrics based on friction and brain activation
[2] The Concept of Psychotextiles; Interactions between Changing Patterns and the Human Visual Brain
[3] Neural correlates of texture perception during active touch
[4] Tactile perception of textile fabrics
[5] Psychotextiles and their interaction with the human brain