Barometric Pressure and Thought Clarity: How Weather Patterns Affect Brain Waves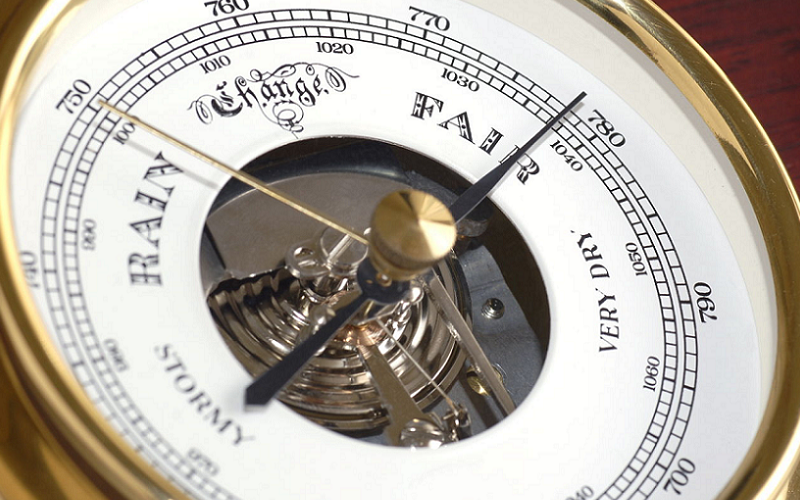 Have you ever noticed how your ability to think clearly seems to be influenced by the weather outside? Maybe you find it easier to concentrate on a bright, sunny day, or perhaps you struggle with "brain fog" when the sky turns overcast and the air feels heavy. It's not just your imagination; there's a growing body of evidence to suggest that weather patterns — specifically barometric pressure — can indeed have an impact on your brain's activity and your cognitive functions.
The Science Behind Barometric Pressure
Before digging into how barometric pressure might influence our brain waves and thought processes, it's important to have a fundamental understanding of what barometric pressure is and how it's measured. This knowledge will help us better appreciate the intricacies of the body-brain connection related to atmospheric conditions.
Definition of Barometric Pressure
Barometric pressure, often simply referred to as "air pressure," is the force exerted by the weight of the atmosphere onto a given area. At sea level, the average air pressure is about 1013.25 millibars or 14.7 pounds per square inch (psi). The barometric pressure decreases as one moves higher in altitude because there is less atmospheric mass above. It's a variable that's always in flux, influenced by a variety of factors like weather systems, altitude, and temperature.
How Barometric Pressure Is Measured
To measure barometric pressure, meteorologists typically use an instrument called a barometer. There are different types of barometers, such as mercury barometers, aneroid barometers, and digital barometers. Mercury barometers measure pressure through the height of a mercury column in a glass tube, whereas aneroid barometers use a small, sealed metal box that expands and contracts with pressure changes. Digital barometers convert these physical changes into electrical signals that are then translated into readable measurements.
Modern technology has made it easier than ever to keep track of barometric pressure changes. Many smartphones even have built-in barometric sensors, allowing for real-time air pressure readings. Websites and apps dedicated to weather forecasting provide frequent updates, helping us understand the atmospheric conditions surrounding us [1].
Common Effects of Barometric Pressure Changes
On Weather
Changes in barometric pressure are often indicative of impending weather conditions. High-pressure systems are generally associated with clear, sunny days, while low-pressure systems frequently bring about cloudier conditions, rain, or storms. This is why barometric pressure is a crucial parameter in weather forecasting.
On Physical Health
Beyond the weather, shifts in barometric pressure can also have a range of effects on our physical well-being. Some people experience physical symptoms, such as joint pain or headaches, as the barometric pressure changes. These symptoms are often exacerbated in individuals with preexisting conditions like arthritis or migraines. The medical community is still investigating the exact mechanisms, but it's clear that there is a tangible impact on the human body.
Understanding Brain Waves
Brain waves are electrical patterns in the brain and are crucial to understanding how our cognitive functions might be influenced by atmospheric conditions. To fully explore the body-brain connection in the context of barometric pressure, it's necessary to comprehend what brain waves are, their various types, and their role in our cognitive functions.
Definition and Types of Brain Waves
Brain waves are electrical oscillations that occur in the human brain. These oscillations are the result of neurons communicating with each other, as they send and receive signals throughout the brain's neural network. Brain waves can be measured using electroencephalography (EEG), a non-invasive technique that records electrical activity via electrodes placed on the scalp [2].
Delta Waves
Delta waves are the slowest type of brain wave, typically ranging between 0.5 and 4 Hz (Hertz). They are usually associated with deep sleep and unconscious processes. Delta waves are essential for physical healing and regeneration.
Theta Waves
Theta waves operate at a frequency range of 4 to 8 Hz. They are most prominent during periods of light sleep, meditation, or daydreaming. Theta waves are thought to be connected with creativity, emotional connection, and intuition.
Alpha Waves
Alpha waves fall in the 8 to 14 Hz range and are often linked to a relaxed, yet alert state of mind. They are commonly observed when the eyes are closed and the mind is disengaged from external stimuli. Alpha waves are associated with overall mental coordination, calmness, and alertness.
Beta Waves
Ranging from 14 to 30 Hz, beta waves are usually indicative of an active, analytical mind engaged in problem-solving or decision-making. These waves are commonly observed during focused mental activity and cognitive tasks.
Gamma Waves
Gamma waves are the fastest, occurring at frequencies over 30 Hz. They are associated with higher cognitive activities like perception, consciousness, and problem-solving. Gamma waves are thought to help synchronize activity across different parts of the brain.
Importance of Brain Waves in Cognitive Functions
Now that we know the different types of brain waves and their frequencies, it's important to understand their significance in our daily cognitive activities.
Memory
Different brain waves play distinct roles in memory processes. For example, theta waves are implicated in the encoding and retrieval of long-term memories, while beta waves are more involved in tasks that require active, working memory.
Concentration
Beta waves are generally prevalent when we are concentrating or actively engaged in problem-solving. A lack or imbalance of beta waves can make it challenging to focus on tasks at hand.
Emotional State
Our emotional states can also be linked to our brain wave patterns. For instance, elevated delta wave activity has been observed in individuals experiencing deep emotional sadness, whereas theta waves can be indicative of a more relaxed emotional state.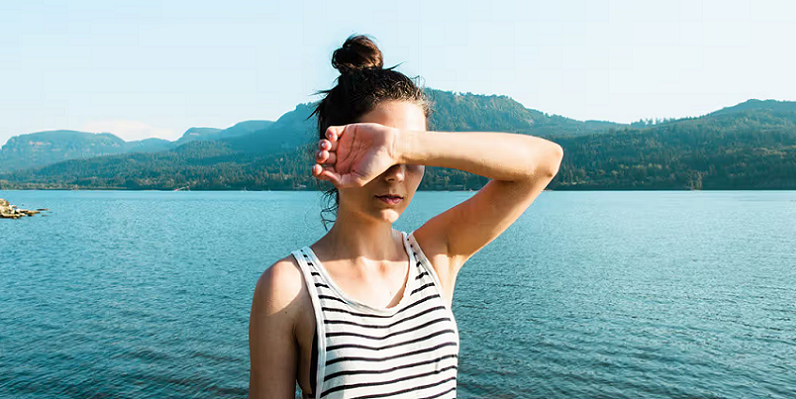 The Intersection of Barometric Pressure and Brain Waves
So far, we've discussed what barometric pressure is and how it impacts both the weather and physical health. We've also delved into the different types of brain waves and their roles in various cognitive functions. The next intriguing step is to explore where these two distinct subjects intersect. What happens to our brain waves when barometric pressure changes? And how might these changes affect our thoughts, feelings, and overall cognitive health?
Overview of Existing Research
The scientific community has long been interested in the complex interactions between external environmental factors and internal human physiology. While research specific to the influence of barometric pressure on brain waves is still an emerging field, several studies offer some intriguing insights.
Scientific Studies
Various studies have investigated the impact of weather and atmospheric pressure on cognitive performance and mood. For example, some research suggests that low barometric pressure is associated with increased headaches and migraines, which can impact cognitive function. Other studies have looked into how seasonal changes, often accompanied by shifts in barometric pressure, can affect mood disorders like seasonal affective disorder (SAD) [3].
Observational Data
In addition to academic studies, there is a plethora of anecdotal evidence that suggests a link between barometric pressure changes and cognitive function. People often report experiencing "brain fog," fatigue, or altered emotional states during particular weather patterns, although these reports are often subjective and difficult to measure scientifically.
Theories on How Barometric Pressure Influences Brain Waves
While concrete scientific explanations are still being developed, there are several plausible theories to explain how changes in barometric pressure could affect brain activity.
Blood Oxygen Levels
One theory suggests that barometric pressure changes can affect the levels of oxygen in the blood. Reduced oxygen levels can lead to decreased cognitive performance and can potentially alter the balance of different types of brain waves, particularly those associated with alertness and concentration like beta waves.
Neurotransmitter Regulation
Another theory posits that atmospheric pressure changes might influence the levels of certain neurotransmitters like serotonin and dopamine. These neurotransmitters play key roles in mood and cognitive function, and their imbalance could lead to altered brain wave activity.
Hormonal Changes
Lastly, changes in barometric pressure might indirectly influence hormonal levels, particularly stress hormones like cortisol. These hormones can affect brain wave patterns, particularly those associated with stress and alertness [4].
Common Anecdotal Experiences
While waiting for more rigorous scientific validation, it's worth considering some of the common anecdotal experiences that many people report.
"Brain Fog"
One of the most frequently reported experiences is the feeling of "brain fog" during days of low barometric pressure. This could potentially be linked to a decrease in beta and alpha wave activities, which are responsible for alertness and mental clarity.
Migraines
As mentioned earlier, low barometric pressure is often cited as a trigger for migraines. Migraines themselves are associated with altered brain wave patterns, which can result in impaired cognitive function during episodes.
Mood Shifts
People often report shifts in their emotional states with changes in weather patterns. For example, some individuals feel more relaxed and happier on sunny days when the barometric pressure is high, which could be connected to more balanced neurotransmitter levels and more stable brain wave patterns.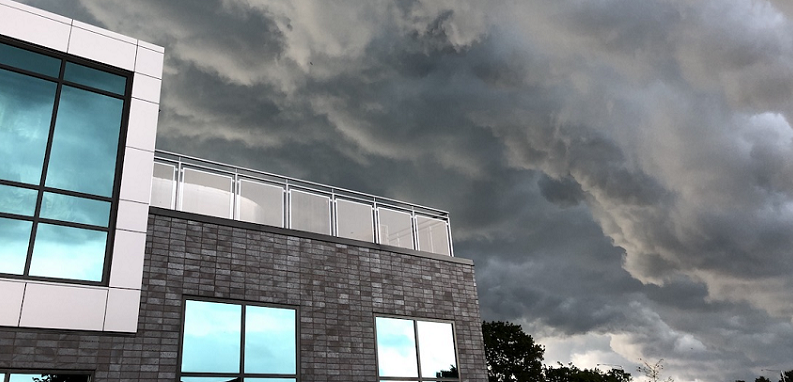 Real-world Implications of Weather Affecting Brain Waves
Understanding the relationship between barometric pressure and brain waves is more than just an academic exercise; it has tangible implications for our daily lives. Knowing how weather patterns can affect our cognitive performance and emotional well-being gives us an edge in navigating various aspects of life—from work productivity to emotional balance. Let's explore some of these real-world implications and discuss how you can utilize this knowledge to improve your cognitive health.
Work and Productivity
If you've ever felt like your productivity takes a hit on certain days, the barometric pressure could be a factor worth considering. Here's how these pressure changes can potentially affect your work performance.
Decision-making
As we discussed earlier, beta waves are closely associated with active thinking and decision-making. Shifts in barometric pressure affecting beta wave activity could, therefore, influence your ability to make decisions at work [5].
Focus and Concentration
Alpha and beta waves are integral to focus and concentration. Changes in barometric pressure affecting these brain waves could either impair or boost your ability to focus, depending on the direction of the pressure shift and your individual response to it.
Emotional Well-being
Barometric pressure changes are not just a matter of intellectual concern; they can also have a significant impact on our emotional state.
Mood Disorders
Individuals with pre-existing mood disorders like depression or anxiety may find their symptoms exacerbated by changes in barometric pressure. Understanding this connection can be vital for managing and treating these conditions.
General Mood
Even for those without diagnosed mood disorders, awareness of how barometric pressure affects brain waves can be useful in explaining mood swings or general emotional states.
Lifestyle Choices and Coping Strategies
Armed with the knowledge of how barometric pressure can affect us, there are several proactive measures we can take to mitigate its impact.
Physical Activity
Engaging in physical exercise can enhance the production of endorphins, the body's natural mood lifters. This can be especially helpful during periods of low barometric pressure when you may be prone to feeling down or unfocused.
Mindfulness and Relaxation Techniques
Practicing mindfulness or other relaxation techniques can help balance out the brain waves, offering a buffer against the disruptive effects of changing atmospheric conditions.
Technological Aids
Today, numerous gadgets and apps can monitor both barometric pressure and brain wave activity. Such tools could potentially help you tailor your daily activities to better align with your cognitive and emotional states.
References

[1] Effects of weather and season on human brain volume
[2] New Research: Weather Changes Brain Size, Affecting Physical, Psychiatric Conditions
[3] Sensitivity to Climate and Weather Changes in Euthymic Bipolar Subjects
[4] How changes in the weather can affect your health
[5] How Does Barometric Pressure Affect Humans?