Discovering Mental Clarity: The Cognitive Effects of Practicing 4-7-8 Breathing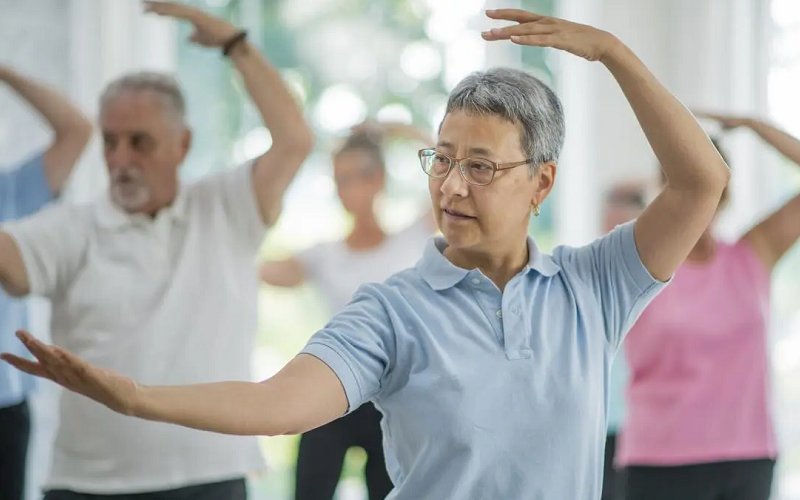 In today's fast-paced world, our minds are constantly racing, making it difficult to focus and maintain mental clarity. But what if there were a simple and effective technique to help you harness the power of your breath to enhance cognitive function? Enter the 4-7-8 Breathing Technique, a scientifically-backed practice known to not only reduce anxiety and stress but also improve focus, memory retention, and mental clarity.
Introduction to 4-7-8 Breathing Technique
The 4-7-8 Breathing Technique, also known as the "relaxing breath," is a controlled breathing practice that involves inhaling for four counts, holding the breath for seven counts, and exhaling for eight counts. This pattern of breathing is designed to help activate the body's parasympathetic nervous system, which is responsible for relaxation and recovery. When practiced regularly, the 4-7-8 technique can have a profound impact on your cognitive function, improving focus, memory retention, and overall mental well-being.
The 4-7-8 Breathing Technique has its roots in the ancient practice of pranayama, a core component of yoga that focuses on controlling the breath. Pranayama has been practiced for thousands of years, with various techniques designed to promote physical, emotional, and mental balance.
The 4-7-8 technique was popularized in the West by Dr. Andrew Weil, a renowned integrative medicine expert. Dr. Weil adapted the technique from an age-old yogic practice called "Sama Vritti" or "equal breathing" to create an accessible and easy-to-learn method for managing stress, anxiety, and improving cognitive function.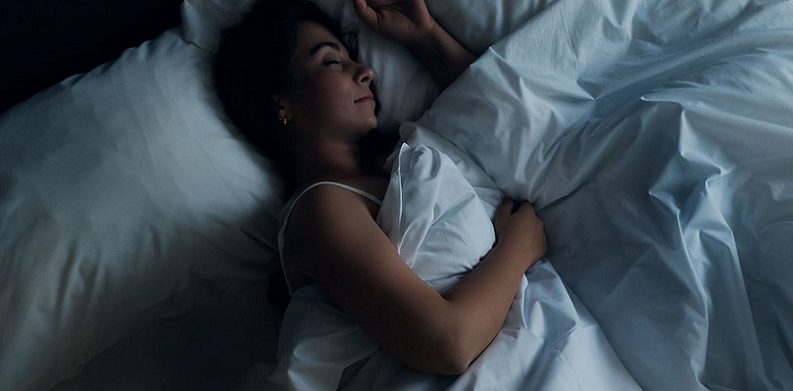 The Science Behind 4-7-8 Breathing
To better appreciate the cognitive effects of the 4-7-8 Breathing Technique, it's essential to understand the underlying science that drives its impact on the nervous system.
How It Affects the Nervous System
The human nervous system is divided into two primary components: the sympathetic and parasympathetic nervous systems [1]. The sympathetic nervous system is responsible for the "fight or flight" response, which prepares the body to respond to threats or stressors. In contrast, the parasympathetic nervous system governs the "rest and digest" response, which helps the body recover, relax, and maintain homeostasis.
The 4-7-8 Breathing Technique works by stimulating the parasympathetic nervous system. By extending the exhalation and holding the breath, the technique slows down the heart rate and lowers blood pressure, resulting in a calming effect on the body and mind. This shift in the nervous system helps reduce stress, anxiety, and other negative emotions that can hinder cognitive function.
Parasympathetic Response Activation
The activation of the parasympathetic response during 4-7-8 breathing is crucial for its cognitive effects [2]. When the parasympathetic response is engaged, the body releases specific neurotransmitters, such as acetylcholine, which promotes focus, memory retention, and learning. Additionally, the release of other neurochemicals like serotonin and endorphins contributes to an overall sense of well-being and mental clarity.
As the 4-7-8 Breathing Technique stimulates the parasympathetic response, it creates an optimal environment for the brain to function efficiently, allowing for enhanced cognitive performance. In the following section, we will dive deeper into the specific cognitive effects of practicing the 4-7-8 technique.

Cognitive Effects of 4-7-8 Breathing
The practice of the 4-7-8 Breathing Technique offers numerous cognitive benefits that can significantly improve mental performance and overall well-being. In this section, we will delve into the various cognitive effects, including improved focus and concentration, enhanced memory retention, reduced anxiety and stress, and increased mental clarity.
Improved Focus and Concentration
One of the most notable cognitive effects of the 4-7-8 Breathing Technique is its ability to enhance focus and concentration [3]. The practice helps to still the mind and draw attention to the present moment, allowing you to better concentrate on the task at hand. This heightened focus can lead to increased productivity and efficiency in both personal and professional settings.
Enhanced Memory Retention
As the 4-7-8 Breathing Technique stimulates the release of acetylcholine and other neurotransmitters, it also promotes better memory retention [4]. By creating a state of mental clarity and reducing distractions, the practice enables you to absorb and recall information more effectively, improving learning and overall cognitive function.
Reduction in Anxiety and Stress
The 4-7-8 Breathing Technique is well-known for its ability to alleviate anxiety and stress. By activating the parasympathetic response, it helps to counteract the effects of the sympathetic nervous system, promoting relaxation and a sense of calm [5]. Reduced anxiety and stress levels are essential for optimal cognitive function, as excessive stress can impair focus, memory, and decision-making abilities.
Increased Mental Clarity
Practicing the 4-7-8 Breathing Technique can lead to increased mental clarity by quieting the mind and reducing mental clutter [6]. This state of clarity allows you to think more effectively, make better decisions, and approach challenges with a greater level of insight and understanding.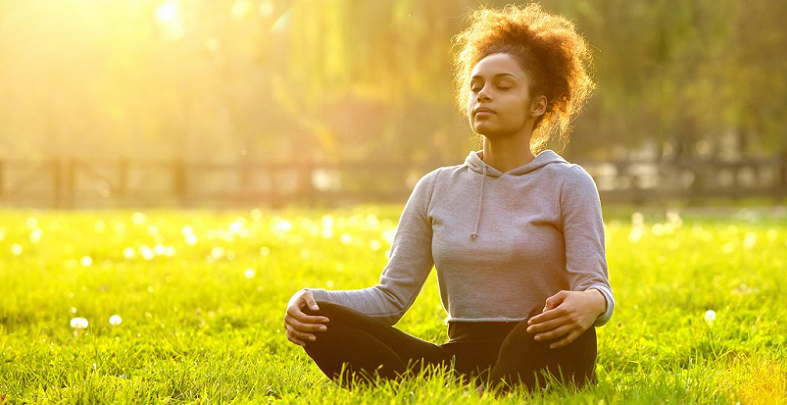 How to Practice the 4-7-8 Breathing Technique
To experience the full cognitive benefits of the 4-7-8 Breathing Technique, it's essential to practice it correctly and consistently.
Correct Posture and Positioning
Before you begin practicing the 4-7-8 Breathing Technique, it's important to establish the correct posture and positioning. This will help you breathe more efficiently and maximize the benefits of the practice. Follow these guidelines for proper posture:
Sit or lie down in a comfortable position, ensuring that your spine is straight and your body is relaxed.
Place your feet flat on the floor if sitting, or let them fall to the sides if lying down.
Rest your hands gently on your lap or by your sides, palms facing up.
Relax your shoulders, allowing them to drop away from your ears.
Soften your facial muscles and close your eyes or focus on a single point in front of you.
Step-by-Step Instructions
Now that you're in the proper position, you can begin practicing the 4-7-8 Breathing Technique. Follow these steps to perform the technique effectively:
Close your mouth and inhale quietly through your nose for a mental count of four.
Hold your breath for a count of seven.
Exhale completely through your mouth, making a gentle "whoosh" sound, for a count of eight.
This completes one breath cycle. Repeat the cycle three more times, for a total of four breaths.
When first starting out, it's normal to feel lightheaded or slightly dizzy after practicing the technique. This sensation should subside as you become more accustomed to the practice. Aim to practice the 4-7-8 Breathing Technique at least twice a day, gradually increasing the number of breath cycles as you become more comfortable with the practice.
Integrating 4-7-8 Breathing into Daily Life
Incorporating the 4-7-8 Breathing Technique into your daily routine is essential for reaping its full cognitive benefits. In this section, we will provide suggestions on how to include the practice in your morning and evening routines, as well as how to apply it in stressful situations and for enhancing cognitive performance.
Incorporating the Technique into Morning and Evening Routines
Establishing a consistent practice by incorporating the 4-7-8 Breathing Technique into your morning and evening routines can help set the tone for your day and promote relaxation before sleep. Consider practicing the technique upon waking up to center yourself and improve focus for the day ahead. Similarly, incorporating the practice into your evening routine can help calm the mind and prepare the body for restful sleep, allowing for better cognitive function the following day.
Utilizing the Technique in Stressful Situations
The 4-7-8 Breathing Technique can be a powerful tool for managing stress and anxiety in various situations. When faced with a challenging or stressful event, take a few moments to practice the technique to help restore calm and mental clarity. This can be particularly useful before important meetings, presentations, or any situation where you need to think clearly and maintain composure.
Applying the Technique to Enhance Cognitive Performance
In addition to using the 4-7-8 Breathing Technique for stress management, it can also be employed to improve cognitive performance during mentally demanding tasks. For example, consider practicing the technique before studying or working on a complex project to increase focus and memory retention. The technique can also be beneficial during breaks or between tasks to help refresh your mind and maintain optimal cognitive function.
Related Breathing and Cognition Posts
Breath, Ice, and Focus: How the Wim Hof Method Enhances Cognitive Performance
Square Breathing for Enhanced Cognition: Mastering the Art of Box Breathing
Master Your Mind with Diaphragmatic Breathing: How Belly Breathing Enhances Cognitive Function
Transform Your Mind with Nadi Shodhana: Discover the Cognitive Benefits of Alternate Nostril Breathing
Master Your Mind with Buteyko Breathing: Enhancing Focus, Memory, and Mood
References

[1] Parts of the Nervous System – Human Biology
[2] The positive effects of combined breathing techniques and cold exposure on perceived stress
[3] Breathing Techniques for Improved Focus and Memory
[4] The 4-7-8 method that could help you sleep
[5] How to use 4-7-8 breathing for anxiety
[6] How To Do the 4-7-8 Breathing Exercise