Master Your Mind with Buteyko Breathing: Enhancing Focus, Memory, and Mood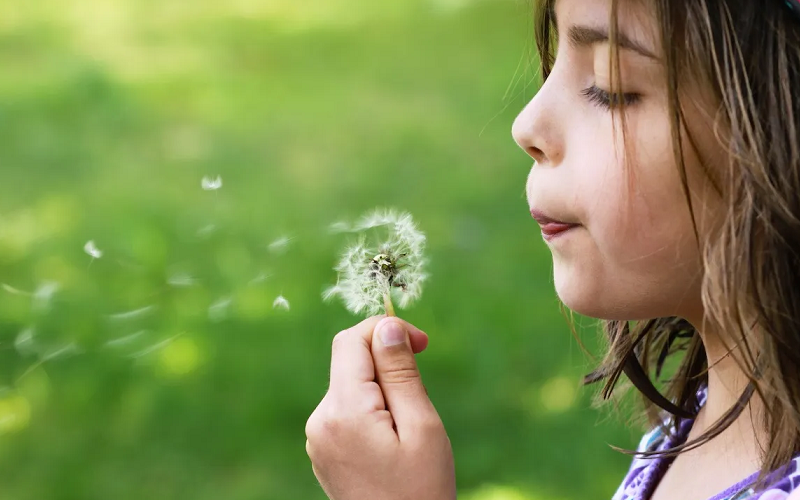 Buteyko Breathing is a health technique that has garnered attention for its potential to improve not only physical health but also cognitive function. Developed by Dr. Konstantin Buteyko in the 1950s, this breathing method has gained recognition for its ability to help individuals with asthma, anxiety, and other conditions. However, recent studies have shed light on its cognitive benefits, making it an intriguing subject for those seeking to enhance their mental prowess.
Introduction to Buteyko Breathing
The Buteyko Breathing technique, named after its founder Dr. Konstantin Buteyko, has gained popularity in recent years as a natural and effective method to enhance overall well-being. While it has been predominantly used to manage respiratory issues, such as asthma, there is growing evidence to suggest that Buteyko Breathing can also bring about significant improvements in cognitive function.
Brief History of Buteyko Breathing
Dr. Konstantin Buteyko, a Ukrainian physician, developed the Buteyko Breathing method in the 1950s. His research focused on the relationship between breathing patterns and various health issues. He discovered that many ailments, particularly those related to the respiratory system, were closely tied to hyperventilation or over-breathing. As a result, he formulated a series of breathing exercises to retrain the body to breathe more efficiently, ultimately leading to the Buteyko Breathing method.
Basic Principles and Techniques
The Buteyko Breathing technique centers around the concept of reducing the breath volume to maintain an ideal balance of oxygen and carbon dioxide in the body. According to Dr. Buteyko, hyperventilation leads to excessive loss of carbon dioxide, which in turn can cause a range of health issues. By controlling and reducing the rate of breathing, the Buteyko method aims to normalize carbon dioxide levels and improve overall health.
The primary techniques in Buteyko Breathing involve nasal breathing, breath control, and breath-holding exercises. Nasal breathing is emphasized, as it helps filter, warm, and humidify the air we inhale. Breath control exercises involve taking shallow breaths and pausing between inhalation and exhalation.
Finally, breath-holding exercises are designed to increase carbon dioxide tolerance and promote relaxation. Through the regular practice of these techniques, individuals can gradually retrain their breathing patterns and experience various cognitive and physical benefits.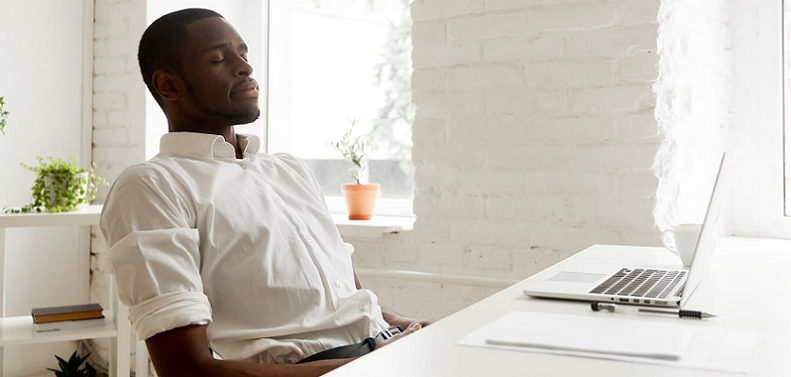 Understanding the Cognitive Effects of Buteyko Breathing
Now that we have established the basics of Buteyko Breathing, let's delve deeper into the potential cognitive benefits associated with the practice. Our cognitive function encompasses a range of mental processes, including memory, attention, problem-solving, and decision-making, all of which play a vital role in our daily lives. Interestingly, the way we breathe can have a profound impact on these cognitive processes.
Overview of Cognitive Function
Cognitive function refers to the mental abilities that allow us to process information, learn, think critically, and interact with our environment [1]. These abilities can be divided into several categories, such as executive functions (planning, organizing, and multitasking), memory (both short-term and long-term), attention (sustained focus and concentration), and processing speed (how quickly we can comprehend and react to information). Healthy cognitive function is essential for our overall well-being and quality of life.
Relationship Between Breathing and Cognition
Breathing plays a crucial role in maintaining cognitive function, as it is responsible for delivering oxygen to the brain, which is essential for its optimal performance [2]. Inadequate oxygenation can lead to cognitive decline, memory issues, and decreased attention. Moreover, our breathing patterns can directly influence our autonomic nervous system, which regulates various physiological processes, including heart rate, digestion, and stress responses.
By modifying our breathing patterns through techniques like Buteyko Breathing, we can potentially improve cognitive function by increasing oxygen delivery to the brain, promoting relaxation, and reducing stress.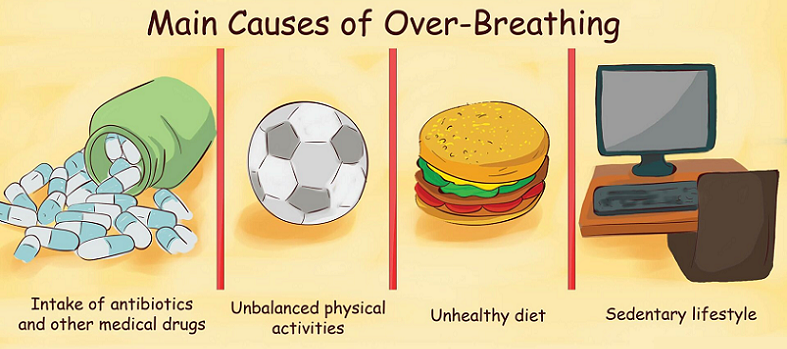 Buteyko Breathing and Stress Reduction
One of the key cognitive benefits of Buteyko Breathing is its ability to alleviate stress, which is a common factor affecting mental well-being and cognitive performance. Chronic stress can negatively impact memory, attention, and mood regulation. By understanding the mechanisms through which Buteyko Breathing helps relieve stress, we can better appreciate its role in enhancing cognitive function.
Mechanisms Behind Stress Relief
Buteyko Breathing promotes stress reduction through several mechanisms. First, it encourages slower, more controlled breathing patterns, which directly influence the autonomic nervous system by activating the parasympathetic branch, responsible for relaxation and recovery [3]. This leads to a decrease in heart rate, blood pressure, and muscle tension, ultimately creating a sense of calmness and relaxation.
Second, Buteyko Breathing increases the levels of carbon dioxide in the body. Higher carbon dioxide levels can help dilate blood vessels, improving blood flow and oxygen delivery to the brain. This enhanced oxygenation contributes to better cognitive function and stress relief.
Impact on Cognitive Performance
The stress-reducing effects of Buteyko Breathing have a direct influence on cognitive performance [4]. When stress levels are high, our brains release stress hormones, such as cortisol, which can impair memory, attention, and decision-making. By reducing stress through controlled breathing, we can mitigate the negative effects of these hormones on cognitive function.
Buteyko Breathing and Increased Focus
Another cognitive benefit of Buteyko Breathing is its ability to improve focus and concentration [5]. In today's fast-paced world, maintaining attention can be a challenge, with constant distractions and information overload. By incorporating Buteyko Breathing techniques into our daily routine, we can enhance our ability to concentrate on tasks and process information more efficiently.
The Role of Oxygenation and Blood Flow
As mentioned earlier, Buteyko Breathing helps optimize the balance of oxygen and carbon dioxide in our body. Adequate oxygenation is crucial for optimal brain function, as it ensures that our brain cells have the necessary energy to perform their tasks. The increased blood flow resulting from the dilation of blood vessels also contributes to the delivery of essential nutrients to the brain.
When our brain receives an adequate supply of oxygen and nutrients, it can function more effectively, leading to improved focus and concentration. This enhancement enables us to process information more quickly, remain attentive for longer periods, and maintain better cognitive performance overall.
Effects on Attention and Concentration
Buteyko Breathing's emphasis on slow, controlled breaths can help develop greater mindfulness and self-awareness. This increased awareness allows us to be more present in the moment, which is essential for maintaining attention and concentration.
Practicing Buteyko Breathing techniques can also help reduce mental chatter and promote a sense of calm, enabling us to concentrate more effectively on the task at hand. By making a conscious effort to control our breathing, we can train our minds to stay focused and resist distractions, ultimately enhancing our cognitive performance and productivity.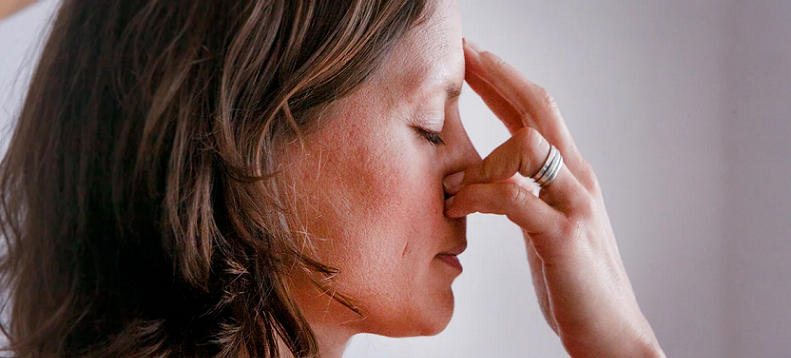 Buteyko Breathing and Memory Improvement
Memory is a critical aspect of our cognitive function, enabling us to store and recall information for both short-term and long-term use. Buteyko Breathing techniques can have a positive impact on memory by optimizing brain function and reducing stress [6].
How Buteyko Breathing Affects Memory Retention
The improvement in oxygenation and blood flow to the brain, as a result of Buteyko Breathing, plays a crucial role in memory retention. Adequate oxygen and nutrient supply allows brain cells to function effectively and form new connections, which are essential for learning and memory consolidation.
Additionally, Buteyko Breathing's stress-reducing effects can indirectly benefit memory. High stress levels can impair memory consolidation and retrieval, as stress hormones like cortisol can negatively affect the brain's hippocampus, a region vital for memory formation. By lowering stress through controlled breathing, we can mitigate these negative effects and create an environment conducive to better memory retention.
Techniques for Enhancing Memory Through Buteyko Breathing
To harness the memory-boosting effects of Buteyko Breathing, consider incorporating the following techniques into your practice:
Mindful Breathing: Pay close attention to your breath as you inhale and exhale through your nose. This mindfulness practice can help improve focus and concentration, which are essential for memory formation and retrieval.
Breath-Holding Exercises: Gradually increase the duration of your breath-holds during Buteyko Breathing practice. These exercises can help increase carbon dioxide tolerance and improve oxygenation, which can positively affect memory.
Relaxation Techniques: Combine Buteyko Breathing with relaxation methods, such as progressive muscle relaxation or guided imagery. This combination can further reduce stress and create a mental state more conducive to learning and memory consolidation.
Buteyko Breathing and Mood Regulation
Mood regulation is another important aspect of cognitive function, as our emotional well-being directly influences our ability to think, learn, and make decisions. Buteyko Breathing can play a role in mood regulation by impacting neurotransmitter levels and promoting relaxation.
Influence on Neurotransmitter Levels
Neurotransmitters are chemical messengers in the brain that help regulate our mood, emotions, and cognitive function. Two key neurotransmitters involved in mood regulation are serotonin and dopamine. Serotonin is often associated with feelings of happiness and well-being, while dopamine is linked to motivation and reward.
Buteyko Breathing techniques can influence neurotransmitter levels by promoting relaxation and reducing stress. When we are relaxed, our brains release "feel-good" neurotransmitters, such as serotonin and dopamine, which can help improve mood and overall well-being. Conversely, when we are stressed, our brains produce more cortisol, a stress hormone that can lower the levels of these neurotransmitters and contribute to negative emotions and mood imbalances.
Implications for Emotional Well-Being
The ability of Buteyko Breathing to regulate mood has significant implications for our emotional well-being and cognitive function. By reducing stress and promoting relaxation, Buteyko Breathing can help alleviate symptoms of anxiety and depression, which are known to impair cognitive performance. Additionally, improved mood can lead to better motivation, focus, and productivity, further enhancing our mental capabilities.
Related Breathing and Cognition Posts
Breath, Ice, and Focus: How the Wim Hof Method Enhances Cognitive Performance
Square Breathing for Enhanced Cognition: Mastering the Art of Box Breathing
Master Your Mind with Diaphragmatic Breathing: How Belly Breathing Enhances Cognitive Function
Discovering Mental Clarity: The Cognitive Effects of Practicing 4-7-8 Breathing
Transform Your Mind with Nadi Shodhana: Discover the Cognitive Benefits of Alternate Nostril Breathing
References

[1] Executive functions, Cognitive processes & abilities
[2] How Does Breathing Affect Your Brain?
[3] Effects of Buteyko Breathing Technique on
Physiological and Psychological Parameters
[4] Buteyko Method for anxiety, stress and panic attacks
[5] Buteyko Breathing: A Guide to Better Breathing, Sleep, & More
[6] Breathing Exercises for Improving Cognitive Function