Transform Your Mind with Nadi Shodhana: Discover the Cognitive Benefits of Alternate Nostril Breathing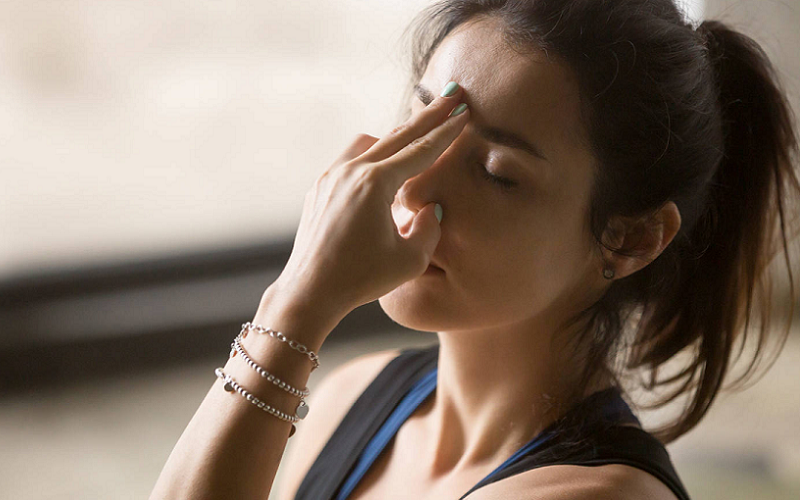 Alternate Nostril Breathing, also known as Nadi Shodhana, is an ancient yogic practice that has been gaining attention for its remarkable ability to improve mental performance, focus, and emotional well-being. Here we delve into the science behind this powerful breathing technique and how it influences our cognitive function.
Introduction to Alternate Nostril Breathing (Nadi Shodhana)
Alternate Nostril Breathing, or Nadi Shodhana, is a powerful yogic breathing technique that dates back thousands of years. Rooted in the ancient wisdom of yoga, it is known to harmonize the body, mind, and spirit, promoting overall well-being. In recent times, this practice has garnered interest from both yogis and scientists alike, as its benefits on cognitive function become more evident.
Nadi Shodhana, which translates to "channel purification" or "channel cleansing" in Sanskrit, is a type of pranayama or breath control practice. It involves alternately breathing through each nostril while the opposite nostril is gently closed using the fingers. This simple yet profound technique is designed to balance the flow of energy through the body's energy channels, or nadis, and to harmonize the functioning of the left and right hemispheres of the brain.
The Science Behind Nadi Shodhana
To appreciate the cognitive effects of Nadi Shodhana, it's essential to understand the underlying science behind this breathing practice. The key lies in the connection between our breath and cognition, as well as the balancing effects of alternate nostril breathing on our nervous system.
The Connection Between Breath and Cognition
Breathing, although often an unconscious process, is closely linked to cognitive function [1]. Our brains require a constant supply of oxygen to perform optimally, and the quality of our breath can significantly impact our mental state. Deep, slow, and rhythmic breathing can stimulate the parasympathetic nervous system, which is responsible for relaxation and restorative functions. This, in turn, can help reduce stress, enhance focus, and improve overall cognitive performance.
On the other hand, shallow, rapid, or irregular breathing can activate the sympathetic nervous system, triggering the body's stress response and potentially impairing cognitive function. By consciously controlling our breath through practices like Nadi Shodhana, we can influence our mental state and optimize brain performance.
Balancing the Nervous System
Nadi Shodhana works on the principle of balancing the body's energy channels and harmonizing the functioning of the left and right hemispheres of the brain. The left hemisphere is associated with logical, analytical, and linear thinking, while the right hemisphere is linked to creativity, intuition, and holistic thinking [2].
Alternate nostril breathing is believed to activate the ida and pingala nadis, which are the primary energy channels associated with the left and right sides of the body [3]. When these channels are balanced, the body's energy flow is optimized, and the nervous system functions more efficiently. This harmonization leads to a more balanced mental state, which in turn, supports improved cognitive function.
Cognitive Effects of Alternate Nostril Breathing
The practice of Nadi Shodhana has been found to offer a range of cognitive benefits that can enhance mental performance and well-being.
Enhanced Focus and Concentration
One of the most significant benefits of Nadi Shodhana is its ability to improve focus and concentration. By calming the mind and balancing the nervous system, this breathing technique can help eliminate distractions and sharpen mental clarity. As a result, practitioners often report increased productivity and an enhanced ability to sustain attention during tasks that require mental effort.
Improved Memory and Retention
Nadi Shodhana has also been found to support memory and retention. The practice can increase oxygen supply to the brain, which is crucial for optimal cognitive function. Additionally, the rhythmic nature of alternate nostril breathing can help synchronize brainwave activity, promoting better encoding and storage of information. This can lead to improved recall and a more efficient learning process.
Emotional Regulation and Stress Reduction
Managing emotions and reducing stress are essential for maintaining cognitive health. Nadi Shodhana has been shown to activate the parasympathetic nervous system, which induces a relaxation response and helps lower cortisol levels – the body's primary stress hormone. By reducing stress and promoting emotional balance, alternate nostril breathing can contribute to better decision-making, problem-solving, and overall cognitive function.
Increased Mental Clarity and Creativity
Finally, Nadi Shodhana can help stimulate creativity and enhance mental clarity. The practice of balancing the energy flow between the left and right hemispheres of the brain can foster a more holistic approach to thinking, allowing for the integration of logical and intuitive thought processes. This can result in the generation of innovative ideas and solutions, as well as improved mental flexibility and adaptability.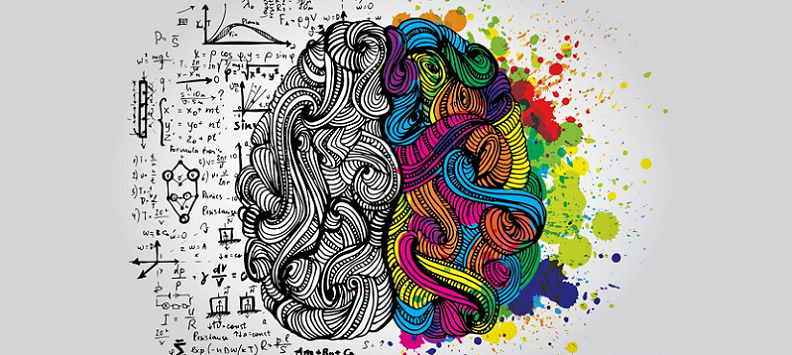 Scientific Studies Supporting the Cognitive Effects of Nadi Shodhana
As interest in the cognitive effects of Nadi Shodhana has grown, so has the body of scientific research investigating its impact on mental function.
Overview of Relevant Research
Several studies have been conducted to explore the effects of Nadi Shodhana on various aspects of cognitive function, including attention, memory, emotional regulation, and stress reduction. These studies have employed a range of methodologies, such as measuring brainwave activity, assessing cognitive performance through standardized tests, and evaluating self-reported experiences of participants.
Key Findings and Results
Enhanced Focus and Concentration
A study published in the International Journal of Yoga found that practicing Nadi Shodhana for just 15 minutes per day over a period of six weeks led to significant improvements in attention and concentration among healthy adults. The results suggest that alternate nostril breathing can be an effective tool for enhancing focus and mental clarity [4].
Improved Memory and Retention
A study in the Journal of Clinical and Diagnostic Research demonstrated that practicing Nadi Shodhana for 30 days significantly improved spatial and verbal memory scores in healthy college students. These findings indicate that alternate nostril breathing can support memory function and enhance learning processes [5].
Emotional Regulation and Stress Reduction
A study published in the Journal of Alternative and Complementary Medicine found that Nadi Shodhana significantly reduced stress and anxiety levels in participants with anxiety disorders. This research supports the idea that alternate nostril breathing can promote emotional balance and contribute to better cognitive function by reducing stress [6].
Increased Mental Clarity and Creativity
Research published in the journal Perceptual and Motor Skills showed that practicing Nadi Shodhana led to improved cognitive flexibility and divergent thinking, which are essential components of creativity. This study suggests that alternate nostril breathing can foster innovative thinking and enhance problem-solving abilities [7].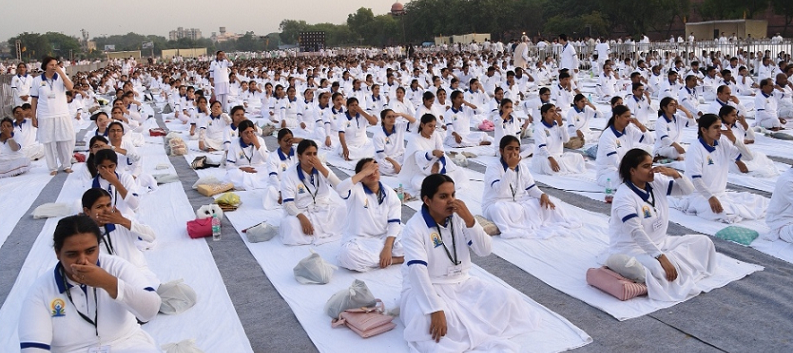 Incorporating Nadi Shodhana into Daily Life
With a growing body of evidence supporting the cognitive benefits of Nadi Shodhana, you may be inspired to incorporate this practice into your routine.
Proper Technique for Alternate Nostril Breathing
Follow these steps to practice Nadi Shodhana effectively:
Sit comfortably with your spine erect and shoulders relaxed. You may sit cross-legged on the floor, on a cushion, or in a chair.
Rest your left hand on your lap, with the palm facing upward.
Bring your right hand to your nose, using your thumb and ring finger to gently close your nostrils. The index and middle fingers can rest on your forehead or be folded toward the palm.
Close your right nostril with your right thumb and inhale slowly and deeply through your left nostril.
At the end of the inhalation, close your left nostril with your right ring finger, release your thumb from your right nostril, and exhale slowly and completely through your right nostril.
Inhale through your right nostril, and then close it with your thumb. Release your ring finger from your left nostril and exhale through the left nostril.
This completes one round of Nadi Shodhana. Continue this pattern of alternating nostril breathing for the desired number of rounds or duration.
Recommendations for Duration and Frequency
To experience the cognitive benefits of Nadi Shodhana, consistency is key. Aim to practice alternate nostril breathing for at least 5 to 10 minutes daily. You may gradually increase the duration as you become more comfortable with the technique.
Some practitioners may choose to perform Nadi Shodhana multiple times a day, such as in the morning to sharpen focus for the day ahead or in the evening to unwind and promote relaxation. Experiment with different times and durations to find what works best for you and your cognitive goals.
Related Breathing and Cognition Posts
Breath, Ice, and Focus: How the Wim Hof Method Enhances Cognitive Performance
Square Breathing for Enhanced Cognition: Mastering the Art of Box Breathing
Master Your Mind with Diaphragmatic Breathing: How Belly Breathing Enhances Cognitive Function
Discovering Mental Clarity: The Cognitive Effects of Practicing 4-7-8 Breathing
Master Your Mind with Buteyko Breathing: Enhancing Focus, Memory, and Mood
References

[1] Breathing modulates brain activity and mental function
[2] Alternate Nostril Breathing: Balance Your Mind and Emotions
[3] Joyous Mind: The Practice of Nadi Shodhanam (Alternate Nostril Breathing)
[4] Assessment of the Effects of Pranayama/Alternate Nostril Breathing on the Parasympathetic Nervous System
[5] A Study on Effect of Nadi-Shodhana Pranayama on Verbal and Spatial Memory Scores
[6] Effect of Alternate Nostril Breathing Exercise on Experimentally Induced Anxiety in Healthy Volunteers
[7] Deep Breathing Practice Facilitates Retention of Newly Learned Motor Skills