The Brain's Perspective on Scars: How Past Injuries Can Impact Present Thinking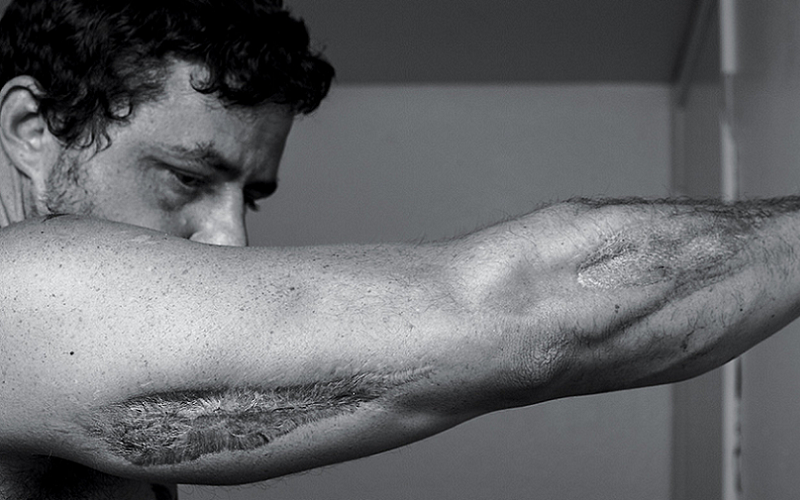 Each time our skin breaks or our body endures an injury, a story gets etched into our physical being. These tales, often narrated by scars, carry with them not just the history of a wound, but intricate dialogues between our body and brain. Many of us recognize the visible aftermath of an injury, but we seldom contemplate how these past traumas, whether superficial or deep, can echo within the chambers of our mind. Here we examine the fascinating realm of the body-brain connection, exploring how the remnants of yesteryears' wounds can shape the contours of our present thinking.
The Physiology of Scars
Scars are more than just marks on the skin. They're a testament to the body's incredible ability to heal and recover. To truly grasp how scars impact our brain and cognition, we must first understand their physiological nature and how they form.
Definition and Formation of Scars
Every scar has a story, often beginning with an injury or trauma. When the skin, the body's protective barrier, is breached, a series of events is set into motion to repair the damage.
Acute Injury Response
Upon injury, the body springs into action. The initial phase is characterized by inflammation, where blood rushes to the site to deliver white blood cells. These cells prevent infection and start the cleaning process. This response, while crucial, can sometimes result in redness, warmth, and swelling around the affected area.
Healing Process and Scar Tissue Formation
Post the acute phase, the body begins repairing the breach. Fibroblasts, a type of cell, produce collagen—a protein responsible for skin strength. However, this collagen is arranged differently in scars compared to normal skin. Instead of a random basketweave formation, the collagen fibers align in a single direction, leading to a visibly different texture and appearance. This new tissue, while protective, lacks the flexibility and resilience of unscarred skin.
How Scars Affect the Underlying Tissues and Organs
While scars are most commonly associated with the skin's surface, their implications run deeper, sometimes impacting the underlying tissues and even organs.
Restriction and Limitation of Movement
Especially pertinent in cases of significant tissue damage or surgeries, scars can form adhesions that bind together tissues that aren't normally connected. This binding can restrict movement, potentially causing discomfort or pain when the affected area is stretched or used [1].
Impact on Blood Flow and Nutrient Supply
The dense structure of scar tissue can sometimes impede the regular flow of blood, lymph, and nutrients to the affected area. This limitation can delay or complicate healing, especially in large or deep scars, and can also impact the overall health of the surrounding tissues.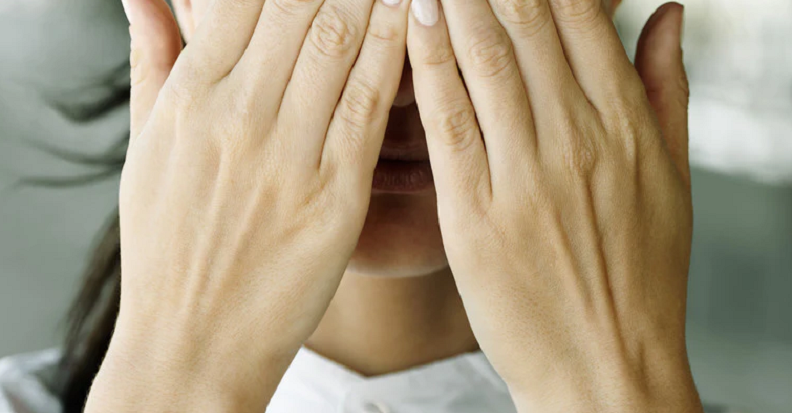 Neurological Implications of Scarring
While the surface-level understanding of scars often centers around their physical appearance and the associated tissue changes, the narrative grows more complex when we examine the neurological ramifications. Our nervous system, a vast network of pathways communicating between the body and the brain, doesn't remain untouched by scarring.
The Connection between the Brain and the Site of Injury
Every inch of our skin and internal tissue is linked to the brain through a myriad of neural pathways. The story of an injury and its resulting scar is relayed through these channels, leading to sensations, responses, and adaptions.
Neural Pathways and Pain Perception
Pain, as a sensation, is the brain's interpretation of specific signals sent from injured sites. When an injury occurs, nociceptors (pain receptors) in the affected area activate and send signals through the spinal cord to the brain. Scarring can sometimes cause these pathways to remain hypersensitive, leading to prolonged or heightened pain sensations, even after the injury has technically healed.
The Brain's Adaptation to Physical Changes
Beyond pain, the brain has to adapt to the physical limitations and changes brought about by scars. For instance, a scar that limits mobility might force the body to move differently, and the brain needs to accommodate and relearn certain motor functions accordingly. This adaptive process taps into the brain's plasticity, reshaping neural connections to align with the body's new state.
Chronic Pain and its Cognitive Impacts
It's not uncommon for scars, especially deep or extensive ones, to be associated with chronic pain. This ongoing pain not only affects physical wellbeing but has distinct cognitive implications as well [2].
Focus and Attention Disruptions
Chronic pain can be incredibly taxing on the brain. Its constant presence demands attention, often diverting cognitive resources from other tasks. This redirection can lead to difficulties in maintaining focus, multitasking, or even retaining information.
Memory Challenges and Chronic Pain
Sustained pain can affect the hippocampus, a brain region vital for memory formation and retrieval. People experiencing chronic pain might find it challenging to form new memories or recall old ones, adding another layer to the cognitive toll of scarring.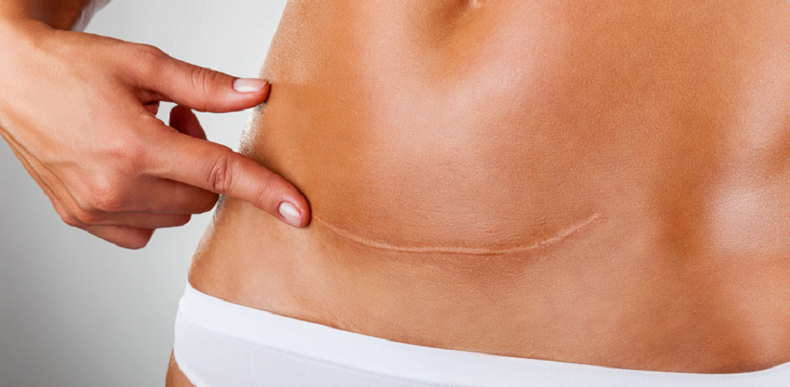 The Psychological Dimension of Scarring
The journey of understanding scars takes a deeper turn when we traverse the realm of psychology. Beyond the physiological and neurological pathways, scars can have a profound psychological impact on an individual. They often serve as enduring reminders of past events, evoking a myriad of emotions and influencing self-perception and interactions with the world around us. To truly appreciate the layered effects of scars on the psyche, it's essential to explore both the emotional responses they can elicit and the broader mental health implications.
How Visible Scars Can Affect Self-Esteem and Mental Health
The visibility of a scar can sometimes magnify its psychological impact. Being a tangible mark on the body, it frequently becomes intertwined with an individual's self-image and can influence their interactions and perceptions.
Social Perceptions and Reactions
Visible scars often elicit reactions, both overt and subtle, from others. These reactions can range from expressions of curiosity to pity, concern, or even discomfort. Over time, an individual might become hyper-aware of their scar, anticipating or interpreting these reactions, which can influence their behavior, confidence, and social interactions [3].
Internalizing Negative Feelings
The emotional response to a scar is deeply personal and varies from one individual to another. For some, scars can be sources of pride or symbols of resilience. For others, they might evoke feelings of embarrassment, self-consciousness, or even shame. The internalization of such negative feelings can impact self-esteem and potentially lead to broader mental health challenges like anxiety or depression.
Trauma, PTSD, and Past Injuries
For many, scars aren't just physical marks but are also reminders of traumatic events. These events, when relived mentally, can have profound psychological repercussions.
The Link between Physical Scars and Emotional Scarring
A scar resulting from a traumatic event serves as a tangible reminder of that experience. For some, merely looking at or touching the scar can evoke vivid memories of the incident, leading to emotional distress. This intertwining of physical and emotional scars can make the healing process complex and layered.
How the Brain Processes Traumatic Memories
Traumatic events can lead to post-traumatic stress disorder (PTSD), a condition where the brain struggles to process and integrate distressing memories. Individuals with PTSD often relive the traumatic event through flashbacks or nightmares. The presence of a physical scar can sometimes act as a trigger, making the management and healing from PTSD more challenging.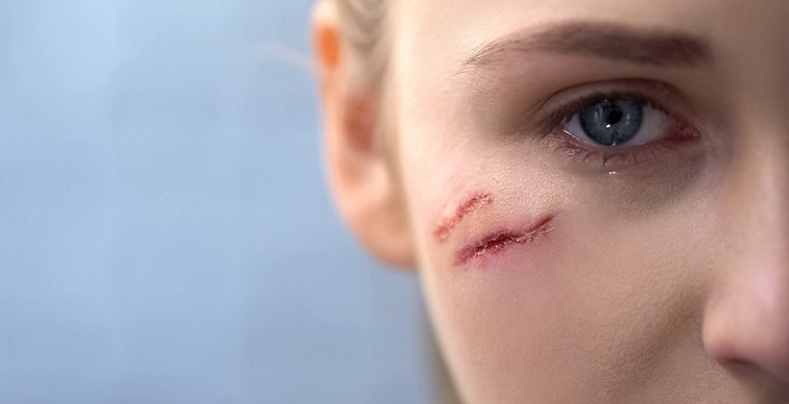 The Ongoing Brain-Body Dialogue Post-Injury
Long after the initial pain subsides and wounds close, the discourse between our brain and body regarding scars continues. This ongoing dialogue, driven by the lasting impact of scars, plays a pivotal role in shaping both our physical movements and cognitive processes.
The Feedback Loop: From Physical Scar to Brain Impact and Back
A scar, being more than just a passive mark, actively converses with our brain. This conversation, resembling a feedback loop, influences various aspects of our well-being [4].
How the Brain Tries to Compensate
When scars interfere with physical movement or cause discomfort, our brain steps in to adapt. For instance, if a scar on the leg affects walking, the brain might reroute the movement pattern to minimize pain or discomfort. This compensation, while helpful in the short term, can sometimes lead to posture imbalances or strain on other body parts in the long run.
Chronic Conditions Arising from Scarring and their Cognitive Effects
Continuous compensation and adaptation due to scars can sometimes lead to chronic conditions like persistent pain syndromes or movement disorders. These conditions, in turn, can strain cognitive resources. For example, persistent pain might lead to mental fatigue, while movement disorders can evoke feelings of frustration or anxiety, further influencing cognitive functions.
Relearning Movement and Overcoming Limitations
The body's innate resilience shines when, in collaboration with the brain, it strives to relearn and recalibrate post-injury. This journey of relearning is crucial to overcome the limitations imposed by scars [5].
The Role of Neuroplasticity
Neuroplasticity, the brain's ability to reorganize and form new neural connections throughout life, plays a pivotal role in adapting to scars. Whether it's relearning how to walk after a leg injury or regaining dexterity in a scarred hand, the brain taps into its plastic nature, paving new neural pathways to accommodate the body's altered state.
The Importance of Physical and Cognitive Rehabilitation
Rehabilitation, both physical and cognitive, acts as a bridge between the body's limitations and the brain's adaptability. Tailored exercises and therapies can help stretch and strengthen scarred tissues, while cognitive strategies can assist in managing pain, boosting mood, and improving overall mental well-being.
References

[1] Psychosocial and quality of life impact of scars
[2] The Psychology of Scars: A Mini-Review
[3] Psychological Impact of Living with Scars Following Burn Injury
[4] The Psychological Impact of Scars in Children
[5] The Emotional Impact of Scars