Biorhythms and Cognitive Patterns: How Body Clocks Influence Mental Well-being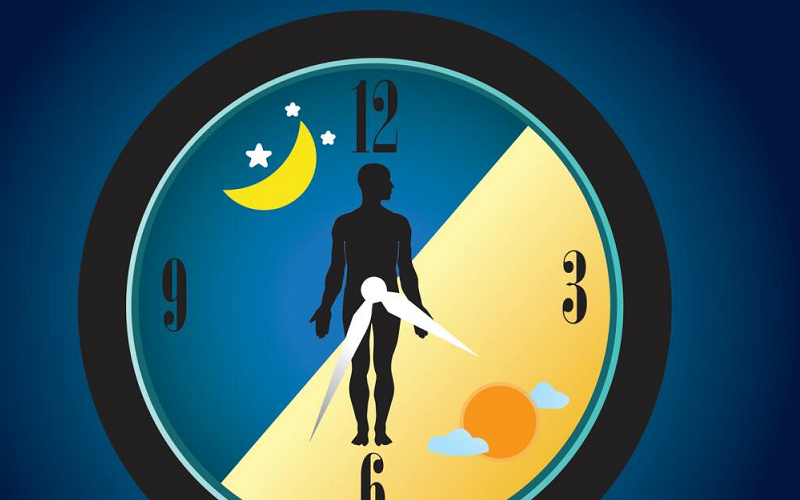 In the harmonious dance between body and mind, there lies a rhythmic cadence that influences our everyday life — our biorhythms. Deeply embedded within us, these natural cycles govern everything from when we feel the urge to sleep, to our peak moments of focus and creativity. But how do these biological clocks really impact our cognitive abilities and overall mental well-being?
Introduction to Biorhythms
The symphony of life, from the gentle opening notes of dawn to the serene embrace of twilight, is guided by a director we often overlook: our internal biorhythms. These are the innate, cyclical patterns that ebb and flow within our bodies, influencing a multitude of physiological and cognitive processes. They are the silent forces behind the oscillating waves of energy and fatigue we experience throughout the day, the fluctuations in mood and motivation, and even the moments of clarity and clouded judgment.
Definition of Biorhythms
Biorhythms, at their core, are biological cycles that regulate physiological processes within living organisms. They manifest in patterns of rest and activity, hormone release, body temperature, and countless other bodily functions. Although often thought of in terms of daily cycles, biorhythms can span various lengths of time, from mere hours to entire seasons.
Brief Overview of the Body's Internal Clock
Imagine a master clock within us, finely tuned and synchronized with the external world. This is not a fanciful image, but a reality. Our body's internal clock, or circadian rhythm, is a complex system governed by the brain's suprachiasmatic nucleus (SCN). It takes cues primarily from light and temperature changes, adjusting various bodily functions in response. It's this clock that ensures we feel sleepy at night and awake during the day, optimizing our body's operations for the world outside.
Importance of Understanding the Body-Brain Connection
We're not just passive participants in the dance of biorhythms. By understanding these patterns, we can align our activities with our body's natural inclinations, promoting enhanced cognitive function and mental well-being. When we work with, rather than against, our internal rhythms, we set the stage for optimal performance, creativity, and mood regulation. In essence, the relationship between our body's rhythms and our brain's functioning is a vital aspect of holistic health, one that warrants our attention and understanding.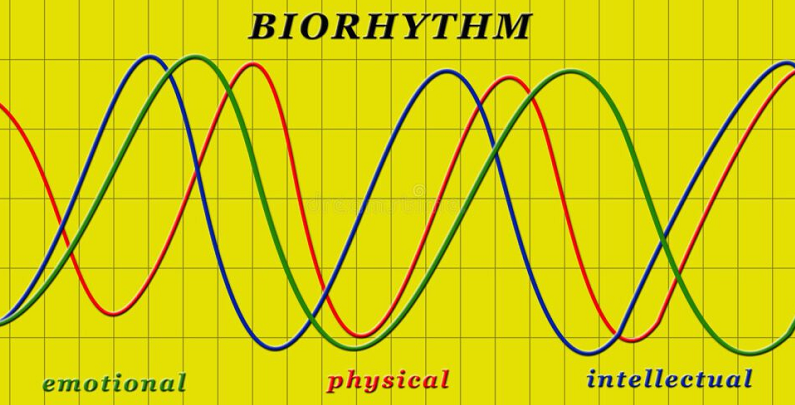 The Science Behind Biorhythms
The elegance of nature often reveals itself through patterns. In the same way the tides of the ocean are influenced by the moon, our bodies too have their own ebb and flow. The cycles, or biorhythms, that guide our physiological responses are deeply rooted in our evolutionary history, shaping the way we experience and interact with the world.
The Circadian Rhythm: A 24-hour Biological Clock
One of the most researched and widely recognized rhythms in human physiology is the circadian rhythm. Its name, derived from the Latin words "circa" (around) and "diem" (day), aptly captures its essence: a cycle that roughly spans a day [1].
Role of the Suprachiasmatic Nucleus (SCN)
The maestro behind this 24-hour rhythm is a small region in the brain called the suprachiasmatic nucleus, located in the hypothalamus. This neural cluster acts as the body's central timekeeper. It orchestrates a range of bodily processes, from sleep-wake cycles to hormone secretion, ensuring they occur at optimal times. Interestingly, even in the absence of external cues like light or temperature, the SCN can maintain a rhythm that's close to 24 hours—showcasing its inherent time-tracking capabilities.
Influence of External Factors (Light, Temperature)
While the SCN has its own innate rhythm, it doesn't operate in isolation. It's highly responsive to environmental cues, the most prominent of which is light. The presence of natural light in the morning signals the SCN to kick-start our day, promoting alertness and inhibiting the release of sleep-inducing hormones. Conversely, as darkness descends, the SCN encourages the release of melatonin, preparing the body for rest. Temperature also plays a role, with cooler temperatures often signaling the body to wind down.
Ultradian Rhythms: Shorter Biological Cycles
While the circadian rhythm governs our day-night cycle, there are shorter rhythms at play throughout our day. These are known as ultradian rhythms and typically last less than 24 hours.
Sleep Cycles and REM Sleep
One of the most notable ultradian rhythms is observed in our sleep patterns. During a typical night's sleep, we cycle through various stages, from light sleep to deep sleep, and eventually, REM (Rapid Eye Movement) sleep. This cycle, which lasts about 90 minutes, repeats multiple times throughout the night. REM sleep, in particular, is crucial for cognitive processes, playing a key role in memory consolidation and emotional regulation.
Hormonal Fluctuations Throughout the Day
Beyond sleep, ultradian rhythms can also be seen in the way our hormones fluctuate throughout the day. For example, cortisol, often termed the "stress hormone," peaks in the early morning, helping us awaken and face the day's challenges. As the day progresses, its levels gradually decrease. Recognizing these patterns can be instrumental in understanding our energy peaks and dips during the day.
Infradian Rhythms: Longer Biological Cycles
On the opposite end of the spectrum from ultradian rhythms, we have infradian rhythms, which span more than a day.
Menstrual Cycle as an Example
A quintessential example of an infradian rhythm is the menstrual cycle, which occurs roughly every 28 days in many women. Governed by a delicate interplay of hormones, the menstrual cycle can influence various aspects of cognition and mood, from memory to emotional responsiveness [2].
Seasonal Changes and Their Effects
Another longer rhythm, albeit one that affects us more indirectly, is tied to the changing seasons. Seasonal affective disorder (SAD), a form of depression that typically occurs in specific seasons, is believed to be linked to these longer biological rhythms, showcasing the profound ways in which these cycles can influence mental well-being.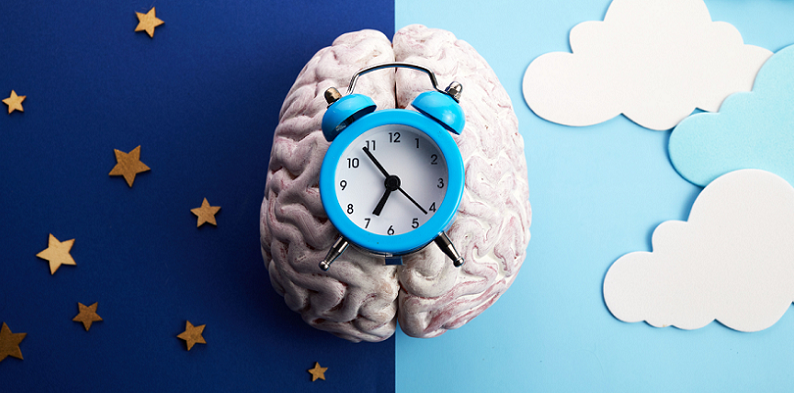 Cognitive Patterns and Their Connection to Biorhythms
Human cognition, with its intricate blend of attention, memory, problem-solving, and creativity, is not a static entity. Just as the tides rise and fall, our cognitive abilities too wax and wane throughout the day, influenced by the silent choreography of our biorhythms. Grasping this interplay not only demystifies why we feel more alert or creative at certain times but also equips us to harness these rhythms for enhanced cognitive prowess.
Cognitive Performance Peaks and Valleys
Every individual, at some point, has experienced moments of laser-sharp focus contrasted with times of mental fog. These fluctuations aren't arbitrary; they're deeply intertwined with our internal biological rhythms.
Morning Larks vs. Night Owls
While the age-old adage advises "early to bed and early to rise," it's not universally applicable. People naturally tend towards different chronotypes, or predispositions to be active at various times of the day. Morning larks, for instance, hit their cognitive peak in the early hours, brimming with energy and focus. Night owls, on the other hand, find their stride much later, often shining brightest in the evening. It's essential to recognize that neither pattern is superior; instead, understanding one's chronotype can guide decisions, from work schedules to study sessions.
Optimal Times for Learning and Creativity
Research has illuminated that our capacity for different cognitive tasks varies throughout the day. For many, complex problem-solving and analytical tasks are best tackled in the late morning when alertness levels are high. Conversely, the late afternoon and early evening, times often associated with a mental slowdown, can be fertile grounds for creativity. The lowered inhibitions during this period can spark novel connections and innovative ideas.
Sleep and Cognitive Restoration
If there's a cornerstone in the nexus between biorhythms and cognition, it is sleep. This restorative state, often seen merely as a pause button on our daily lives, is in truth a powerhouse of cognitive renewal.
REM Sleep and Memory Consolidation
During the depths of night, when our conscious mind is adrift in dreams, a significant cognitive process is underway: memory consolidation. REM sleep, characterized by vivid dreaming, plays a pivotal role here. It helps in transferring and solidifying new information from short-term to long-term memory. Thus, a good night's sleep after learning can enhance recall and understanding [3].
Impact of Sleep Deprivation on Cognitive Functions
Conversely, depriving oneself of sleep wreaks havoc on cognitive abilities. From diminished attention spans and impaired decision-making to reduced problem-solving skills, the effects are far-reaching. Chronic sleep deprivation has even been linked to accelerated cognitive aging and increased susceptibility to neurodegenerative diseases.
The Role of Hormones in Cognitive Functioning
Beyond sleep, our cognition is swayed by the ebb and flow of various hormones, each dancing to the tune of our biorhythms.
Cortisol, Melatonin, and their Daily Patterns
Cortisol, which peaks in the early morning, not only mobilizes energy but also sharpens attention, preparing us for the day's challenges. As the day fades, melatonin rises, signaling that it's time to wind down and rest. However, elevated cortisol levels, especially in the evening, can disrupt this natural cadence, leading to sleep disturbances and subsequent cognitive impairments.
Hormonal Changes and Mood Disorders
Our emotional landscape, which in turn affects cognitive functions like attention and memory, is influenced by hormonal fluctuations. Conditions like Premenstrual Dysphoric Disorder (PMDD) or postpartum depression highlight the profound cognitive and emotional changes that can arise from hormonal shifts.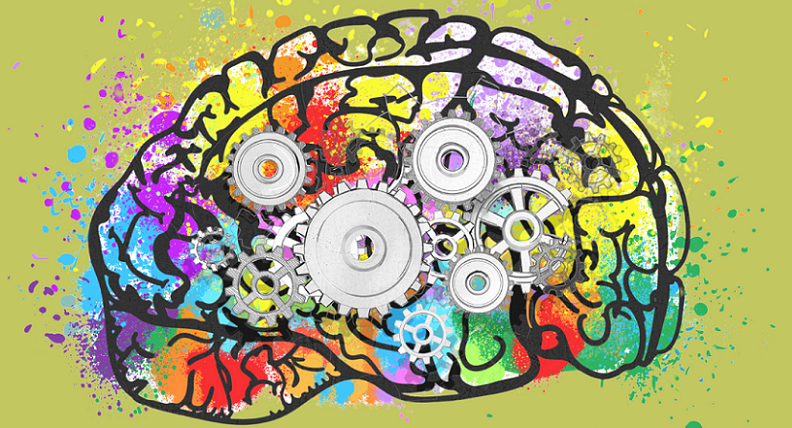 The Cognitive Impact of Disrupted Biorhythms
Nature, in its wisdom, has crafted biorhythms as a harmonious symphony, orchestrating a delicate balance between body and mind. However, modern life, with its irregular schedules, technological interventions, and evolving societal demands, can sometimes strike discordant notes, leading to disrupted rhythms. When our biological clocks are out of sync, it's not just our physical well-being that suffers; our cognitive health and emotional equilibrium too can bear the brunt.
Sleep Disorders and Their Cognitive Ramifications
Perhaps one of the most palpable signs of biorhythm disruption is disturbed sleep. The night, meant for rest and rejuvenation, can become a time of restlessness and disquiet for many.
Insomnia: A Widespread Challenge
Insomnia, characterized by difficulty falling asleep or staying asleep, is a clear indicator of misaligned biorhythms. The cognitive fallout from insomnia is considerable. Chronic sufferers often report diminished attention, impaired memory, and reduced problem-solving capabilities. Moreover, the emotional toll, ranging from irritability to heightened risk for depression, underscores the intricate link between sleep and mental health [4].
Circadian Rhythm Sleep Disorders
Our internal clocks, when misaligned with the external world, can give rise to circadian rhythm sleep disorders. Examples include Delayed Sleep Phase Disorder, where individuals find it hard to fall asleep before the early morning hours, or Advanced Sleep Phase Disorder, marked by early evening sleepiness. These misalignments can not only impair daytime functioning but also lead to chronic fatigue, mood disturbances, and reduced cognitive performance.
The Effects of Shift Work on Cognitive Health
In a 24/7 world, many are no longer governed by the traditional nine-to-five routine. While this flexibility has its merits, it also presents challenges, particularly for those involved in shift work.
Cognitive Decline and Shift Work
Regularly working against the body's natural inclinations—like working night shifts when one should be asleep—has been linked to accelerated cognitive decline. Long-term shift workers often display symptoms akin to jet lag, resulting from their constant battle against the body's internal clock. Over time, this chronic misalignment can reduce brain resilience and cognitive agility.
Long-term Health Implications
Beyond the immediate cognitive implications, disrupted biorhythms due to shift work have been associated with a higher risk for various health issues, including cardiovascular diseases, metabolic disorders, and certain cancers. The overarching message is clear: working against our natural rhythms can have profound health consequences.
Technology, Blue Light, and Biorhythm Disturbance
In the digital age, screens have become ubiquitous companions. While they offer a plethora of benefits, they also come with potential pitfalls, especially concerning our biorhythms.
Blue Light and Sleep Disruption
Most digital devices emit blue light, which can be particularly disruptive to our sleep-wake cycle. Exposure to blue light, especially during the evening, can suppress melatonin production, making it harder to fall asleep. Over time, this can lead to chronic sleep deprivation, with its associated cognitive and emotional challenges.
The Call for Digital Detox
Recognizing the potential harm of prolonged screen exposure, especially before bedtime, many experts advocate for a "digital detox." This involves setting aside screen-free periods, particularly in the hour or two before sleep, to realign with our natural rhythms and promote restful sleep.
Strategies for Aligning Biorhythms and Enhancing Cognitive Health
While the challenges posed by modern lifestyles can be daunting, there's hope on the horizon. Understanding the nuances of our biorhythms equips us with the tools to recalibrate and harmonize our internal clocks. By intentionally adopting strategies that align with our natural rhythms, we can foster a state of cognitive and emotional equilibrium, enhancing not just our mental agility but also our overall quality of life.
Sleep Hygiene for Restorative Rest
At the heart of biorhythm alignment lies restorative sleep. By refining our sleep practices and creating an environment conducive to deep rest, we can pave the way for enhanced cognitive functioning [5].
Consistent Sleep Schedule
The first step towards achieving sleep harmony is consistency. Going to bed and waking up at the same time daily—even on weekends—helps anchor our internal clock, fostering a natural sleep-wake rhythm. Over time, this regularity can lead to improved sleep quality and heightened daytime alertness.
Creating a Sleep-Conducive Environment
The environment in which we sleep plays a pivotal role in determining sleep quality. Dimming lights as bedtime approaches, maintaining a cool and quiet bedroom, and investing in comfortable bedding can all contribute to deeper, more restorative sleep.
Mindful Technology Use
While technology is an inescapable facet of modern life, mindful usage can ensure it supports rather than hinders our biorhythms.
Limiting Evening Screen Time
To protect our sleep-wake cycle, it's advisable to minimize screen exposure during the evening. If digital devices are essential, consider using blue light filters or "night mode" settings, which adjust the screen's color temperature to reduce blue light emissions.
Embracing Technology Breaks
Periodically stepping away from screens during the day can also be beneficial. These brief breaks can rejuvenate the mind, reduce eye strain, and foster moments of mindfulness, bolstering cognitive well-being.
Adapting to Natural Light Cycles
Light, especially natural light, is a potent synchronizer for our internal clocks.
Morning Light Exposure
Exposing oneself to natural light in the morning, whether through a brisk walk or simply having breakfast by a window, can reset the circadian clock. This exposure helps stimulate wakefulness and sets a positive tone for the rest of the day.
Dimming Artificial Lights at Night
Conversely, as nighttime approaches, it's beneficial to reduce exposure to bright artificial lights. This dimming signals to the brain that it's time to wind down, promoting the timely release of sleep-inducing melatonin.
Dietary and Physical Practices
The foods we consume and our physical activity patterns also influence our biorhythms.
Timed Eating Patterns
Aligning our eating patterns with our circadian rhythms can be advantageous. Consuming larger meals earlier in the day, when metabolism is naturally higher, and opting for lighter meals in the evening can support optimal digestion and energy utilization.
Regular Physical Activity
Engaging in regular physical activity, especially during daylight hours, can reinforce our natural rhythms. Exercise not only boosts mood and cognitive function but also aids in regulating sleep patterns, offering a trifecta of benefits.
Mindfulness and Relaxation Techniques
In our quest for biorhythm alignment, the mind's role is paramount.
Meditation and Deep Breathing
Practices like meditation and deep breathing can help in grounding the mind, reducing stress, and enhancing sleep quality. By cultivating a sense of present-moment awareness, these practices can serve as anchors in our chaotic world, restoring a sense of balance.
Establishing Evening Rituals
Developing calming evening rituals, such as reading, journaling, or gentle stretching, can signal the body that it's time to transition to rest. These rituals can be instrumental in achieving deeper, more restorative sleep.
References

[1] Biological rhythms, higher brain function, and behavior
[2] Circadian rhythm disruption and mental health
[3] Why your sleep and wake cycles affect your mood
[4] The Bidirectional Relationship between Positive Mental Health and Social Rhythm
[5] Sleep and Biological Rhythms