Atrial Natriuretic Peptide (ANP): From Heartbeat to Brain Beat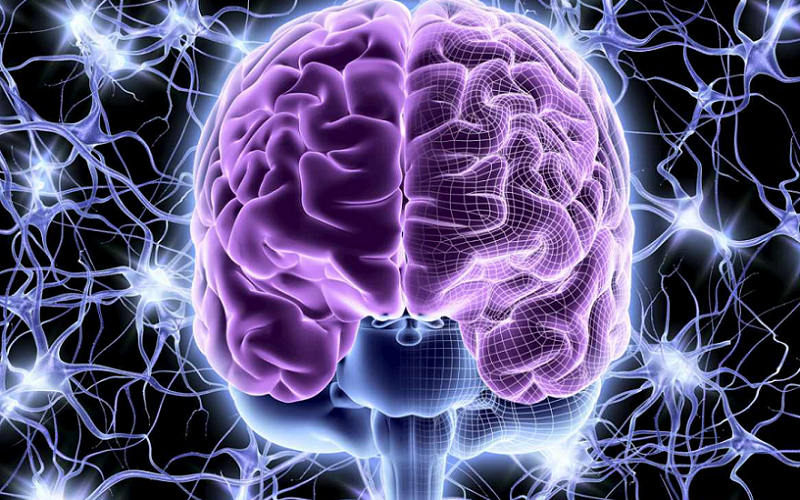 In the intricate symphony of our body's functions, some notes play in the background, quietly orchestrating major impacts without drawing too much attention to themselves. Atrial Natriuretic Peptide, or ANP, is one such note. Originally identified for its pivotal role in the cardiovascular system, ANP is a hormone that wears more than one hat. Beyond its crucial tasks in the heart, recent discoveries have illuminated its surprising and significant role in the health and function of our brains. This intriguing dual role positions ANP as a bridge between the rhythmic beats of our heart and the dynamic activities of our brain.
History and Discovery of Atrial Natriuretic Peptide (ANP)
The journey of scientific discovery is often a blend of serendipity, curiosity, and sheer determination. ANP's story is no exception, tracing its roots from preliminary observations to groundbreaking revelations that expanded our understanding of heart and brain connections.
Early Studies Linking ANP to Heart Function
In the early 1980s, amidst a surging interest in heart-related hormones, researchers began noticing an unusual peptide secreted by the atrial tissue of the heart. This discovery was significant because the heart, primarily known as a pumping organ, was not conventionally seen as an endocrine organ – one that releases hormones. But as studies progressed, it became evident that this peptide had a profound impact on the body's fluid balance and blood pressure regulation.
This peptide was named "Atrial Natriuretic Peptide" due to its origin (the atria of the heart) and its primary function of inducing natriuresis (excretion of sodium in urine). ANP was recognized for its ability to decrease blood pressure and counteract the effects of other hormones, like the renin-angiotensin system, which have an opposite, blood pressure-raising effect.
Evolution of Research Leading to Cognition Health Findings
As the decades rolled on and our understanding of ANP deepened, a series of experimental studies began to hint at its role beyond the heart. Initial clues came from observing its distribution in various parts of the body, including the brain. This was a pivotal moment because, while it was known that hormones could act on the brain, it wasn't common to find a heart-derived hormone with distinct roles in neural tissue.
In the late 1990s and early 2000s, the presence of ANP receptors in the brain brought a fresh wave of interest. Could a hormone, primarily associated with heart function, influence cognitive processes? This question led to a surge of research that unveiled ANP's involvement in various brain functions, from memory formation to mood regulation [1].
ANP's Role in Cardiovascular System
At the heart of our understanding of ANP lies its foundational role in the cardiovascular system. As the lifeblood of our body, the cardiovascular system ensures that every cell receives the oxygen and nutrients it requires. And within this system, ANP plays an instrumental part in maintaining a harmonious balance.
Production and Release from the Atrial Cells
The heart, a muscular organ that rhythmically pumps blood throughout our body, is more than just a mechanical device. Its upper chambers, the atria, house specialized cells that sense the pressure and volume of blood within them. When the heart experiences increased blood volume or elevated pressure – for instance, after consuming a high salt meal – these atrial cells spring into action. They produce and release ANP into the bloodstream.
This release isn't a constant stream, but rather a responsive one. It's a beautifully orchestrated mechanism, where the heart communicates with the rest of the body, alerting it to changes and ensuring homeostasis is maintained.
ANP's Effects on Blood Pressure and Sodium Regulation
Once released, ANP carries out a series of functions that ultimately aim to reduce blood pressure and restore balance. One of its primary actions is to induce natriuresis, a process where the kidneys are prompted to excrete more sodium into the urine. As sodium is expelled, water follows, leading to a decrease in blood volume [2].
But that's not all. ANP also relaxes blood vessels, causing them to dilate. This vasodilation results in reduced resistance to blood flow, further aiding in the reduction of blood pressure. Simultaneously, ANP counteracts the renin-angiotensin system – a hormone system known to constrict blood vessels and retain sodium – further emphasizing its role in maintaining blood pressure harmony.
Importance in Fluid Balance and Blood Volume Control
Beyond blood pressure regulation, ANP's magic extends to ensuring the right balance of fluids in our body. In conditions where the body retains too much fluid, such as congestive heart failure, ANP levels are typically elevated, acting as a compensatory mechanism. By promoting the excretion of excess salt and water, ANP prevents the buildup of fluid in tissues, a condition known as edema.
Moreover, ANP plays a role in guarding against excessive blood volume, which can strain the heart and blood vessels. Through its actions, ANP not only maintains cardiovascular health but also prevents potential complications arising from fluid and pressure imbalances.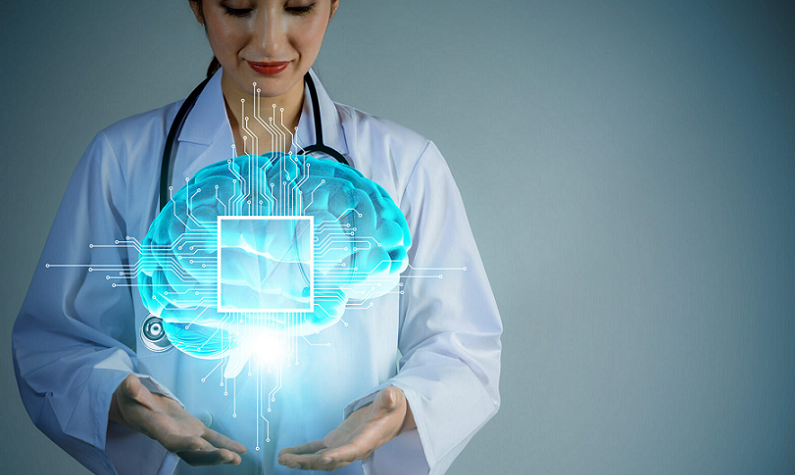 Molecular Mechanism of ANP in the Brain
Moving from the heart's chambers to the intricate neural networks of the brain, ANP's influence takes a fascinating turn. Our brain, a hub of countless activities and processes, responds to a multitude of signals, with ANP emerging as an unexpected yet crucial messenger. But how does a hormone that was originally discovered for its cardiovascular roles interact with the brain's vast machinery?
Pathway of ANP Reaching the Brain
Before we explore ANP's actions within the brain, it's essential to understand how it gets there. While the heart and brain may seem worlds apart, they are intricately connected by our circulatory system. Once released from the atrial cells into the bloodstream, ANP can travel to every corner of our body, including the brain.
Interestingly, unlike many substances, ANP can cross the blood-brain barrier—a protective shield that prevents potentially harmful substances in the blood from entering the brain. This crossing is facilitated by specialized transport mechanisms, ensuring that the brain receives the ANP signal and responds accordingly [3].
ANP Receptors in the Brain and Their Significance
For any hormone to exert its effects on a target tissue, it needs to bind to specific receptors on the cells of that tissue. In the case of the brain, cells known as neurons possess receptors aptly named natriuretic peptide receptors. Among these, the receptor subtype 'A' (NPR-A) is especially notable for binding ANP.
Once ANP binds to these receptors, it activates an intracellular molecule called cyclic guanosine monophosphate (cGMP). This molecule acts as a secondary messenger, initiating a cascade of events that influence various neural functions. The presence of these receptors in different brain regions, including those involved in memory, emotion, and regulation of body fluids, hints at the diverse roles ANP might play in brain health and function.
Impact on Neuronal Activity
With the receptors activated and the signaling pathway in motion, ANP begins to modulate neuronal activity. Some of its known effects include the following.
Synaptic Plasticity
ANP influences the strength and efficiency of synaptic connections, the junctures where neurons communicate. By modulating synaptic plasticity, ANP can potentially impact learning and memory processes.
Neuroprotection
ANP has been shown to protect neurons from certain types of damage, particularly oxidative stress. This protective effect underscores its potential importance in conditions like stroke or neurodegenerative diseases.
Regulation of Brain Fluids
Besides its effects on neuronal activity, ANP plays a role in regulating cerebrospinal fluid, ensuring that the brain's environment remains stable [4].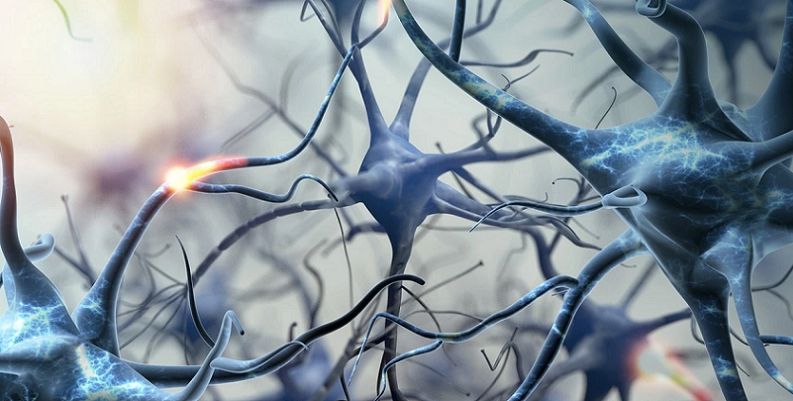 ANP's Contribution to Cognition Health
The wonders of the human brain are immeasurable, with each corner holding secrets that govern our actions, emotions, memories, and overall cognitive well-being. As we delve deeper into the realms of cognitive health, we encounter an unlikely ally in Atrial Natriuretic Peptide (ANP). A hormone once primarily associated with cardiovascular functions has now emerged as a pivotal player in the orchestration of brain health. From the vibrant memories we hold dear to the ebbs and flows of our mood, ANP's role is as multifaceted as the brain itself.
Memory and Learning
Memory and learning are core elements of our cognitive framework, helping us navigate the world and adapt to ever-changing environments. ANP's influence on these processes paints an intriguing picture.
ANP's Role in Synaptic Plasticity
Synaptic plasticity, the brain's ability to strengthen or weaken synaptic connections in response to stimuli, is foundational for memory and learning. ANP, through its molecular interactions in the brain, can influence this plasticity. It modulates neural networks, adjusting the strength of synaptic connections, which can lead to enhanced memory formation and retrieval processes.
Its Effects on Memory Consolidation and Retrieval
Memory isn't just about formation; it's also about how well we consolidate and retrieve these memories. Studies have suggested that ANP might play a role in both these processes. By interacting with specific receptors in brain regions linked to memory, such as the hippocampus, ANP may influence how memories are solidified and how effortlessly we recall them.
Neuroprotection and Anti-inflammatory Actions
The brain's environment and the well-being of its neural cells are paramount for optimal cognitive function. Here, ANP steps in as both a protector and a healer.
ANP's Defense Mechanism against Neuronal Damage
Beyond its role in memory and learning, ANP exhibits properties that shield neurons from harm. By regulating certain molecular pathways, ANP can mitigate oxidative stress, a primary culprit behind neuronal damage in various neurodegenerative conditions. This neuroprotective action offers a promising avenue for potential therapeutic applications [5].
Reduction of Inflammation in Brain Tissues
Inflammation, while a natural defense mechanism, can sometimes become a foe when unchecked. Excessive inflammation in the brain can compromise cognitive functions and pave the way for disorders like Alzheimer's. ANP, with its anti-inflammatory properties, can modulate this response, ensuring a balanced and conducive environment for neural operations.
Mood Regulation
Our emotional well-being is an intricate tapestry woven with myriad threads, including hormones, neurotransmitters, and external stimuli. ANP, as it turns out, is one such influential thread.
ANP's Impact on Neurotransmitter Systems
Mood regulation is significantly influenced by neurotransmitters—chemical messengers that relay signals between neurons. ANP interacts with several of these neurotransmitter systems, particularly serotonin and dopamine, which play vital roles in mood regulation. By influencing the release or uptake of these neurotransmitters, ANP can potentially modulate our mood, offering insights into its role in emotional health.
Potential Use in Treating Mood Disorders
With its influence on neurotransmitter systems, researchers are exploring ANP's potential as a treatment for mood disorders like depression. Preliminary studies hint at its promise, though more in-depth research is needed to solidify these findings.
References

[1] Atrial Natriuretic Peptide in Cardiovascular Biology and Disease
[2] Atrial natriuretic peptides in pathophysiological diseases
[3] Atrial and Brain Natriuretic Peptides
[4] Binding of angiotensin and atrial natriuretic peptide in brain
[5] Atrial natriuretic peptide and posterior pituitary neurohormone changes