The Complexity of Calcitonin Gene-Related Peptide (CGRP) in Migraine and Memory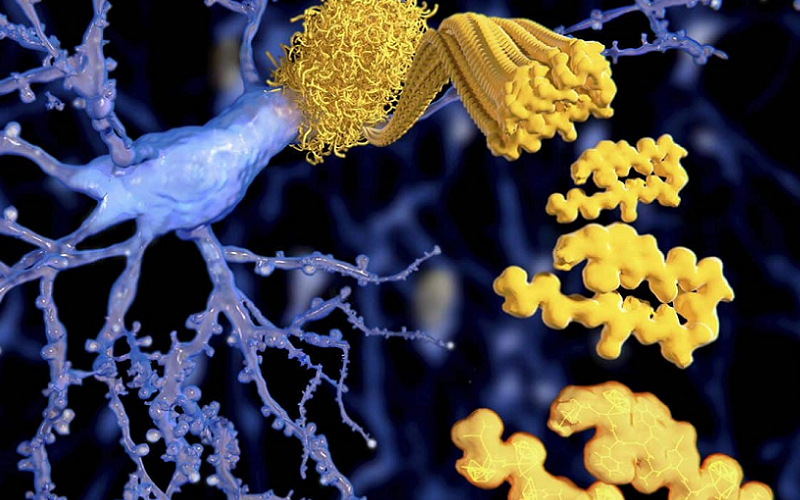 When it comes to understanding the intricate pathways of the human brain, few molecules are as intriguing as the Calcitonin Gene-Related Peptide (CGRP). An essential member of the calcitonin family, CGRP has emerged as a central figure in the world of neuroscience, particularly for its roles in migraine and memory processes. For many, migraines are an all-too-familiar and debilitating experience, while memory remains one of our most precious cognitive assets. But what could possibly link these two seemingly distinct areas of health?
The Molecular Makeup of Calcitonin Gene-Related Peptide (CGRP)
The Calcitonin Gene-Related Peptide (CGRP) is a fascinating molecule, and understanding its structure and molecular makeup is essential to fully grasp its roles in the body, particularly in migraines and memory. Part of the intricate puzzle of brain health, CGRP has some unique attributes that make it a molecule of special interest.
Description of the Calcitonin Family
Before diving deep into CGRP, it's essential to understand the broader family it belongs to – the calcitonin family. This family is a group of peptides, which, in addition to CGRP, includes calcitonin, amylin, and adrenomedullin. Each of these peptides has its own functions, but they all share similar structural elements. Calcitonin, for instance, is primarily involved in calcium regulation in our bones. Recognizing CGRP's place within this family can provide insights into its potential roles and interactions in the human body.
CGRP's Two Main Forms: α-CGRP and β-CGRP
CGRP itself exists in two primary forms, aptly named α-CGRP and β-CGRP. These isoforms, while structurally similar, are the result of tissue-specific alternative splicing of the primary RNA transcript. The α-CGRP is more predominant in neural tissues, whereas the β-CGRP is found primarily in the enteric nervous system, which is part of our gut. Though they may differ in their tissue distributions, both forms have shown relevance in the processes of migraine and cognition.
Synthesis and Release of CGRP
Now, where does CGRP come from, and how does it function in our body? CGRP is synthesized predominantly in neurons as part of a larger precursor molecule. Upon stimulation, this molecule is cleaved to produce active CGRP, which is then stored in vesicles until it's needed.
When neurons are activated, for instance by painful stimuli or other neural processes, CGRP can be released into the surrounding space. Its release can influence various functions, from blood vessel dilation to the transmission of pain signals. Understanding the synthesis and release mechanisms of CGRP is crucial for researchers aiming to target this peptide for therapeutic purposes, especially in conditions like migraines [1].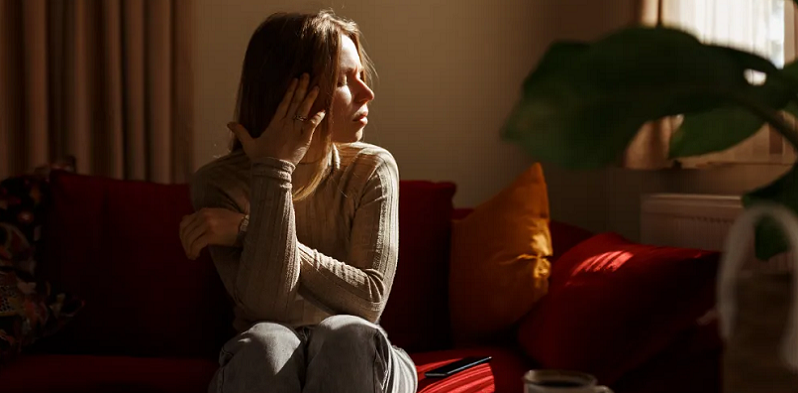 CGRP and Its Role in Migraine
Migraines, characterized by throbbing pain and a plethora of associated symptoms, have long puzzled and troubled the medical community. These debilitating headaches affect millions worldwide, significantly impacting quality of life. Within the complex mosaic of factors influencing migraines, CGRP has come forward as a crucial player.
Pathophysiology of Migraines
To begin with, it's crucial to understand the underlying processes of migraines. While the exact cause of migraines remains a subject of research, various factors including genetics, environment, and neurotransmitter imbalances play a role. Amidst this intricate web, CGRP's role is particularly noteworthy.
Role of CGRP in Migraine Triggers
Migraine triggers can vary from person to person, ranging from specific foods to changes in weather. Interestingly, several of these triggers are known to induce the release of CGRP from nerve endings. This peptide, once released, can cause dilation of blood vessels in the brain – a phenomenon commonly associated with migraine onset. Additionally, CGRP can increase the sensitivity of certain brain cells to pain, potentially amplifying migraine symptoms.
How CGRP Influences Migraine Pain
Beyond just being a part of the trigger mechanism, CGRP is also deeply intertwined with the pain experienced during a migraine. Elevated levels of CGRP have been found in the bloodstream of individuals during migraine attacks. This suggests that CGRP doesn't just initiate the migraine process but also sustains it. It's thought to do this by perpetuating the inflammatory response in the brain and continuously sensitizing the brain to pain [2].
Current Therapies Targeting CGRP
The significant role of CGRP in migraines naturally makes it an attractive target for therapeutic interventions. With advancements in science, we've seen the emergence of treatments directly targeting the CGRP pathway.
Monoclonal Antibodies
One of the groundbreaking advancements in migraine therapy has been the development of monoclonal antibodies specifically designed to target CGRP or its receptors. These antibodies can either bind directly to CGRP, rendering it inactive, or they can block its receptor, preventing CGRP from exerting its effects. Such treatments have shown promise in reducing the frequency and severity of migraine attacks in many patients.
CGRP Receptor Antagonists
Another approach has been to develop small molecules that can antagonize, or block, the CGRP receptors. Known as 'gepants', these receptor antagonists prevent CGRP from binding to its receptors, thus curtailing its migraine-inducing effects. These have been beneficial for acute migraine treatments and show potential for preventative measures too.
Efficacy and Limitations of CGRP-Based Migraine Treatments
While the initial results from CGRP-targeted treatments are promising, it's essential to consider their efficacy in the broader context.
Success Rates
For many patients, CGRP-targeted therapies have been nothing short of life-changing, reducing the frequency, duration, and severity of their migraines. However, individual responses can vary, and not everyone experiences the same level of relief.
Potential Side Effects
Like all medications, CGRP-targeted therapies come with potential side effects. While most are mild and manageable, some patients might experience reactions at the injection site, constipation, or other gastrointestinal issues [3].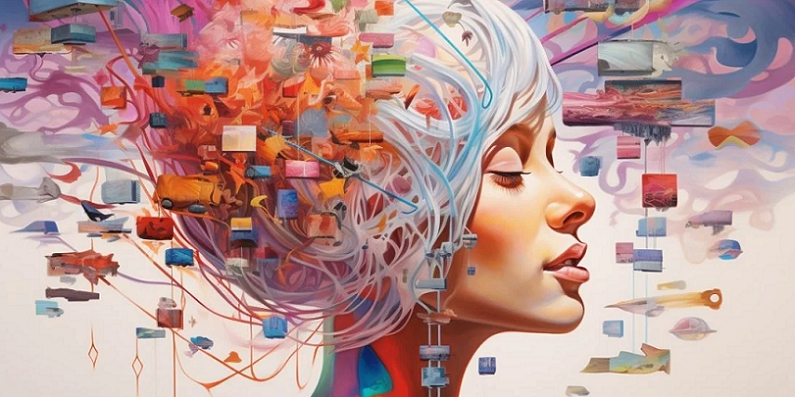 The Influence of CGRP on Memory and Cognition
While CGRP's involvement in migraines has been a significant focal point, its role in memory and cognition is equally compelling and perhaps less widely acknowledged. Memory, the act of encoding, storing, and retrieving information, is a cornerstone of human cognition. Yet, how does a peptide associated with migraine pain play into such a critical cognitive function?
Neuroprotective Properties of CGRP
One of the fascinating aspects of CGRP is its neuroprotective qualities. The brain, as an organ, is susceptible to various insults, from physical trauma to degenerative diseases. CGRP has shown potential in mitigating some of these adversities.
Potential Role in Alzheimer's Disease
Alzheimer's disease, a devastating neurodegenerative condition, is characterized by the progressive loss of memory and other cognitive functions. Intriguingly, there's emerging evidence to suggest that CGRP might play a protective role here. Some studies have shown that CGRP can reduce the formation of amyloid-beta plaques, which are hallmark features of Alzheimer's. By modulating these plaques, CGRP might offer avenues for therapeutic interventions in Alzheimer's and other related conditions.
Cognitive Enhancement Capabilities
Apart from its protective roles, CGRP also appears to have direct cognitive-enhancing properties. In specific laboratory settings, increased CGRP levels have been linked to better performance in memory tasks. While the precise mechanisms remain under investigation, the potential implications for cognitive health are vast.
Experimental Studies Highlighting Memory Effects
Scientific inquiry, by its nature, thrives on empirical evidence. To substantiate the claims about CGRP and memory, researchers have conducted a range of experimental studies.
Animal Models and CGRP
Many foundational insights about CGRP's role in cognition come from animal studies. In rodents, for instance, researchers have observed that manipulating CGRP levels can directly influence performance in maze-based memory tasks. Rodents with enhanced CGRP signaling tend to fare better, suggesting a positive correlation between CGRP and memory capabilities [4].
Human Studies and Early Findings
Translating animal findings to human contexts is always a challenge, but preliminary human studies are promising. There's evidence to suggest that individuals with specific genetic variants, leading to higher CGRP levels, might have a reduced risk of certain neurodegenerative diseases. Moreover, CGRP's potential role in enhancing cognitive recovery after traumatic brain injury is currently a subject of interest.
Implications for Future Therapies and Cognitive Health
With all the data on CGRP's influence on memory and cognition, what could this mean for future medical and therapeutic endeavors?
New Therapeutic Targets
Understanding CGRP's role opens doors for new therapeutic targets, especially in conditions like Alzheimer's disease. If CGRP can indeed modulate harmful amyloid-beta plaques, then harnessing this property could revolutionize Alzheimer's treatments.
Enhancing Cognitive Recovery
Beyond neurodegenerative diseases, there's potential for CGRP-based interventions in situations like post-traumatic cognitive recovery or even age-related cognitive decline. The idea of bolstering memory and cognition using CGRP-centric therapies could redefine neuro-rehabilitation.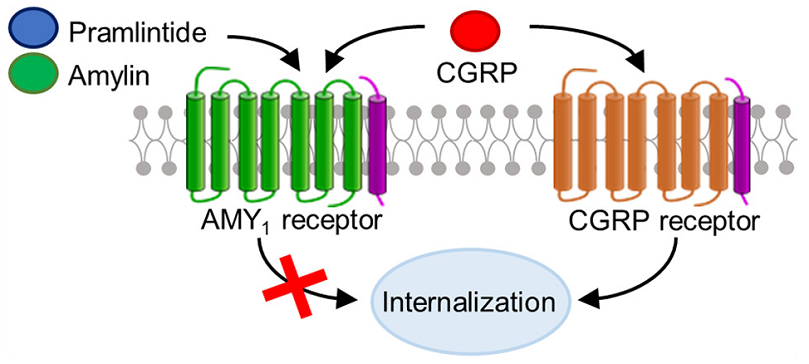 Interplay between Migraine and Memory Impairment
A curious aspect of neuroscience is the often intertwined nature of seemingly disparate conditions. In the context of CGRP, this intertwining is most evident when considering the relationship between migraines and memory impairment. Both these neurological facets have a connection, and the bridge is, in many ways, CGRP itself.
The Migraine-Memory Conundrum
Migraine sufferers often report cognitive symptoms, including transient memory impairments during or after their migraine episodes. Is this a mere coincidence, or is there a deeper neurological basis?
Transient Cognitive Impairment during Migraine Attacks
Many individuals experiencing migraine attacks often report a range of cognitive symptoms. These can include difficulty concentrating, slowed thinking, and even short-term memory challenges. Such symptoms can be attributed to the intense pain and sensory overload during migraines but might also be a direct consequence of elevated CGRP levels and their effects on neural circuits.
Long-Term Cognitive Effects of Chronic Migraines
Beyond the immediate symptoms during a migraine attack, there's also a concern about the long-term cognitive impact of chronic migraines. Some studies suggest that individuals with chronic migraines might experience subtle, long-term memory impairments or slower cognitive processing. The recurrent release of CGRP and its subsequent effects could be a contributing factor, though more research is needed [5].
How CGRP Bridges the Gap
As we've seen, CGRP plays roles in both migraine pathology and memory processes. So, how exactly does it act as a mediator between these two realms?
Neuroinflammation: A Common Culprit
One of the hallmark effects of elevated CGRP levels is neuroinflammation. This inflammation, while a natural response to various insults, can have detrimental effects when chronic. Neuroinflammation has been implicated in both migraine pathogenesis and memory impairments. Thus, CGRP-induced inflammation could be a common thread linking migraines and memory challenges.
Blood Flow Regulation and Brain Oxygenation
CGRP's vasodilatory properties, which contribute to migraine symptoms, also have implications for memory. Changes in blood flow can affect brain oxygenation, which in turn influences cognitive functions. Reduced oxygenation during migraine episodes, exacerbated by CGRP, could contribute to transient memory lapses.
Implications for Treatment and Quality of Life
Understanding the interplay between migraines and memory impairment, mediated by CGRP, offers insights that could transform treatment strategies and improve patients' quality of life.
Holistic Treatment Approaches
Recognizing the dual impact of CGRP can lead to more holistic treatment approaches for migraine sufferers. Rather than just targeting pain, treatments could also address cognitive symptoms, ensuring a comprehensive relief strategy.
The Need for Cognitive Assessments in Migraine Patients
Given the potential memory challenges faced by chronic migraine sufferers, regular cognitive assessments might be beneficial. These can help track any subtle declines and provide early interventions, ensuring optimal cognitive health.
References

[1] The Role of Calcitonin Gene Related Peptide (CGRP)
[2] Calcitonin Gene-Related Peptide: Physiology and Pathophysiology
[3] Blocking CGRP in migraine patients
[4] Role of Calcitonin Gene-Related Peptide on the Gastrointestinal Symptoms of Migraine
[5] Nutrition and Calcitonin Gene Related Peptide (CGRP) in Migraine